We had gorgeous, if really-chilly, weather for the Fall Foliage Festival. I couldn't feel my fingers as they gripped the paint markers to work on the new mural. There were only gawkers and peekers at first... I'd hear them whispering "what is she doing?" and as soon as I'd turn to smile, they'd run off.
But once I had snagged my first, brave soul, others came closer and closer and when they realized that they too could put their mark on the wall, I had plenty of eager hands reaching for markers!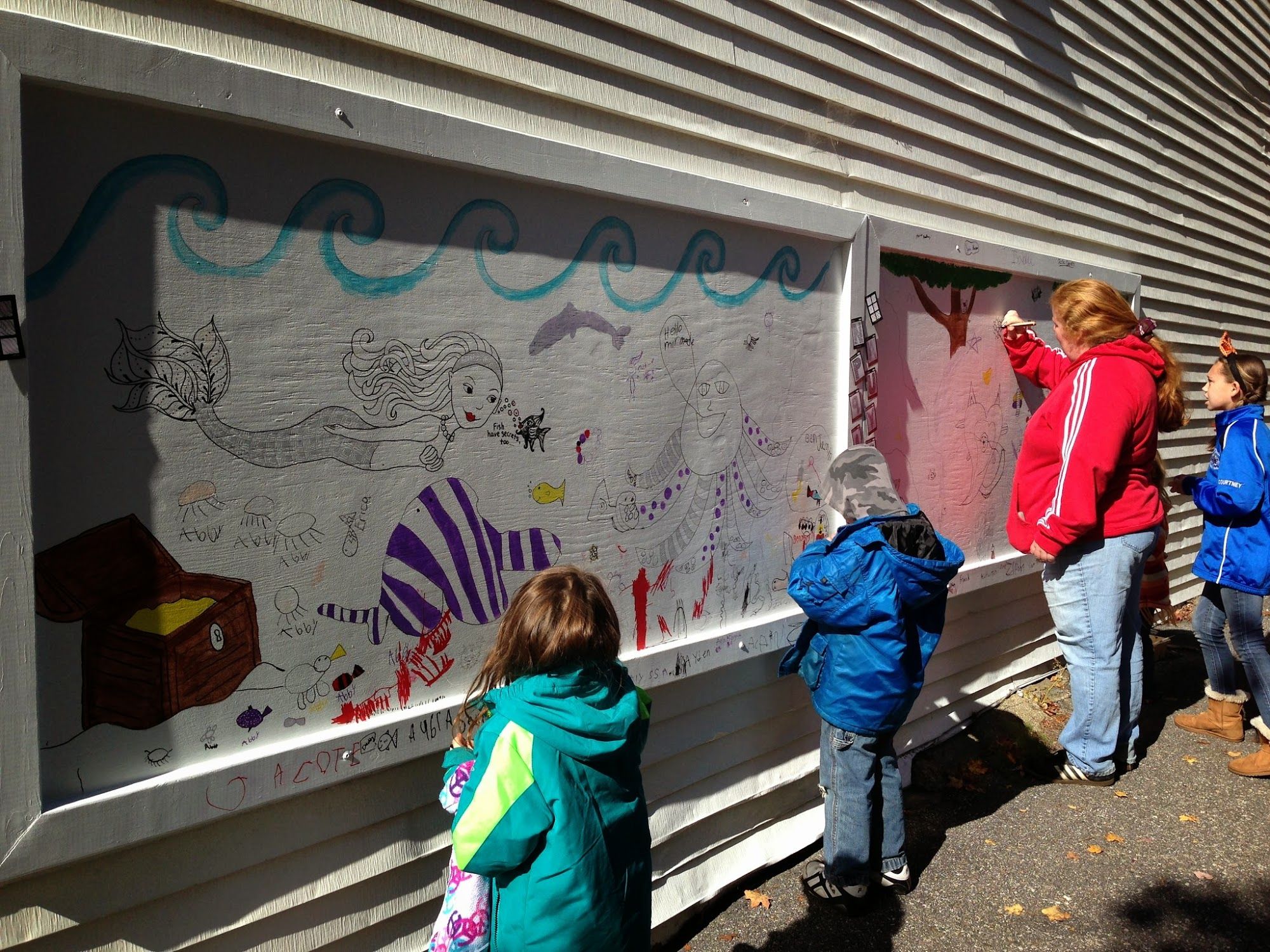 Before I forget - I want to thank everyone who donated to the mural!! See if you can spot your requested images and names on the mural! (Like "Where's Waldo?!") You all financed the sanding and repainting of the old mural, and purchased our new Molotow professional graffitti markers. And, no, I don't think that "Professional Graffitti" markers is an oxymoron. ;-)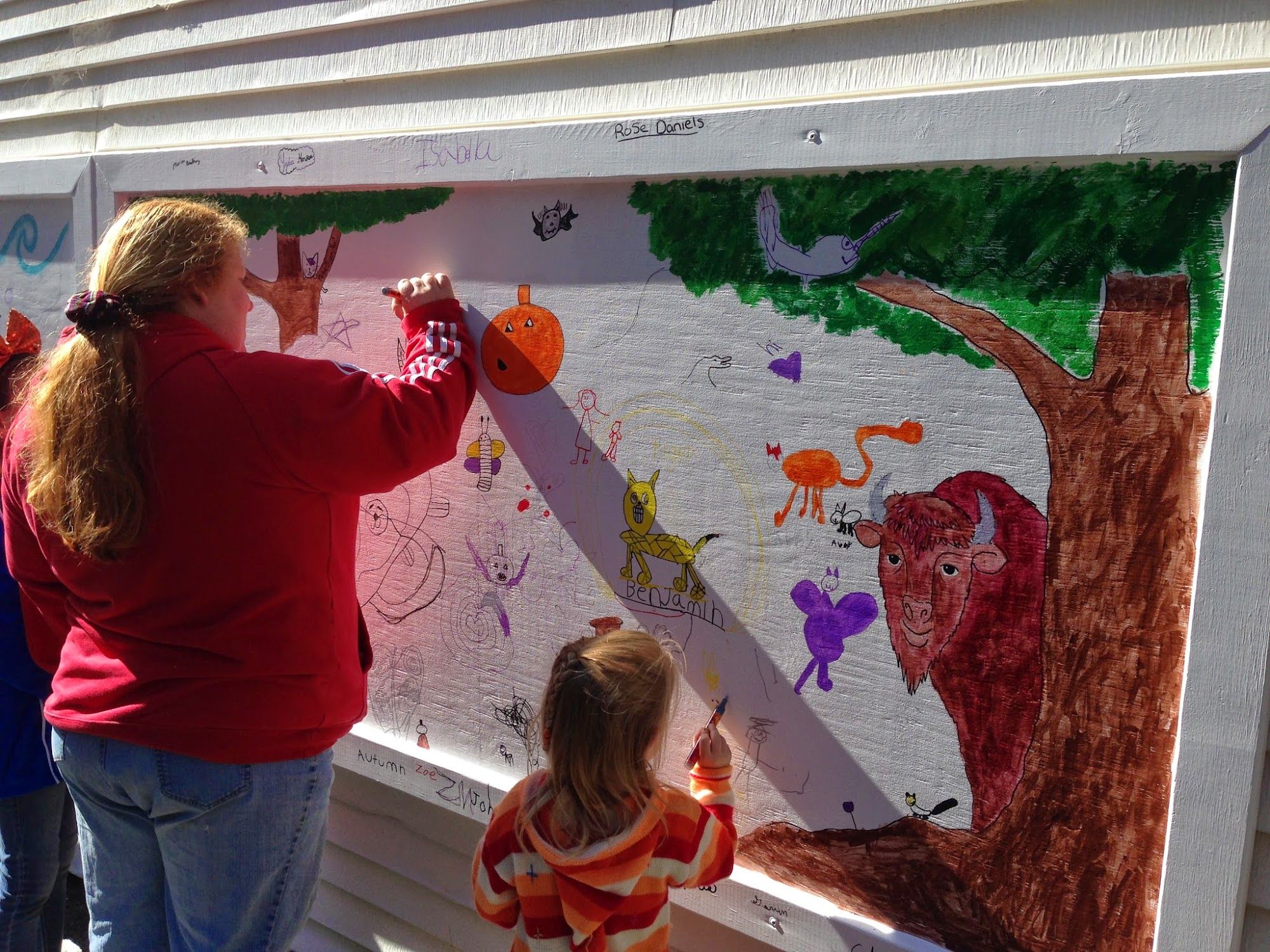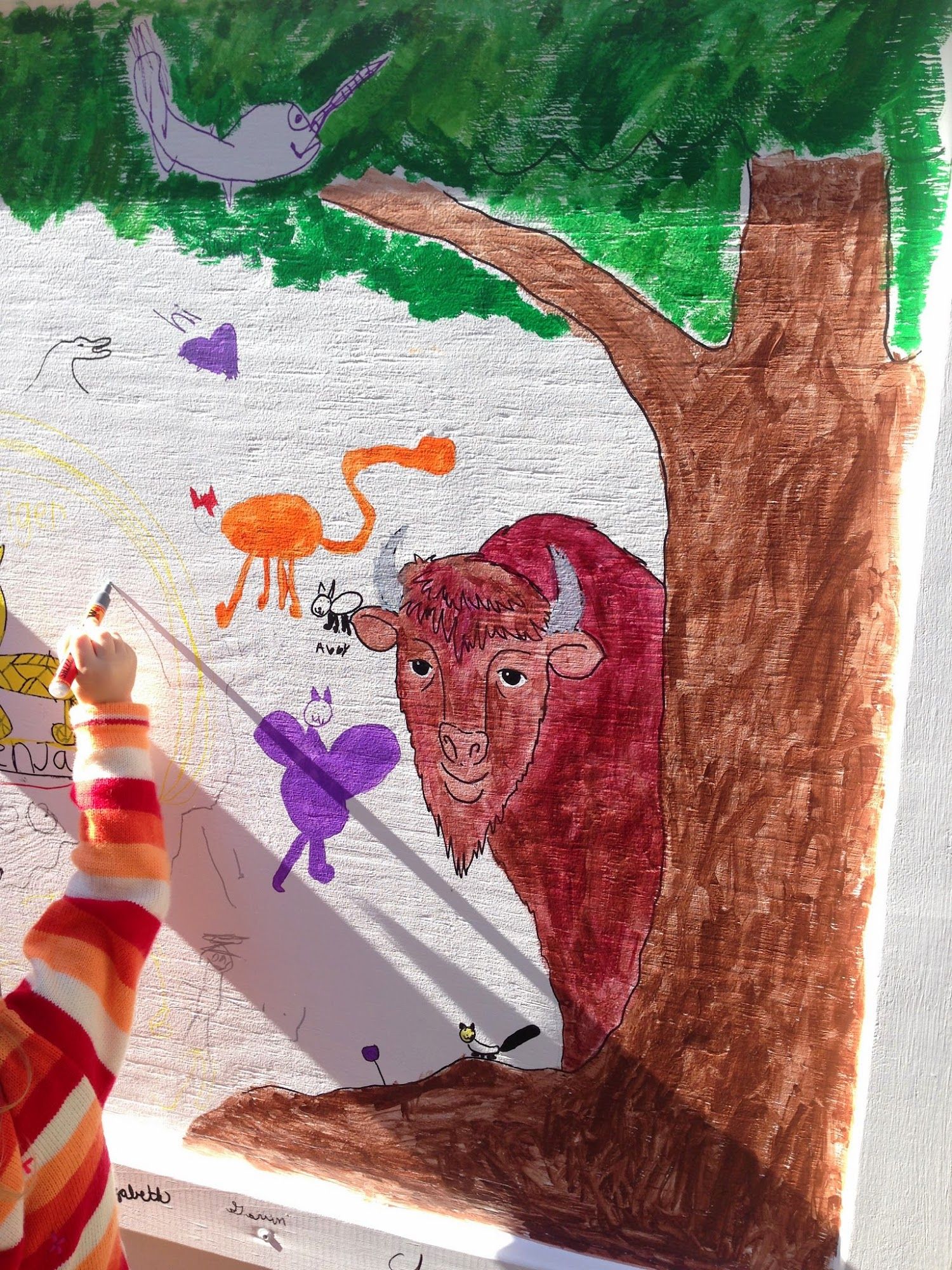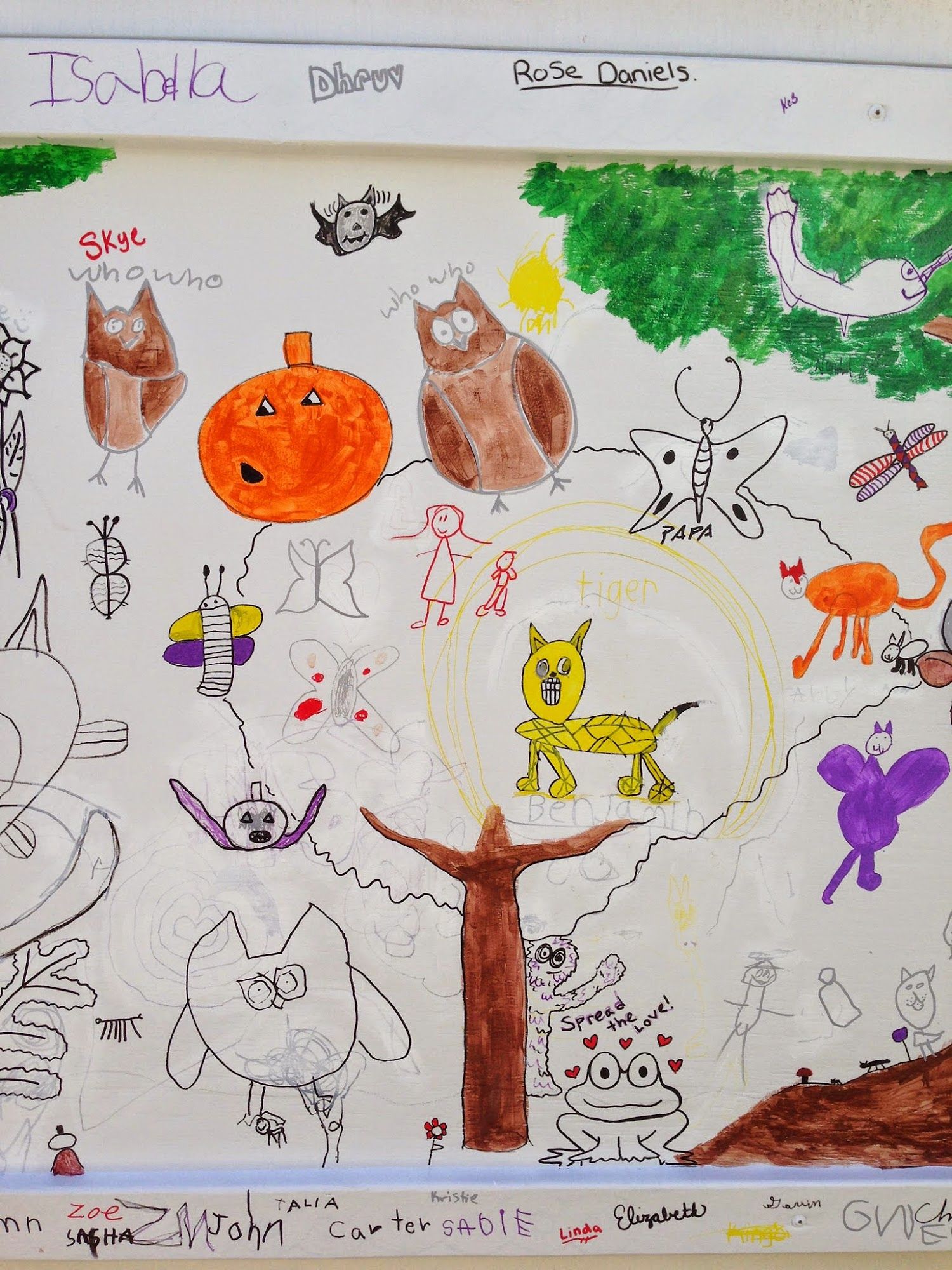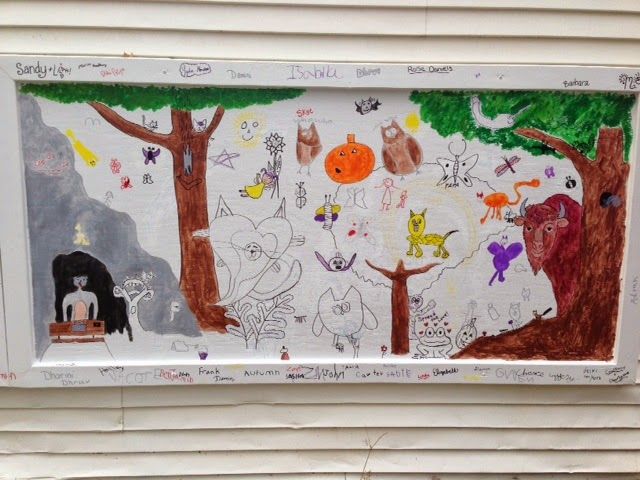 I divided the scenes with the left panel as an Ocean theme and right panel with a Forest theme. I explained that to every person and said to sign their names on the border. The one rule was "No scribbling!" I still spent over an hour on Sunday morning painting out the scribbles and plethora of names tagging the artwork. I left the narwhal in the tree... flooding? And the school of fish on the side of the mountain... rock paintings?
Doing a community mural is an exercise in patience and, like Zentangle, involves lots of deep breathing and a constant repetition of "let it go" and "that's just fine" and "it's all good" and "I can always paint over that later..." ;-)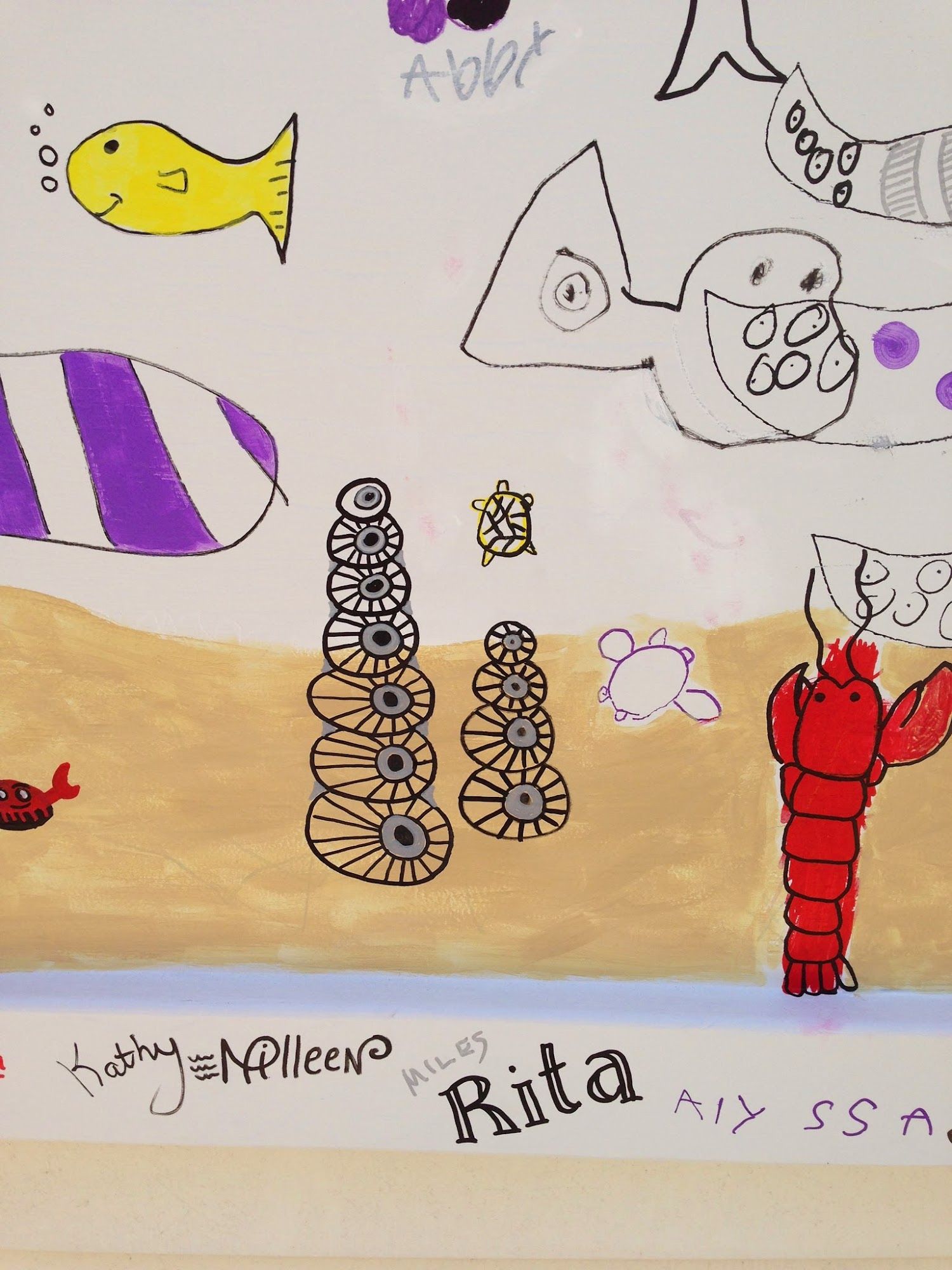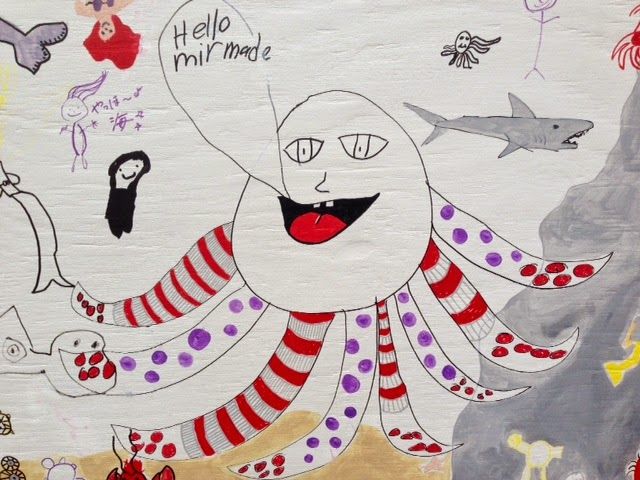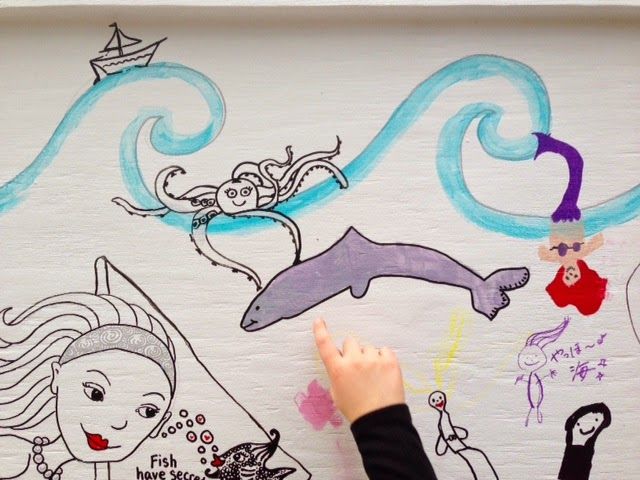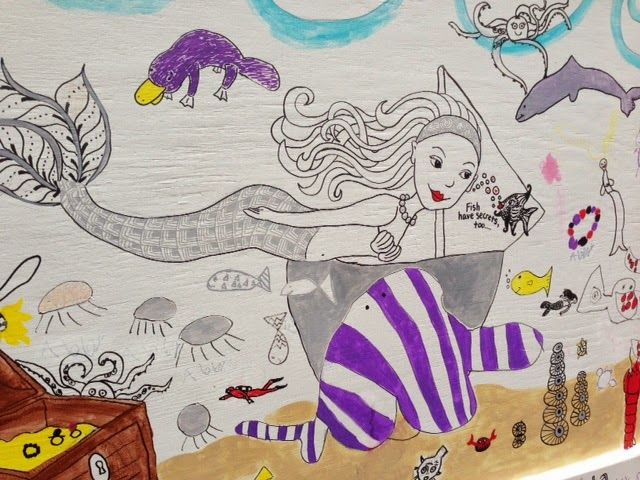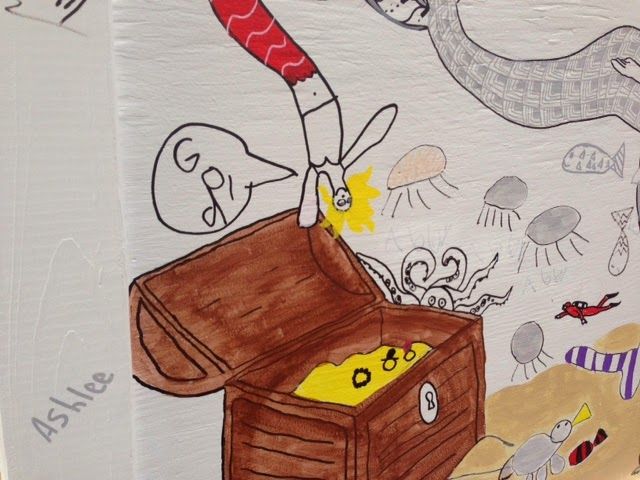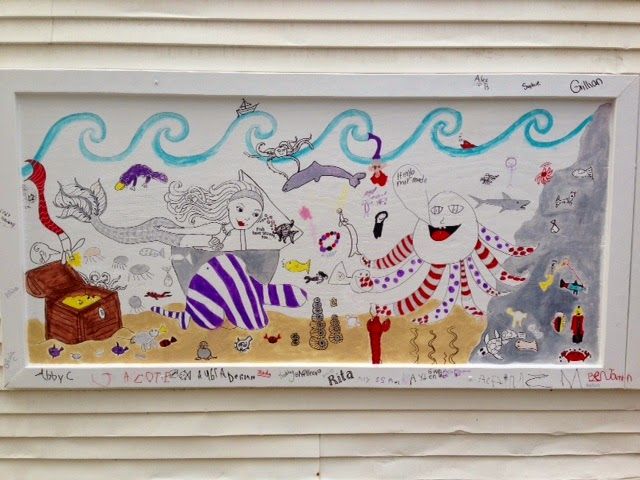 I heard from one of the dad's - that drawing on the mural was his kids' favorite event of the weekend! And that's with competition like Tilt-a-Whirl rides and fried dough! Yeah for Art!!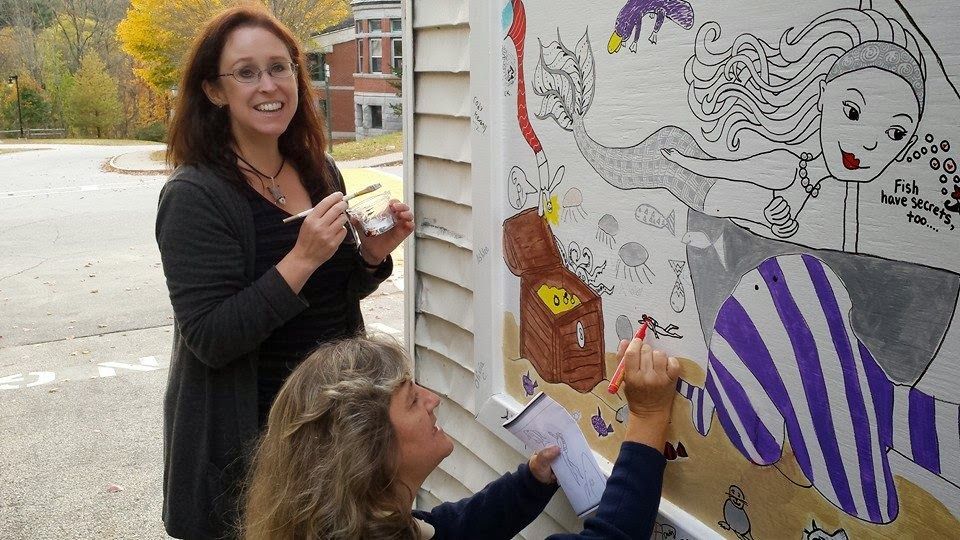 Laurie, Debbee and I did a bit more work on it the mural this past weekend. I'm still hoping I can get another tree painted and some blue water to help the sea creatures stand out a bit more. We'll have to wait and see what the weather does in the next few weeks.