Open Studio This Saturday
Saturday and Sunday are the annual Warner Fall Foliage Festival days here in Warner, NH. Pretty leaves to peep at, rides, fried dough, all that good stuff plus crafts, dance performances, parades...
The BeeHive will be having an Open Studio on Saturday from 11-3 (or whenever we feel like it). ;-) And if the weather is nice, we'll be outside creating a new mural on the side of the building.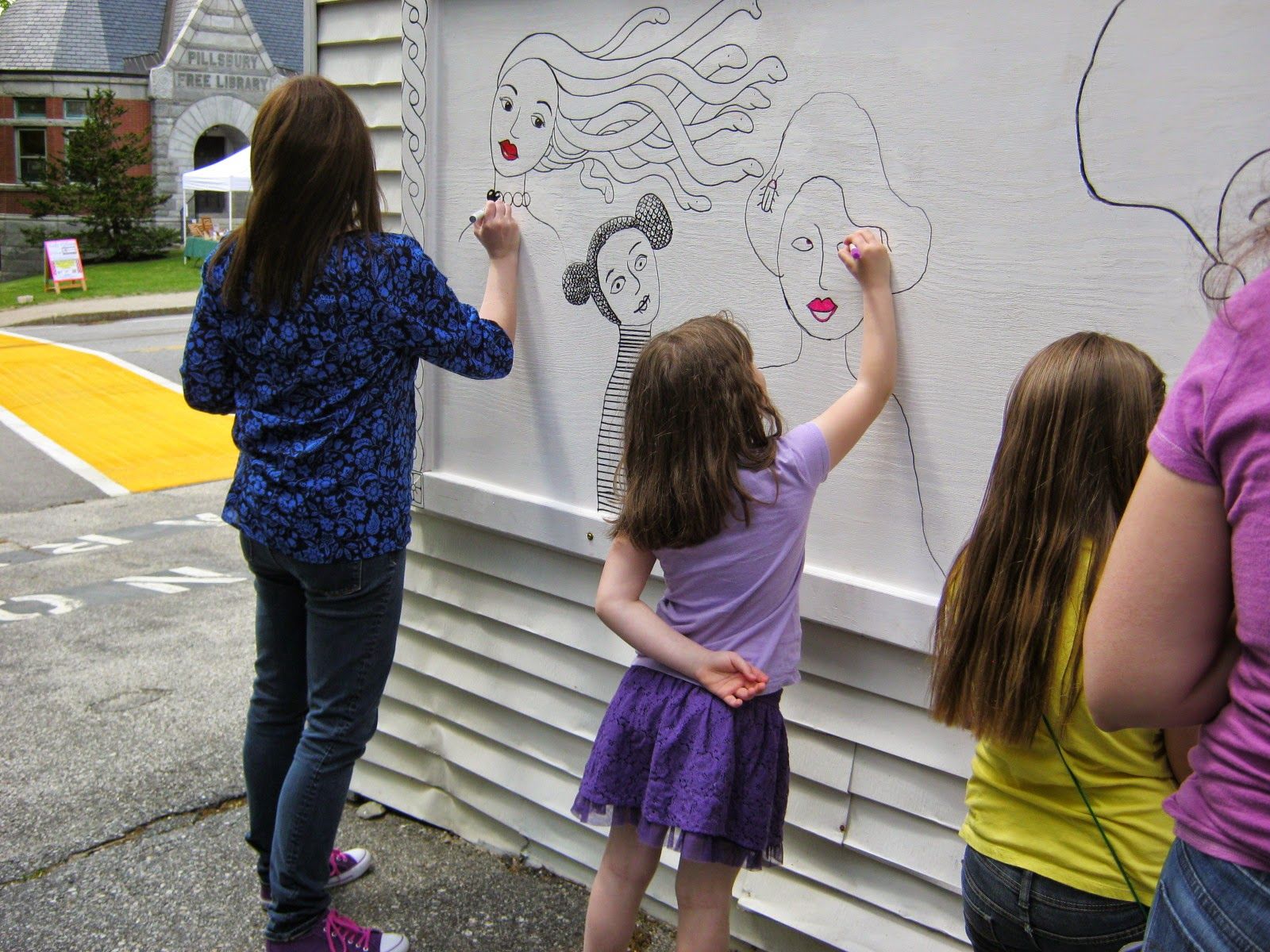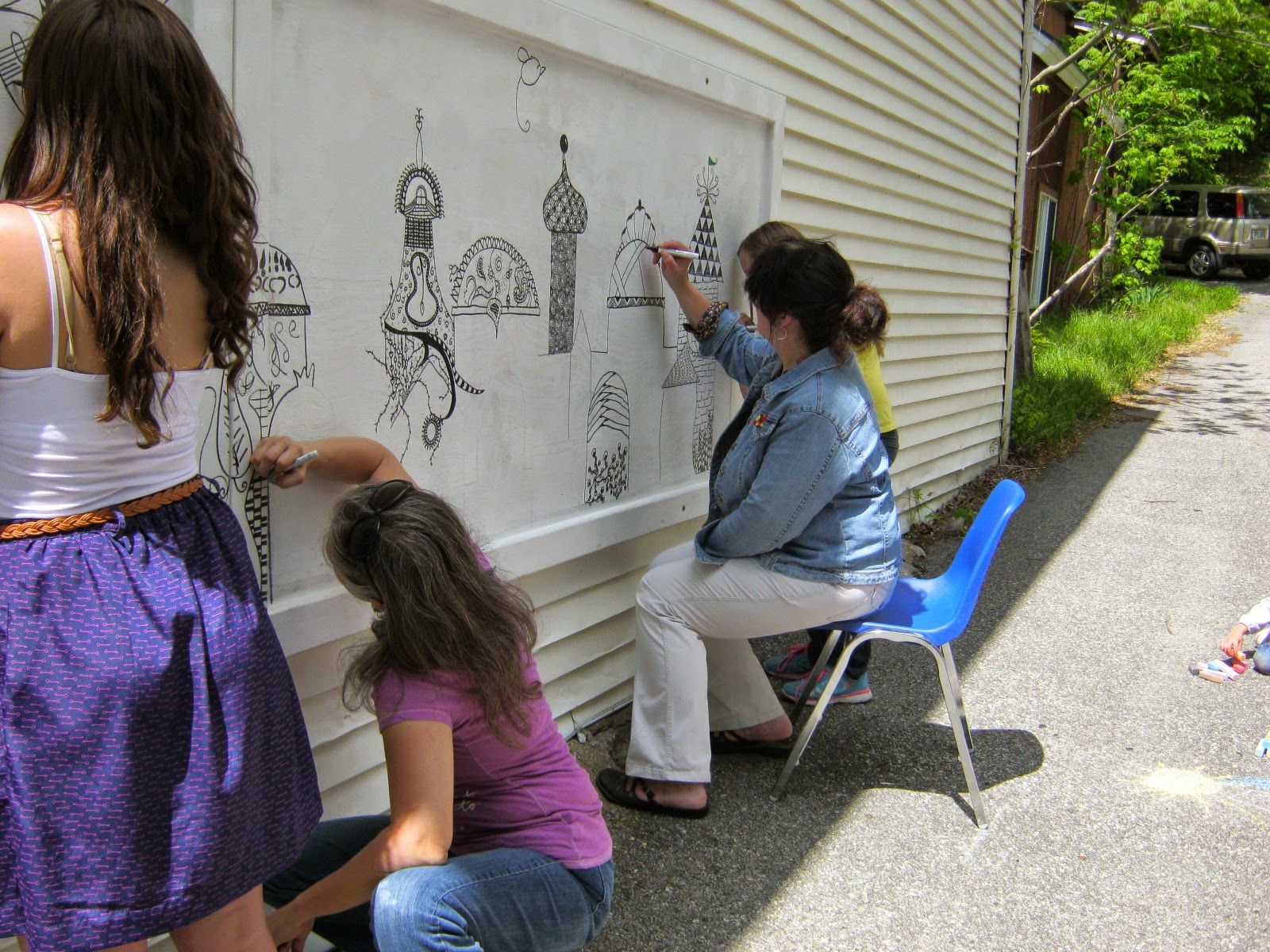 These are pics of the previous mural created at the Spring Into Warner Arts Festival (2013).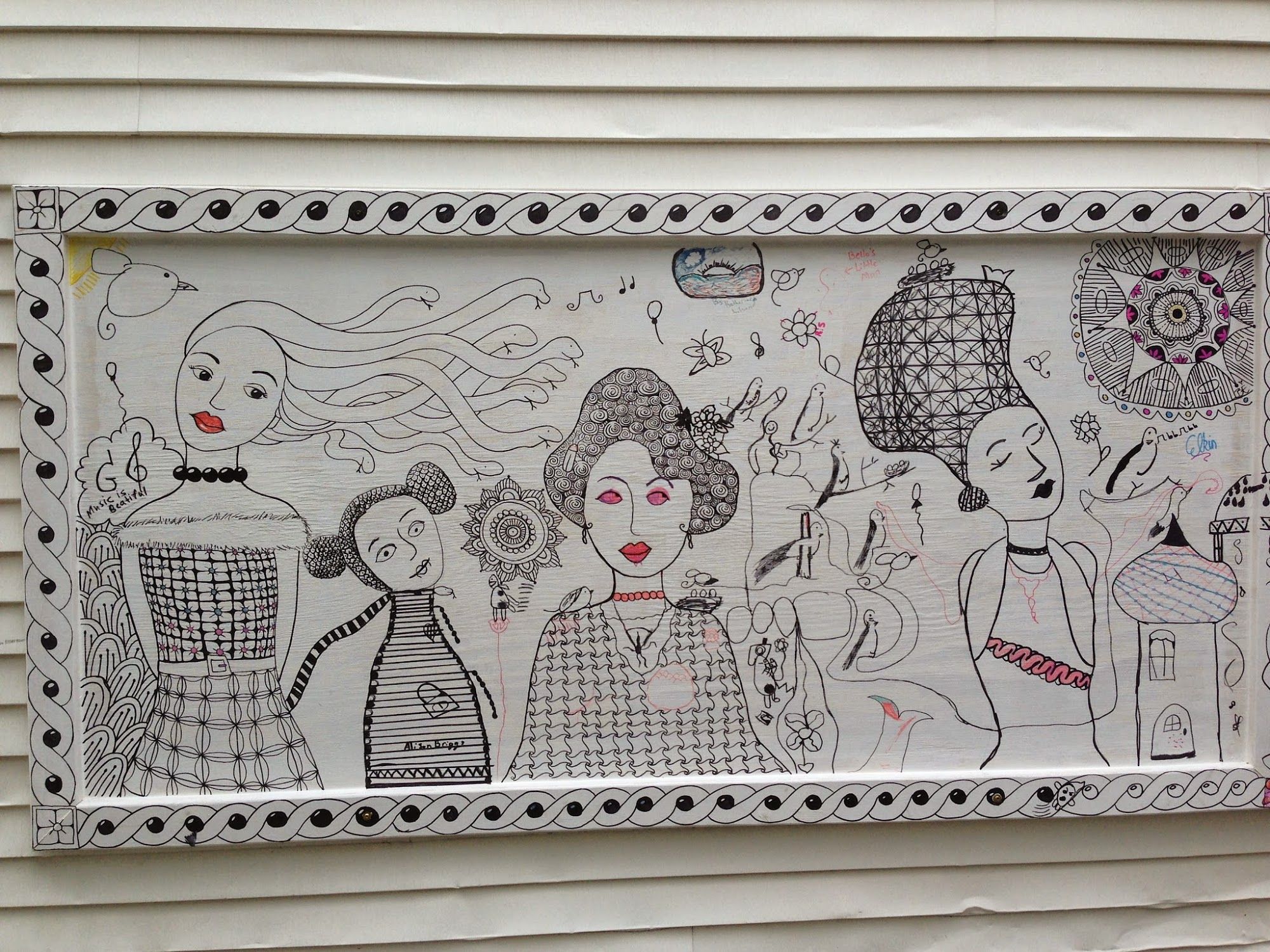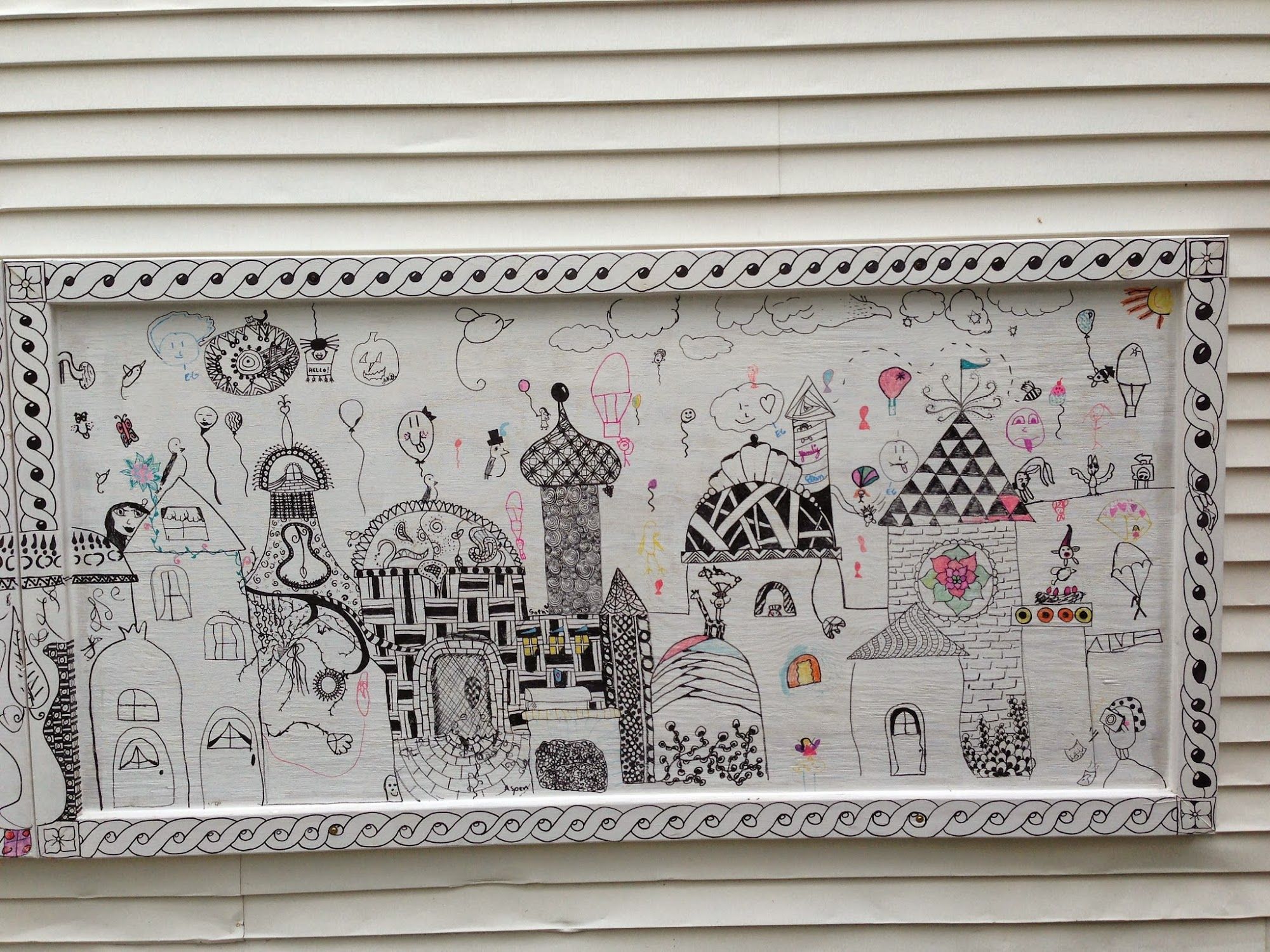 We had so much fun creating it. But now the space has been sanded and painted and it is waiting for a NEW mural!

Jacque will be selling her beautiful crocheted accessories outside. We will be having a Sale inside the studio and maybe Bonnie will do a demo too.

I hope you will come by and visit!

But wait... that's not all...
If you can't make it or are just too far away - you can still be a part of the process. We need contributions, donations... tips... whatever you'd like to call them... to help pay for the construction, upkeep and materials for our community art mural.

There is a PayPal button below with three choices for donations. (You can also do multiples if you'd like to contribute more.)

For a donation of $5 - we will think happy thoughts for you and smile whenever we say your name.
For a donation of $25 - we will draw an object (or creature or tangle) of your choice into the mural. (Be sure to put your choice into the special note box in the shopping cart)
For a donation of $50 - we will draw your name (or someone else's) into the mural. (Be sure to put your choice into the special note box in the shopping cart)

Please note that you will not receive any material object in exchange for your contribution.

I will post photos of the mural though when it is finished and you can see how money really does buy Happiness!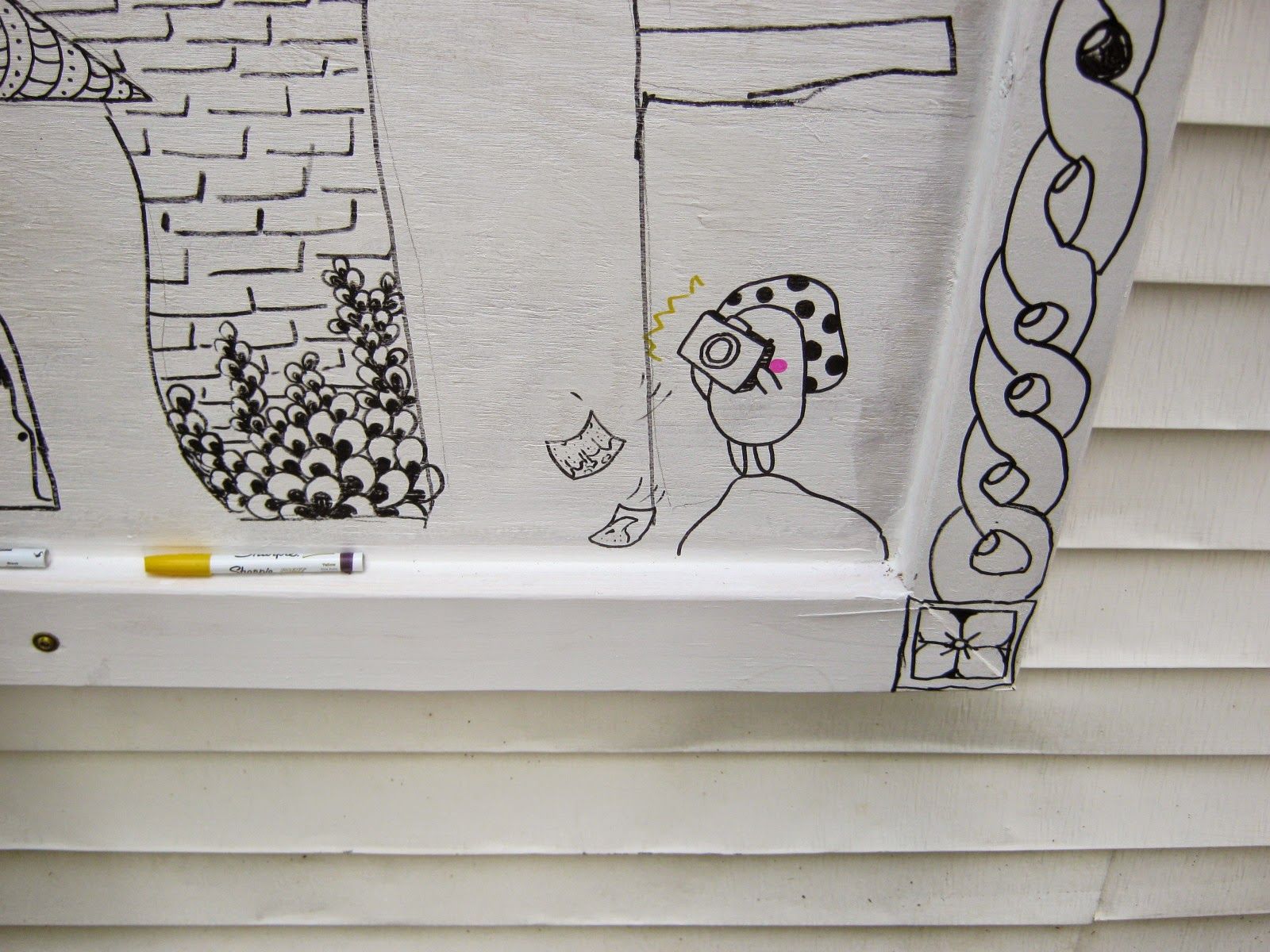 And THANK YOU!
(See, there's a free Happy Thought for you!)