Graduation and Thesis Exhibit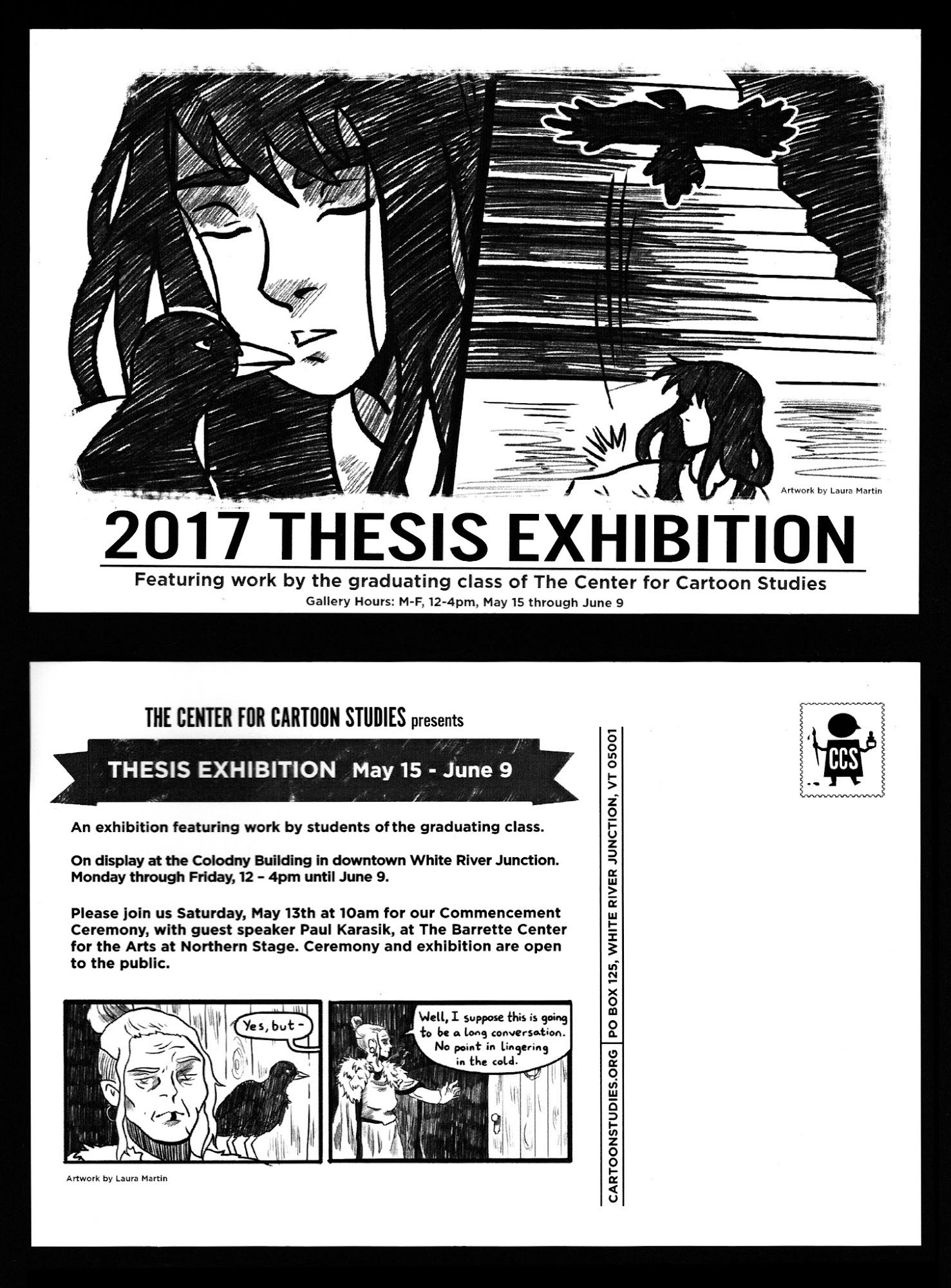 If you are reading this blog, then you have backed my Kickstarters and helped me get through Cartoon School... you are invited to join me for Graduation and the Opening of the Thesis Exhibition!
Commencement is at the Northern Stage Theatre, May 13th at 10am.
Hope to see you there!