Visiting Artist - Dash Shaw
Our final visiting artist for the year was Dash Shaw. Check out his Amazon Author Page for a list of all his comics!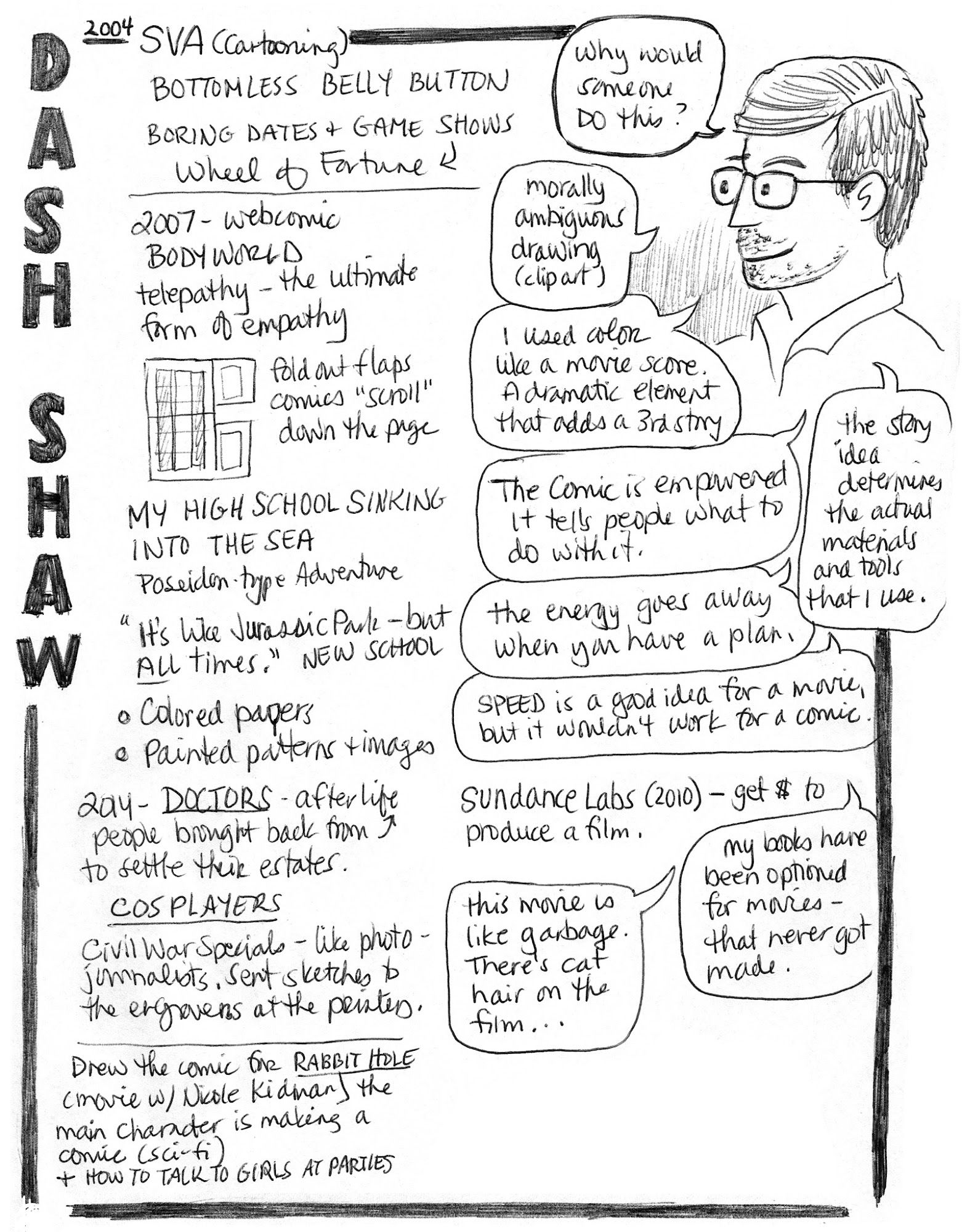 His lecture at CCS was followed by a premier of his new animated film, My Entire High School Sinking Into the Sea, at Dartmouth College.