Other than kid stuff - my brain has been almost completely obsessed with worrying...ahem...planning for TangleU next week. This year there will be 112 attendees and four-ish days of workshops. My class "Glowing Prints" is only about 1.5 hours, but I've spent days working out the presentation, projects, and kitting materials.
I was (insanely) grateful to my Minions - Bonnie, Jacque, and Dianne, for showing up Sunday afternoon to help me cut foam, and form an assembly line to fill the kit bags.

Jacque sharpened 224 colored pencils... with an old fashioned crank sharpener! Both the electric and the battery-powered sharpeners in this photo failed.  She is a true Minion in the most cleverest sense of the word. She ingeniously used a wad of blue goo (poster putty) to hold the sharpener to the counter.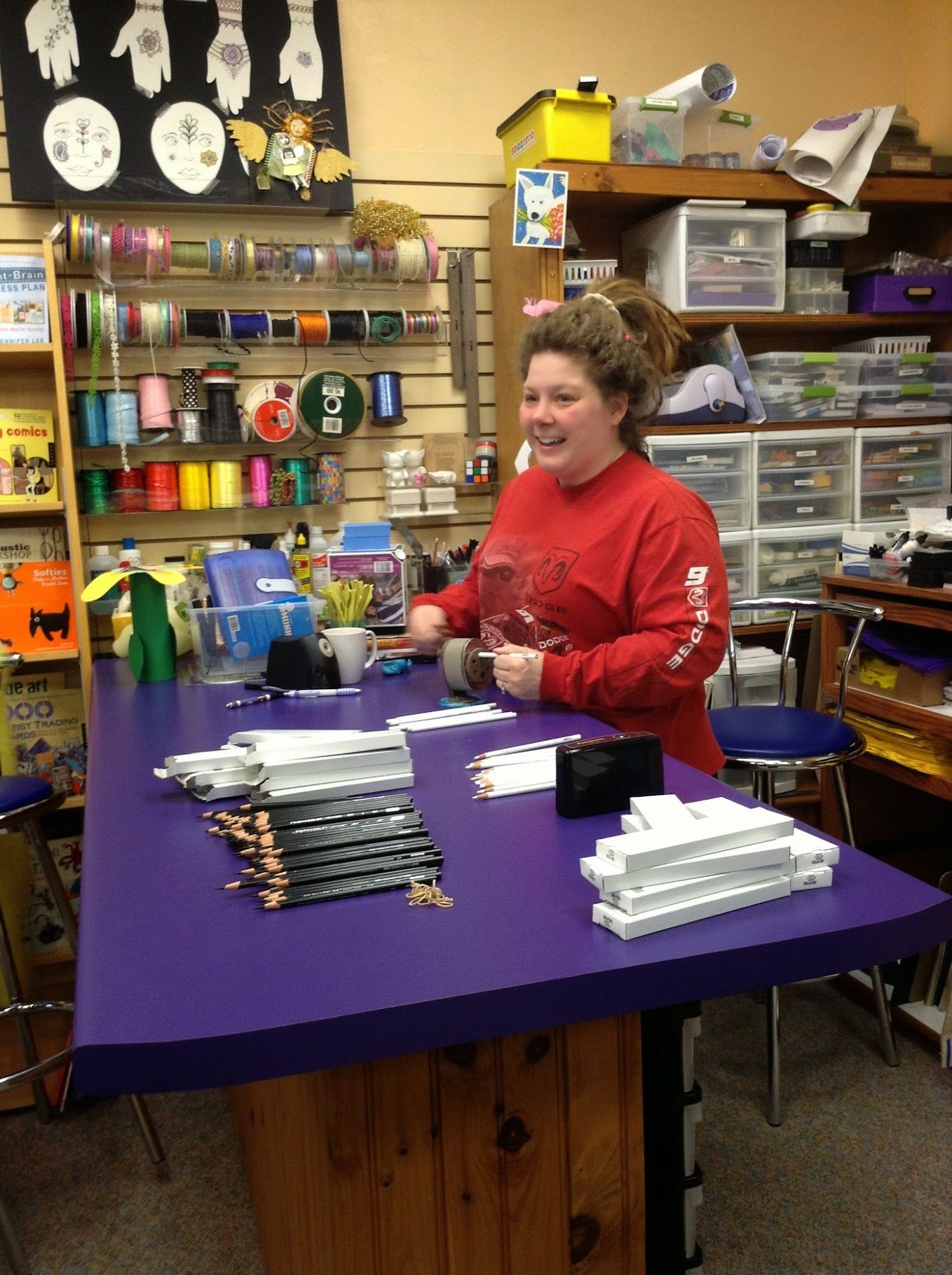 I stood on a chair (no my legs are NOT that long!) to immortalize the chaos and the super cool stencils, on film. Well, digital "film." Dianne kept saying "Oh, I need that one too..." whenever I held up one of the new stencils. I felt the same way - I especially need the cute little fox... these are all from Dreamweaver Stencils. They rock, and Wayne Harlow, one of the owners, is also a CZT. He sent me some beautiful tangled samples to bring to TangleU.

You can see Bonnie and Dianne's hands cutting foam hearts... they competed to see who could fit the MOST hearts onto one sheet of foam.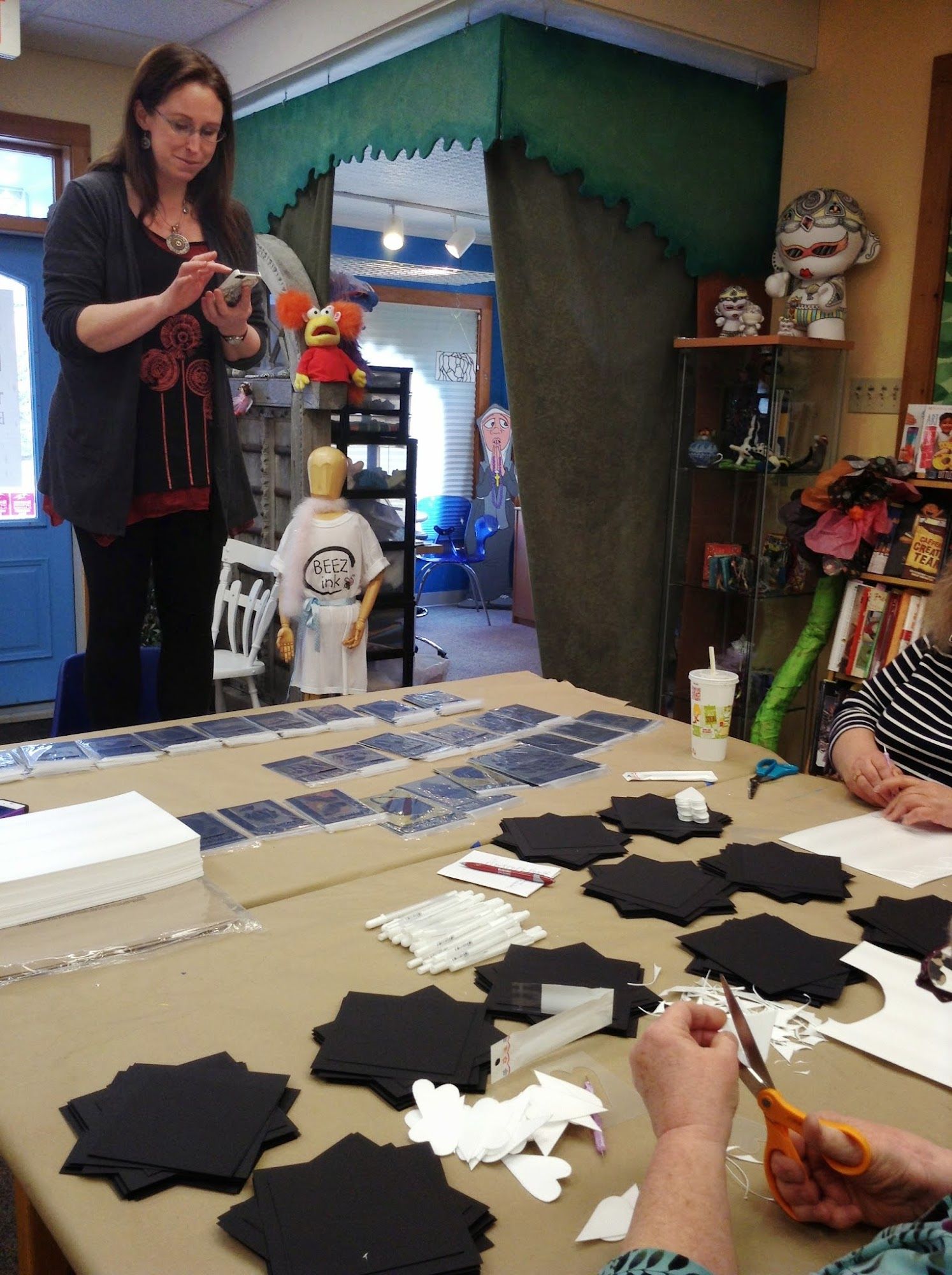 I'm hoping to create an ebook about printmaking, so if you can't make it to TangleU or to my studio for a class - keep an eye out for the ebook. The next few weeks are going to be kind-of-insane, so don't expect anything from me! I promise to smile and nod, but that's it.

I'm also vending at TangleU, so if there is anything you want from my Etsy shop, order it now, because I'll probably bring everything that's left with me to sell (like the journals, tin boxes, etc.). I'm not bringing books because Fox Chapel will be there selling everything.

And it is not too late to order your CZT ATC's or ZTA ATC's. :-)