Studio Sale and Book Party in The BeeHive
Don't forget about the Book Signing Party for Jen Carson this Friday, the 19th of April. It's from 5-8pm and it's going to be a blast!
As extra incentive, I've decided I need to clear out some more space - I'm having a sale in the studio!
The sale is for 20% off everything - all books, art supplies, toys, and gifts.

My original artwork is NOT on sale, but prints and posters ARE.

Also, any of Jen's books or artwork are NOT part of the sale.

If you have been eyeing a certain book, or teapot, or adorable little camera case... or rubber stamps... now is the time to get it. I'm not likely to do another sale INSIDE the studio for quite a while.

Here's the coupon - you need it - this is a "Secret" sale just for you.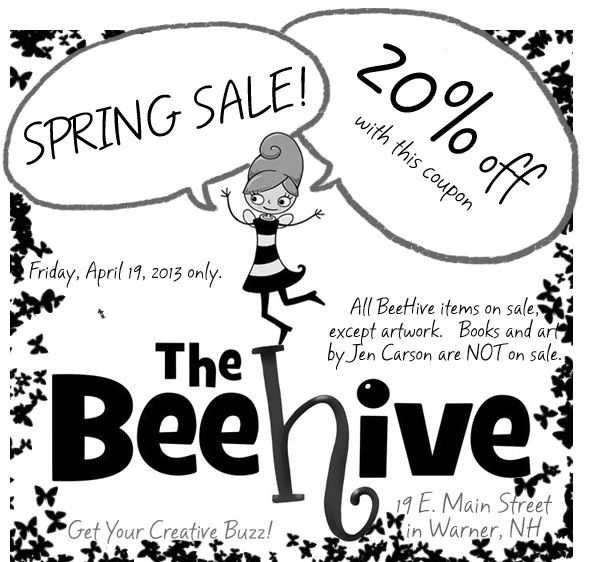 Note: you can print out this post or just show it to us on your phone at check out. :-)