April 19, 2013 • Book Signing with Jen Carson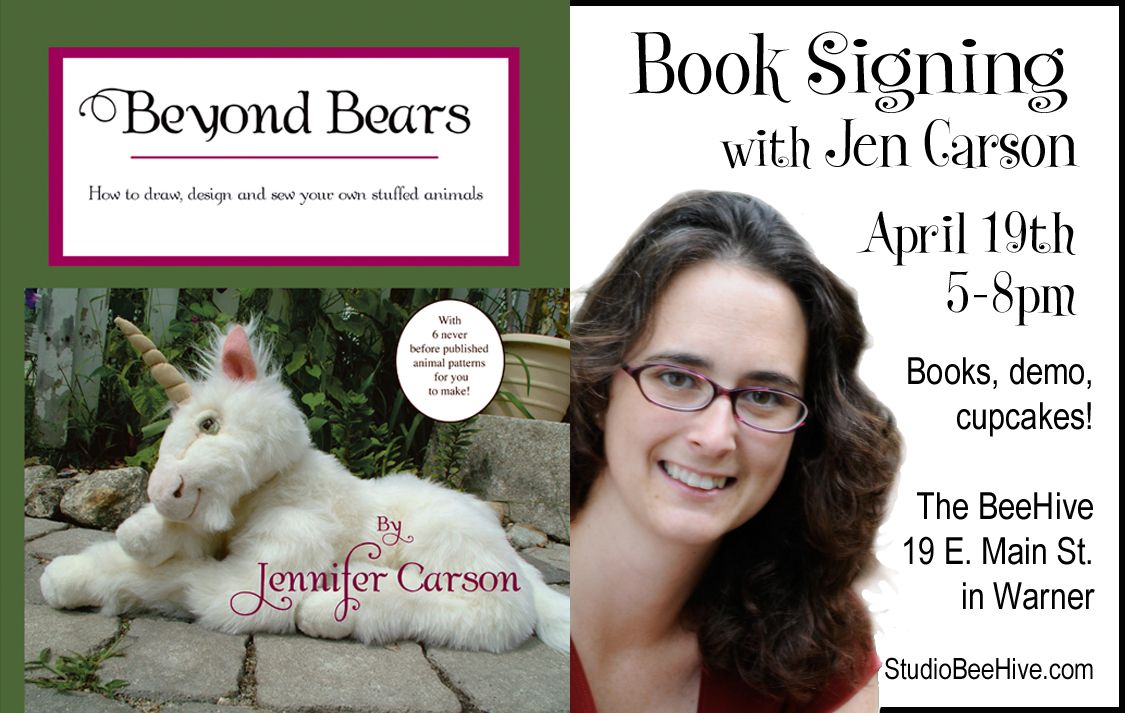 Join us at The BeeHive on April 19th, from 5-8pm, for a Book Signing with Jennifer Carson.
Jen is excited to present her newest book, Beyond Bears - How to draw, design and sew your own stuffed animals. She'll be demonstrating how to make a tiny bear head pin from the book. Copies of the new book, as well as her previous adventure books, To Find a Wonder and Hapenny Magick, will be available for sale.

If you cannot make it to the book signing party, but would like to purchase a copy of Jen's new book, you can get it from her Etsy shop online. Be sure to ask her to sign it because she is getting famous and all her books will be valuable some day. If they had super heroes in the magical world, Jen would be Wonder Woman. But Jen's not a super hero because the cape would get in the way of her wings...

Note: If you are new to my blog or can't quite remember who Jen is... take a look at my blog post from last March. This party is all Jen's and there won't be a giant castle cake, but other than that, it will be great!

I heard rumors of teddy bear cupcakes...