Fall Festival - Open Studio - Prepped
Lilah and I have spent the past few days trying to make my mess of a studio look presentable. I think it finally looks a bit like a store! Yesterday we climbed - OK - LILAH climbed- up ladders to string tinselly fall decorations and place bats in high places.
Today, my son crawled out of bed, around 2pm(!?) and reluctantly started designing my sandwich boards. He got really into it. Then his sister said, "I want to do what Alex is doing!". Predictable. So I said, "Sure!" Alex glared. Then, I said, "but I have an even better job for you... you can design the sidewalk sign!" Squeals of delight!

And here are the results...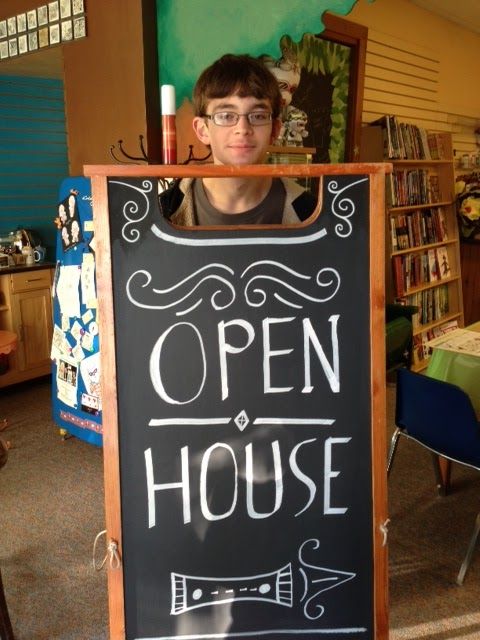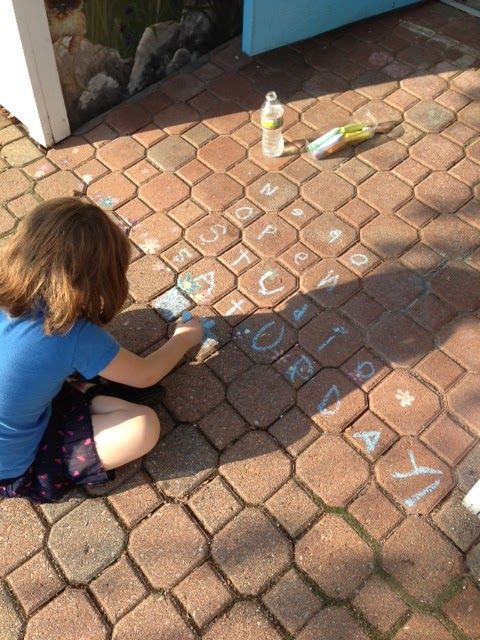 It's not really a "NEPO OPEN STUDIO..." The NEPO is for people who are reading it from the other direction...

After she finished my "sign" Lilah proceeded to decorate the wooden bench in front of the window, then she drew arrows from 30 feet in either direction leading right into my shop. And THEN she warned away all the pedestrians, "Not today! We are open tomorrow! NOT today!" (By the way, we are open tomorrow!)

While she drew, Lilah narrated. Suzanne McNeill would be proud (she always tells me I have to talk while demonstrating... anyway....). I thought it would be a hoot to film her - she could do her own tutorials. But it sounds like there is an airplane taking off in the road behind us, followed by a fire engine! Good grief. I'm not kidding when I say that thousands and thousands of people invade our tiny town for two days - and you have the proof in this video. By the way, I did the sign on the wall. I don't make my kids do ALL the work. :-)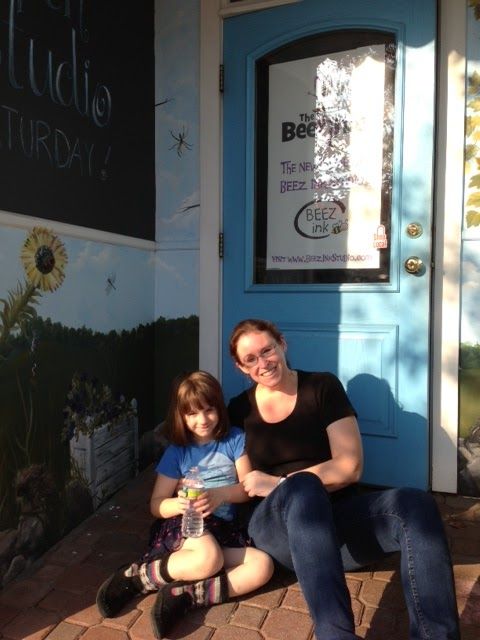 And when I thought she would burst with excitement if she had to wait any longer... we headed over to the amusement rides. We twirled and slid and ran and laughed (and shed just a few tears)...
the Warner Fall Foliage Festival has begun!