Visiting Artist - Ruben Bolling
Visiting Artist this week was editorial cartoonist Ken Fisher who draws cartoons under the name Ruben Bolling. His recent popular comics are "Donald and John" a (Trump) spoof of Calvin and Hobbes and Tom the Dancing Bug.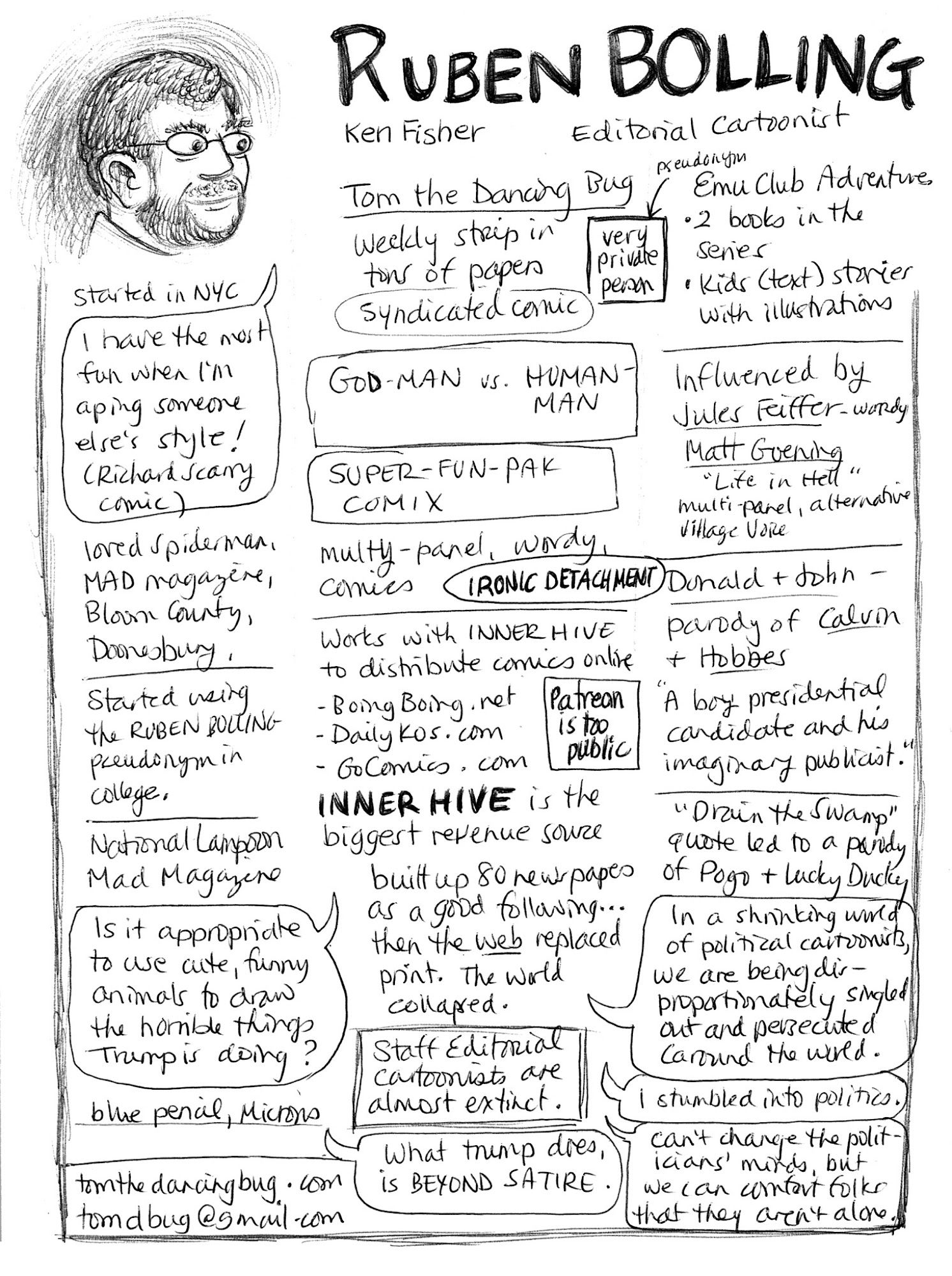 He was very funny and teamed up with our fearless leader, Luke Howard, to "act out" many of his comic strips... Trump voice and all.