It's taken me a week to post this, but I spent last week in Whitinsville, MA attending a Zentangle Teachers Certification Workshop. Wowza! It was amazing! It was so much fun to be surrounded by so many "square pegs". Lots of artists and quite a few people, like me, who still don't know what they want to be when they grow up.
There were 50 people from all over the US, plus Hong Kong and Belgium. Some had never done Zentangles before. If you have never heard of it, look here at the official website. I'll be adding some information to my website soon too - now that I can teach it!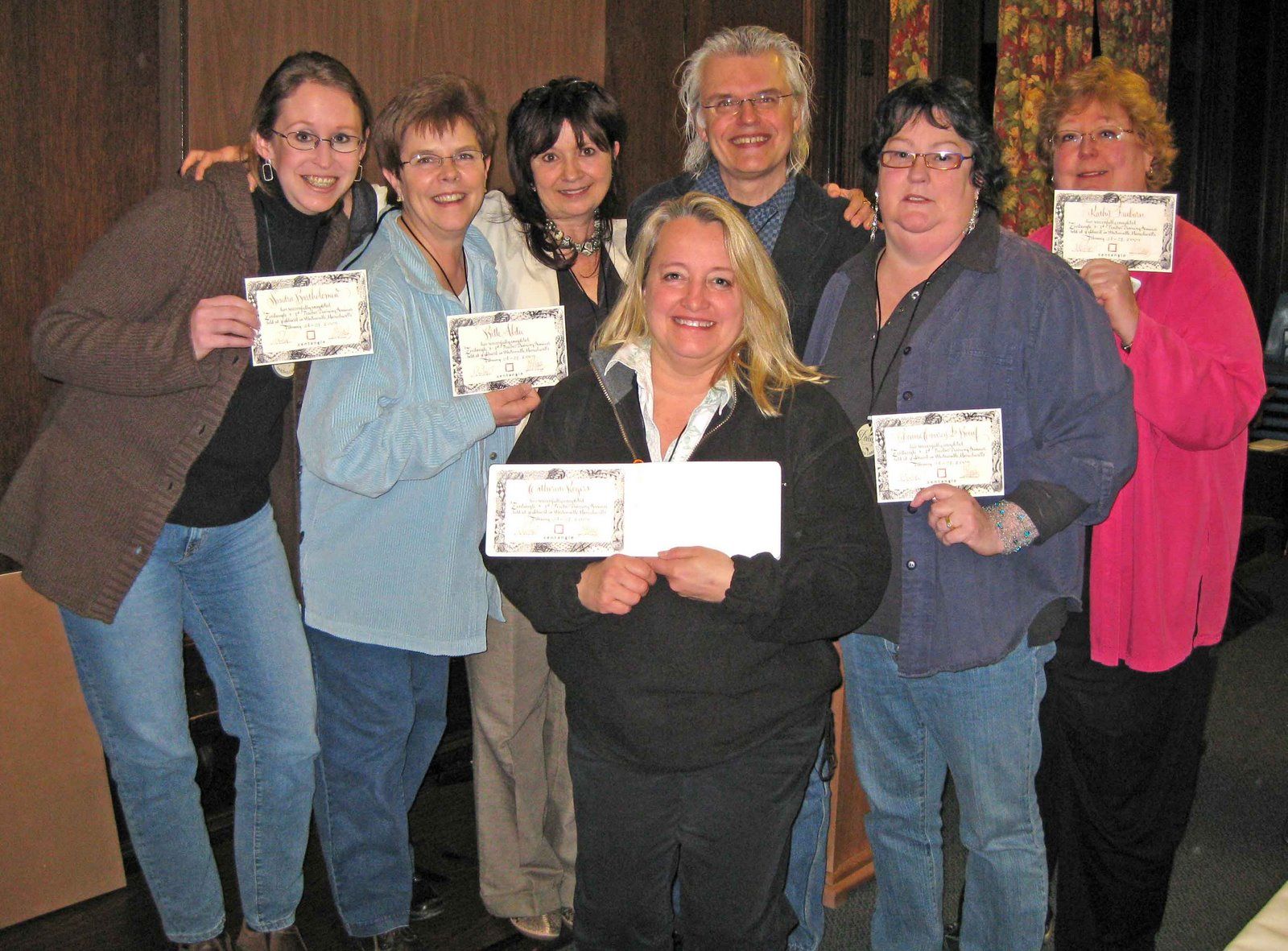 This is a photo of me (on left), the leaders (Maria & Rick, center back), and four other women from NH chapter of The Womens Caucus for Art.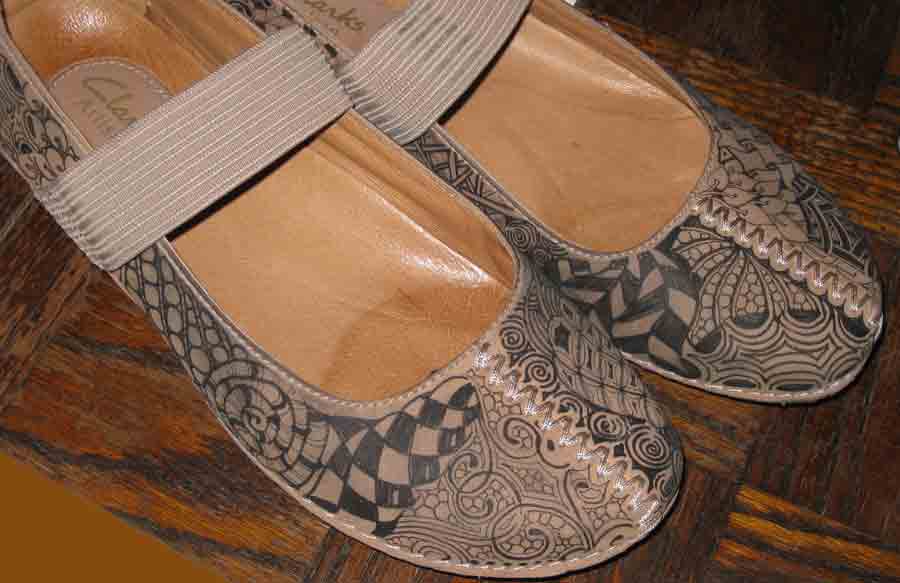 Maria's shoes! how cool! I'm working on a pair of black lo-top sneakers.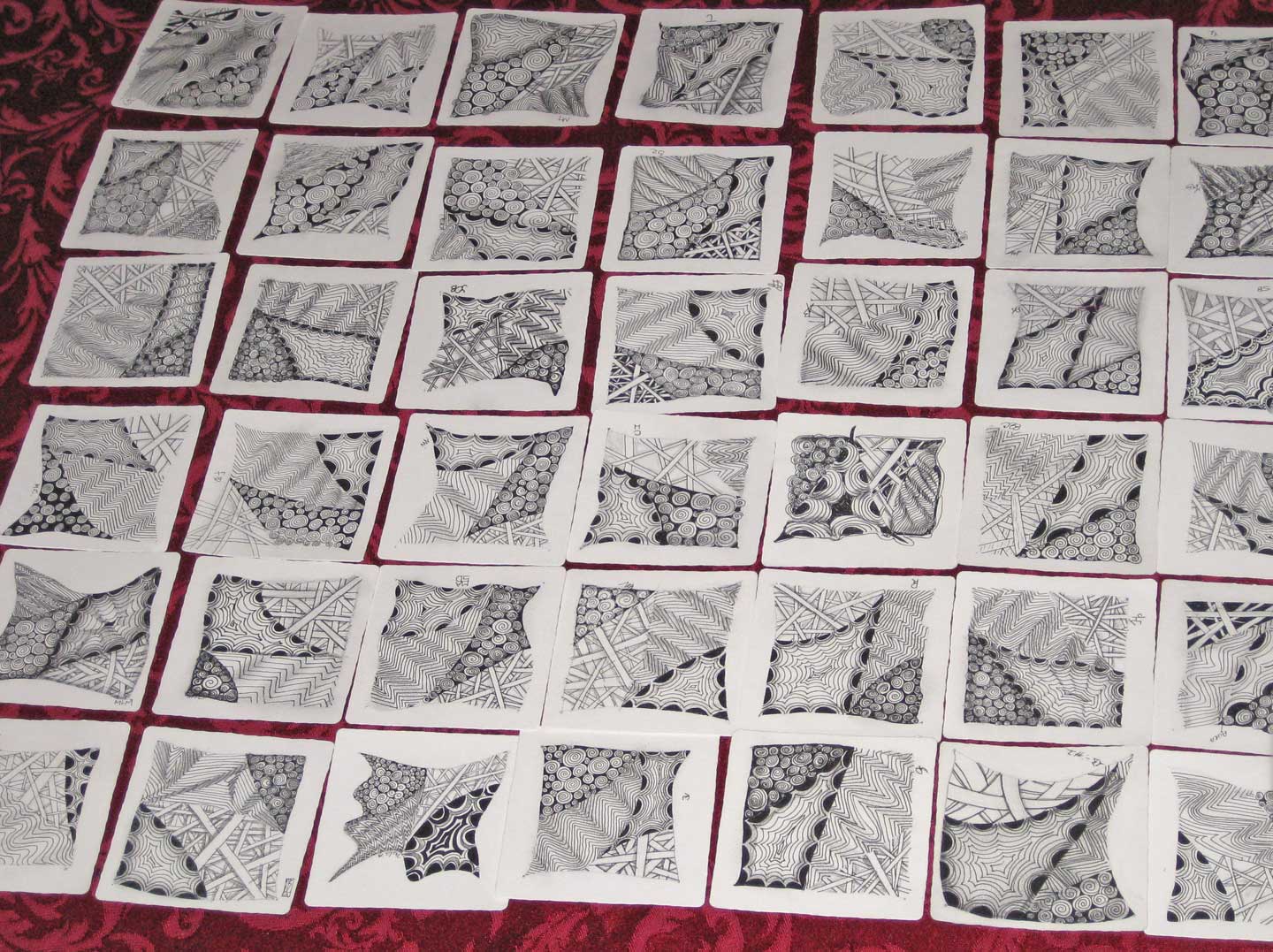 One of the "mosaics" of tiles made by the group. We all worked on basically the same patterns for these tiles, but they all look so different.

My head is still vibrating with all the ideas... I'm putting together some basic workshops, so if you live in (or near) NH and are curious about learning to create Zentangles, send me your email and name and I'll get you on my mailing list. I'm doing a workshop for my employees at Wingdoodle tomorrow. They were so excited when they saw my drawings they said "we want to do that!" Should be fun!