It's Not Like I Just Sit Around Coloring All Day!
Coping Skill #165 - It Is Better to Color Than to Curl Up in Bed and Cry
Shocking, but true.
The last few weeks have been really difficult for me. Because Depression. Sure, there have actually been Things that have been giving me trouble (see recent posts) and I am perfectly justified in being cranky and unlovable.
But, also, Depression.

I recently watched an interesting TED Talk about Depression by a 19 year old guy. A lot of what he said really resonated, and I felt bad for him that he still has his whole life ahead of him - to be Depressed. I liked his simple explanation of Depression...
When everything is going Wrong in your life, and you feel Sad - that's Normal.
When everything is going Right in your life, and you feel Sad - that's Depression.

I can spend an entire day trying to climb out of my own head. There were two days that I actually made it -not only out of my head, but out of my house. I got all the way to my Studio in Concord!

And I sat and stared at the wall.
Luckily - and this is on purpose! - my walls are filled with inspirational quotes. One kept catching my eye... "Get out of the briar patch."

So I took out my friend Judith Moffatt's coloring book (mandalas for kids! I wrote a review of it a few years ago), and my long neglected Prismacolor pencils. I filled my cat-shaped oil diffuser with Bergamot. I switched on my SADs Sunlight. Smeared some peanut butter on a few dark chocolate Kisses. Stuck my noise-cancelling headphones on my ears and turned on the final book, FYRE, in the Septimus Heap series.

And I colored.
For hours.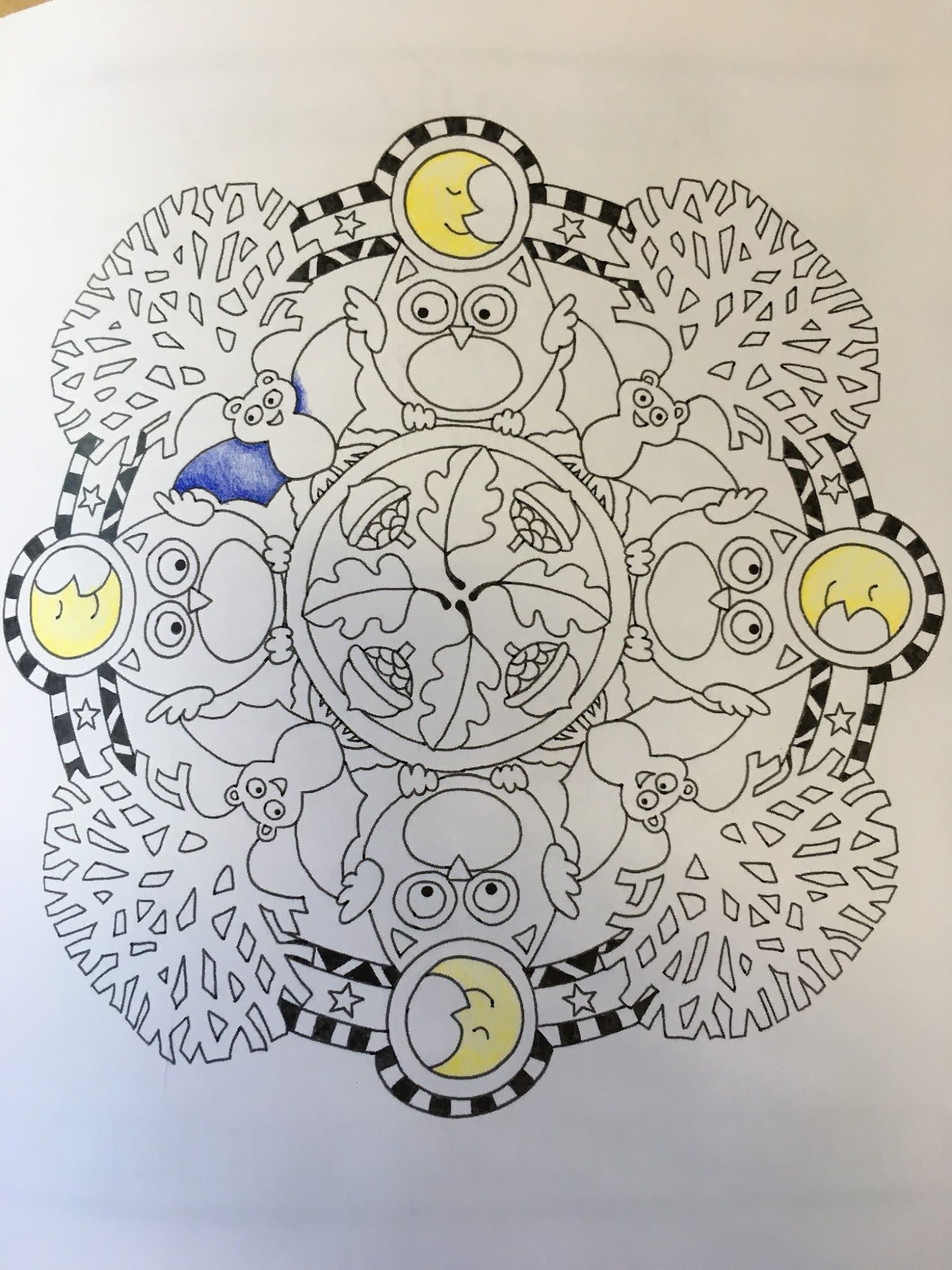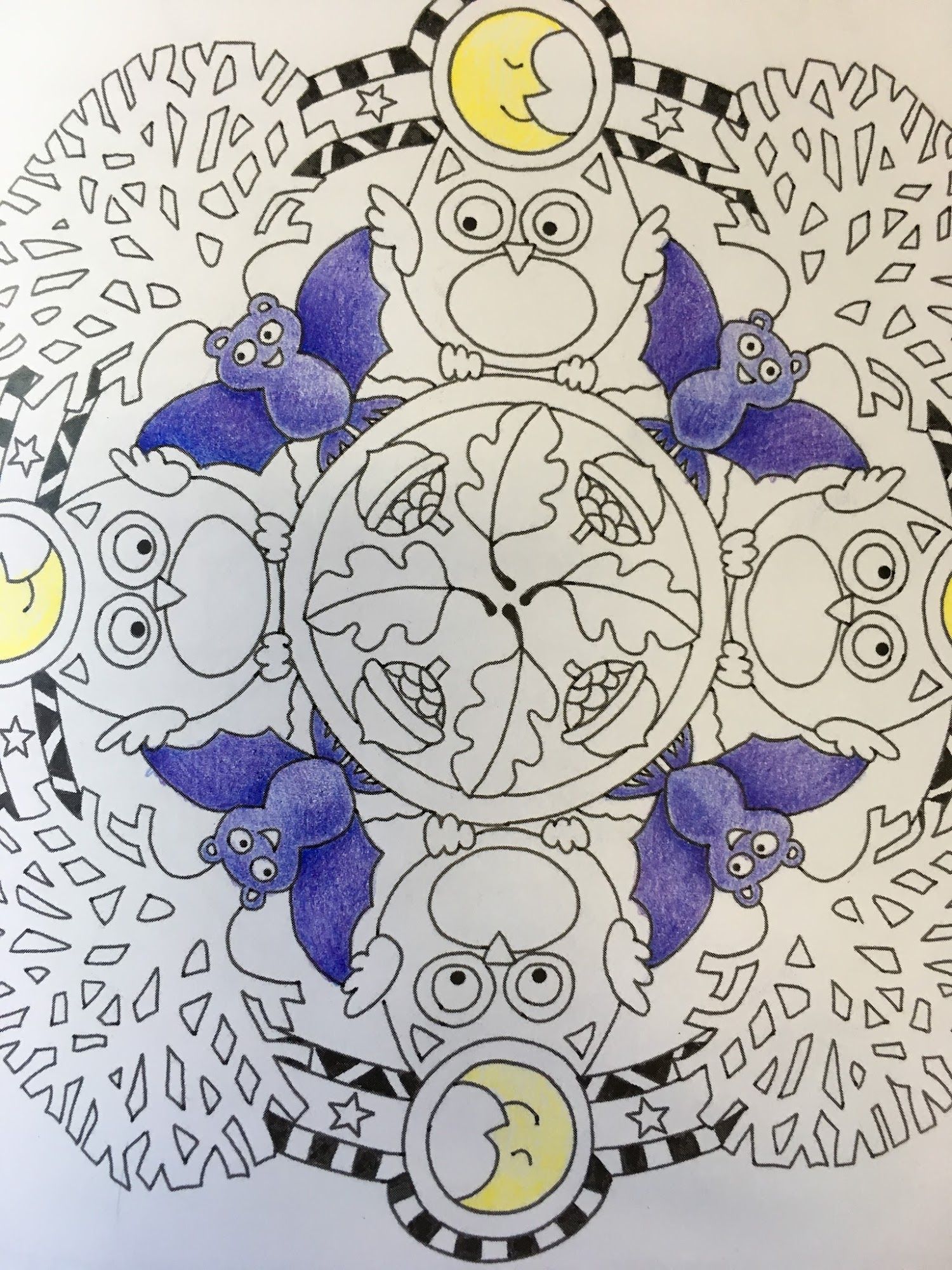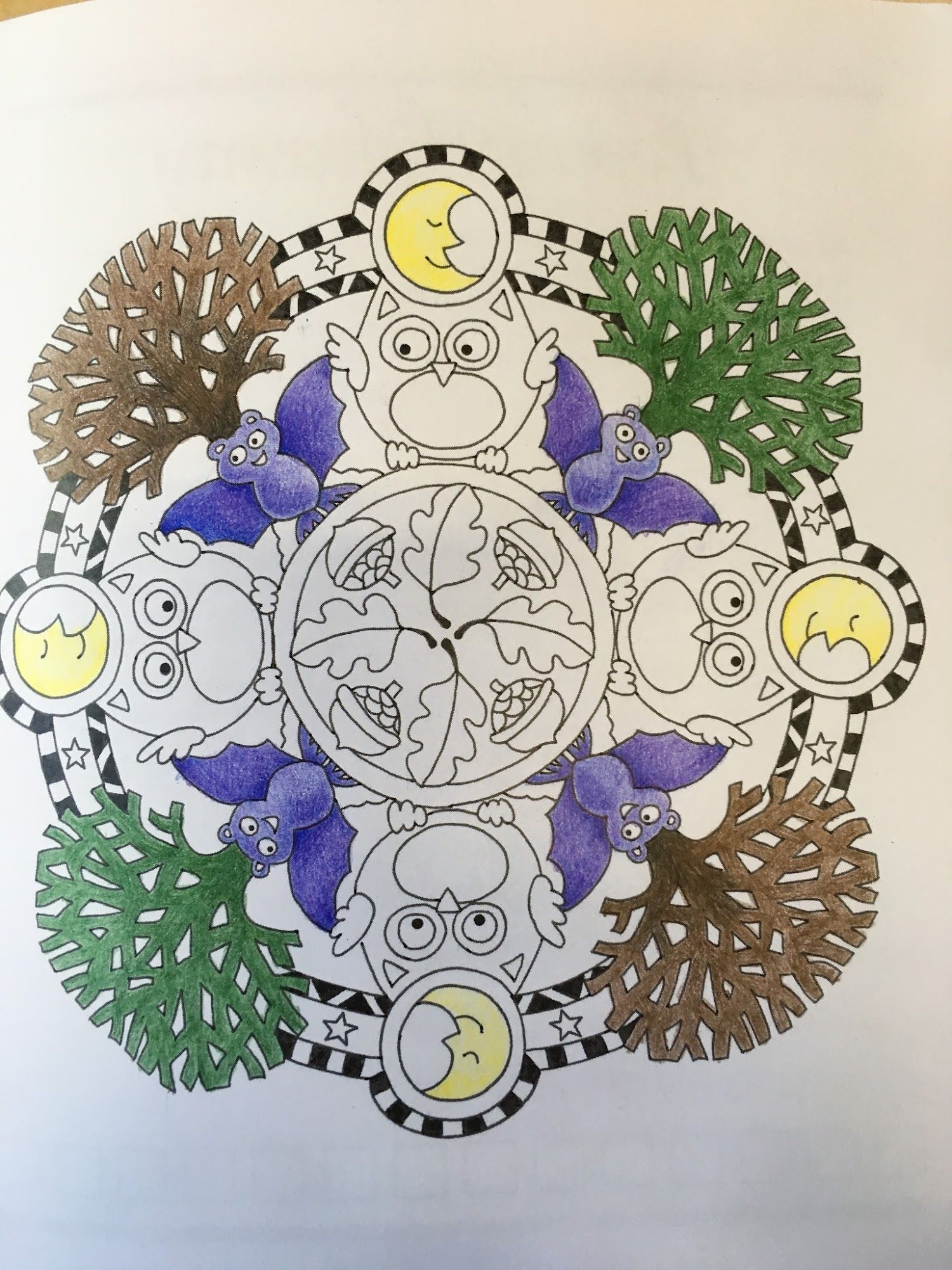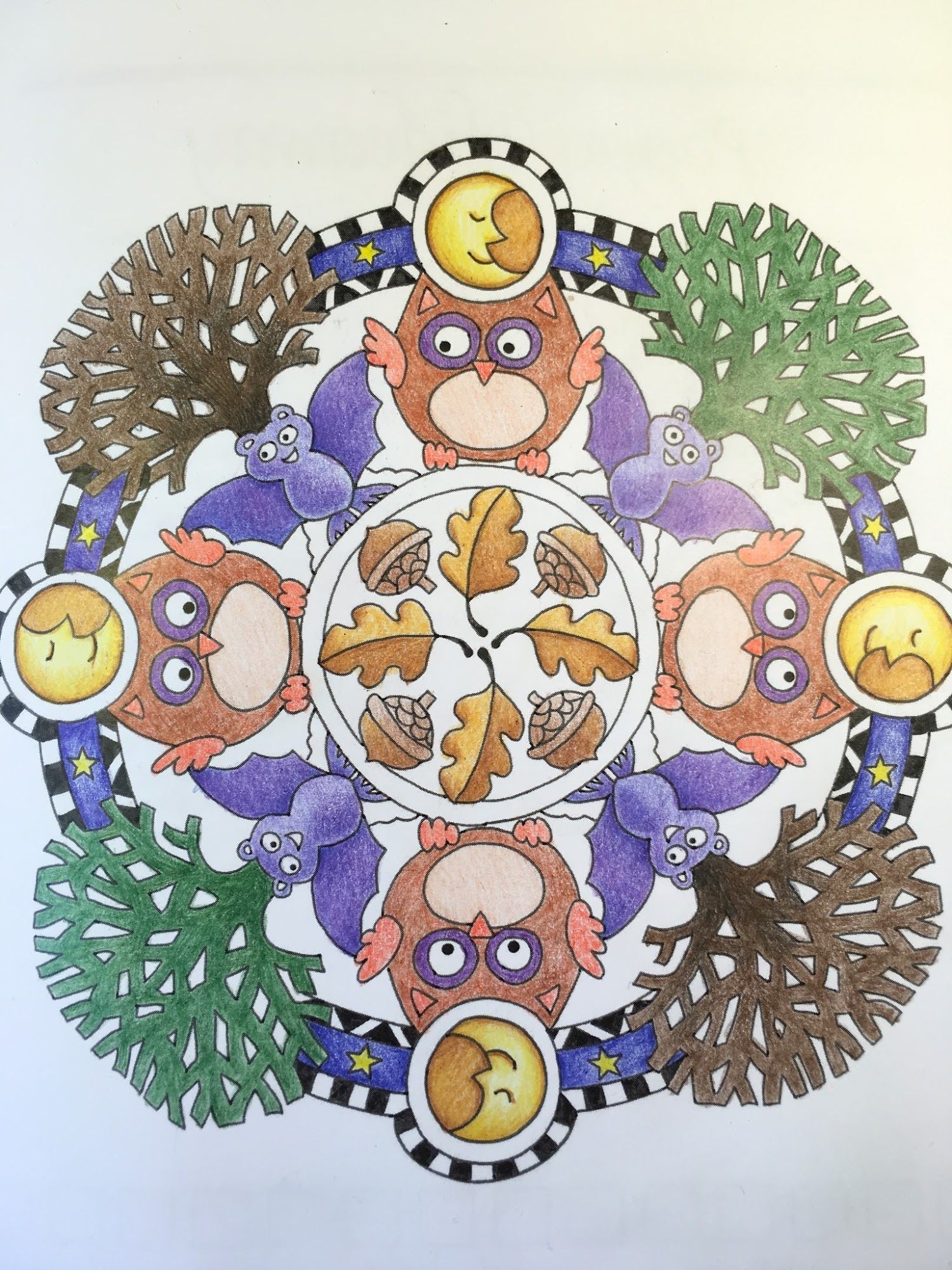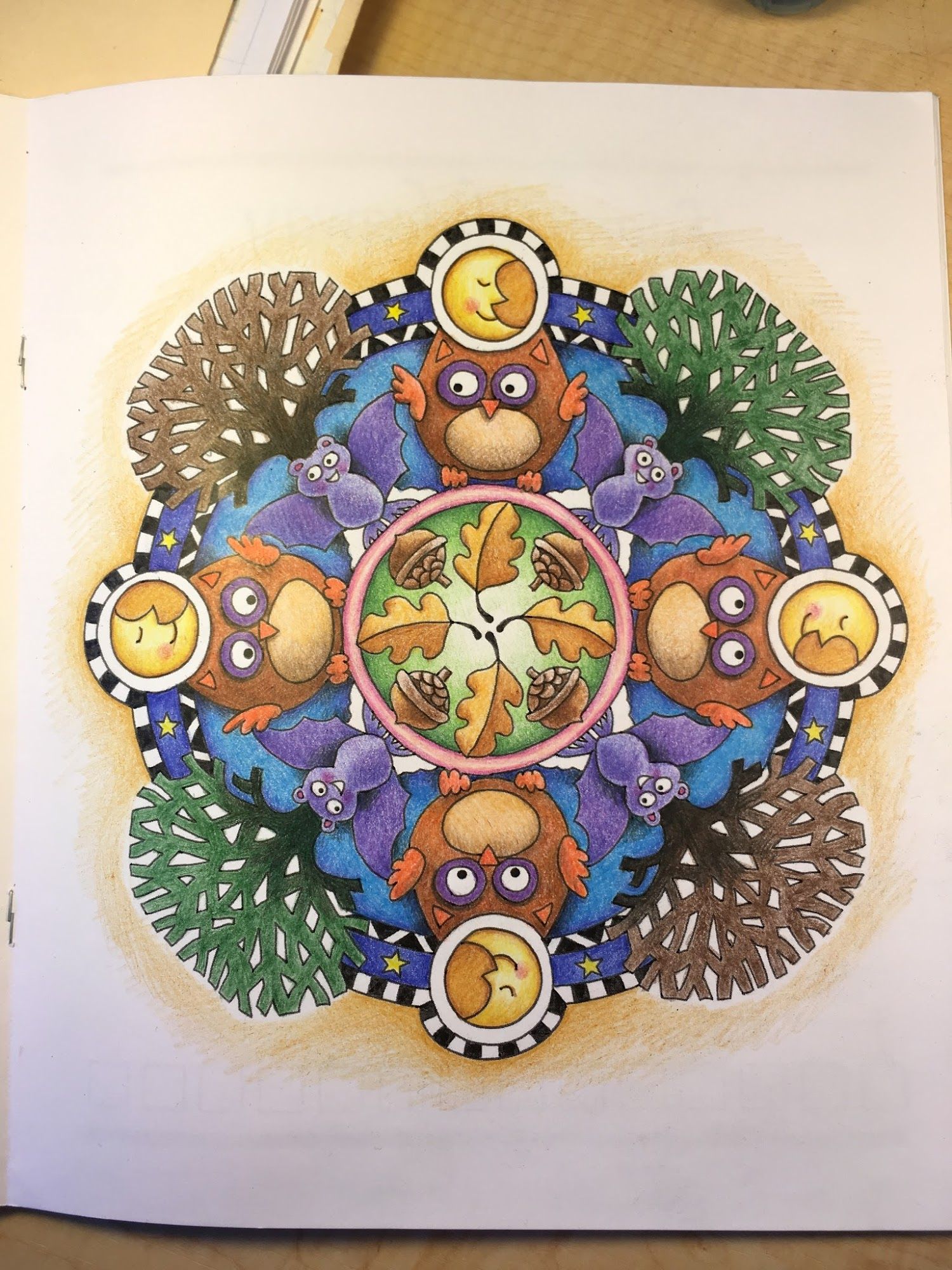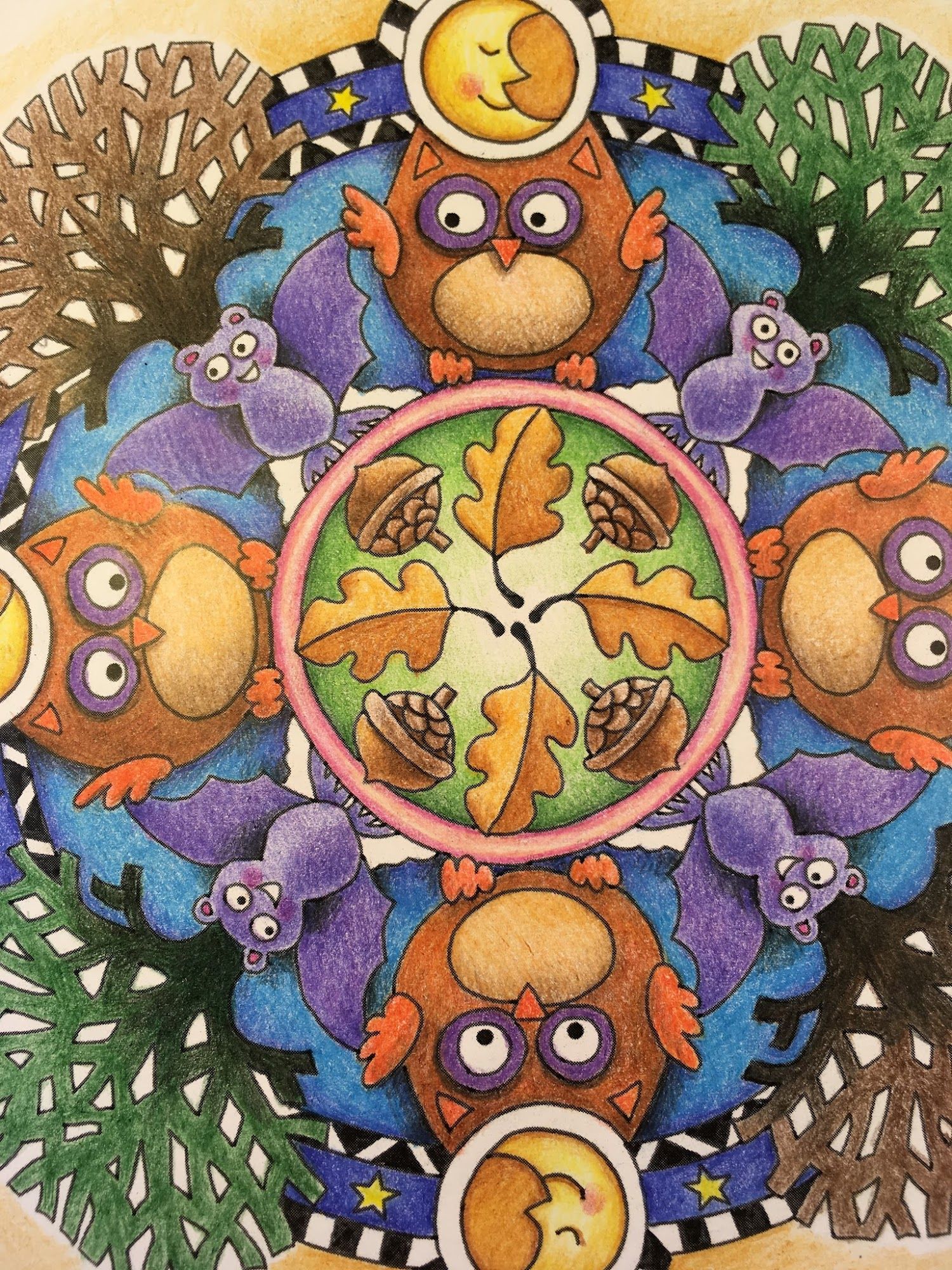 I love coloring.

And it helped. I felt calmer. And I started thinking about the projects I had been excited about. Lilah and I had started working on a coloring book before I went to Cartoon School. I think we had about 70 plus pages! I had forgotten... And I had been working on a revised version of The Tangled Fashionista... and of course, the projects I was supposed to be working on RIGHT NOW! The Gorilla picture book, the Science Comics for Montshire, and two of my own picture books... and the comics... OMG! I don't have time to be Depressed!