One month later...
here's a follow up to the last post about Going Solar.
My solar panels were installed in time for my Birthday (so I'm counting it as Birthday Present #1)! It took about a day and a half of noise and chaos, but they look fabulous. And they blend in really well with my metal roof. It probably wouldn't be so noisy and chaotic for Normal people to have solar panels installed - on your roof, while you're at work. But this barn is my studio, and I'm an introvert, so it was a wee bit distracting. But kind of amazing how fast they did this considering they were basically installing a power plant!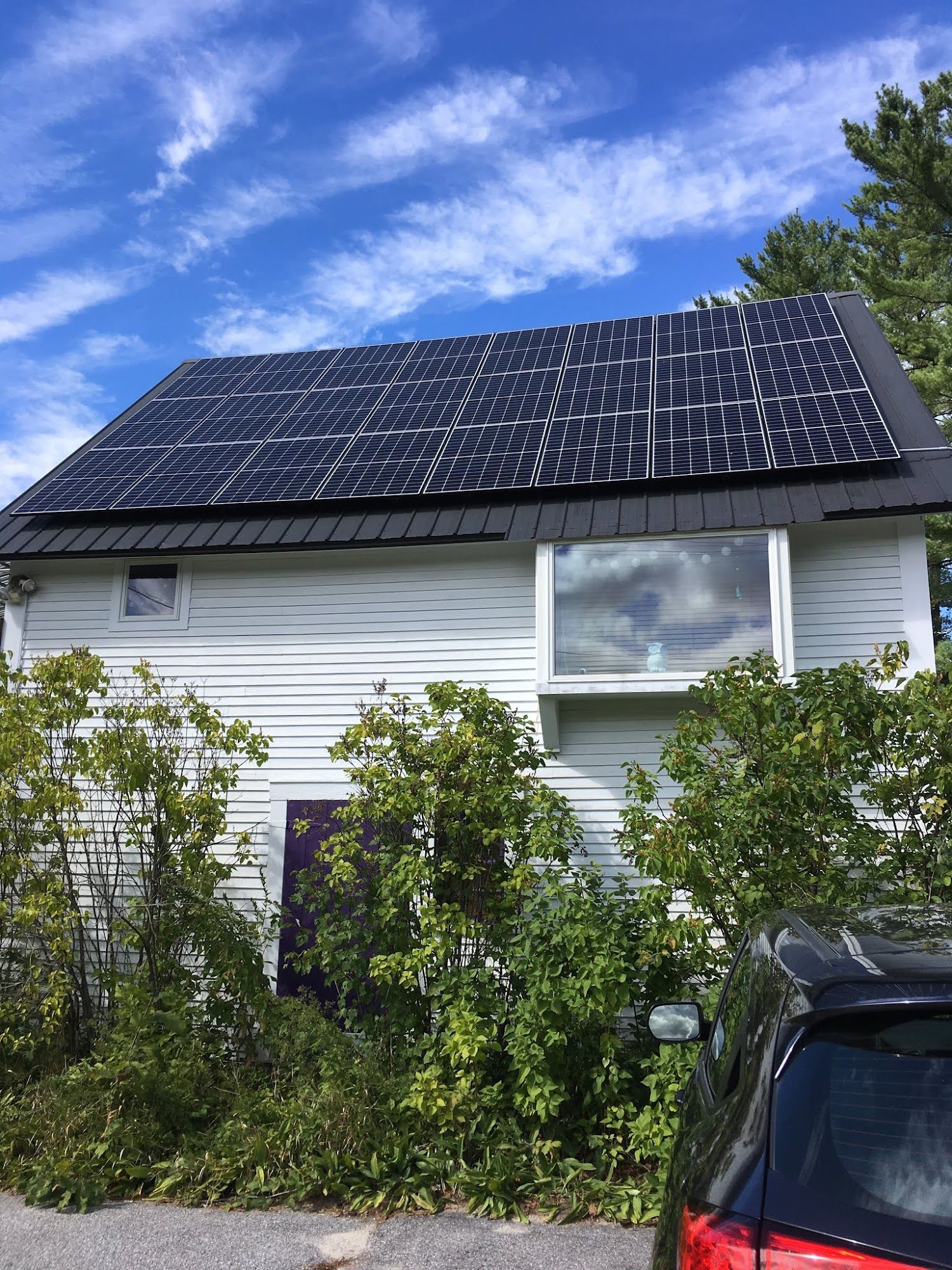 Nice, right?
Yes, I know the garden is a disaster. I've been busy. If you like gardening, especially weeding, come on over and help!

Last night, I got to go and see my Solar poster in person at the Flying Goose pub in New London!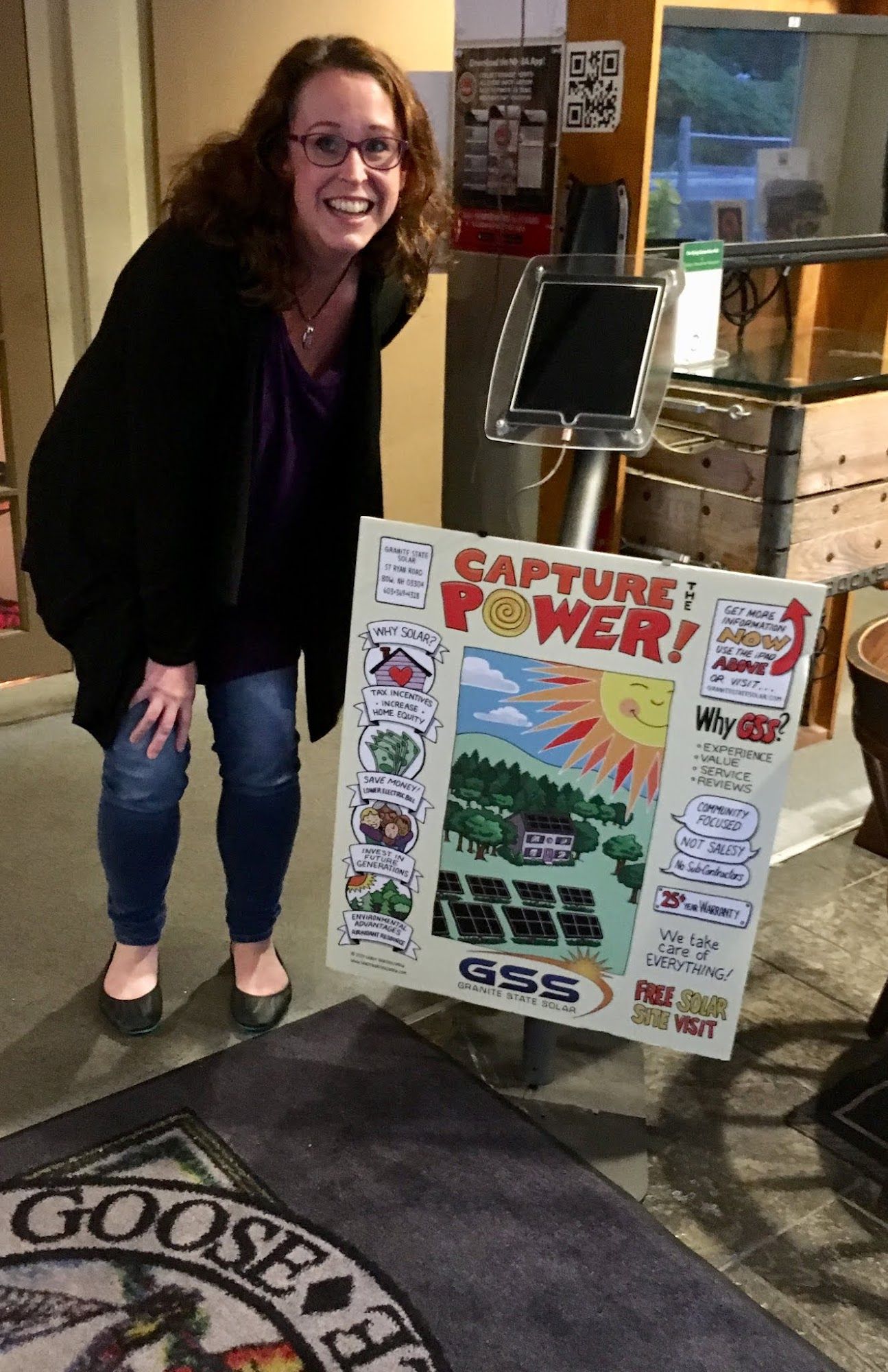 I wonder how it is doing? Do folks in the waiting area see it and think, "Oooo, yes! I need solar panels!" I hope so. It's cool to see the poster, then walk into the dining room, where the back wall is all windows... and the view is pretty much the scene on the poster. Maybe, that's when the subliminal messages start to kick in?

Speaking of "kicking" - I was reading the RISD Alumni Magazine and feeling rather intimidated by all the amazing things that the Alumni have achieved. Reading the Brown Alumni Magazine was impressive too, but I don't compare myself to all the lawyers and brain surgeons... not my people. Anyway, I'm reading through and get to my class year - "1992" - and HEY! That's ME they're talking about!! Yeah ME!!

    Sandy Steen Bartholomew IL, who works out of her Beez Ink Studio in Warner, NH,
    had fun illustrating Ready, Set, GOrilla! (Clear Fork Publishing, November 2018).
    The children's book by Melissa Stoller tells the story of a gorilla too bent on winning
    to play fair - until things change as the sweet story unfolds and he learns the value of
    friendship and teamwork.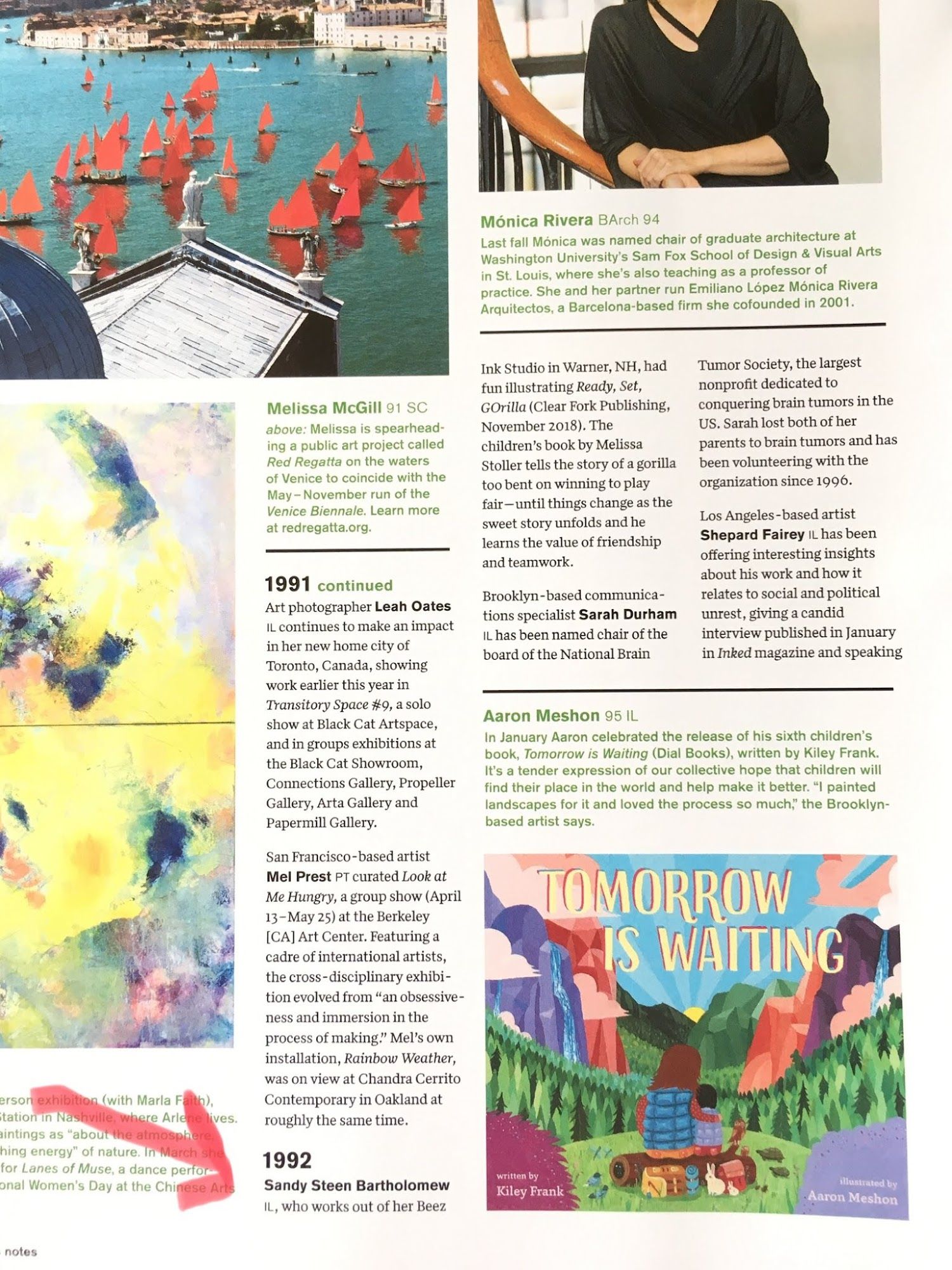 I was pleased... until I saw what my former classmates were up to...
Seriously?! Brain tumors?!
And Shep Fairey?! (He did the infamous Obama "HOPE" poster)
- political unrest...
And I "had fun"?
Well, the GOrilla story could be seen as a metaphor for politics... ugh.
Sometimes, a Bully is just a Bully.
I have more to say about my Birthday - so I'll do that in a separate post.