Getting Toned (on Paper!)
If you follow Zentangle trends, you have been seeing a lot of posts about tangling on toned papers. Tan or gray are the most common. Sea shells, flowers... very nice. But I like to be a bit different - or weird, maybe? So I am going to share some behind the scenes pics for a large drawing I did about a year ago on Strathmore Toned Gray paper (see the end of the post for details on the paper).
My inspiration for the drawing was a stone wall pillar in the corner of my apartment. For some reason, as I was staring at the wall... I started to see creatures emerging from the rocks! (Go ahead and try it for yourself. I'll wait...)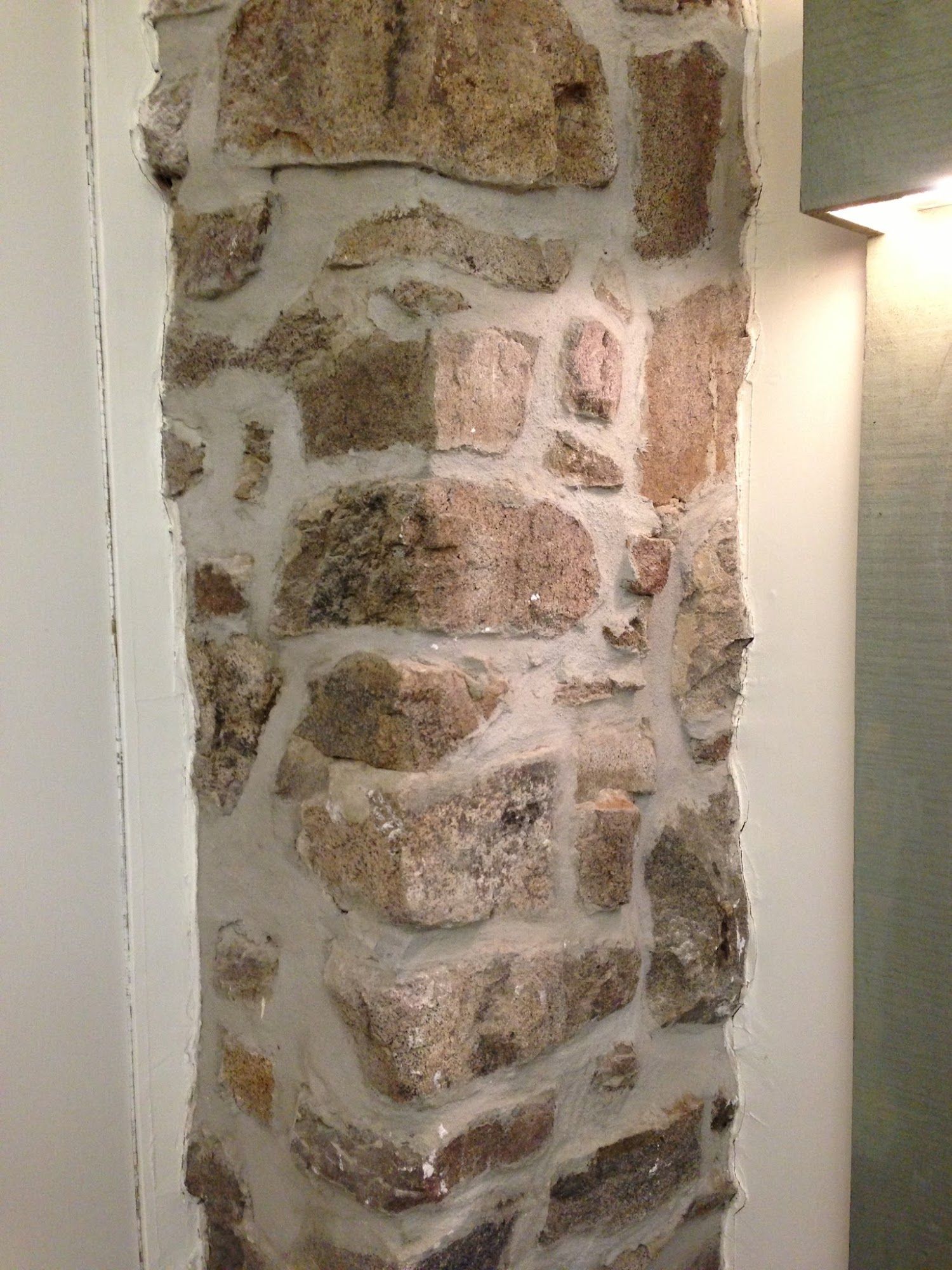 So I sketched the creatures in my notebook.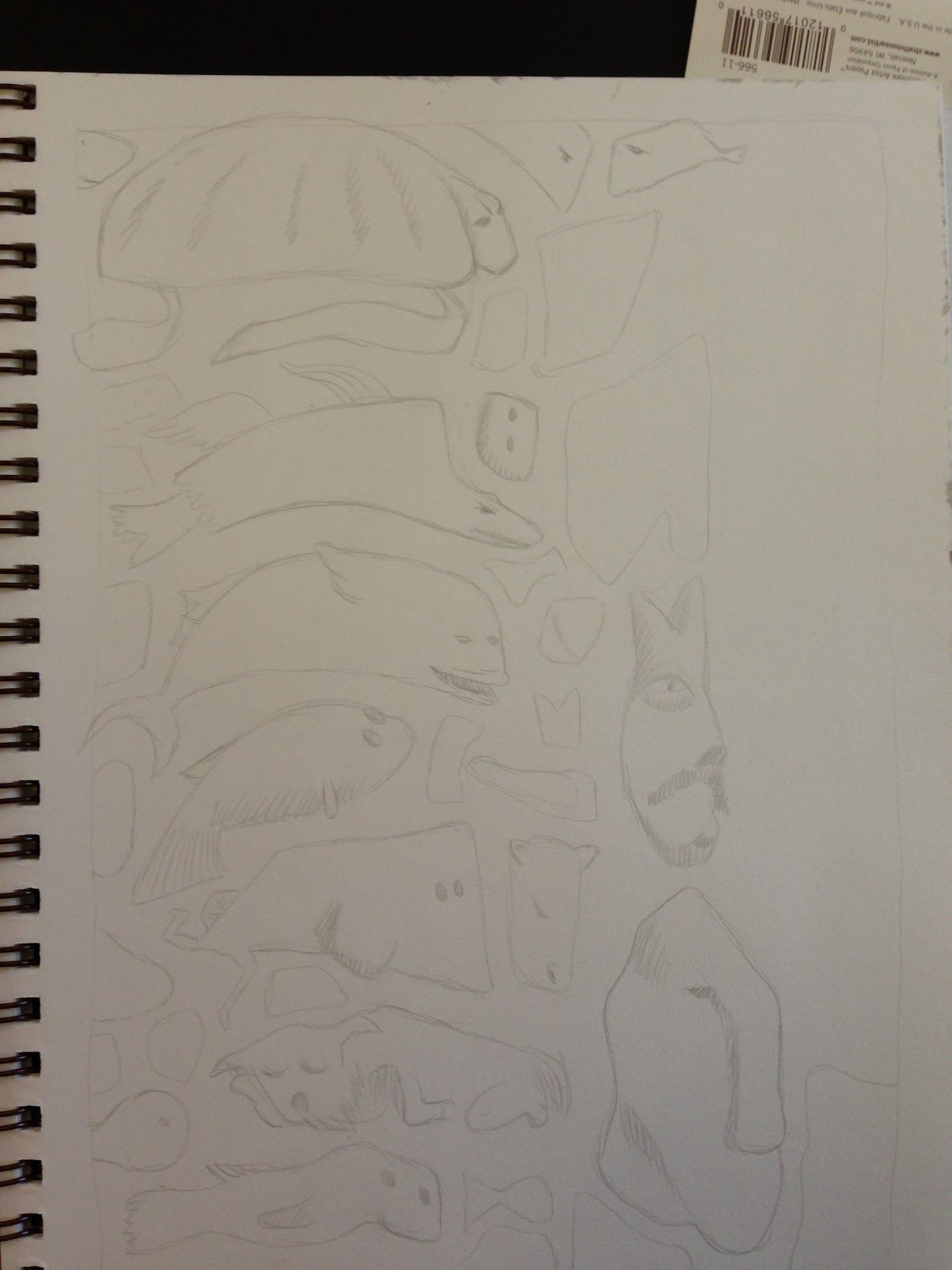 ...and then redrew them onto the gray paper using pencil and then, a Micron pen.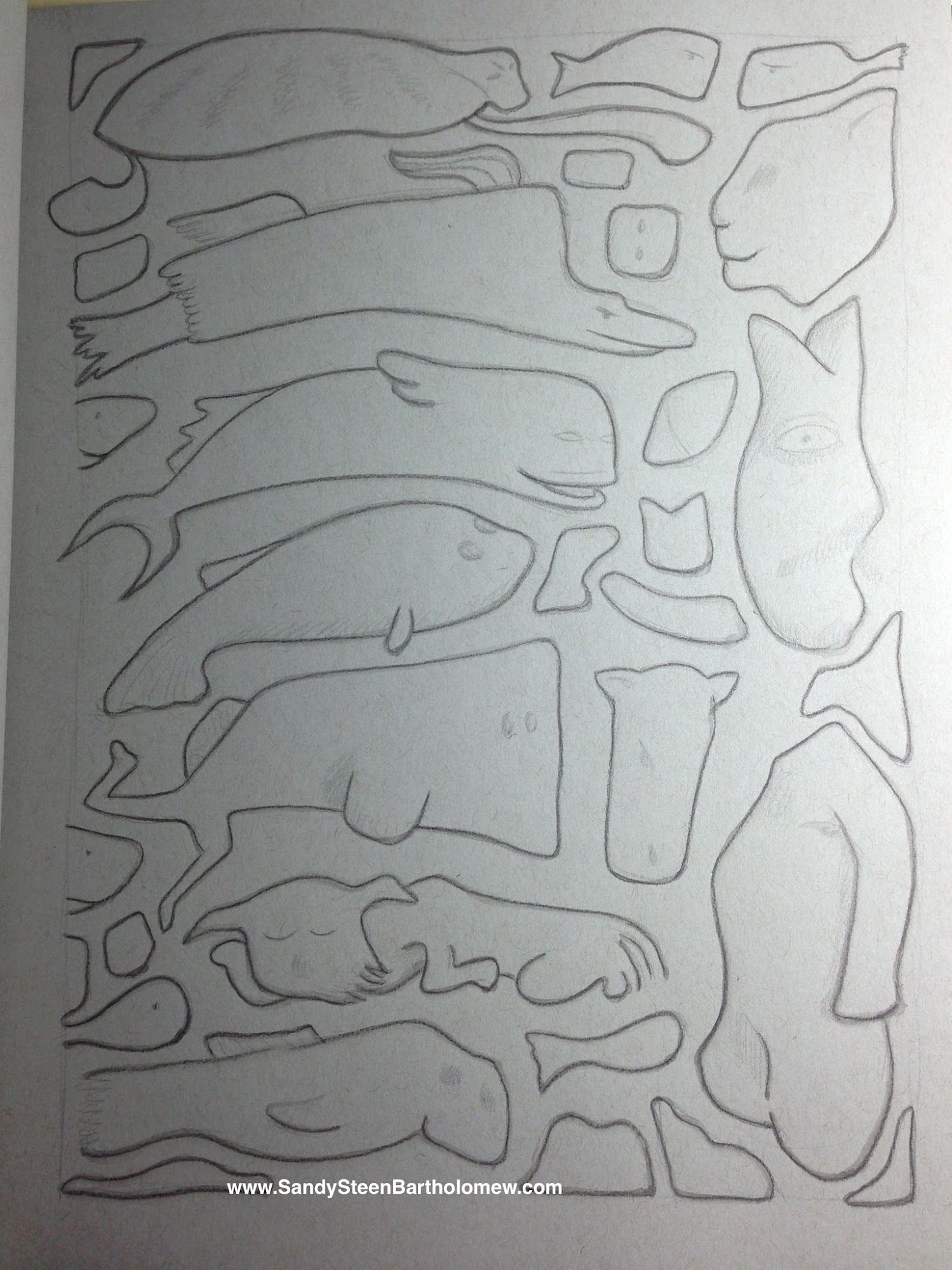 Using different sizes of Microns, I added tangles to the entire background. I was thinking of deep-sea creatures, so the tangles are kind of sea-weedy and bubbly.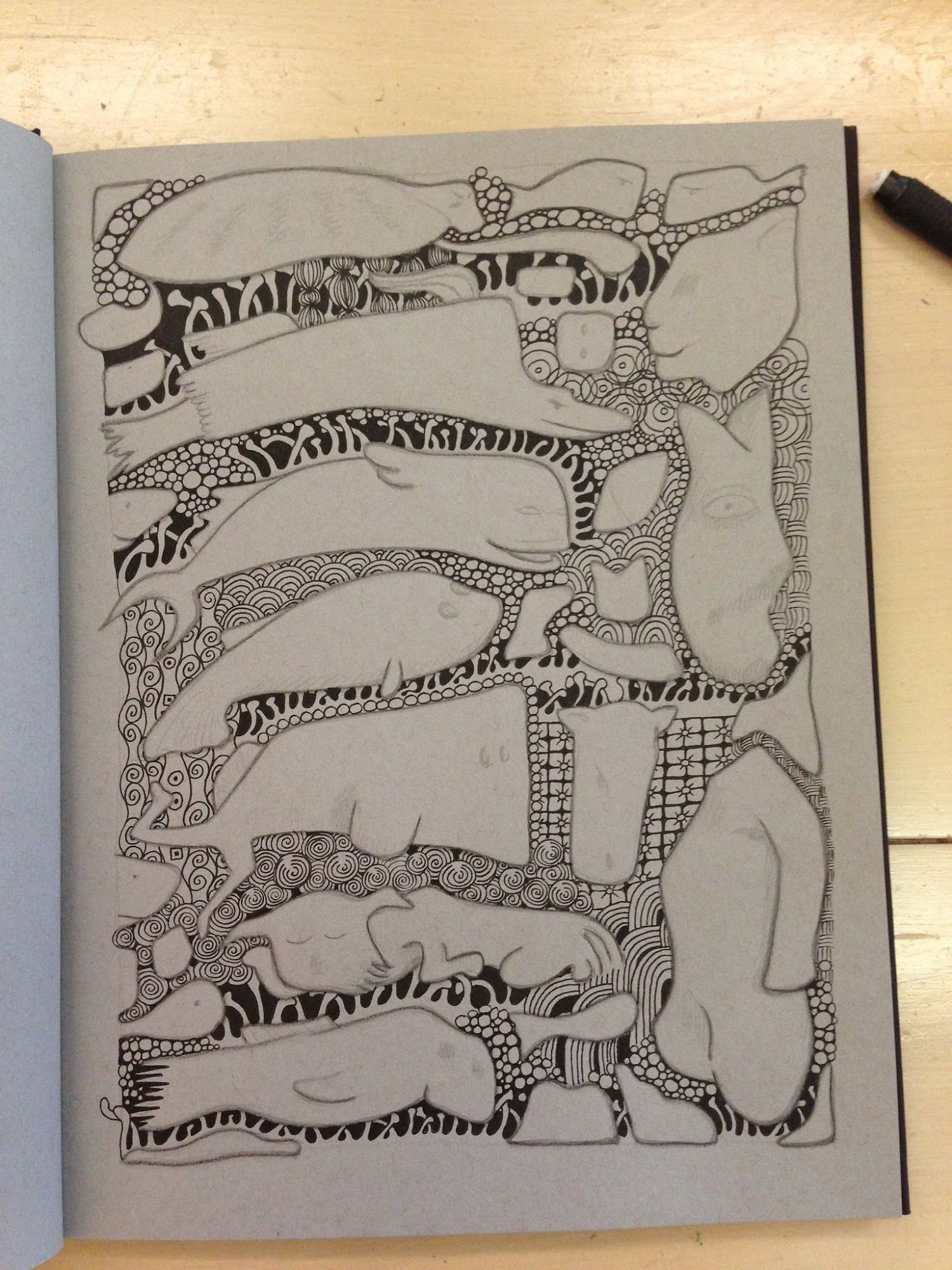 I added more pencil shading behind the creatures in order to push back the background and help the critters pop out a bit more.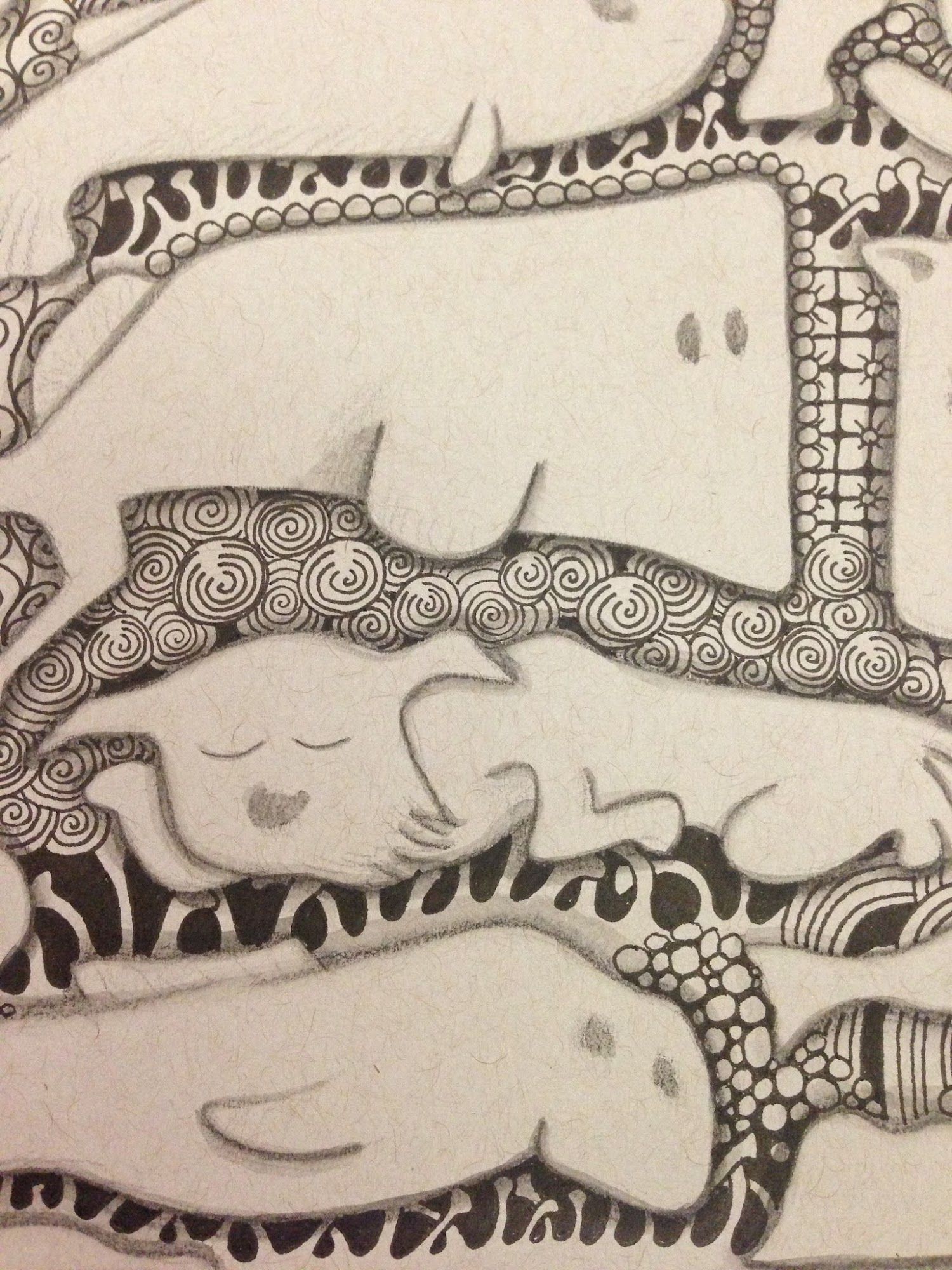 Next - I used a white Prismacolor pencil to add some highlights on the backs, foreheads and noses...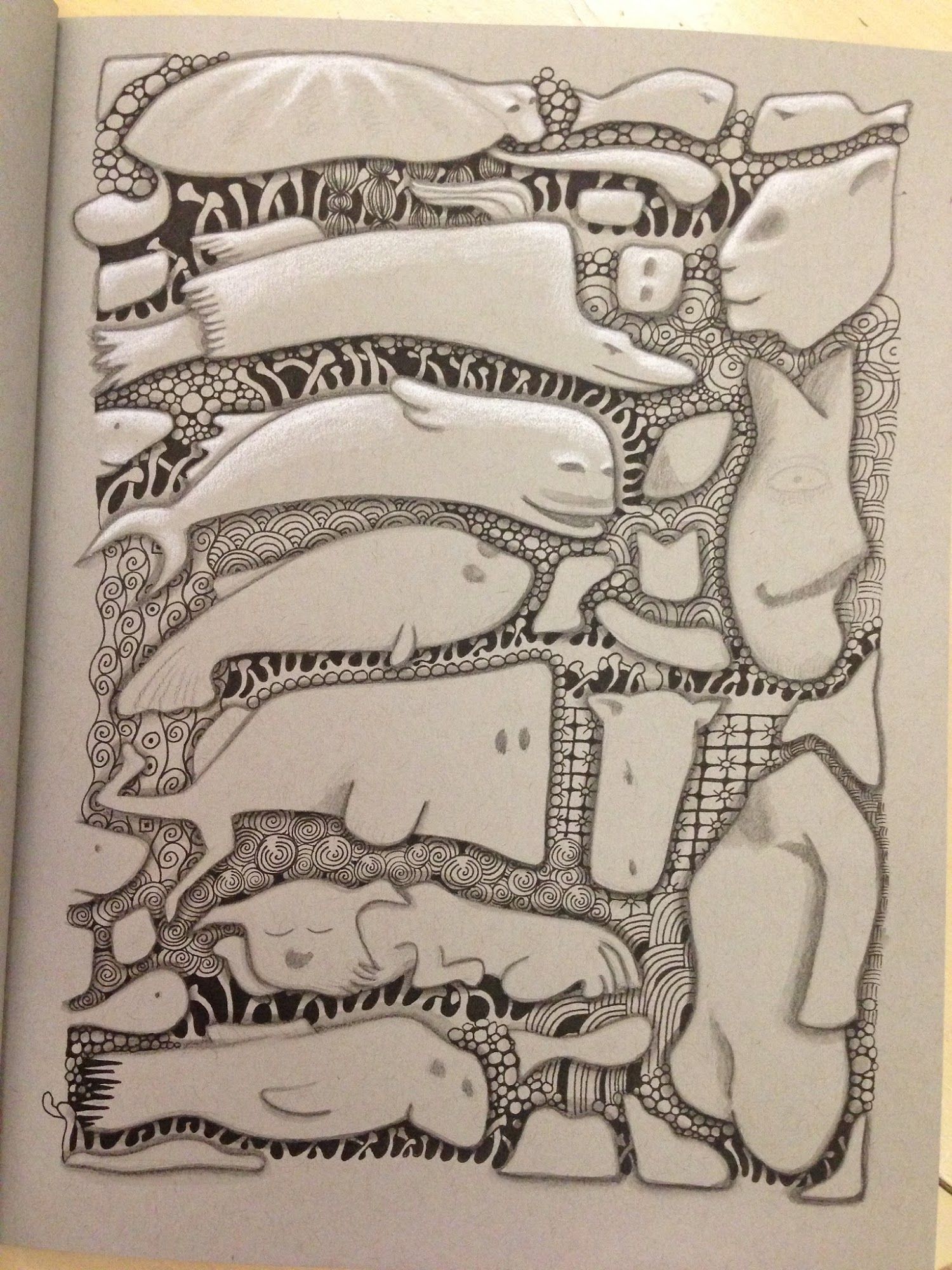 Here's a close-up with some highlights...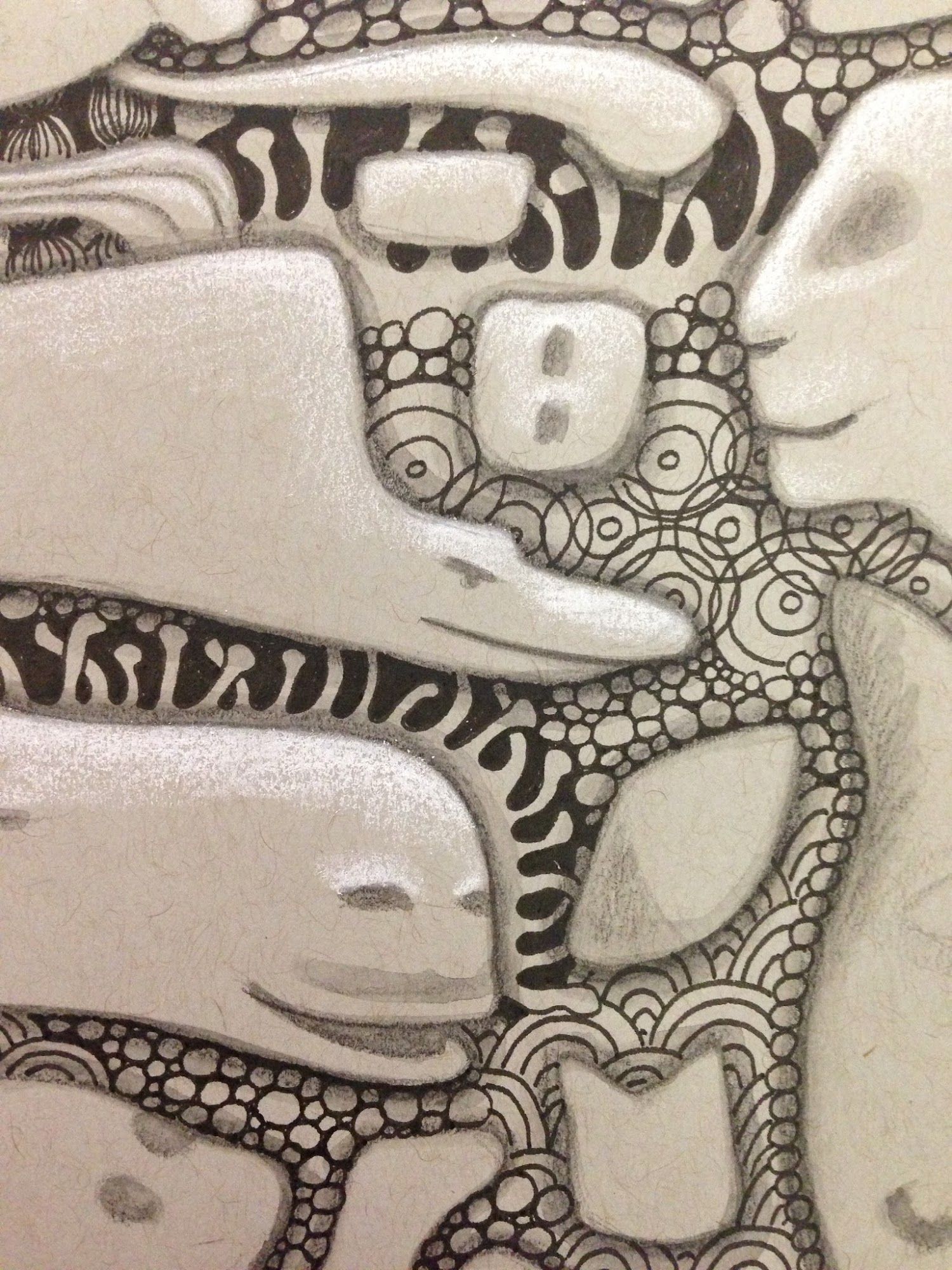 I used a Prismacolor black pencil to add the darkest darks to the underbellies and crevices. And some details like eyeballs and mustaches!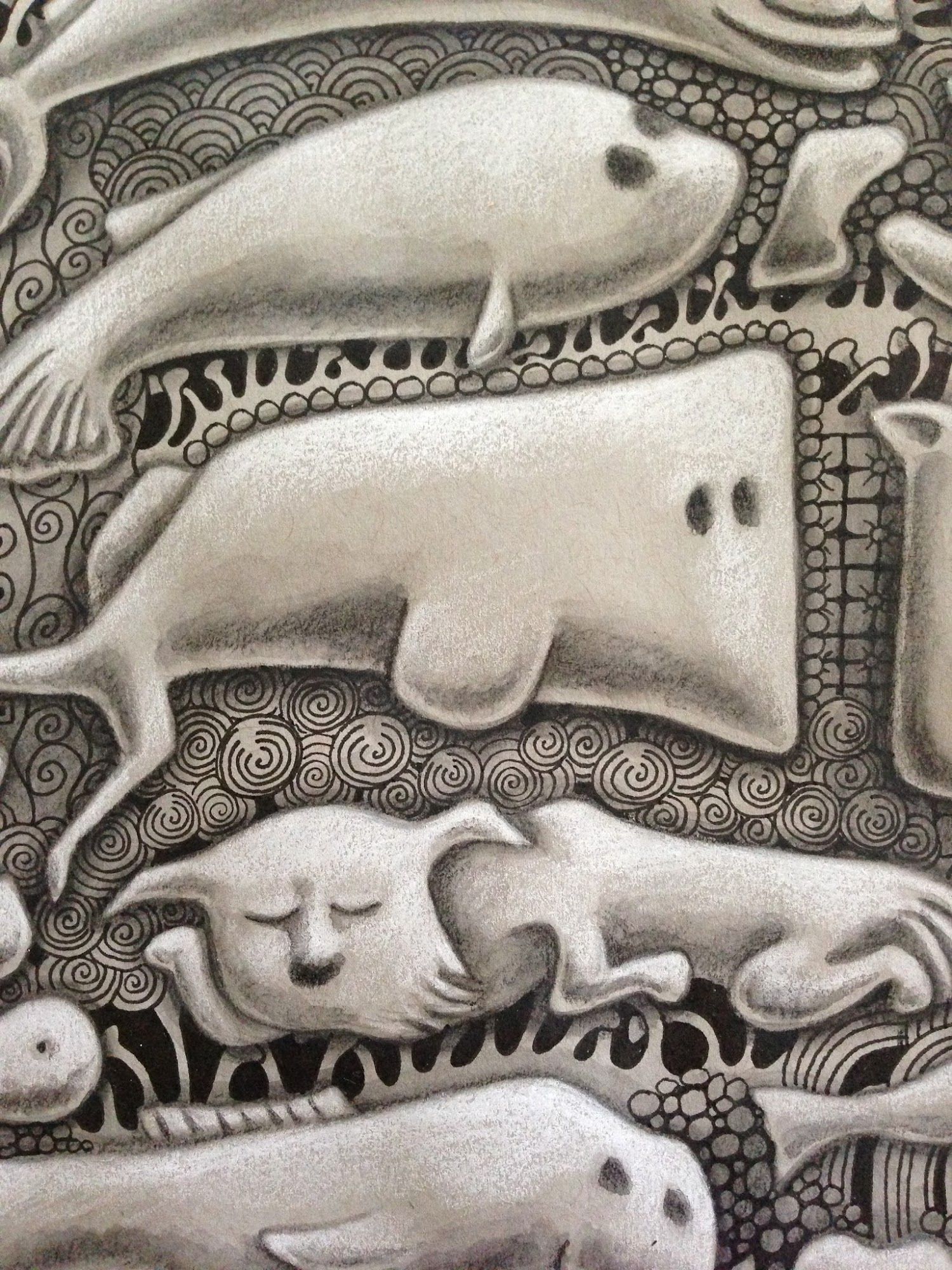 And there we are.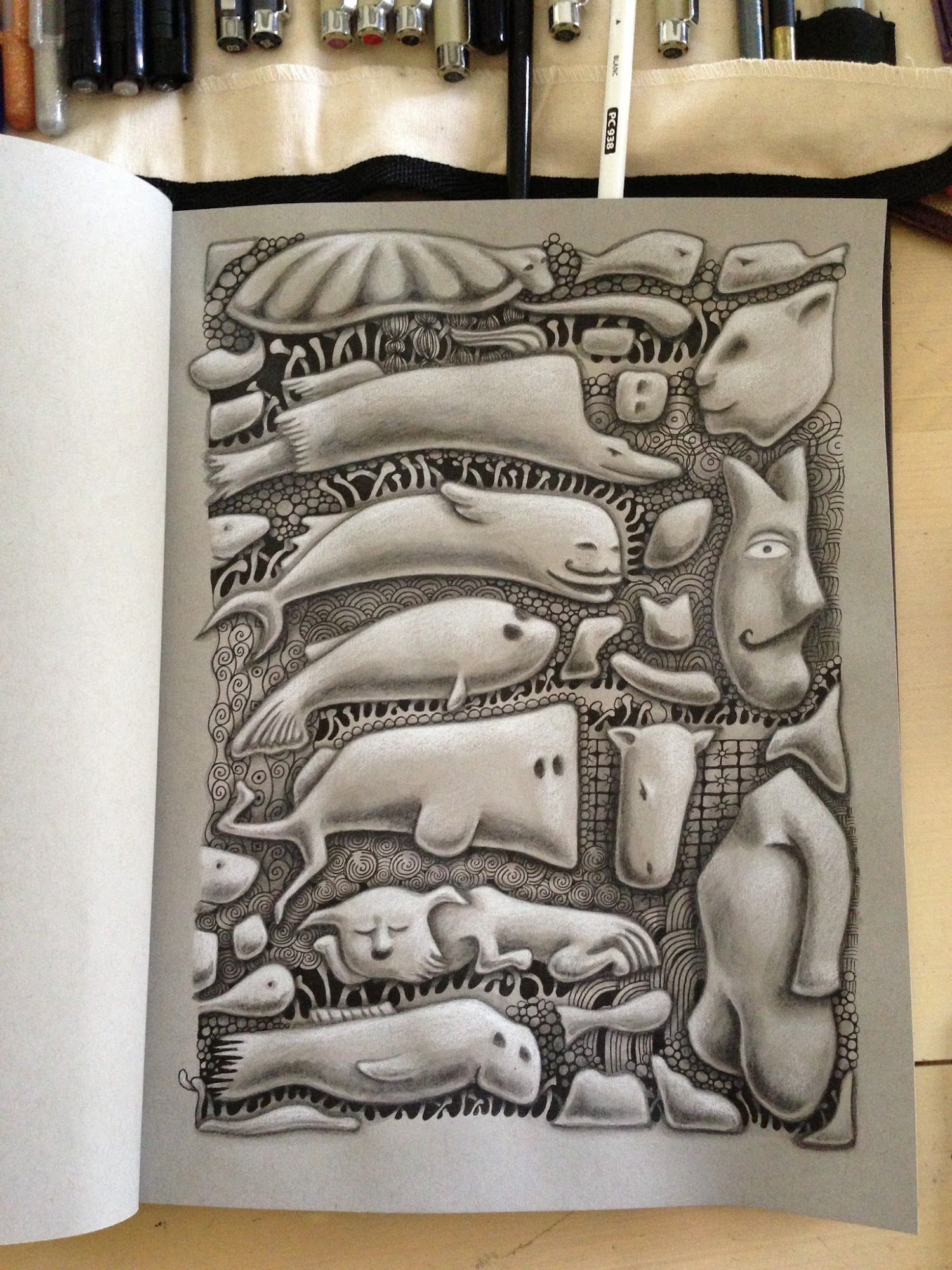 We used to carry these Toned Papers in the store (the BeeHive). Today, I took the remaining inventory and put it on my Etsy shop (Bumblebat) The paper is available in gray or tan - and then you can choose between hardcover, or spiral-bound sketch journals. And the hardcover journals come in 8.5 x 11 or 5.5 x 8.5 inch sizes! So many choices.

The one I use in my example is the larger, hardcover, gray paper journal.  The spiral bound sketchbooks are great if you want to remove pages (they have micro-perforations) to frame or to cut up for smaller artworks, or for use in classes.

And to thank you for reading all-the-way-to-the-end... here is a coupon code for my Etsy store: BLOGLOVE

Enter the coupon in the promo code box during check out, and you will get a 15% discount. It's good until the end of July, on purchases over $10.

Now go draw something!