Second time here in Providence this year. I brought my son down in June to get certified and now I am back with Bonnie- my studio manager, Main Minion, and chief butt-kicker. (She also fills all your orders).
I dropped her off at the Hotel Providence and went to check myself in at the Biltmore. By the time I returned for dinner, she had already found a BFF - Sue.
On the way to the hotel, I passed by the workshop for the Big Nazo Puppets!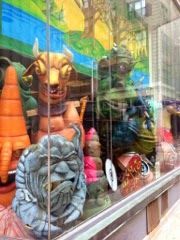 All the windows were filled with these enormous foam creatures!!! I have to wander over there again tomorrow.
And as we were waiting for dinner, we saw this amazing tangled car drive up...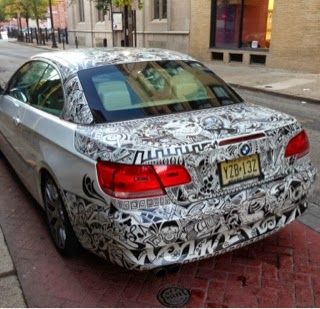 Yowza?!! The valets all pulled out their camera phones (as did I).
This is going to be a very interesting Zentangle certification seminar! I won't be hanging out as much as I did in the past...  I'm going to wander the city looking for inspiration (and the iMax movie theater) and then try to get started on some new projects. We'll see how that goes. At the very least, I hope to get some quality sleep and pretend I'm on vacation. :-)
I have a fabulous room - it's a suite with a kitchen.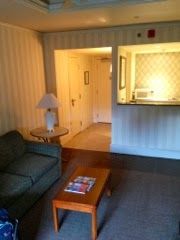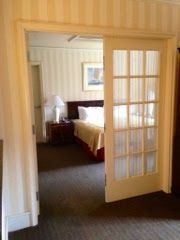 And this is the view out my window...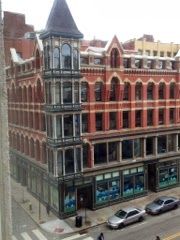 Providence can be a really beautiful, inspiring place!