It's August... How is it so cold?! Nevertheless, it is really beautiful here.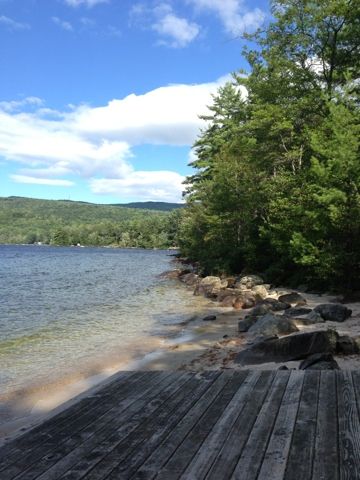 There is the most unusual barracks/cabin here with low walls and built in desks and shelves.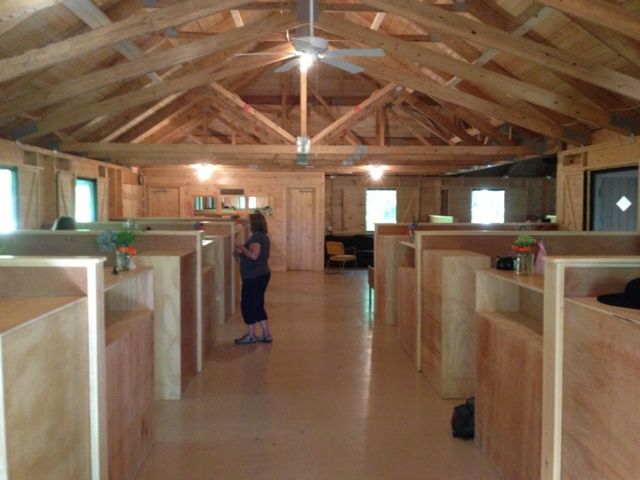 That's not my cabin though. Mine is so tiny I can touch all the walls from the center of the room. And there is... some one... living in the bottom drawer.
Today's fabulous class, Tiny Worlds, was taught by art-toy maker, Mimi Kirchner (mimikirchner.com).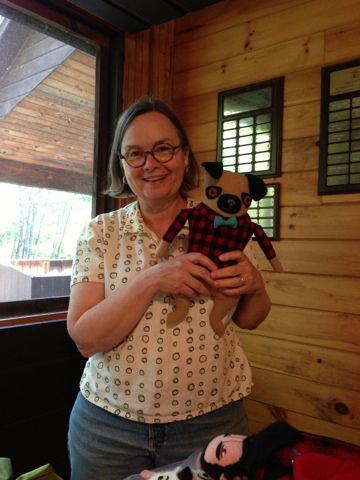 I spent the day creating my own mini happy place. In a teacup.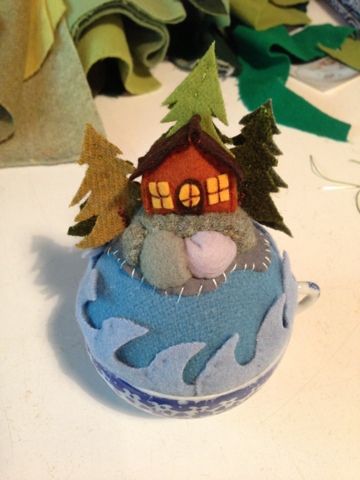 I'm sure it means... nothing... but there is no dock, no path, and angry waves. But the cottage is friendly and warm!
And here is my cabin in situ...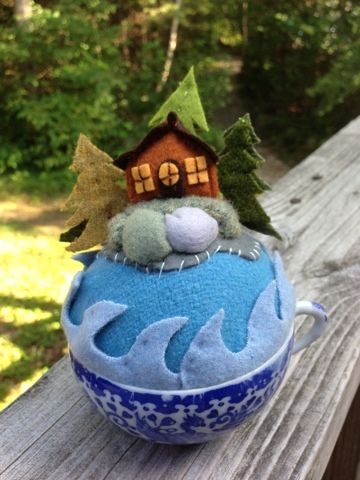 And here is my fellow classmate, Joanne Hus', cottage.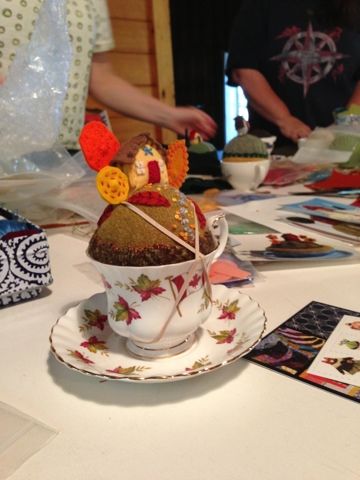 The elastic suspenders are just to hold it in place while the glue dries.
We are so proud of ourselves! Not only did we actually finish, we had so much fun!
Now- I am starving. Again. I can smell wonderful things cooking in the kitchen.
Oh! I didn't get a chance to mention it last night, but I got quite an unexpected surprise... I came here to run away and learn some new things. Imagine my delight to discover that my teacher, Lilla Rogers, is also here at camp. In my cabin. She's the one who recently hosted the Global Talent Search I posted about last week. Anyway, it has been really interesting talking with her in person! And there are a few other students from her online class here as well.
A great day. Now, all I care about is food.