Book Signing Party on March 17th!
You are cordially invited to attend a party at Wingdoodle in celebration of my new book: Yoga for Your Brain.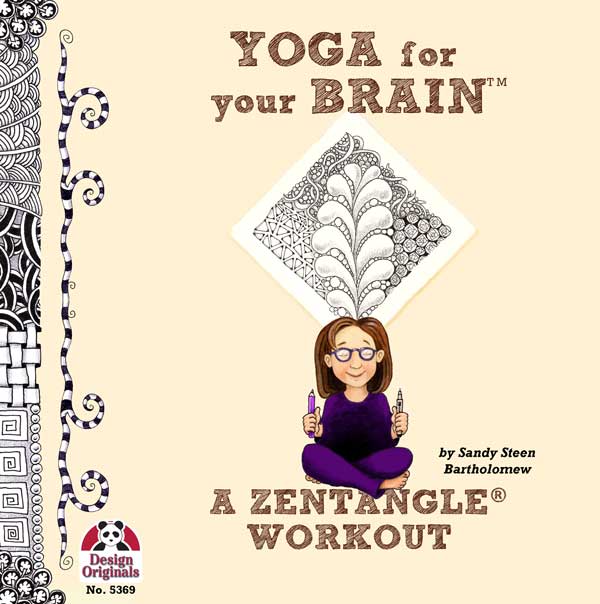 Here are the details (I copied them from Wingdoodle's blog, SherRee wrote this):

We have Sandy's new book, YOGA for your BRAIN, and we will celebrate  with a book signing party on St. Patrick's Day, Thursday, March 17th from 5pm -  7pm.  Everyone is invited to stop by, meet Sandy and have her sign your  book.  We will also have a demo table so that you can do a tangle or  show us one of your tangles.  My daughter Kayla will be providing the  food, and if you came to the Christmas party you know her food is really  good.  We will also be sampling new teas from The REPUBLIC of TEA. Everyone at Wingdoodle is very excited about the party and we all hope  to see you there.

Please RSVP by March 12th so Kayla knows how much food to prepare.
(You can come, even if you don't RSVP - you just won't get a cupcake - tee hee!)


Here are a few shots from the last book signing... just in case you need visual persuasion...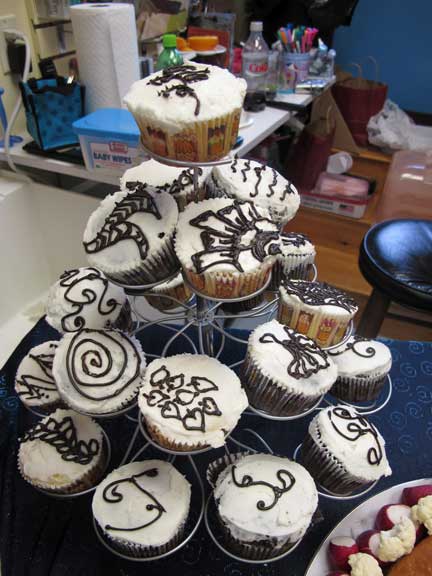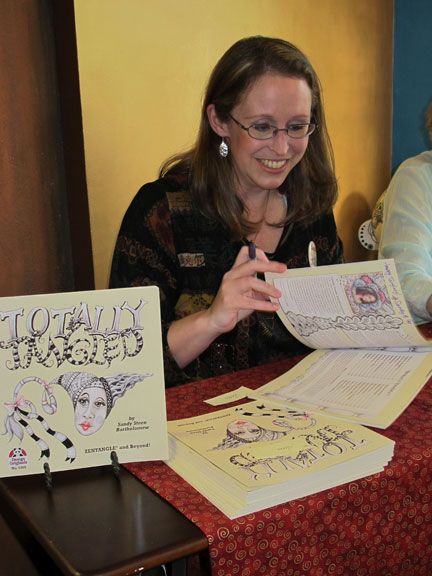 Did we mention Kayla's food is really, really good?


Oh, yes, and I'll be there too.
Signing books.

And I'll let you play with my button machine.
Yes! You can make your own Zentangle button (pin?)
I'm not kidding. (It's really fun!)