AlphaTangled Contest - The Entries!
A few weeks back I posted a challenge/contest for the new AlphaTangled card packs.
Here's the challenge:

Create a Zentangle using your name or nickname as the string, and only traditional tangle patterns to fill it in.
You may interpret the challenge however you like,
but stick to black, white and red, and shading,
for your color palette. Any size.

As always, you folks jump at a challenge and make such beautiful art work!

I had planned to do the voting on Facebook, but I had a few emails from non-Facebook users - so I have moved all the entries here to the blog.

If you would like to vote on the winner for the People's Choice category, please do so in the comments below. You just need to leave a comment with the artist's name, but feel free to say what you loved about the piece as well. :-)

Yes - you may vote for yourself.

I will post the winners on Wednesday (August 20th).
Good Luck everyone!

ADAM ROADES

I divided the tile roughly into quadrants, with "A" on the left, "D" top middle, "A" bottom right, and "M" top right. I used Poke Leaf, Zander, Aquafleur, Twing, and Striping. What a fun challenge!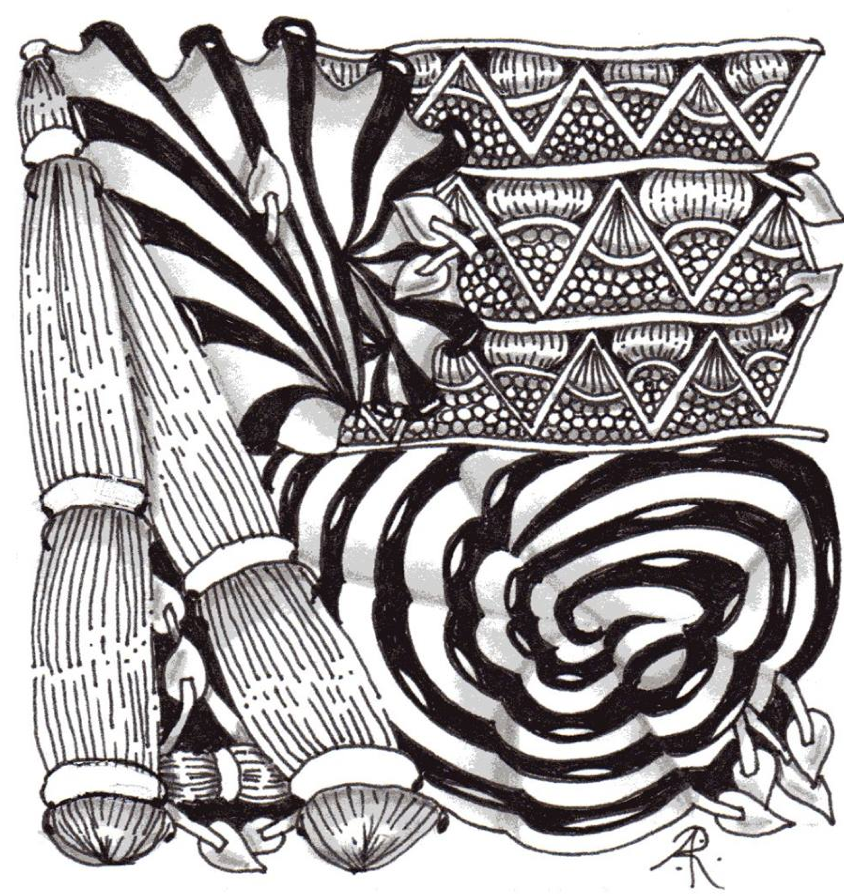 ASJA GOVEN

As a string for my tile I used my initials AG. I selected the patterns based on my firstname:

   Aquafleur
   Squid
   Jetties
   Assunta

I also posted it on my blog: http://allcatshave.wordpress.com/2014/08/08/my-name-tangle
Thank you Sandy for this challenge!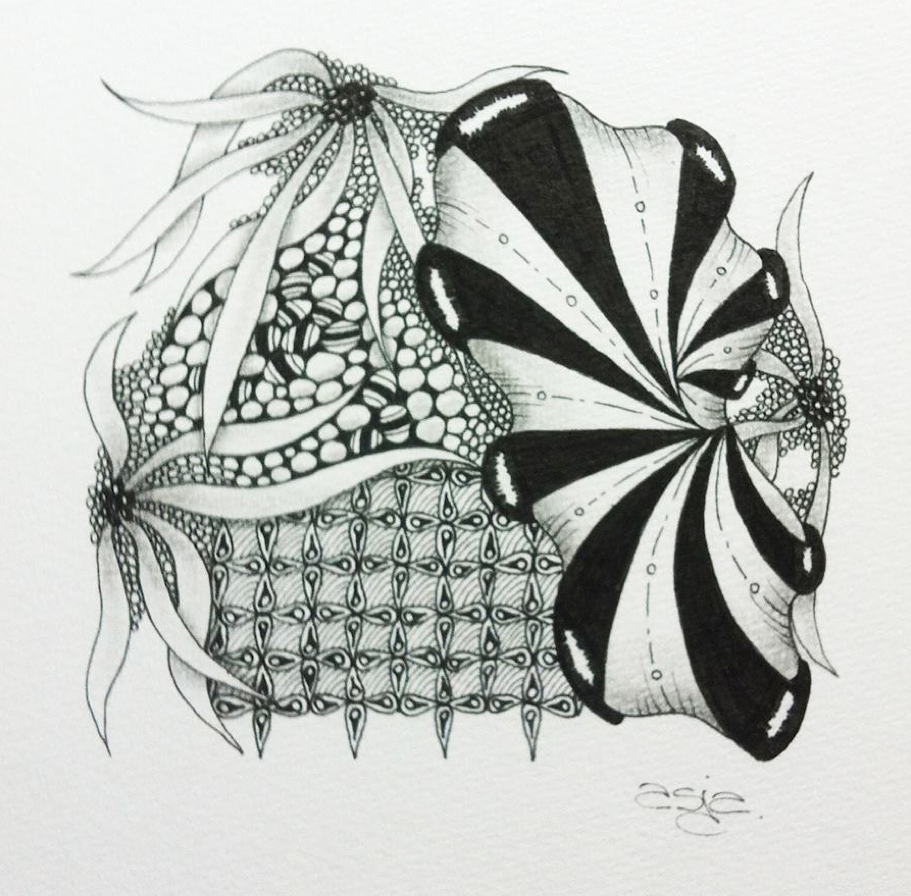 BECKI MILLER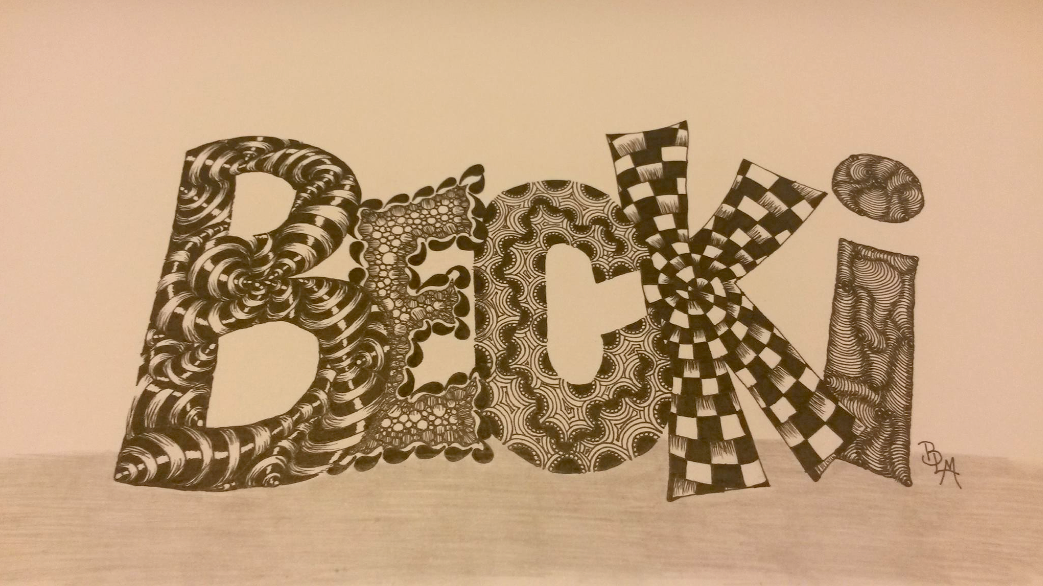 CAROLYN DUMAINE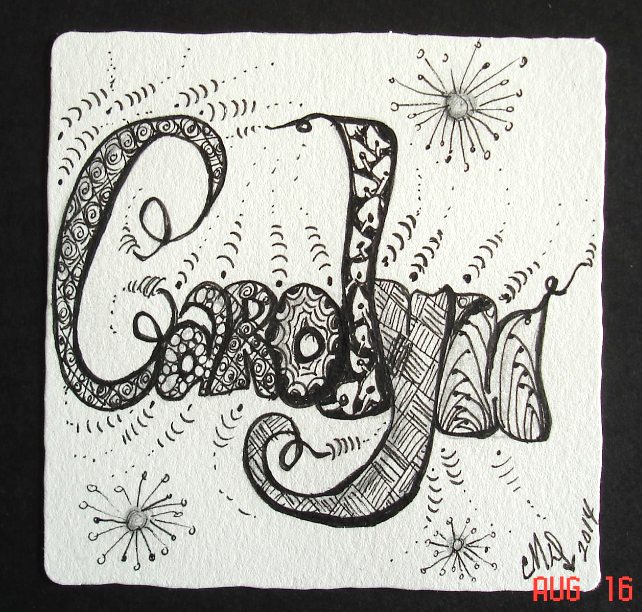 a birthday card for a friend's son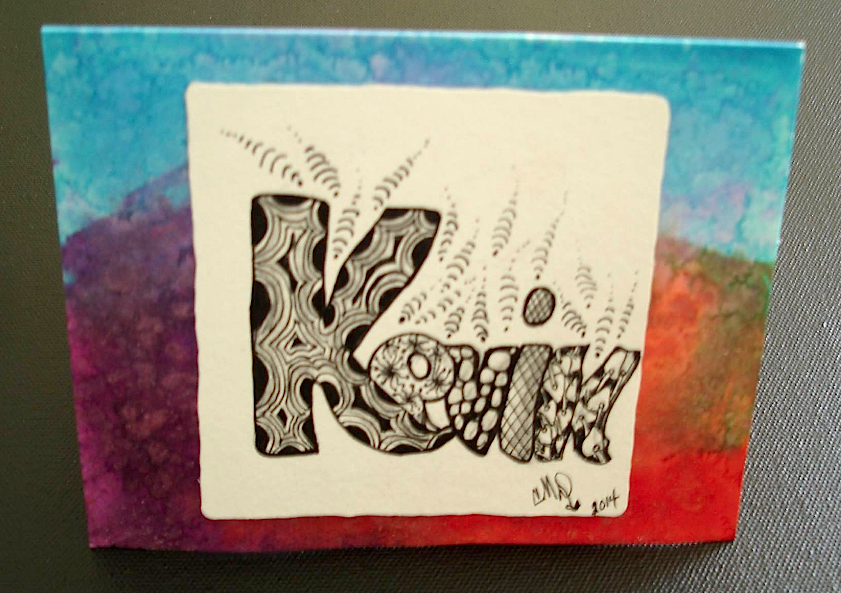 CHERYL STOCKS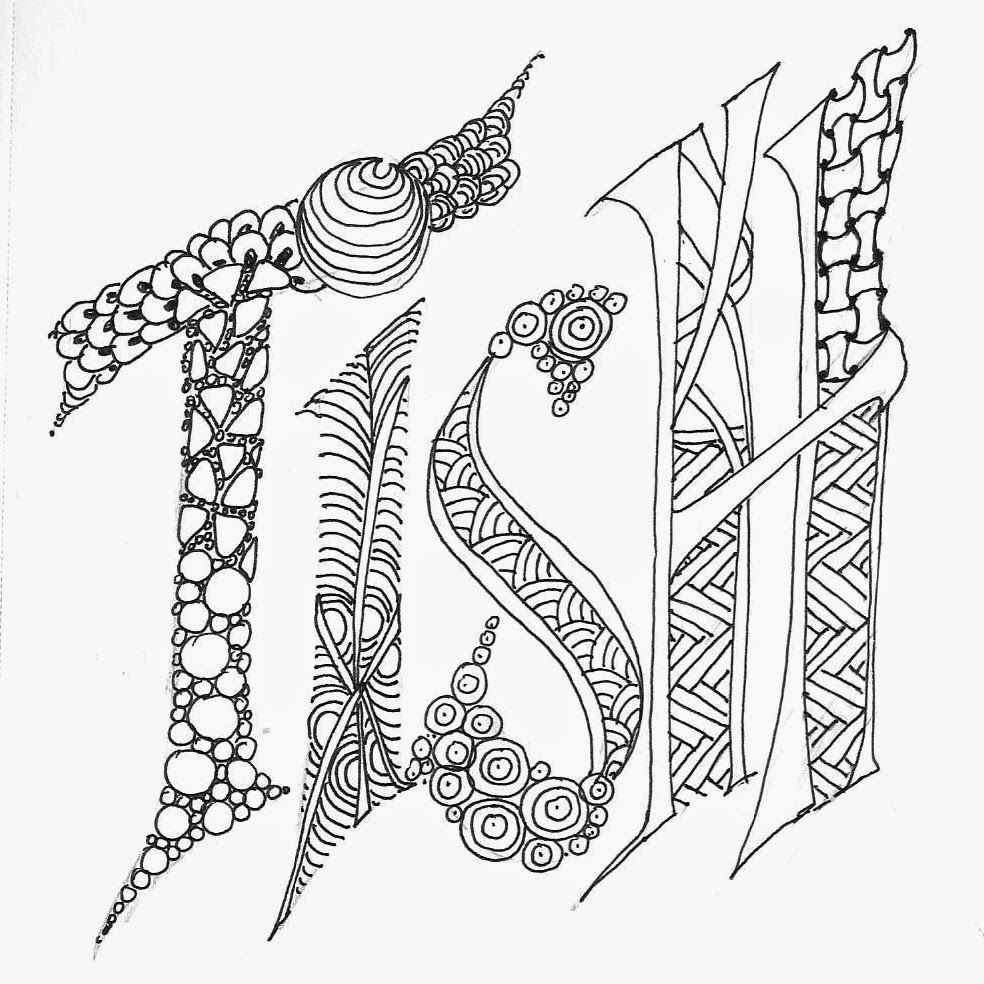 D LAUREN PRINCE

I'm really new to tangling but thought I'd play.  I used my initial signature, "dLP" as a string.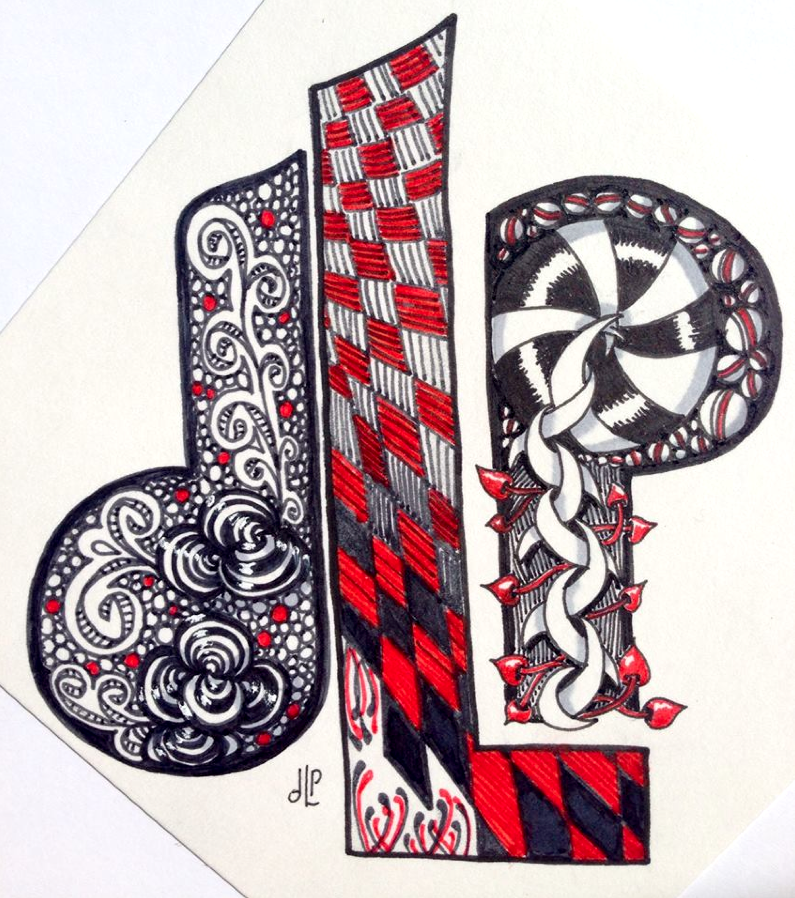 ELLEN GOZELING

With the e as string and filled with echoism, nipa, nzeppel, eye-wa and eke.
All related to my name Ellen.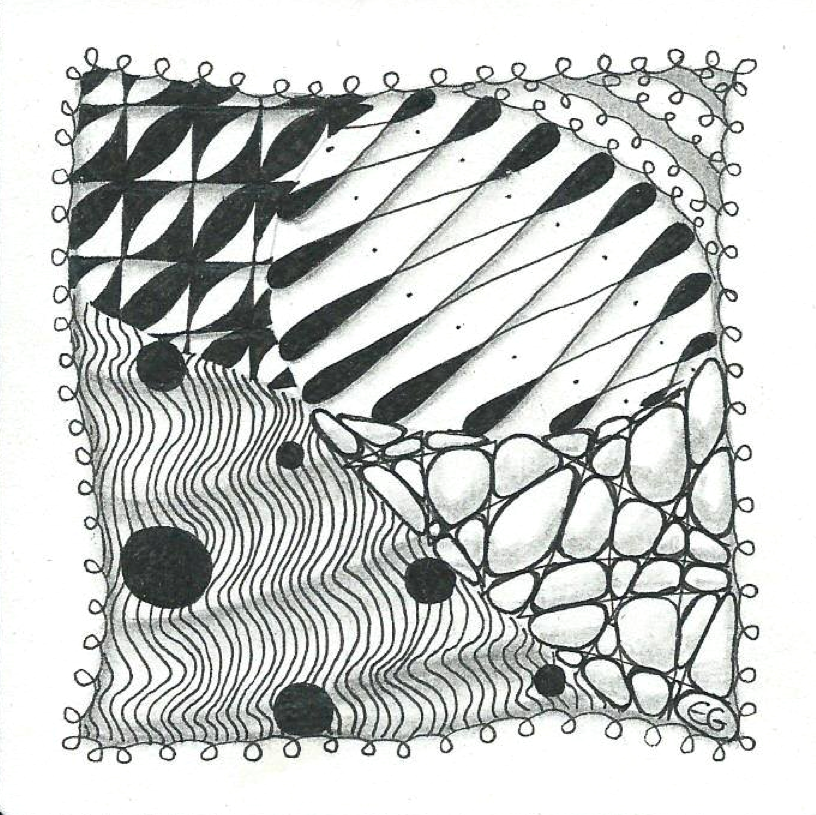 ELLEN WOLTERS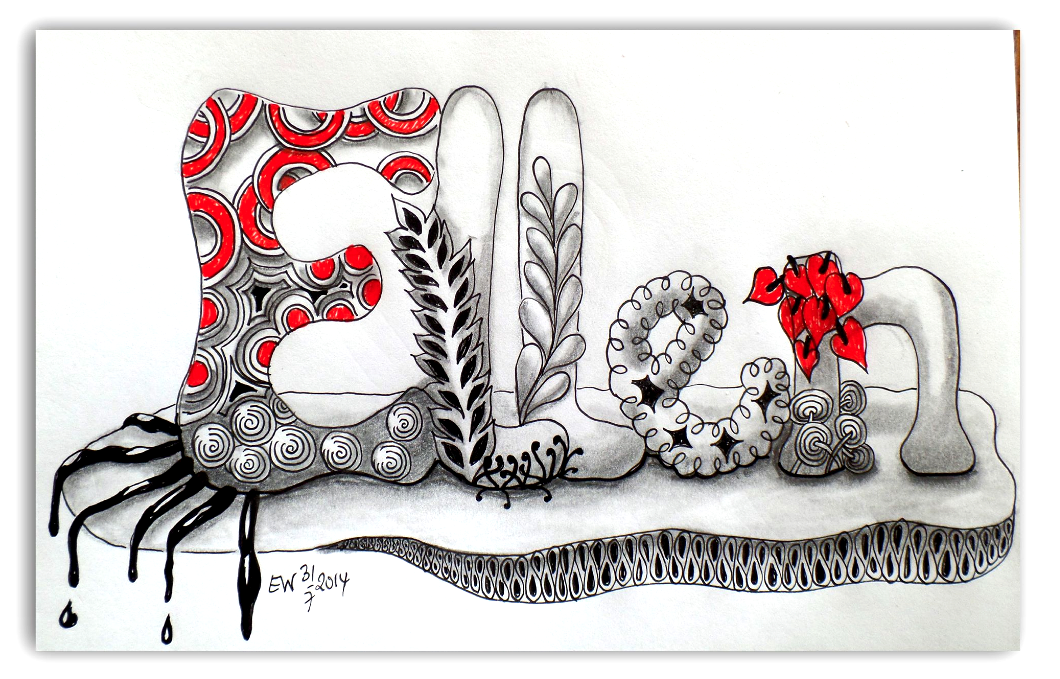 JEAN CHANEY

You can see the string on my blog: http://tanglestreet.blogspot.com/2014/08/zentangle-with-bijou-link-to-alpha.html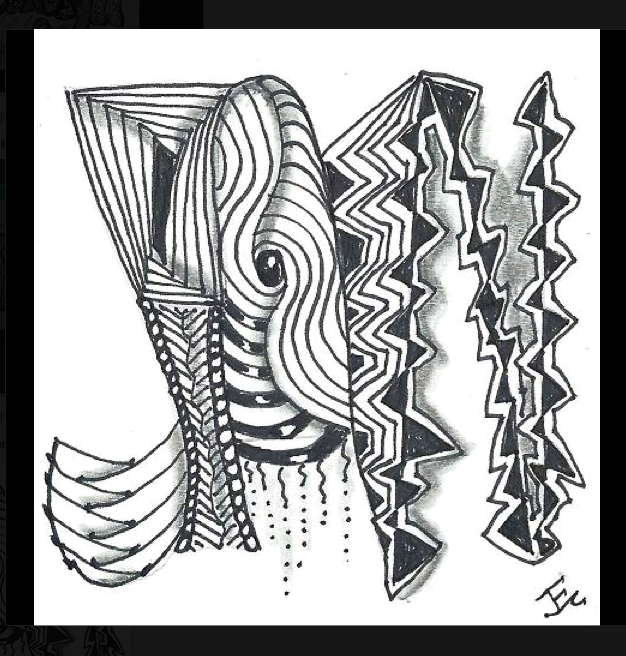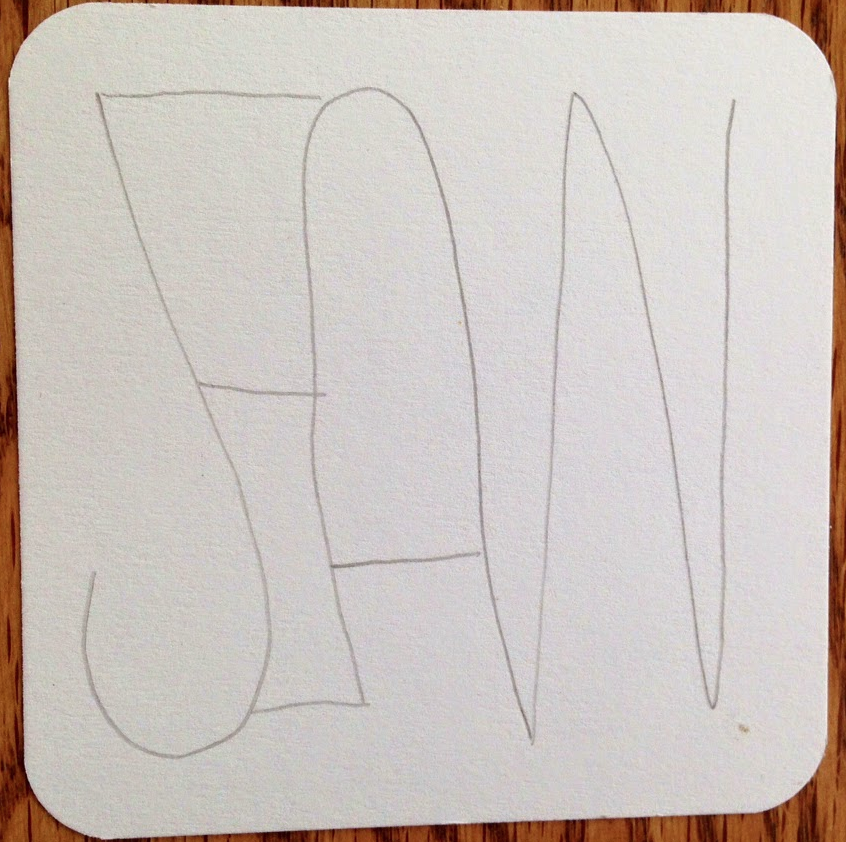 KIA RICHARDSON

I used the tangles pais, huggins, jalousie, bales, laced and mak-rah-mee.  It can also be found on my blog at http://kiasstuff.blogspot.ca/2014/08/alpha-tangle-for-beez-in-belfry-contest.html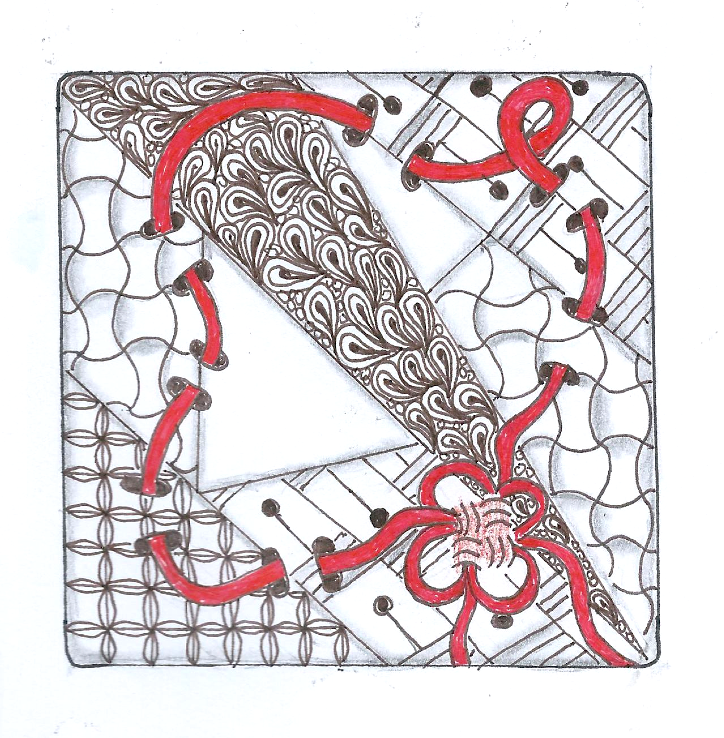 KRYS RUNSON LATTES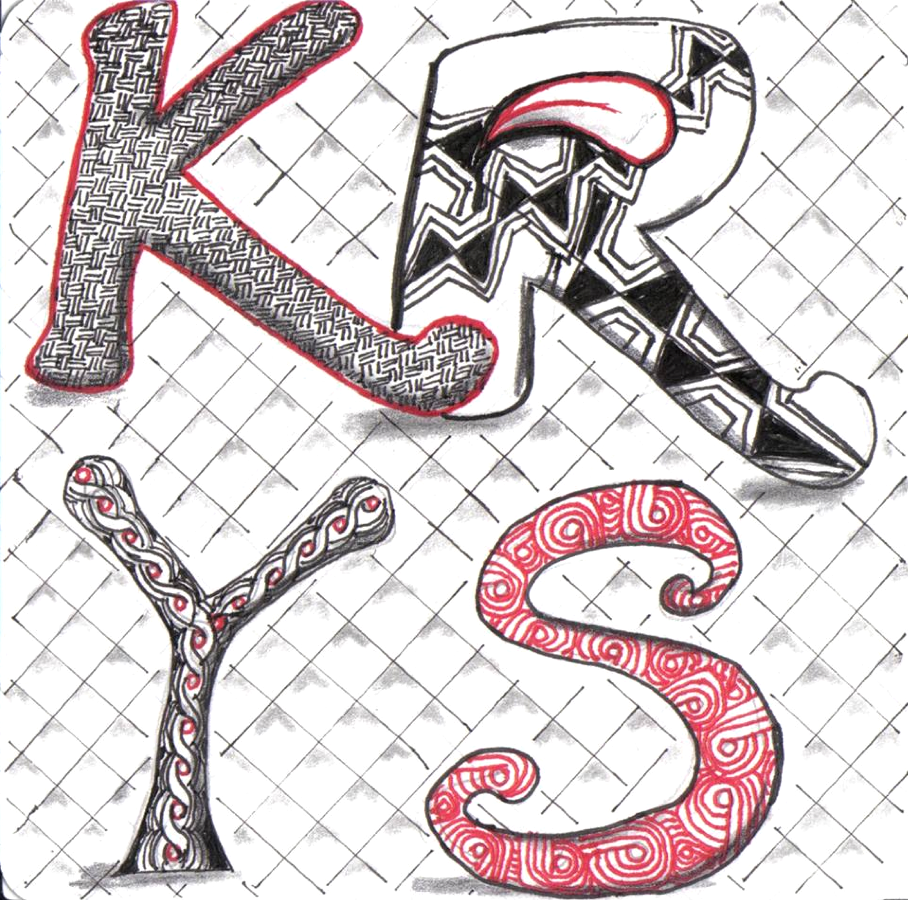 LAURA BANISTER CREWS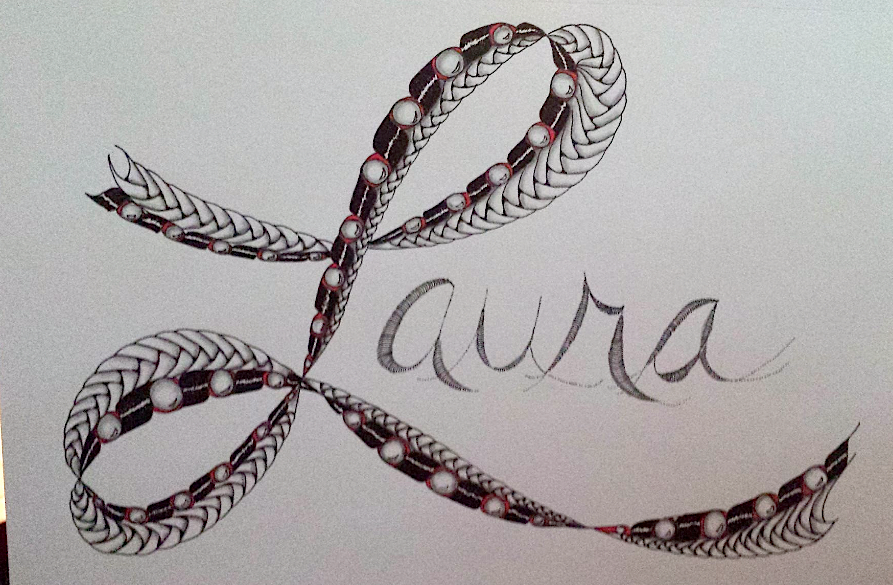 MARIA VENNEKENS

I used my first name in capitals for the string.
Tangles used: printemps, meer, purk, nzeppel, twing pepper, kathy's dilemma and echoism.