Why Zentangle is Done in Pen...
A little while back, my son Alex (age 14) took a plane trip to visit his grandparents in California. To entertain himself, he decided to do a Zentangle (I'm SO proud!). Since he did not have a Micron pen, but he DID have a pencil in his pocket (he ALWAYS has a pencil in his pocket - I know, I do his laundry) - he did the entire Zentangle in pencil.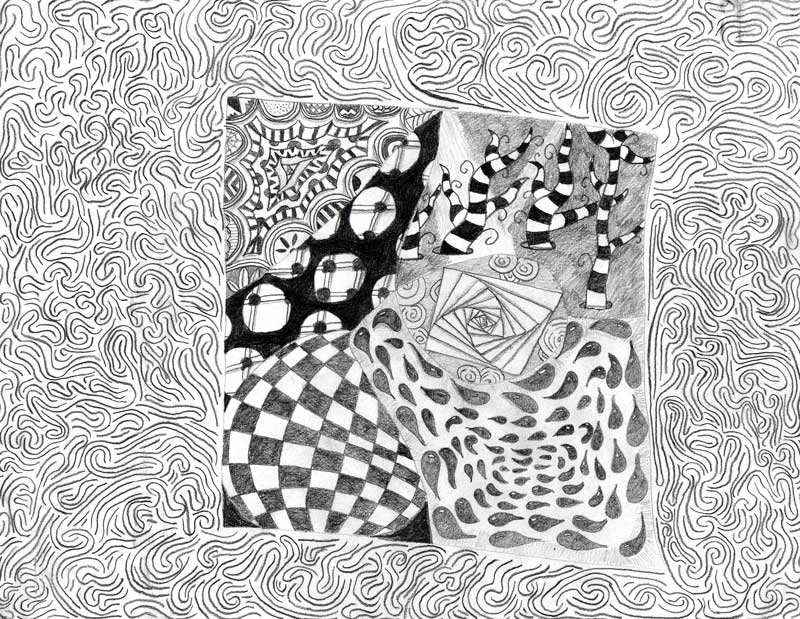 This is 8.5"x11".
Alex's Zentangle includes his own tangle "Eddies", the juicy drops swimming around on the right.
Ok - so you are waiting to find out WHY Zentangles are done in pen? Maybe this photo will explain it best... this is the side of Alex's hand when he finished this piece!