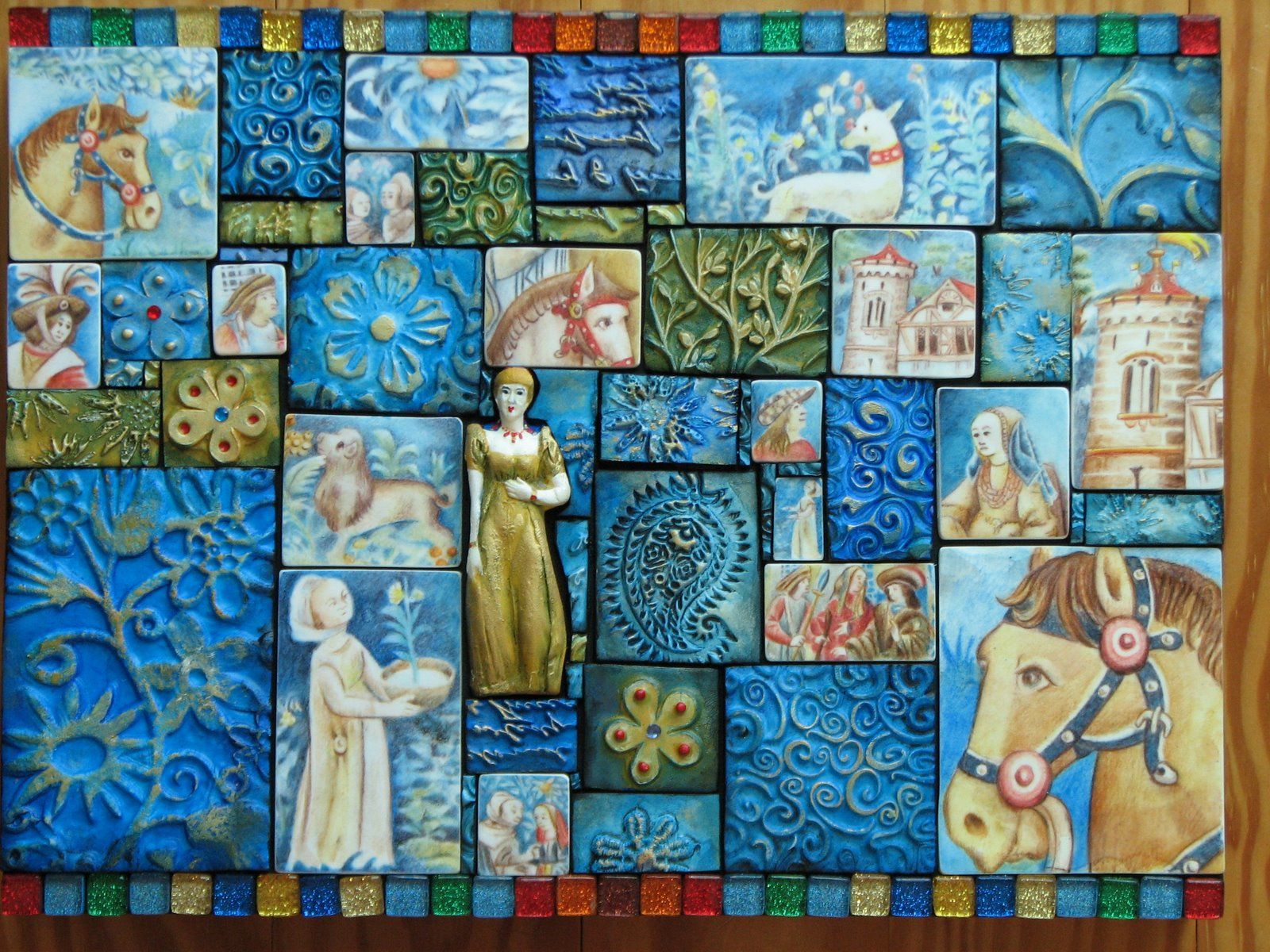 OK... Did I blink or something and miss the entire month of June!!? Yikes.
I ran off for 5 days to the Foxwoods Casino for a toy store retailer's conference. (It was AWESOME!) I told everyone "I'll deal with IT when I get back." Everything, yes, I'd take care of everything when I returned. When I returned I was deluged. And I took care of nothing. Then my baby got sick (high fever, ER, ear infections, antibiotic reaction, cry cry cry baby - cry mommy too). Somewhere in the midst of this chaos my son went off to camp. For the first time. For four weeks. With only one parent visitation day in the middle of July. I think he left yesterday. Yeh, OK, I miss him a ton.
But before all hell broke loose, I did do a piece of art I really am proud of. In my WCA-NH group we chose a tapestry at the Currier Museum of Art and we all did our own interpretations of it. This is mine. "Tapestry Mosaic" is all polymer clay, except for the glass bits on the edges. I also used colored pencils and watercolor for the tapestry drawings (on polymer clay).