The Buzz from The BeeHive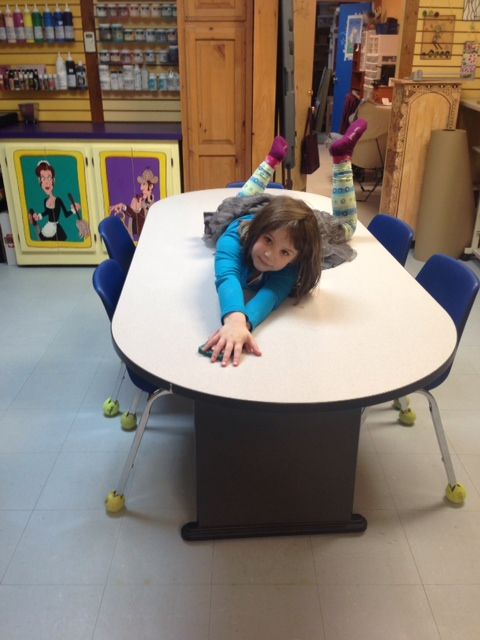 Last Friday was my second official "Open Studio Friday" at The BeeHive. I was so happy to have people actually return! I take that as a sign of encouragement.
I spent the entire week cleaning out the classroom and moving around furniture. I am AMAZED that I was able to make things fit and more than a few things "disappeared"... but the classroom is now organized and usable. Lilah washed down every surface, including the chairs and cabinets. She said she used that little blue sponge, but it looked like there was a lot more involved in the scrubbing process.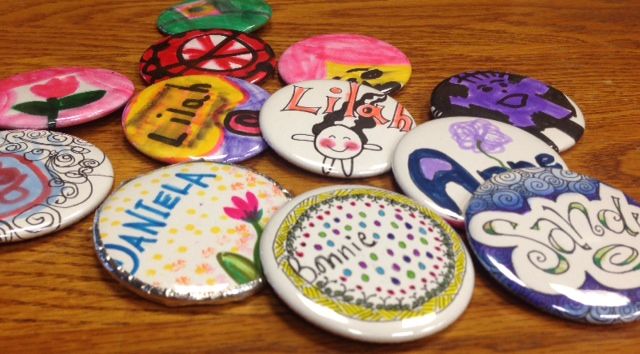 To help us all get to know each other, we need name tags. These pins will be kept on long ribbons so they can be reused each week - and I hope we will add many new names to the batch!

Anne Boedecker taught a class on "Vision Boards." Cutting and pasting is incredibly soothing - I hope to do this again soon. We focused on goals for the new year and I felt rather clueless when I started...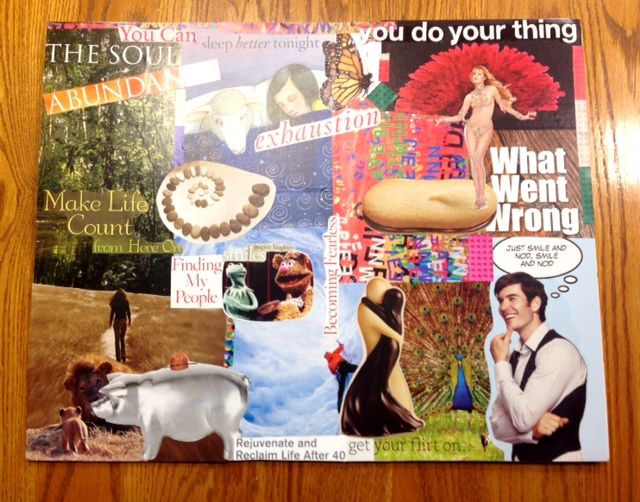 ... but as you rip out images and words, ideas form and change. One of my favorite parts was when I cut out the words "Finding My People" (making friends and finding my tribe are big goals for me). I was excited to find just the right phrase and looked around the big board for some people to stick it on.... I was getting a little desperate (how could I not have any friend-like images on here!?)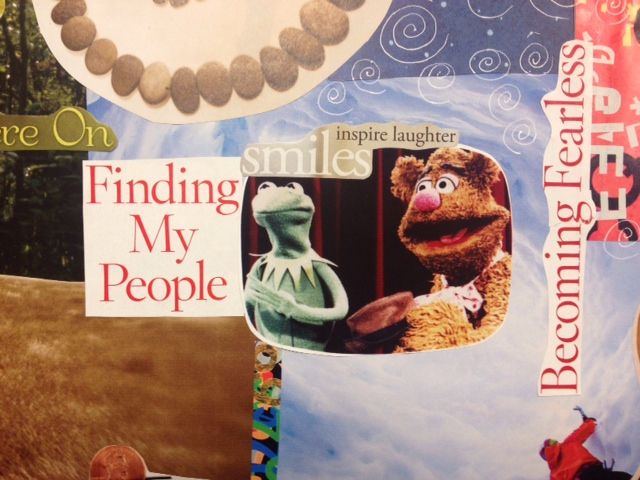 - but then I saw Kermit and Fozzy Bear and thought "YES! I want friends like THEM!" No, not stuffed! (If you know what I mean, then you probably qualify). :-)

A sense of humor, creativity, loyalty, respect, patience, forgiveness, being one-of-a-kind... and did I mention humor? All things are possible with laughter.

This Friday, we are going to do some informal "messin' around" with sprays, spritzers, stencils... stuff like that. We'll see what happens. Should be messy. Feel free to join us - bring paper to spray.

I also added a few new classes to the schedule - take a look at the studio website for the details.
I'll be teaching a Zentangle 101 class and Eraser Carving. (I take requests too...) and Anne is doing Love Jars and Painting with Paper.