Tangled Talent from Taiwan - Christy Lin
Recently I received the following email from Christy... this is the kind of message that really helps shake you out of a mini-pity-party! And as an added bonus (grin) she has created some truly beautiful pieces of tangled art! Be sure to look at all her other Calligraphy Doodle Art in her Etsy shop, Enjoy...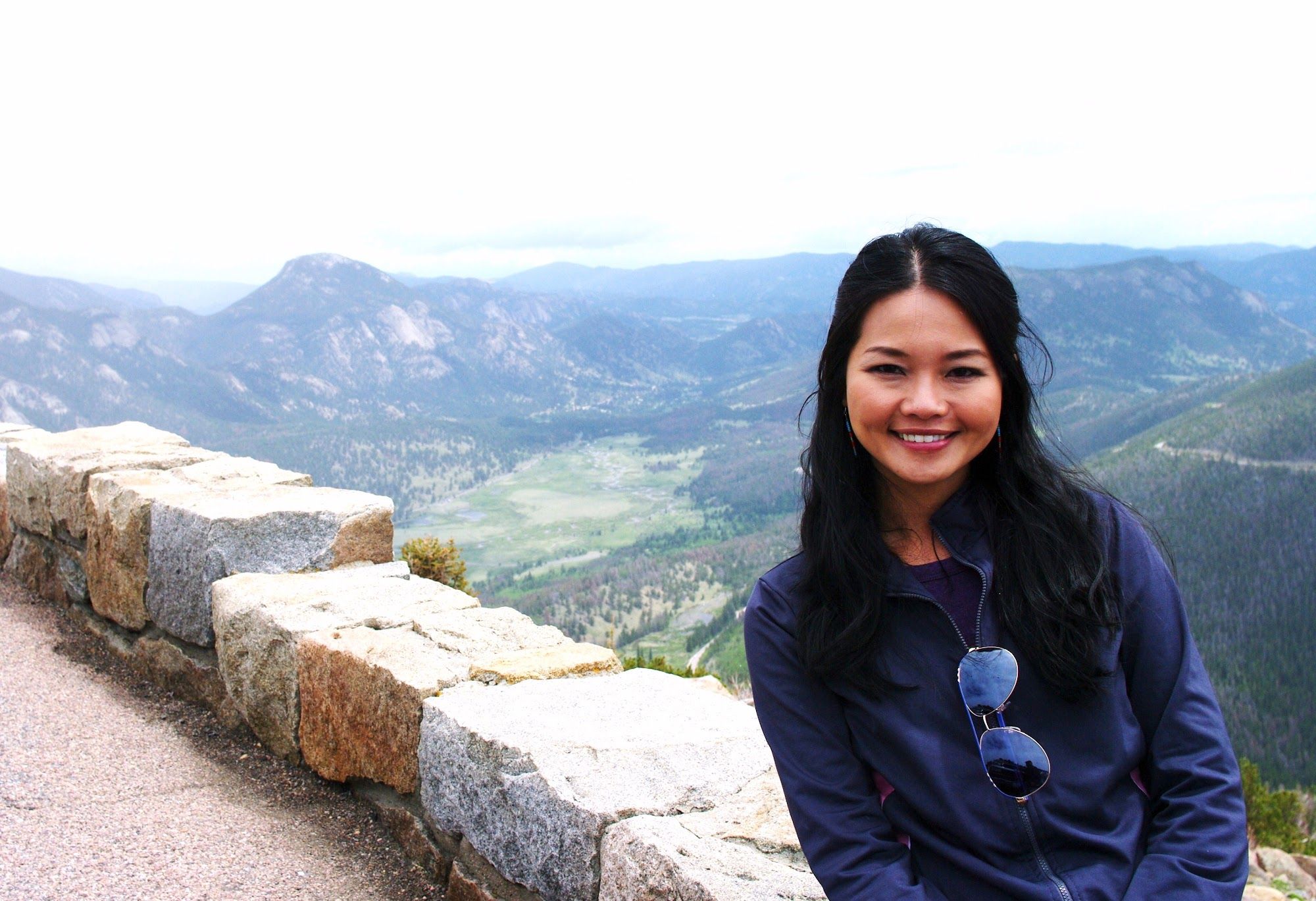 My name is Christy, I came from Taiwan four years ago as an art student and currently living in St. Louis, MO.
I want to thank  you for your great talent and generous to share them with the art lover, I am very much appreciated it and there have more that I like to share with you, that how much your work inspired me and even changed my life. This is exciting, and I think you would love to know about it : )

One day, I went to an art store and saw your book "Totally Tangled" was right on the book case, it catches my eyes and I couldn't put down the book for 20 mins, I got so exciting about this book because I always into details drawing, tangled patterns but didn't know there have a name "zentangle". I ended up brought this book home, and enjoy each pictures over and over again, one week later, I created a piece of artwork for then boyfriend (now my husband).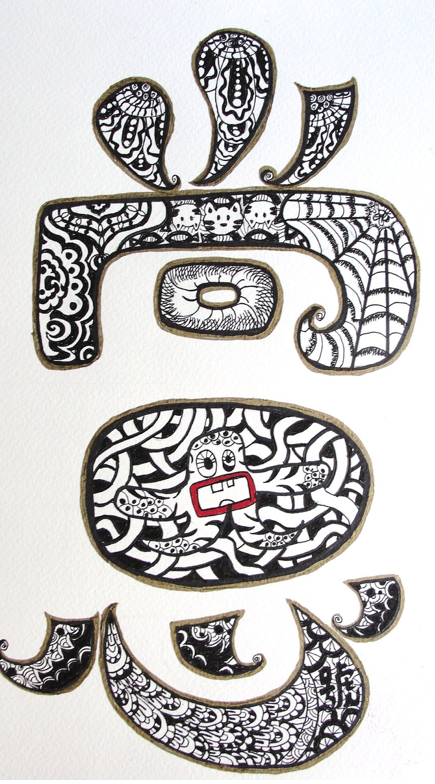 I translated his name Shawn into Chinese character 尚恩, and then designed his name with all the things that he loved (cat, ocean wave, boat...) it's my first pen and ink zentangle drawing, and it's hung on our wall ever since.

Since then people always ask about it and told me how much they love it, so I started to customize people's name as a gift, because I did a lot of work for people as a gift, so it's also developed my skills and getting better each time, one day there have a local juries art show, I applied for it, and it became my first art show,  my journey started from there because all the link from the art show  is started to unfold in front of me, I start to custom art for local gallery, have my calligraphy handmade paper items in the gift shop, and also have my Etsy shop, everything began at the moment I picked up your book.
I  wanted to write this mail a while ago, but I think prefer to write after I have more artwork, I want to say thank you so much for your inspiration! I hope you would like it : ) Your name in Mandarin character would be 珊蒂

Thank you
ChristyI asked Christy if she could send me some more images to share with you on this blog and the explanations of the characters...Valentines is on the way, so I choose two of my work ideal for couple and as a wedding gift.The first love artwork is meaning "LOVE" in Chinese character 愛I drew a peacock carrying a flower in the bottom, the flower growing out with many heart shaped flowers to represent love is growing strong.

The second artwork is a wedding customized artwork, I translated the bride and groom's name to Chinese character.  Kelly (Above) 凱莉, Amit (bottom) 俄明  I have a butterfly fly on the left corner to represent the bride and the bird open the arm on the right corner to represent groom welcome Kelly into his life, their names surrounding by beautiful flowers to meaning in full bloom happy marriage.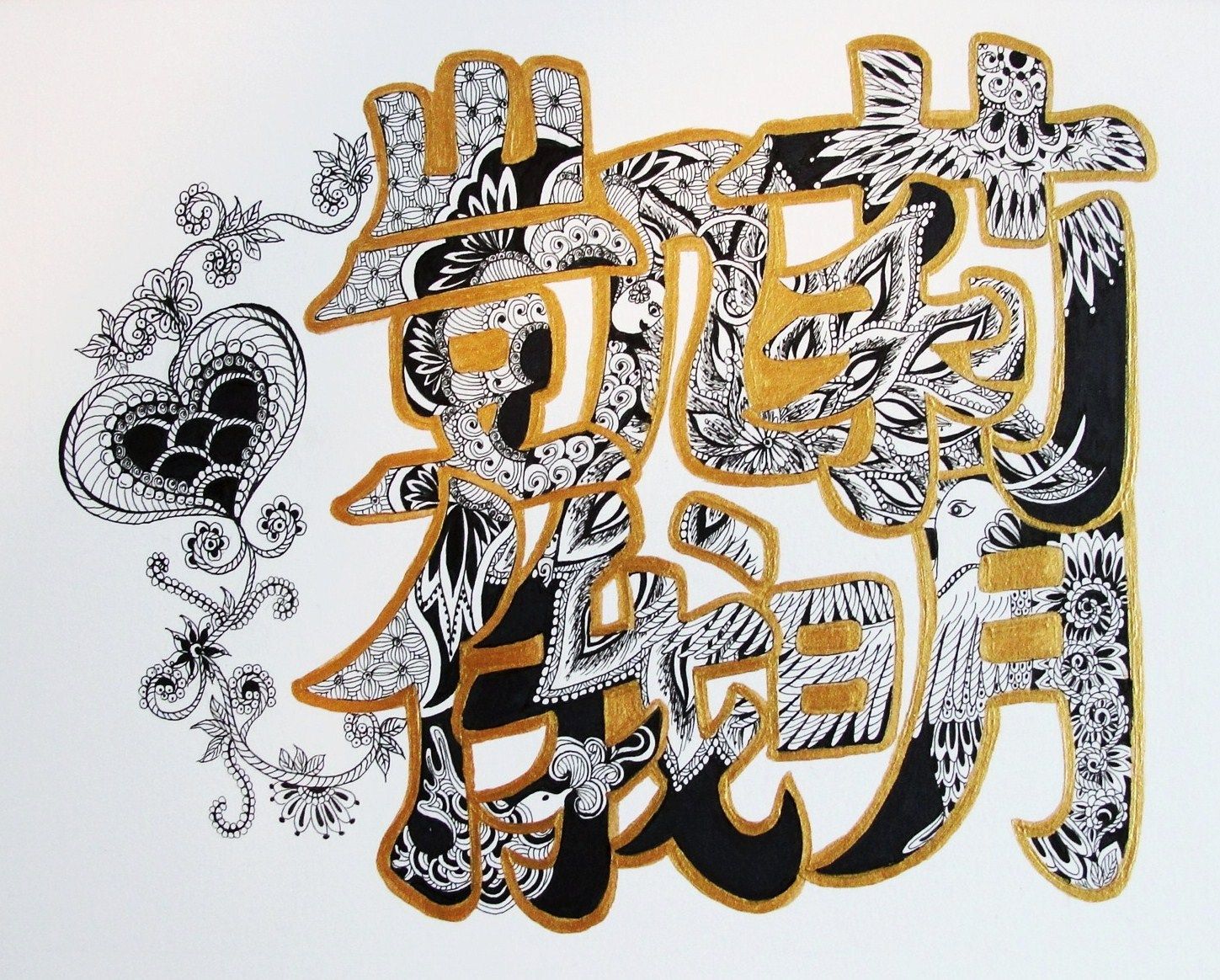 Thank you very much again Sandy, it's being a pleasure to share my word and art with you.

Sincerely Christy
Calligraphy Art and Design
(Note:  I apologize about any strange formatting you may see! I know I shouldn't "cut & paste" into Blogger, but I like to capture the exact words and the Mandarin characters, etc. that are used in the emails.)