In July, I got this email:
Fox Chapel has a new stock of your "Yoga..." book, and mine have arrived. Just wanted to share what I did re page 31 of the book. Still having trouble getting out of the box and page 32 is sending me into YIKES territory. Thankfully I'm not (yet) teaching that.
Anyway, thanks for letting me share. Ooops! I got so carried away I forgot to light the sabbath candles. Sorry I didn't have more chance to chat with you at CZT#6, maybe another time.
-Anita Roby-Lavery

(Anita is a CZT and teaches Zentangle® in Western Pennsylvania. You can contact her at anita.robylavery@netzero.net)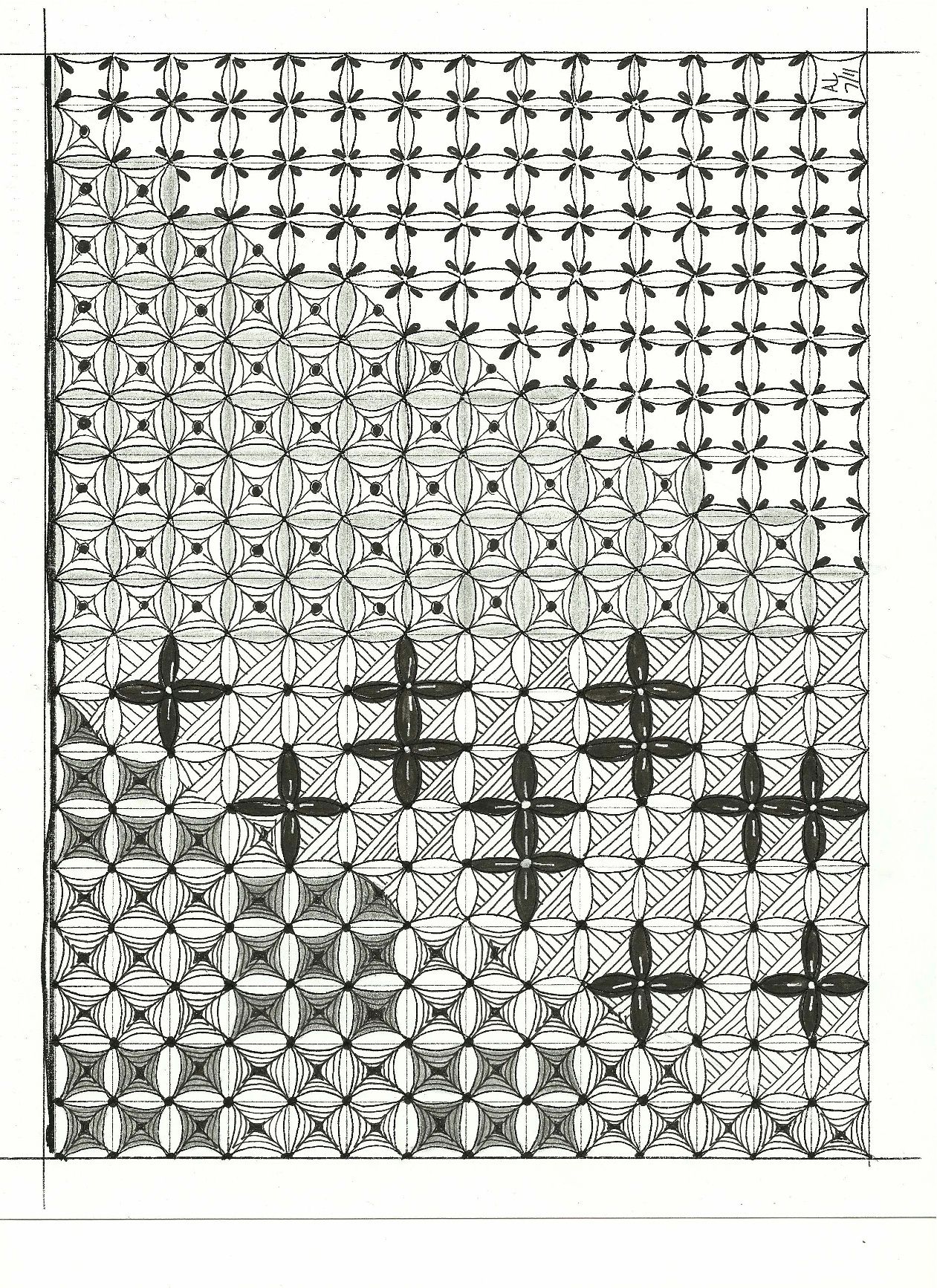 You may be wondering what exactly was on page 31? WHAT!? You don't have a copy of Yoga for Your Brain? Oh, fine, I'll tell you... wait, I have to go look... (just kidding). Page 31 shows how to draw Bales and a super-twisty version called Quip, but it also offers an "Exercise." "Fill an entire page with variations on Bales." Anita came up with some wonderful variations! Bales is one of my favorite tangles simply because it is SO versatile.

Page 32, which terrifies Anita, is a bigger challenge. This one combines different tangles to create crazy new variations. It's a TANGLE MASH-UP!!

Has anyone tried that? I'd love to see what monster tangles you have created. Or, for the more timid ;-D I'd love to see your Bales varieties. Post your art on your blog and put a link in the comments below. If you don't have a blog or flickr site, you can email me a jpeg (beezink at tds.net) and I'll post it for you.