NH CZT Gatherings at The BeeHive
We've had a few of the CZT (Certified Zentangle® Teacher) gatherings at The BeeHive and they keep getting bigger and better!
Everyone works on their own projects (or just chats and relaxes), but Bette Abdu brought a project to share.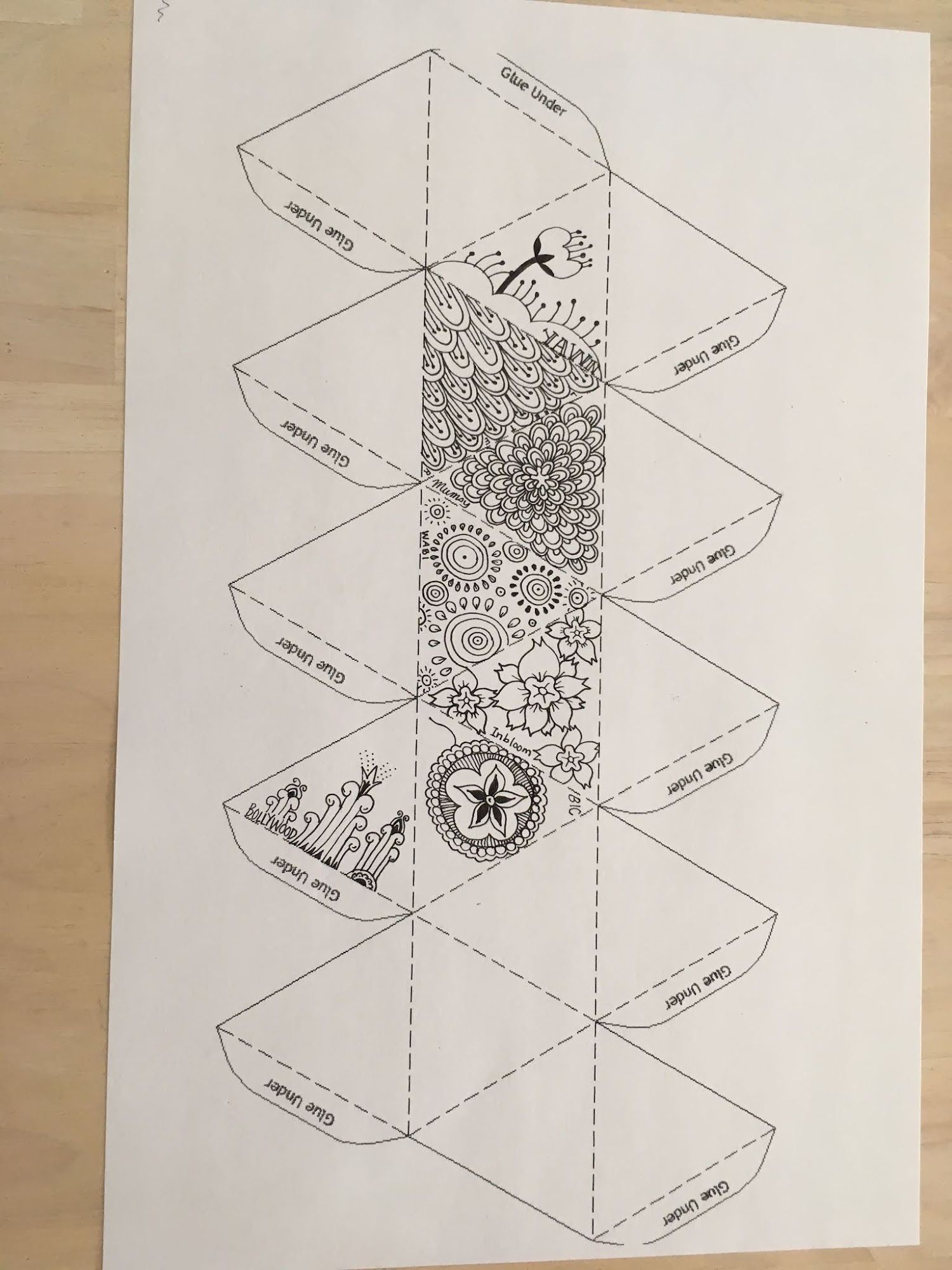 Once it is cut out, the shape folds into a 20-sided, jumbo-sized, tangled die!

I started filling my shape in with organic tangles that I might use for the wall mural around the trees on the studio's walls. I didn't finish during the meet-up, I work slowly and talk too much!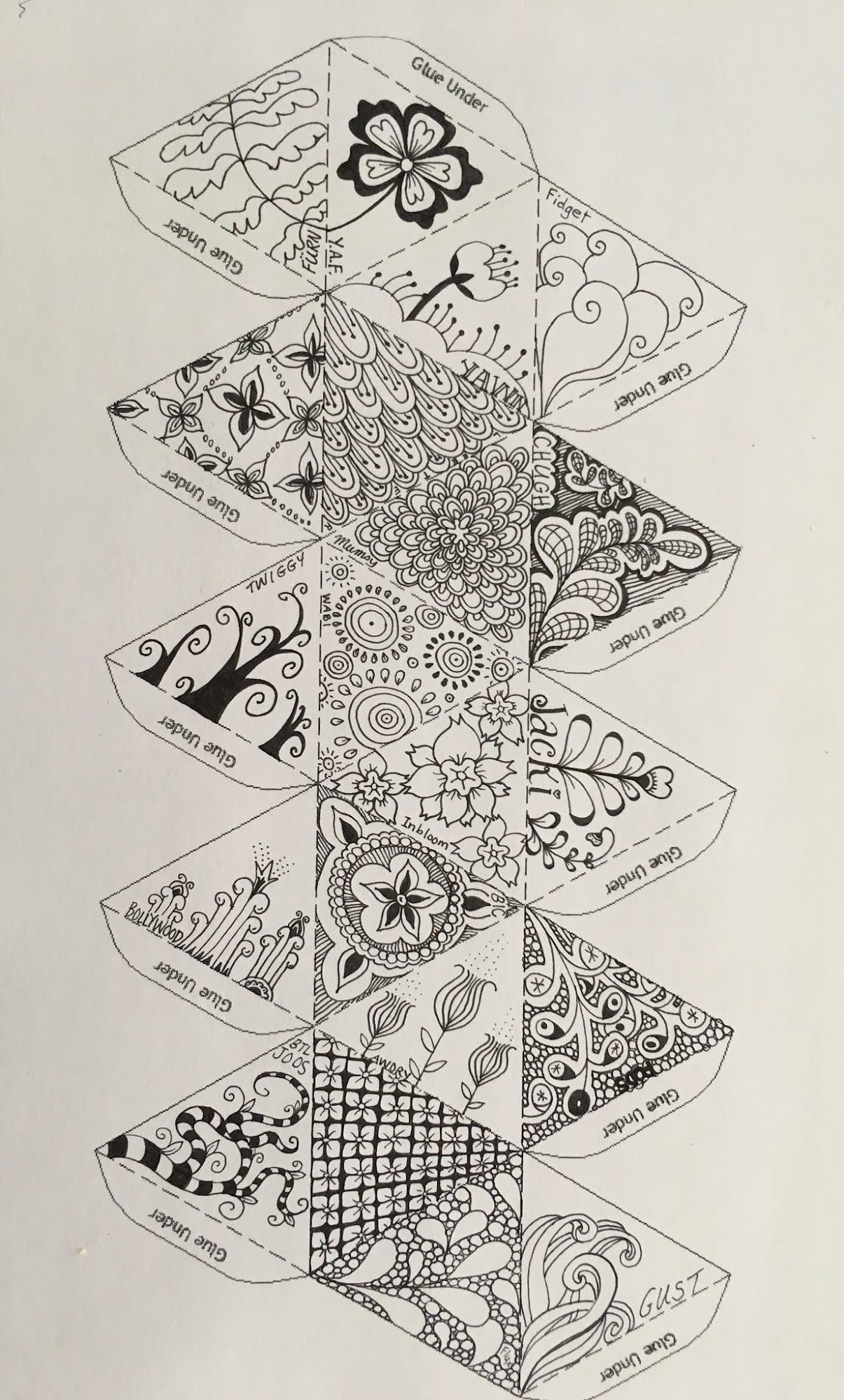 I've been working a little bit each time I am at the studio, and then I started adding shading...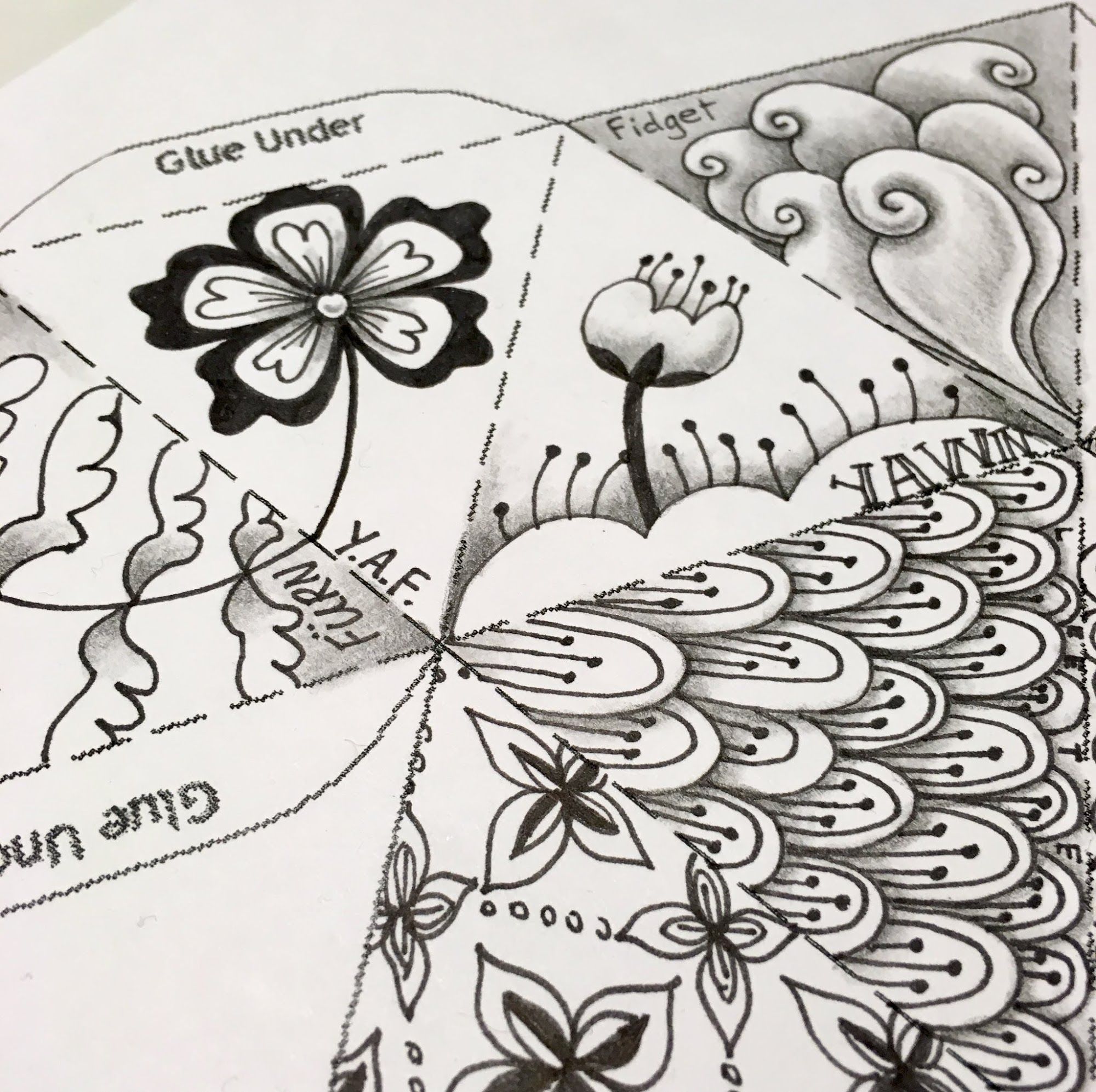 I am really enjoying easing back into the Zentangle world! Meeting new friends too.
If you are a CZT in the New England area - or a visiting CZT - let me know and I'll give you more details about the next gatherings (there's one this Saturday, and two in July) - we'd love to see you!
The BeeHive!






If you'd like to see more pics of The BeeHive, take a look at the BeeHive's website.