We took an older style train to the South Rim of the Grand Canyon. It took about 2.5 hours to go 65 miles.
I can't remember if I had mentioned that this trip was my mom's idea as a way to celebrate her 75th birthday. This photo is a nice momento to sum it up.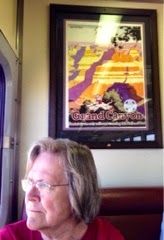 The train ride went pretty quickly since there was a lot to look at out the window and we had entertainment inside as well.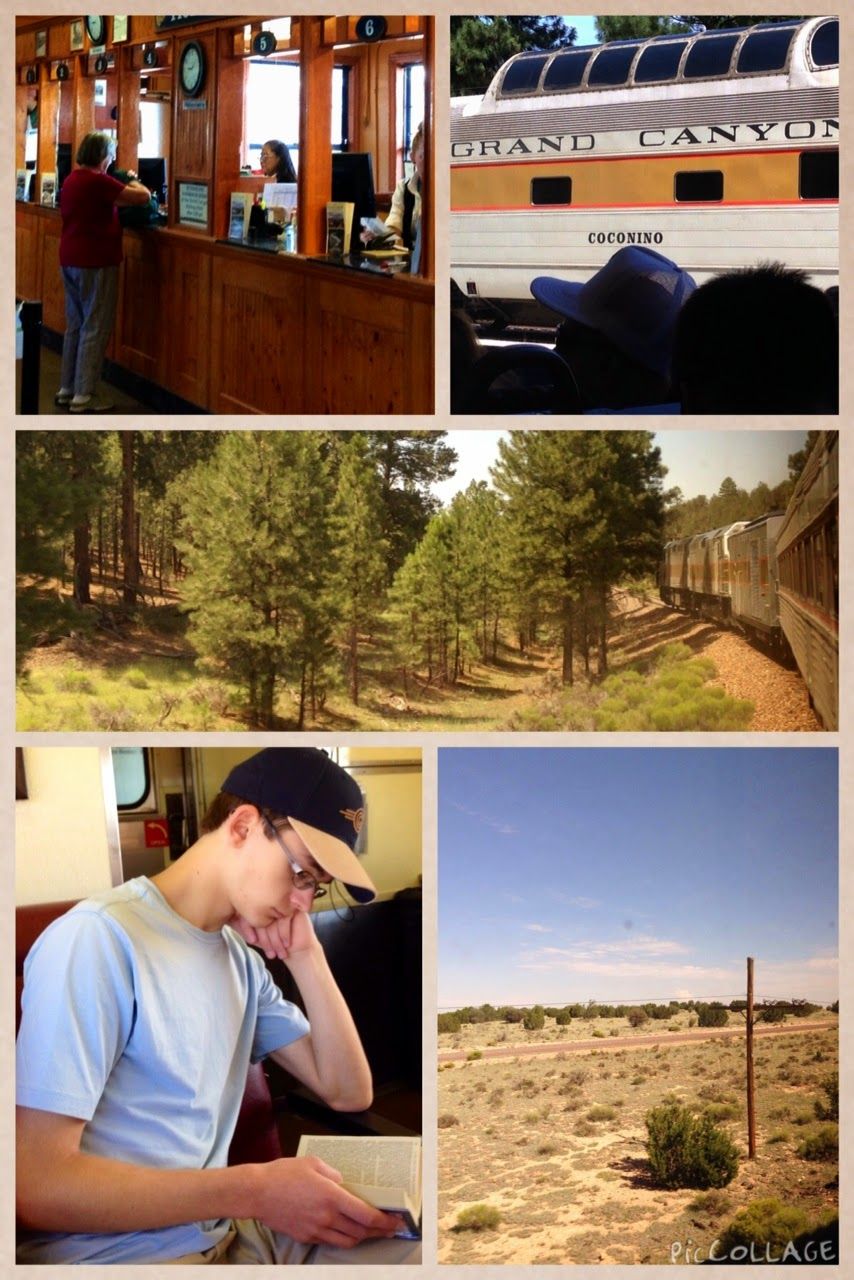 Clarence Clearwater performed for us - all different kinds of music from many parts of the world. I have to look up his website when I get home. He said he has an interesting interview on NPR too. I sketched him while he sang, and recorded one of his jokes, and then got him to autograph my drawing!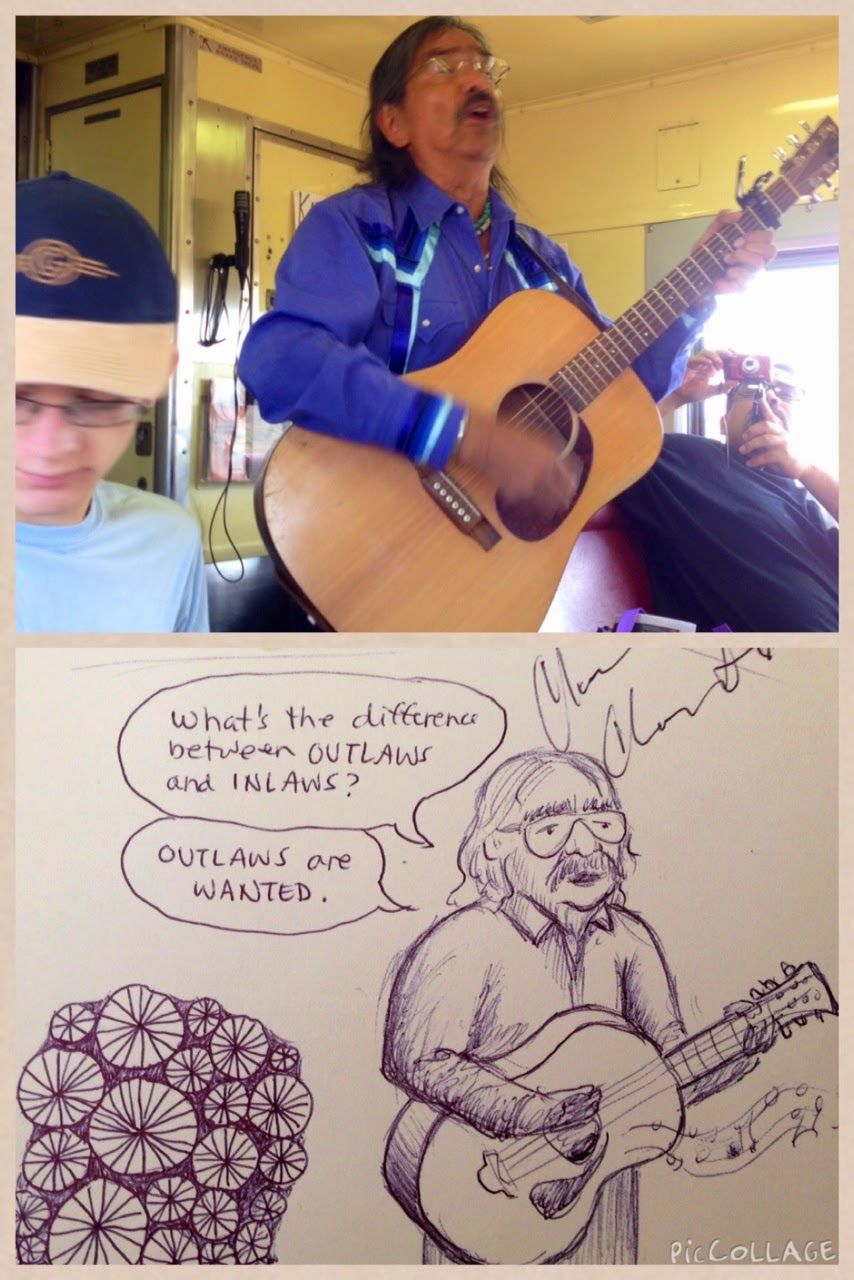 Our train tour guide told us the story behind the short telegraph/phone poles we see everywhere. They were sized to be reached for repair work, by a cowboy standing on his horse.
I loved the mental image, and was inspired to draw this cartoon...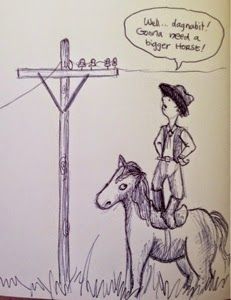 Sorry. I can't draw horses!?
So - the Grand Canyon - whoa!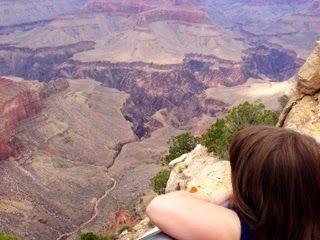 It looked so unreal. No, I mean it, unreal. Like a painted backdrop. It all changed dramatically as the light and clouds moved. I felt so dizzy whenever I ventured near the edges. And I felt sick when Lilah hung on the railings. I liked looking out at the far distance.
We had a tour around a section of the rim and learned lots of interesting things. We were taught to scratch and sniff the Ponderosa pines. Mmmm... Vanilla!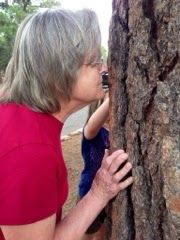 We looked out for deer and Saguaro cactus and fast little blue jay-type birds.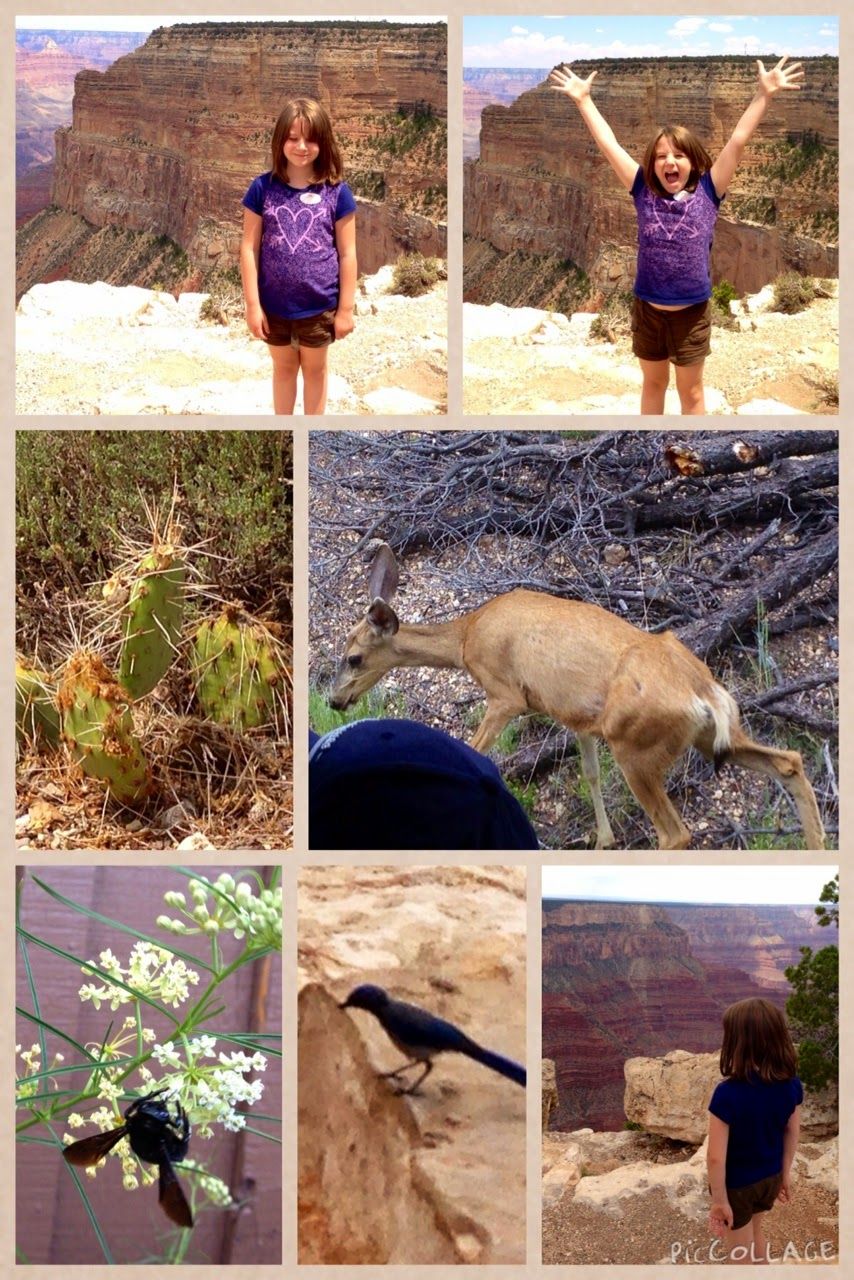 We learned a bit about the mules that carry everything to the bottom of the canyon. Female horse combined with male donkey. (I think that was what he said).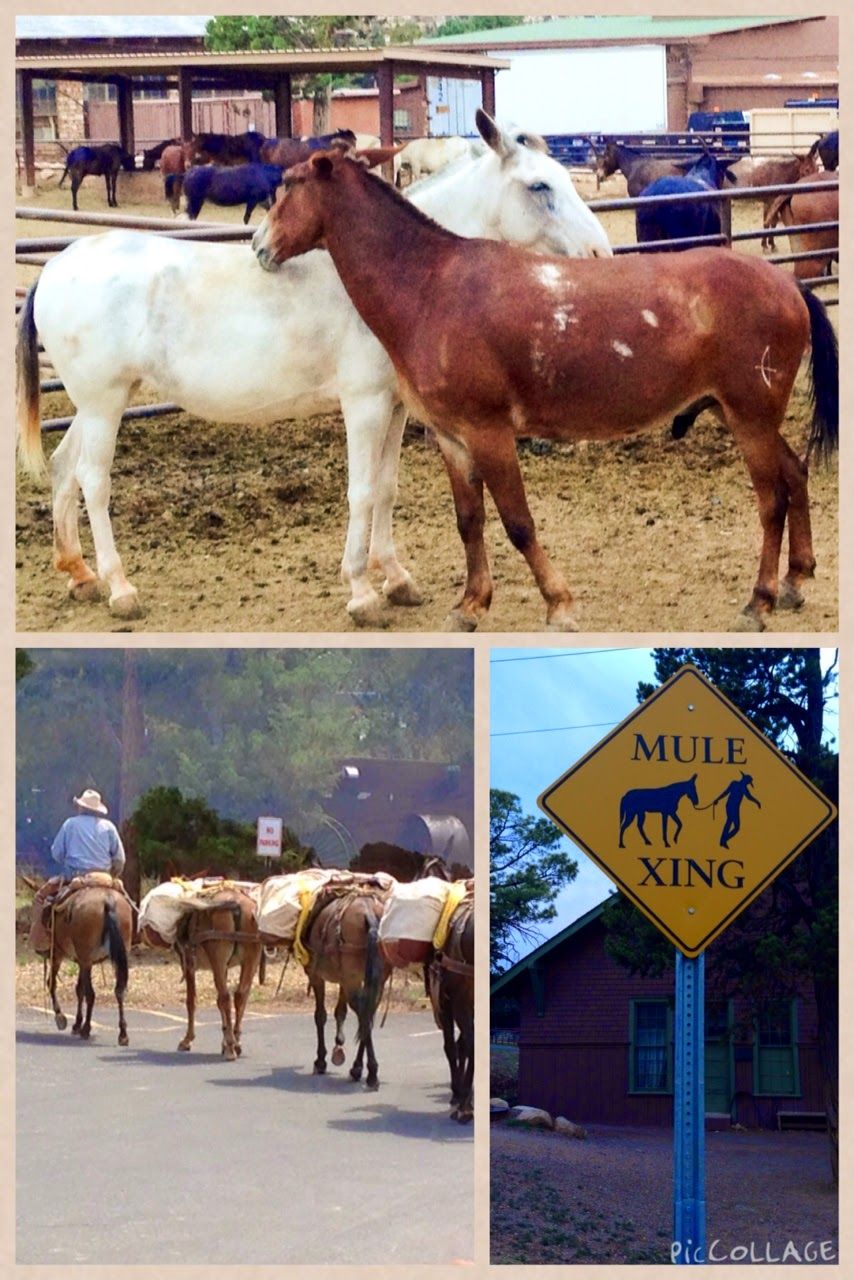 The brown mule, above, has a bow and arrow tattoo on its bum!
Later in the evening, Mom, Lilah and I headed out to explore the Rim Trail and the Village. The best-est part was outside  Hopi House, with Lilah happily playing in the dirt, as we listened to Carlos Nakai perform on many different kinds of flutes. The haunting music floated over the canyon, and the sun sank slowly.