My Zentangle Alphabet Book!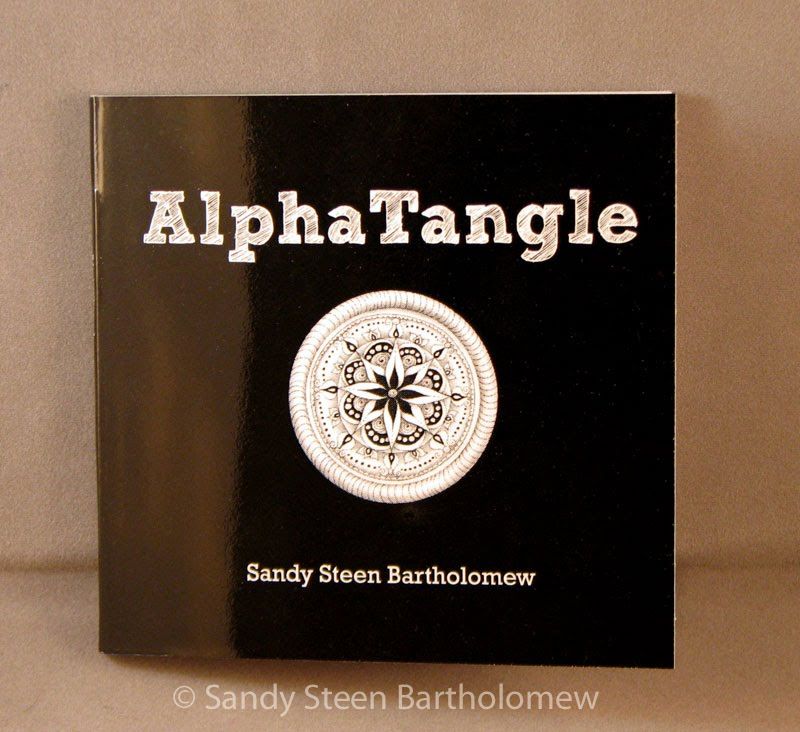 From my Etsy site:
"AlphaTangle - A Truly Tangled Alphabet" is an adorably teeny (4" square) book of alphabet letters created from Zentangle patterns. All the official Zentangle tangle/patterns have names and I have created each letter from the patterns starting with those same letters. The original art was drawn with a Micron pen and shaded with pencil. I designed and laid out the book and it was printed by Brayshaws, a local printing company. I hope it provides inspiration for fellow Zentanglers.  I am happy to sign your copy!Note: the books are available at wholesale for brick and mortar shops and CZTs. Please email for info.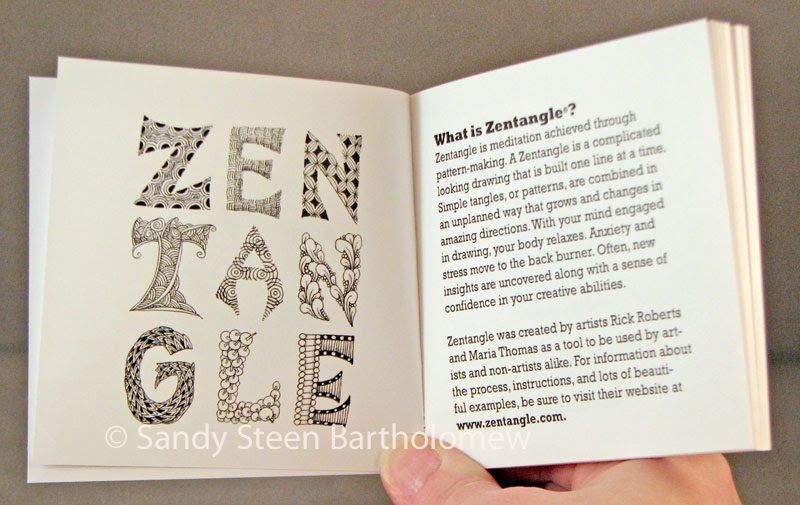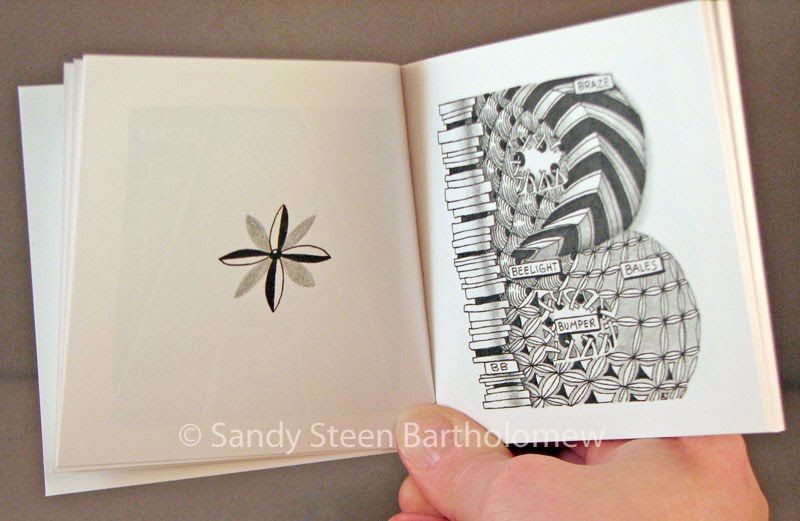 It is finally done! I actually completed all the alphabet letters by the end of the summer. But it took me longer to do all the scanning, clean-up, layout and printing stuff. But, the important thing is, I DID do it. Yeah! I get a very weird feeling of satisfaction at holding a little stack of these books and thinking "Mine!" But now, the really hard part... I need to get them out of my hands and into Zentangle, and potential-Zentangle, enthusiasts' hands.  If you would like a copy (or two - they're small!), the books cost $9.99 plus $1.50 for s/h. You can buy one from my etsy store (Bumblebat) or you can send a check to Beez Ink Studio, PO Box 359, Warner, NH 03278 and I will send it right out! I also have some copies of  Cloth Paper Scissors with the Zentangle Journalling article ($7.99) and the Studios Magazine with my tangled studios (also $7.99).