A few years before I got pregnant with my daughter - ah, now I see what happened - well, anyway - before I got pregnant, I found a little retreat on Blaisdell Lake in Bradford/Sutton. It was only about 15 minutes from my real life and I thought it would be perfect as a place to escape to and make some art. I did escape and I made some art. I also sat on the dock and splashed my feet in the water, kayaked and watched the loons. I even got to stay overnight a bunch of times (and actually SLEEP through the night. It's so quiet there at night.
Once I let my son, Alex, stay overnight too. We stayed up really late transcribing the words to an epic poem/rhyme about history that he had set to the tune of the Blackbirds-baked-in-a-pie rhyme. But usually I was there alone. Ahh. Sometimes Ken and Alex would come out on the weekend to splash around or take the boats out. But once Lilah was born, we no longer seemed to have time to go to the cottage. I couldn't stay away overnight much anymore, and since there is a road in front of the cottage, it wasn't really safe for a little person.

So, I've come to the realization that it is no longer my retreat. It needs a new master/mistress and I must sell it soon. I have fantasized about picking up the cottage and moving it somewhere for storage. But everyone thinks I am making a joke. sigh. If you are interested in knowing more about the retreat, please look at the website: http://www.honeycombhideaway.com/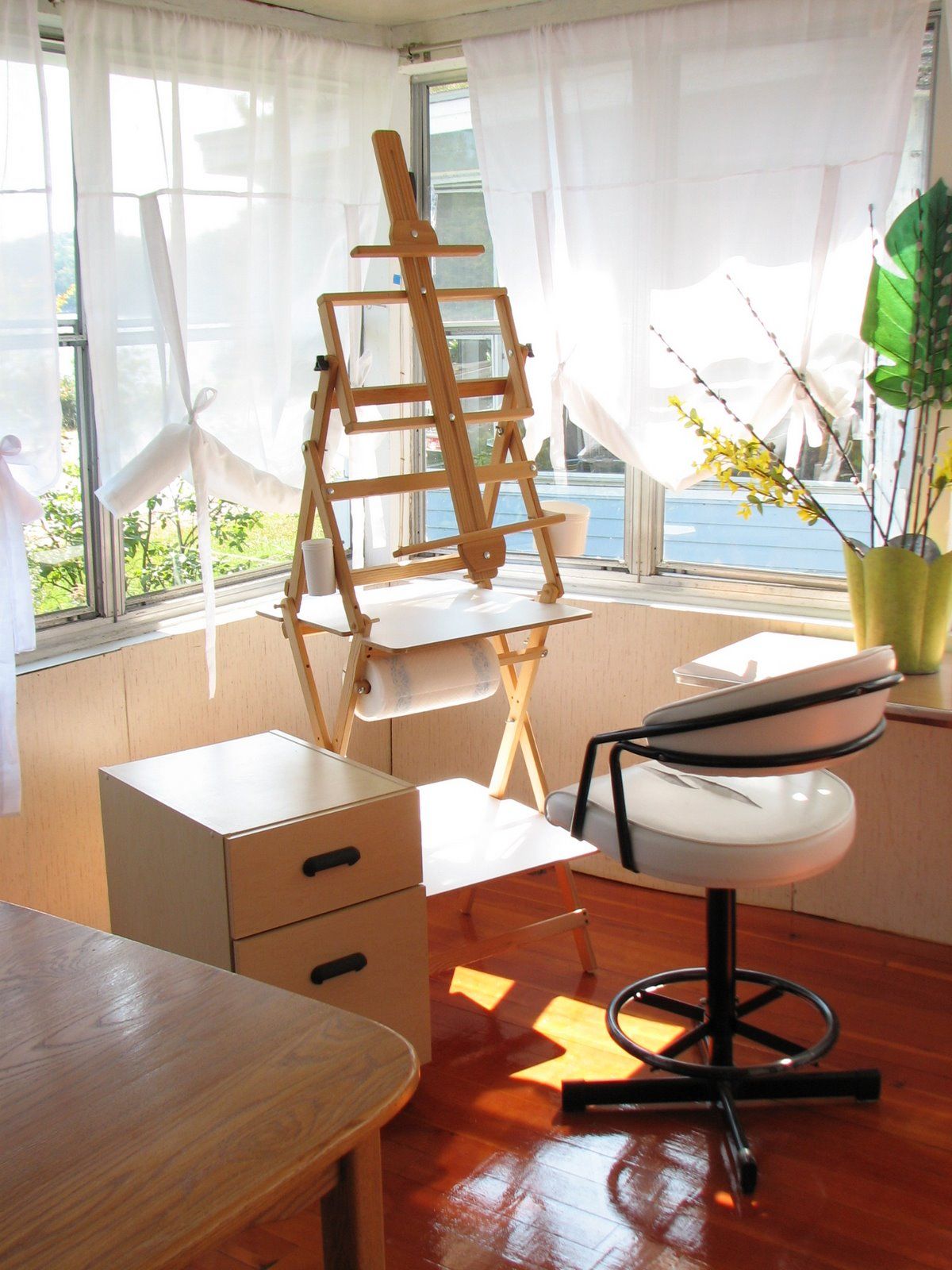 I have put lots of photos and videos on the site so you can tour it virtually. There is a link to the realtor on the main page and she can answer all your practical questions and give you a real tour if you like. The cottage itself is like a treehouse with a huge sunny porch, and there is a very large detached garage-barn that makes a great studio space for scultpure or a boat. It also has a lovely view of the lake from the porch, the bedrooms and from the garage! And don't let the composting toilet scare you off! We had put it in to be enviromentally correct and also so that if we came to iceskate in the winter, we could still go pee! The water gets turned off in the fall so the pipes don't freeze. So, YES, there is water, and there is a septic tank. We are considering having a standard toilet put back in.

(At one point, this lake was an enclave for personalities from the vaudeville circuit. There was a very interesting article about it in the Kearsarge Magazine.)

We put a lot of work into this cottage - turning it from a shack into a cozy place to hang out. We sanded the porch floor, scrubbed all the creosote (yuck) off the walls, built a bathroom, new rugs, curtains, furniture, stove and fridge, pipes, electric stuff. It's pretty nice. I try not to go and visit it, because I miss it so much. But someday, the time will be right for me to have a retreat again. Oh, and we are selling it furnished (except for a couple of things I still need to take out of there). There are beds and chairs, table, sofa, curtains, plates... you can buy it and come right over for a vacation! We might even let you have one of the kayaks!

So let's see the magic of the internet at work. I really need to sell this cottage. It really wants to be occupied. If you, or any of your friends need a place to escape to (especially if you live in the city!! Or if you don't even know what a LOON is!!) please check out the website and forward this post or the web link to anyone you know. Thanks thanks thanks!