Perhaps "addictive" is less intimidating a word? Now that I have internet back again, I need to catch up the blog posts...
First - I had a wonderful visit from Carolyn Boatman and her husband, Ian. Carolyn, who lives in Bermuda, was "infected" with Zentangle by her daughter, who lives in England. (Sounds like the beginning of a logic problem!) She emailed me to ask if they could visit my studio while vacationing in New Hampshire. Of course! I just had to figure out how to keep my daughter out of the way for a few hours... well, that failed completely. She must have some crazy radar that pulls her in... "Oooo guests in MY studio!" Carolyn had mentioned she had some questions she wanted to ask me about Zentangle. I have no idea what they were... Carolyn, if you remember, go ahead and post them in the comments! But I can rest easy knowing that both Carolyn AND Ian have a complete understanding of the intricacies of drawing proper Lilah Beans. And Lilah Beans with five o'clock shadows...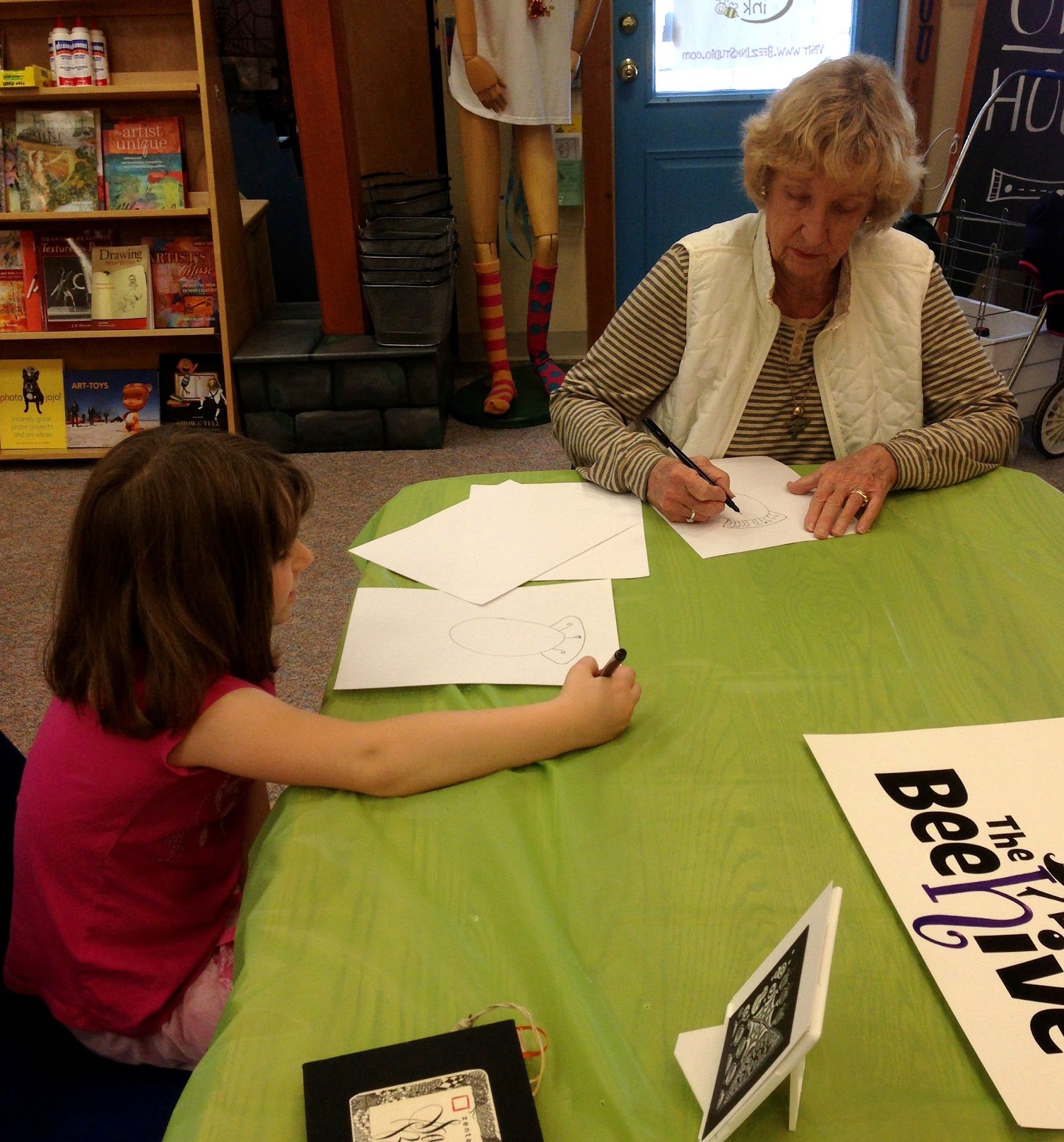 I'm seriously going to get my kids Certified... I'm just afraid Lilah would take over the conference...

Second - this weekend was the 2nd Annual CZT Retreat in Tilton, NH. Ten completely addicted CZTs in one room. This retreat was hosted by Bette Abdu and she did a bang up job pulling it all together.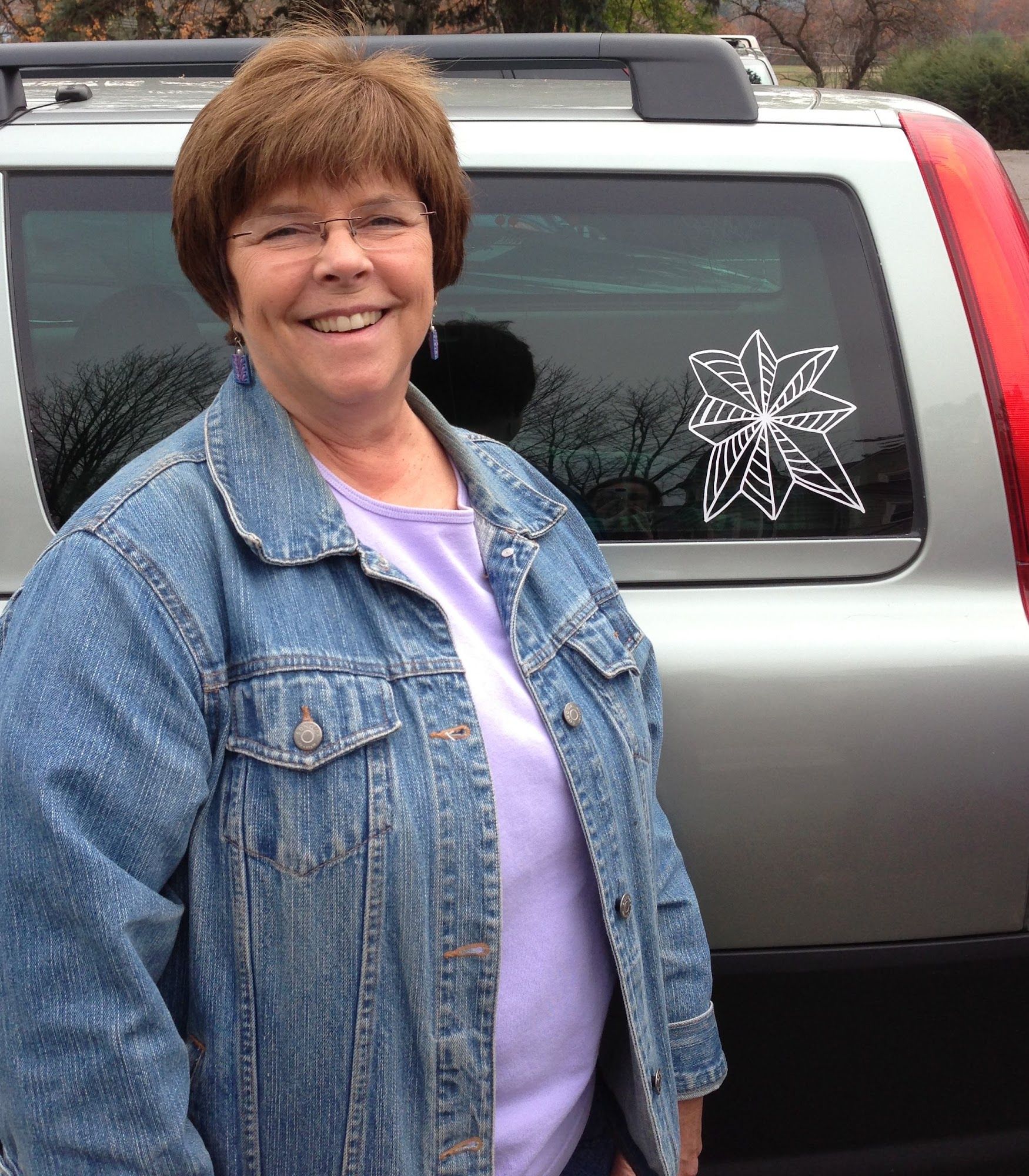 The retreat was at The Black Swan Inn, an historic gem (with ghosts and secret panels...). Bette hosts Tea and Tangle events at the Inn - the info is on her Facebook page - if you'd like to experience it for yourself.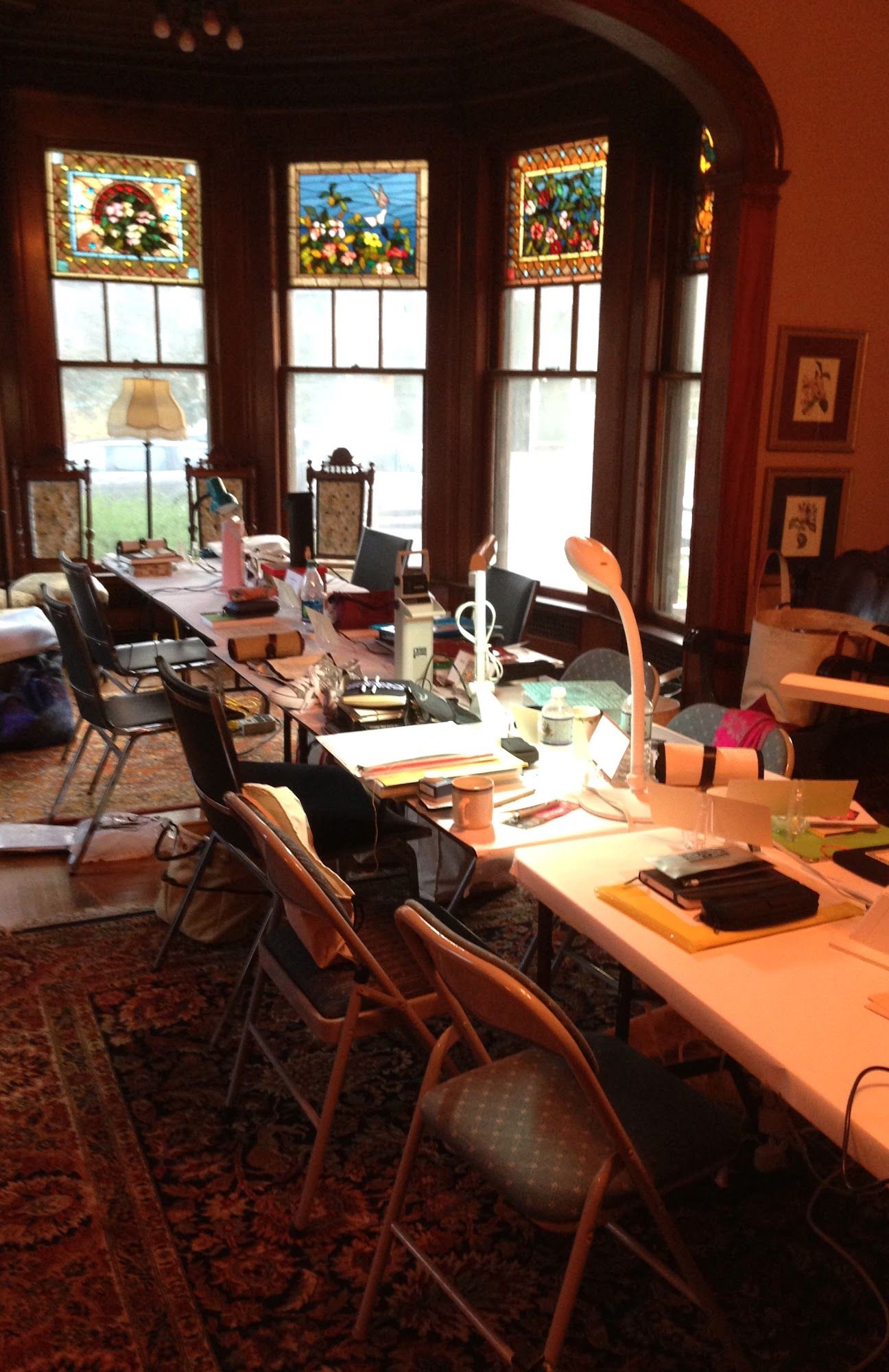 The Inn is covered with carved panels and textures everywhere. It made my job a breeze on Friday when I had the task of teaching printmaking with Zentangles. Our "warm-up" project was making impressions of textures using foam blocks.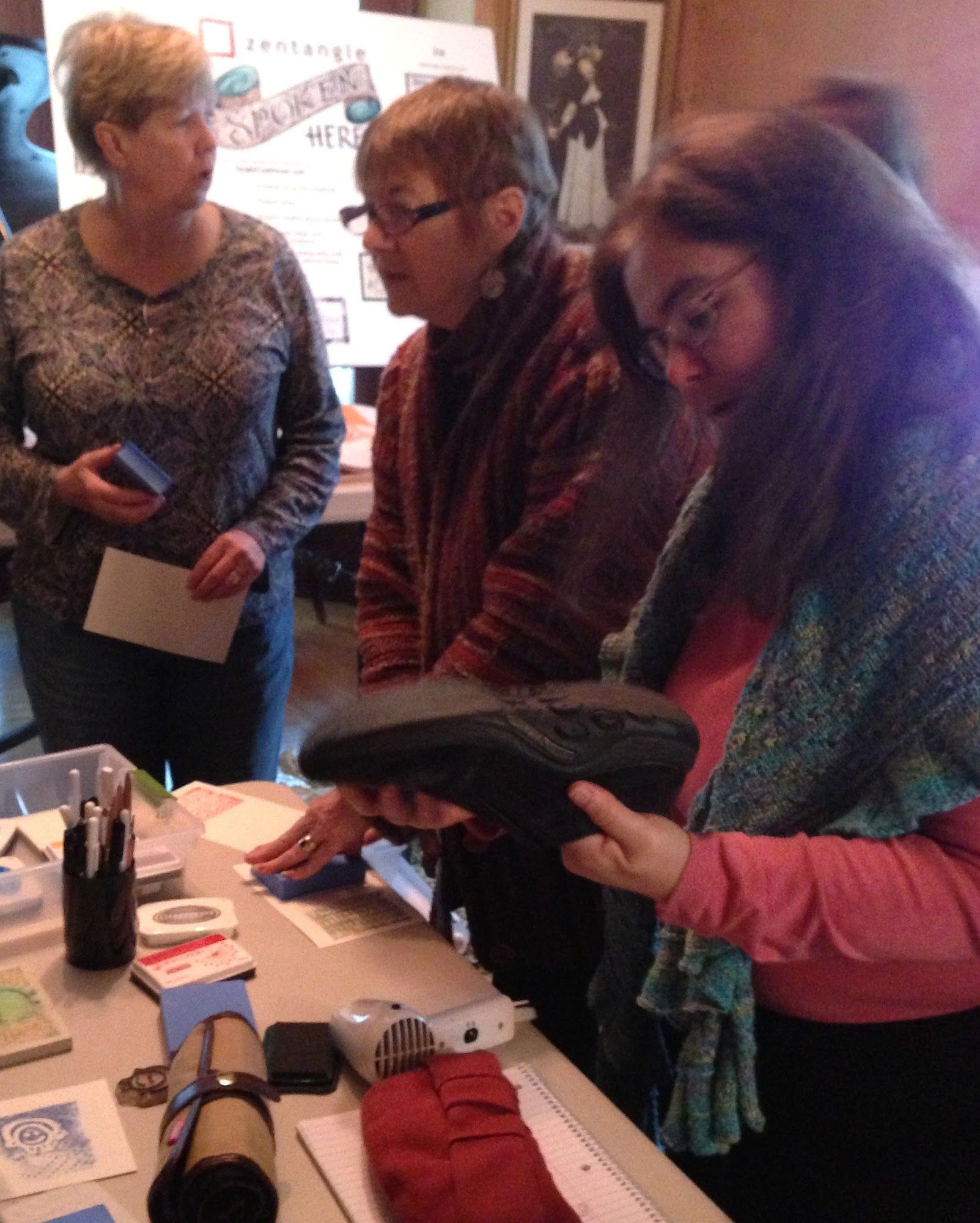 I figured we'd spend maybe a half hour on this? Mmhm... did I mention even the door hinges were covered in intricate details? We did foam block textures almost til lunch time!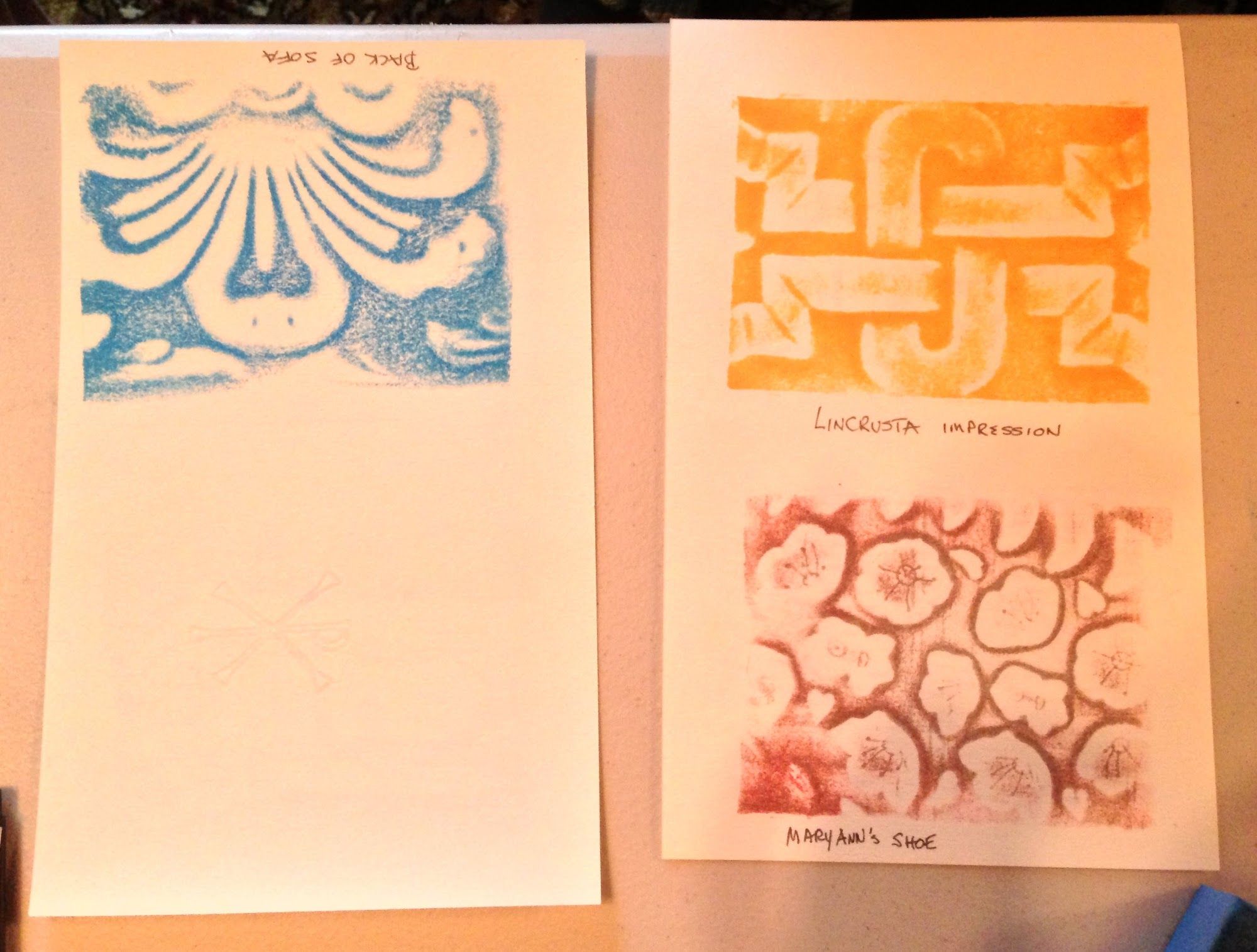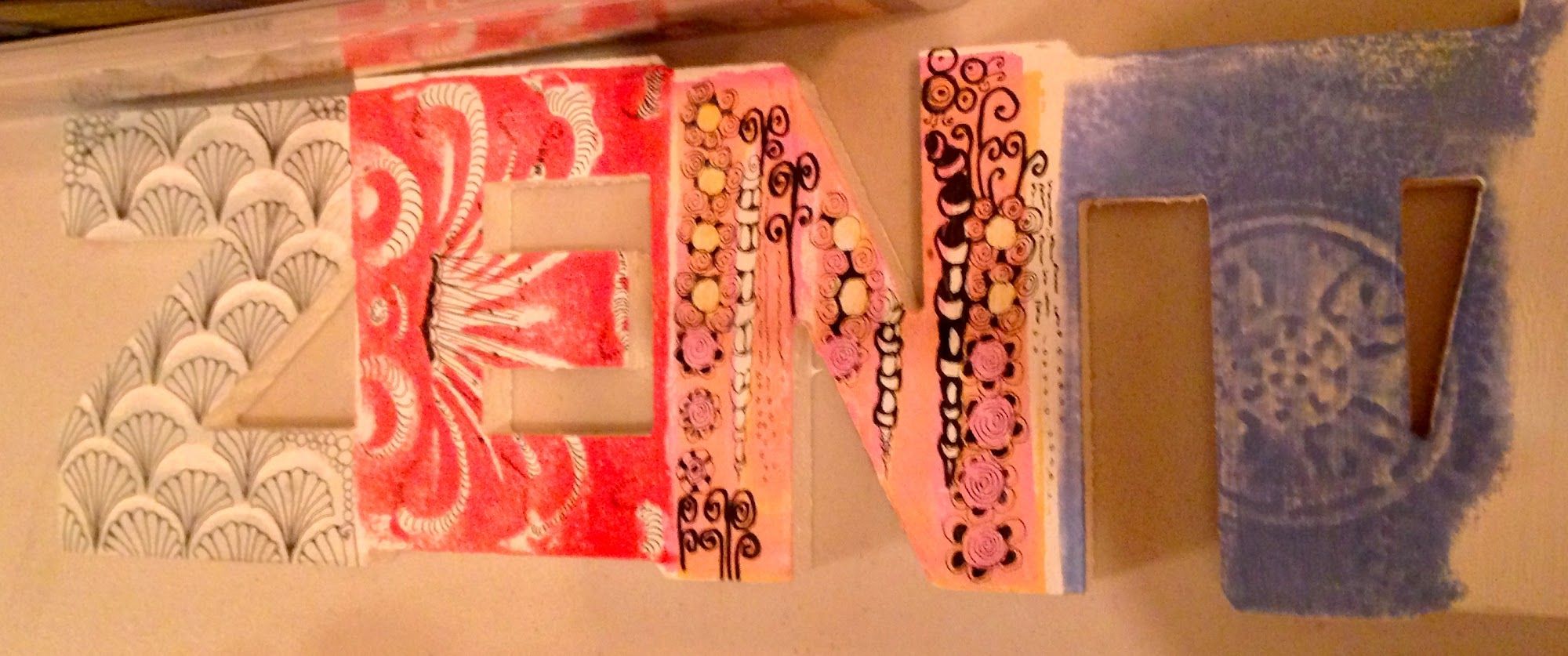 I'm not going to tell you what we did AFTER lunch - you have to come to a retreat to find out for yourself. Oh? Yes - just so happens there is a retreat next week! There are a couple of spots still open if you would like a  chance to hang out with a select group of Zentangle fanatics. ;-D

Here are a few more shots...