My Halloween post - posted really late:
Halloween is not only my favorite holiday, but it is also my wedding anniversary. Sixteen years. Amazing. Why did I think that this would be a good day to have an anniversary? We get hundreds of kids banging on our door and any idea of celebrating on our own goes kablooey. I LOVE carving pumpkins and trick-or-treating, but the idea of asking neighbors for candy has always felt weird to me. My son and I started the tradition of handing out our own treats, house to house, and now my daughter is getting in on the fun too. This year, my son drew a whole bunch of adorable, spooky bookmarks and we attached little chenille spiders to them as tassels. Some of the neighbors claim they have collected all his gifts over the years!

I didn't get to carve a pumpkin this year, so here is a drawing of one from last year: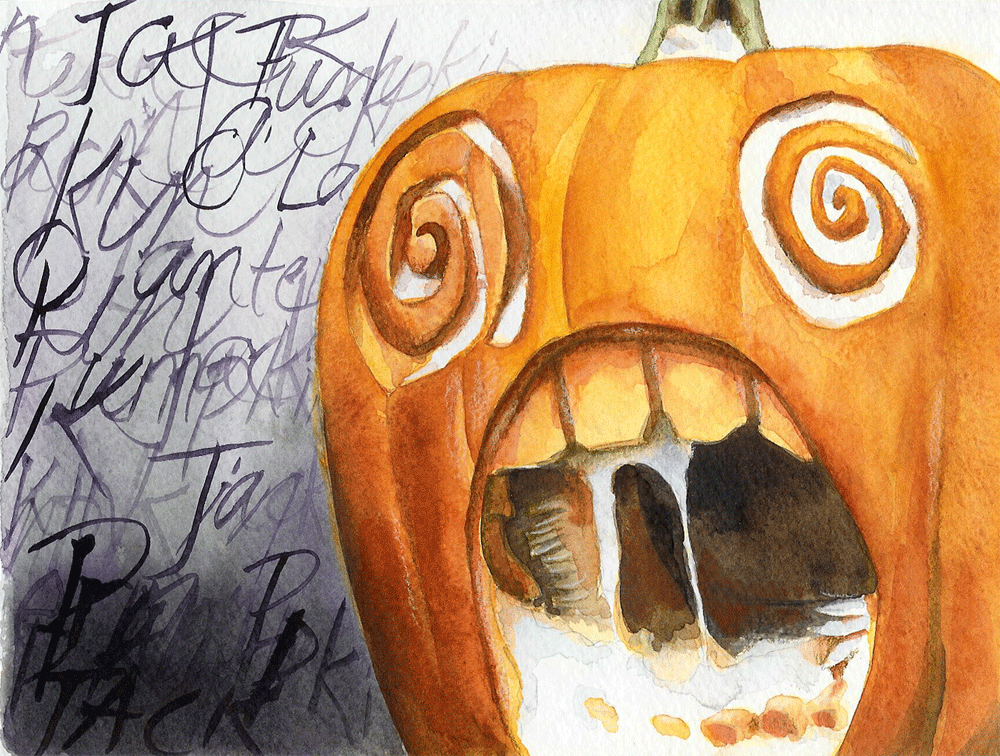 I got to dress up for a costume party too, this year - and I stumbled across my alter-ego. I was sort-of a darke faerie, but with a better sense of humor! I played with the photos my husband took, in Photoshop and decided that this is what "Sakhmet" would look like: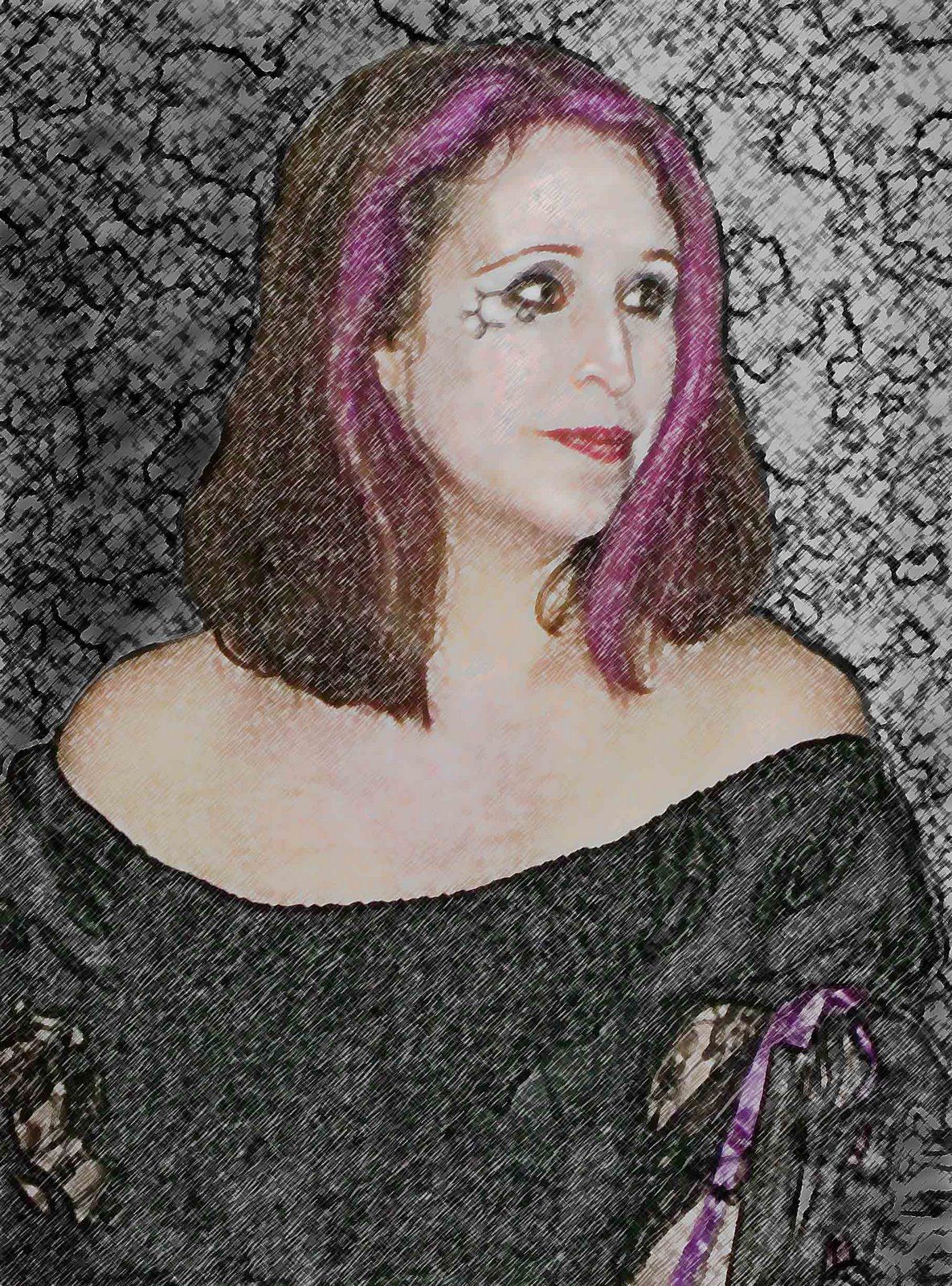 Perhaps it is time to have a mid-life rebellion? Well, maybe this Spring, when I'm not so tired!