We had a great Book Birthday on Saturday for Ready, Set, Gorilla!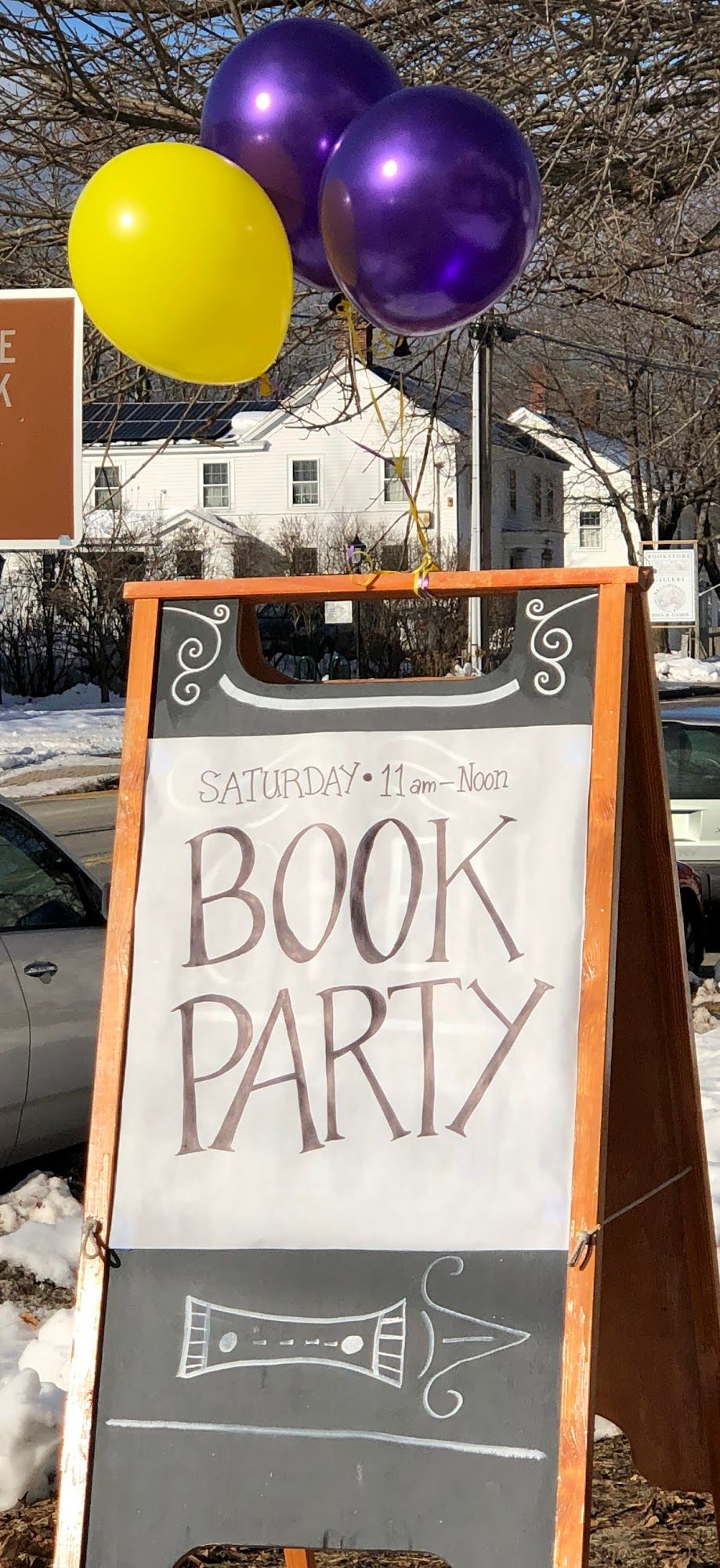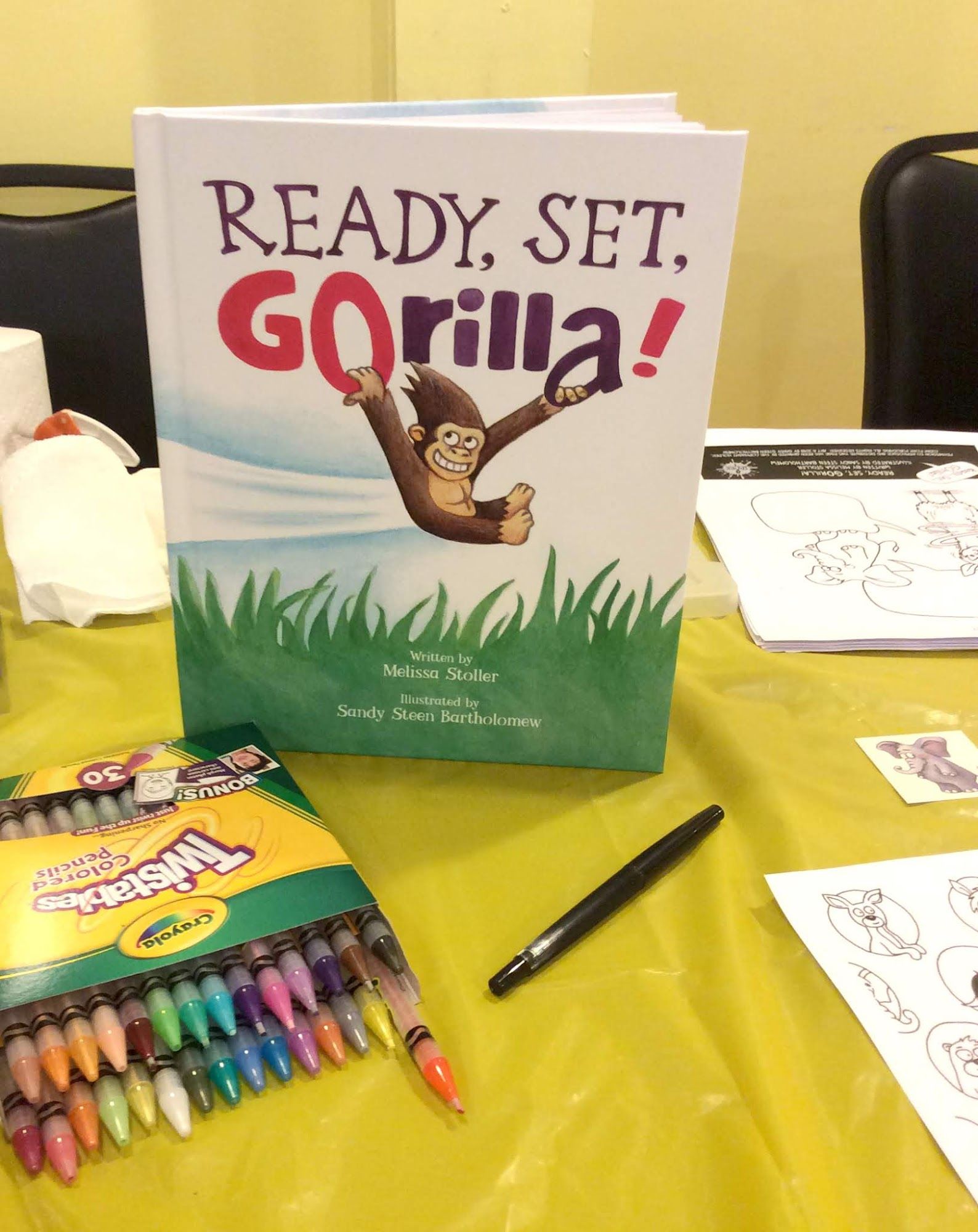 We took over most of the Velvet Moose Ice Cream shop in downtown Warner, NH and applied a LOT of tattoos... I lost count of how many times I said, "Now press this wet paper towel onto the tattoo and count to 30, OK? OK? Um... 1...2...3...4... ..."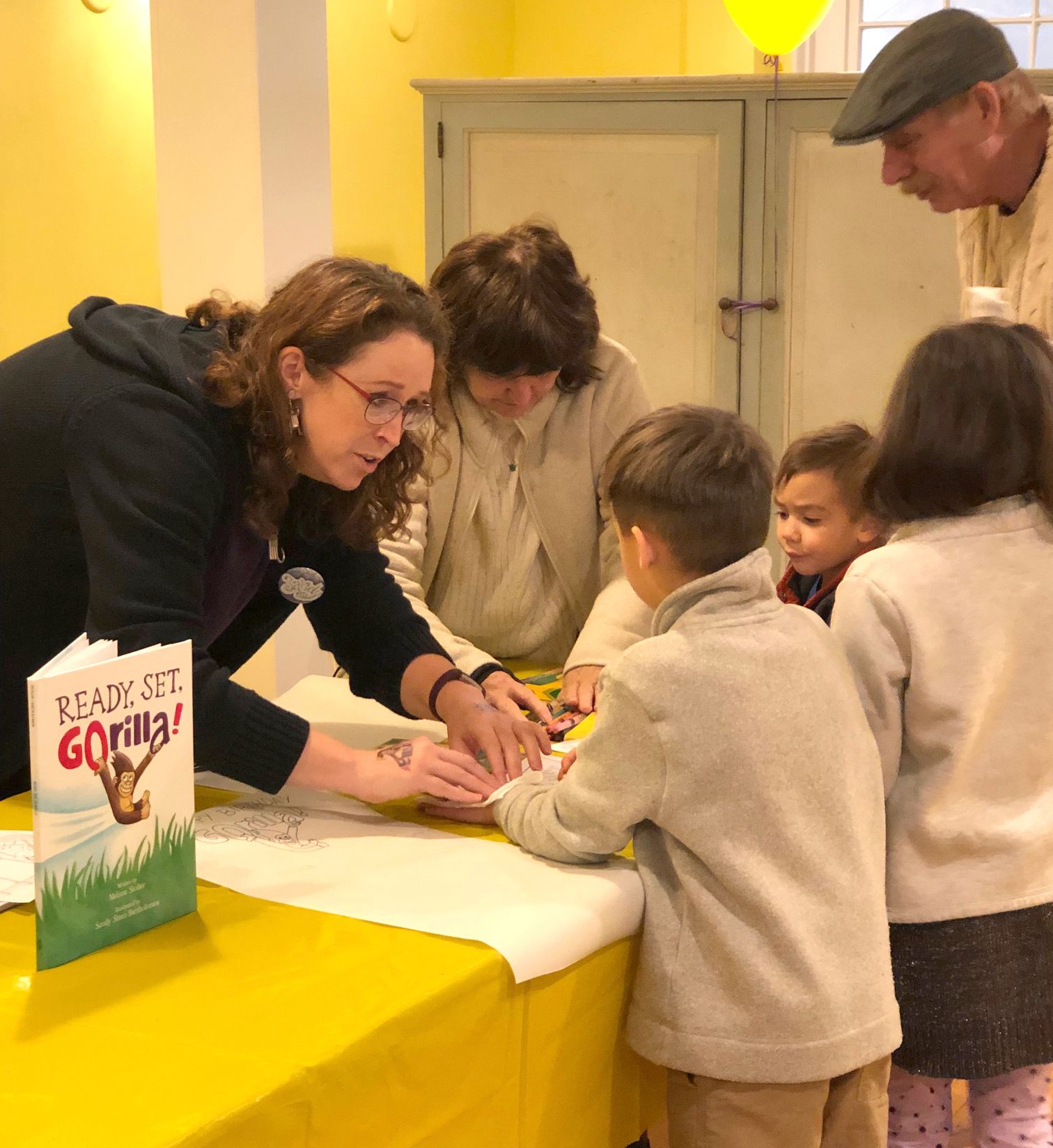 Gopher was the most popular tattoo and also fit nicely on many of the tiny hands.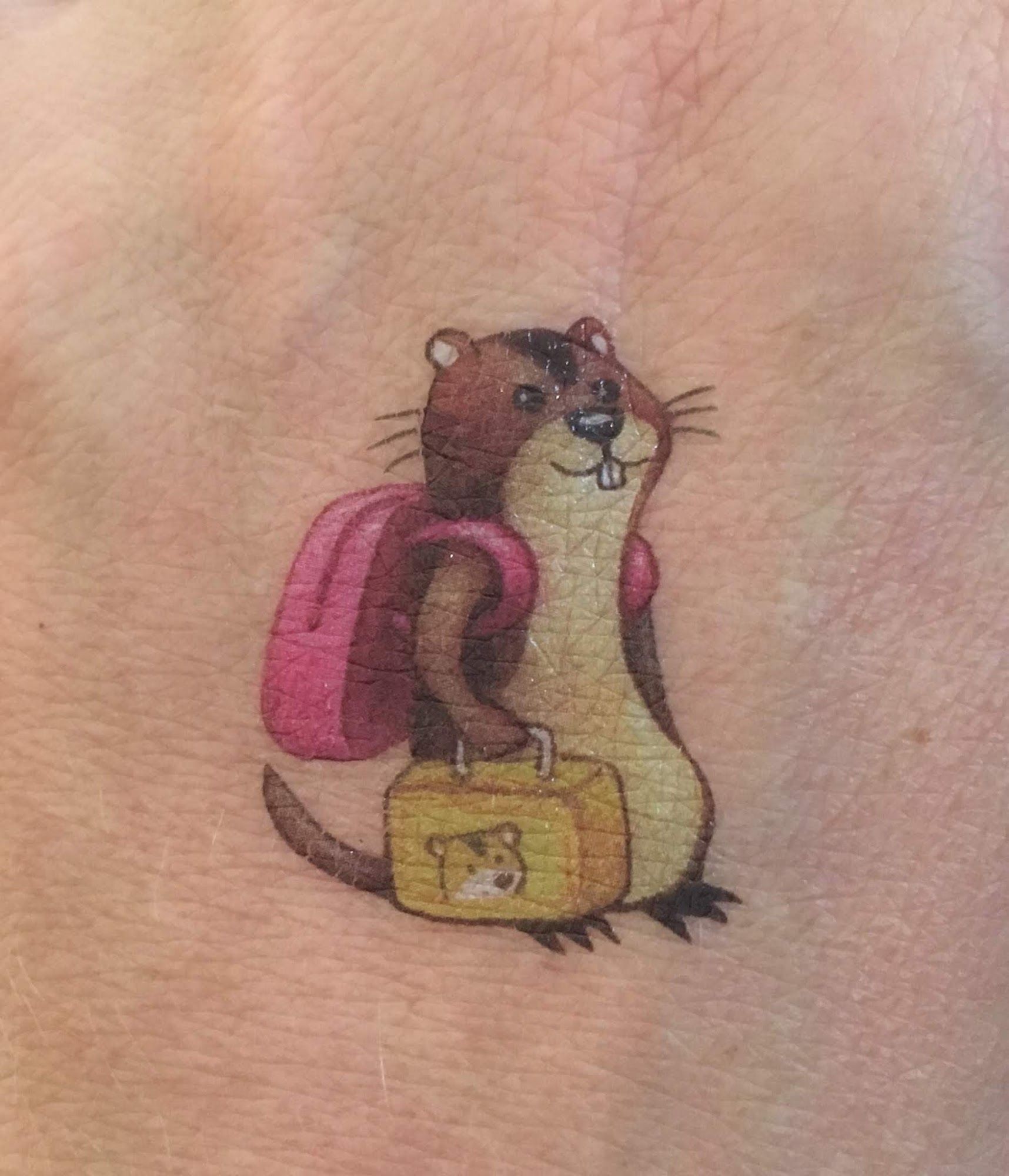 Coloring sheets were also a favorite activity.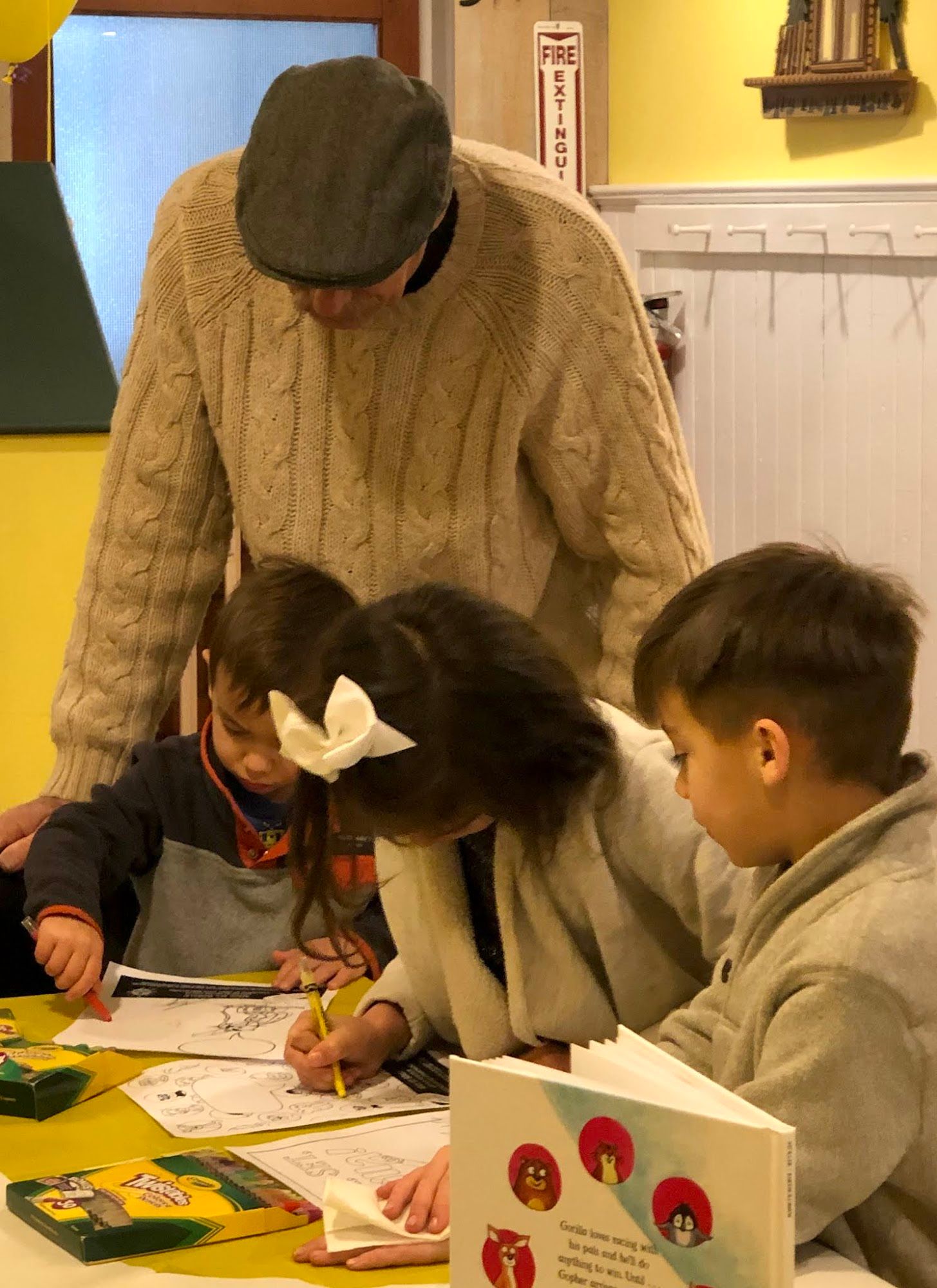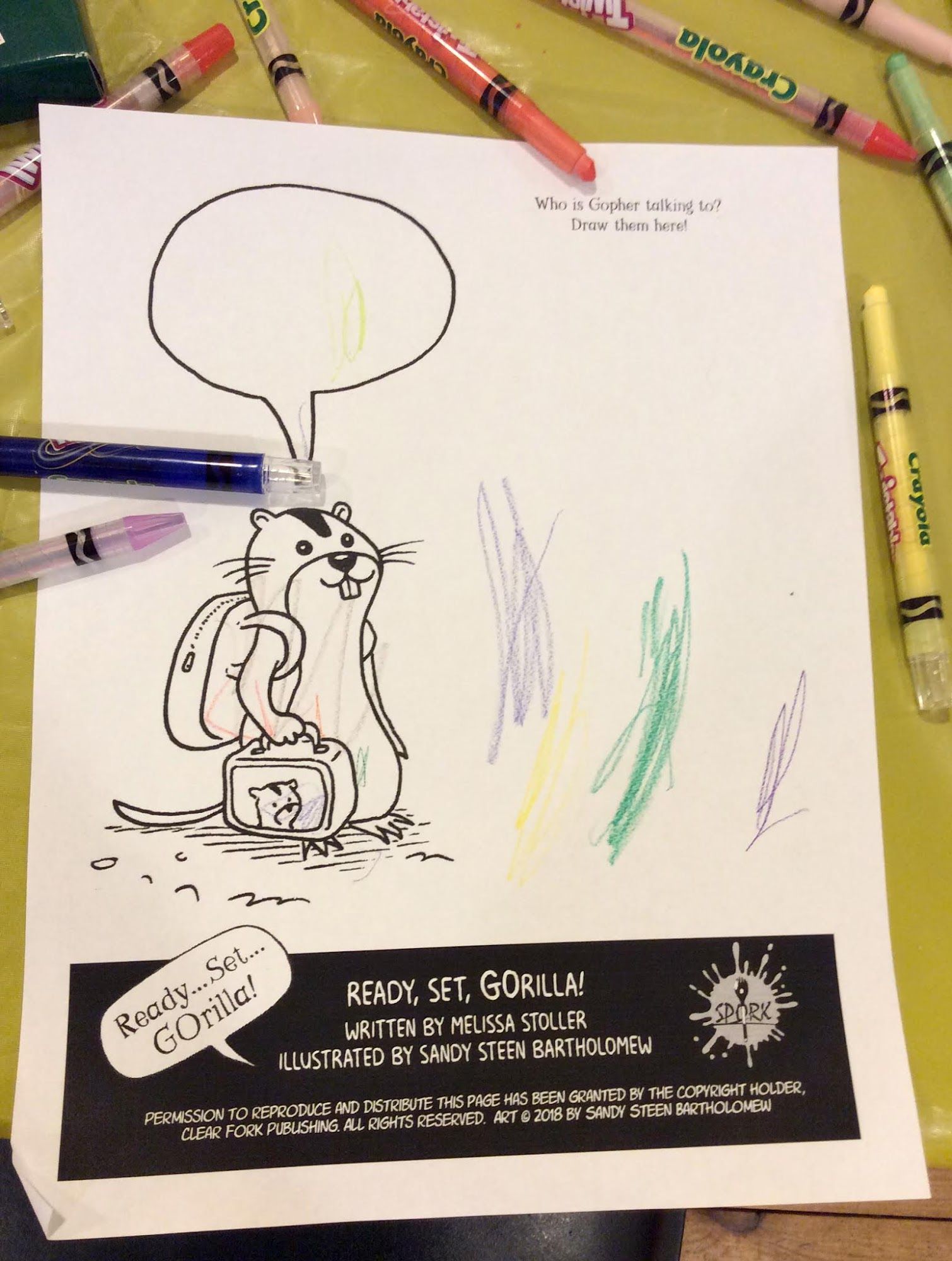 We put the "shopping" area on the other side of the room so there was no confusion.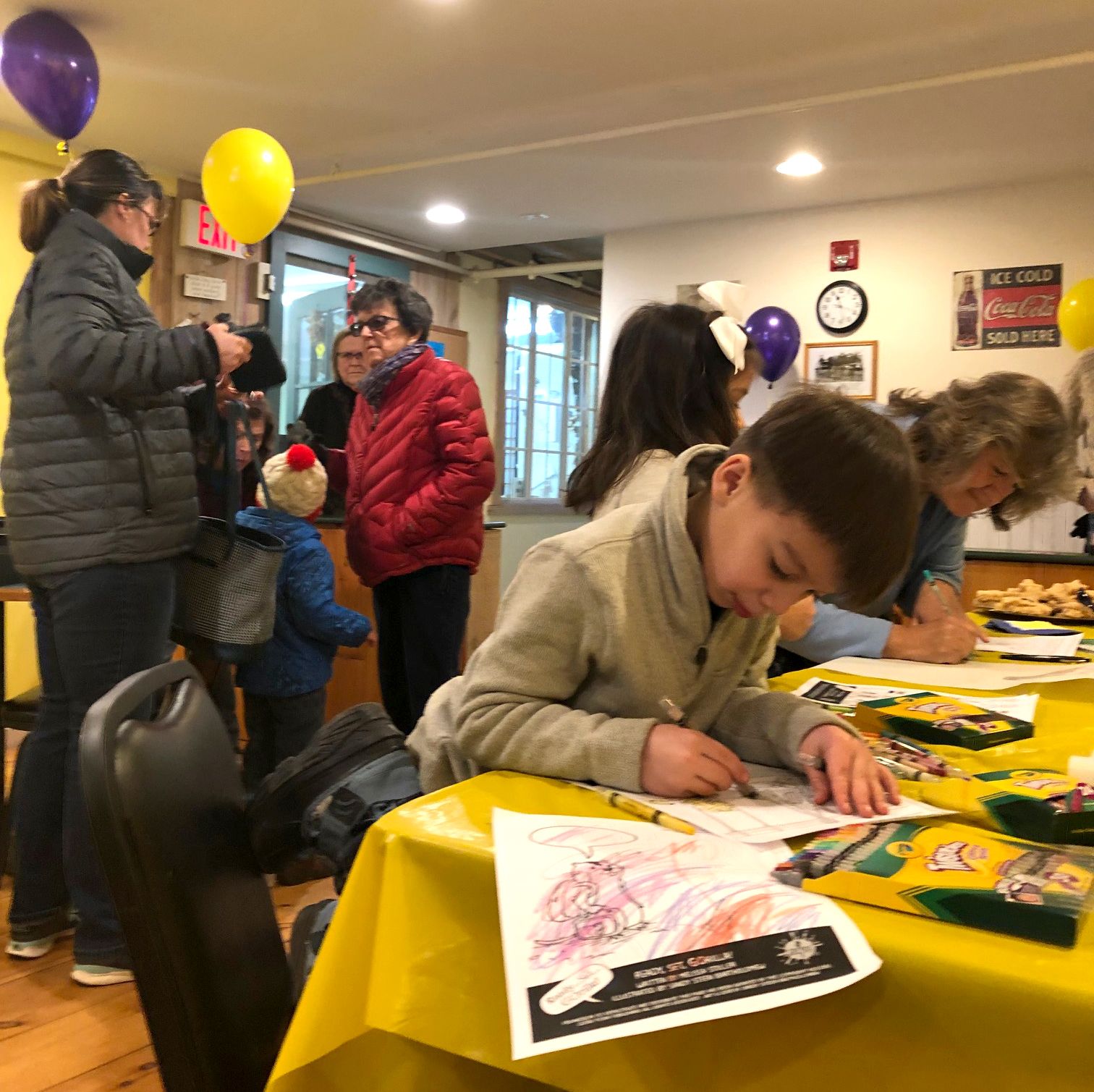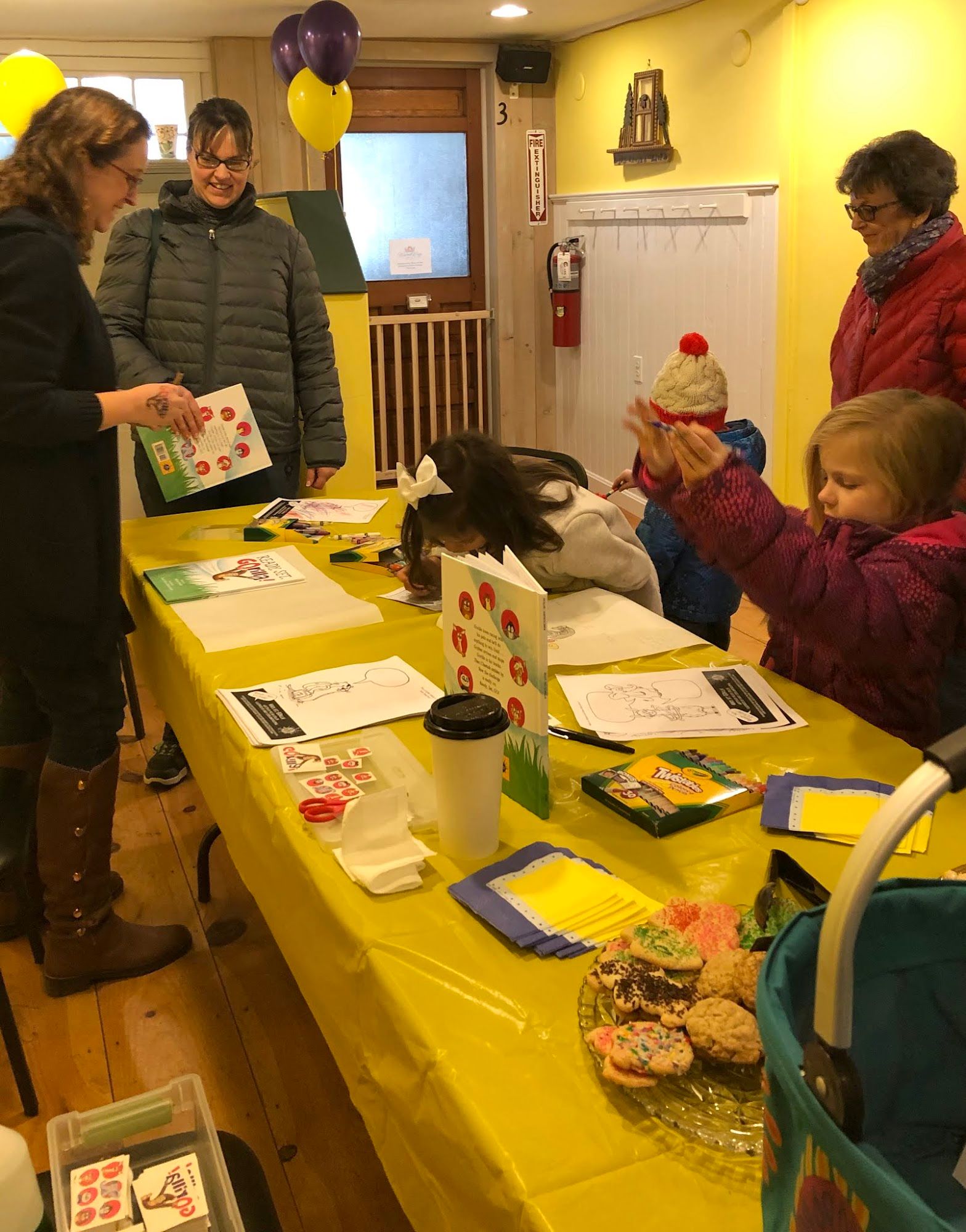 I signed and customized a bunch of books.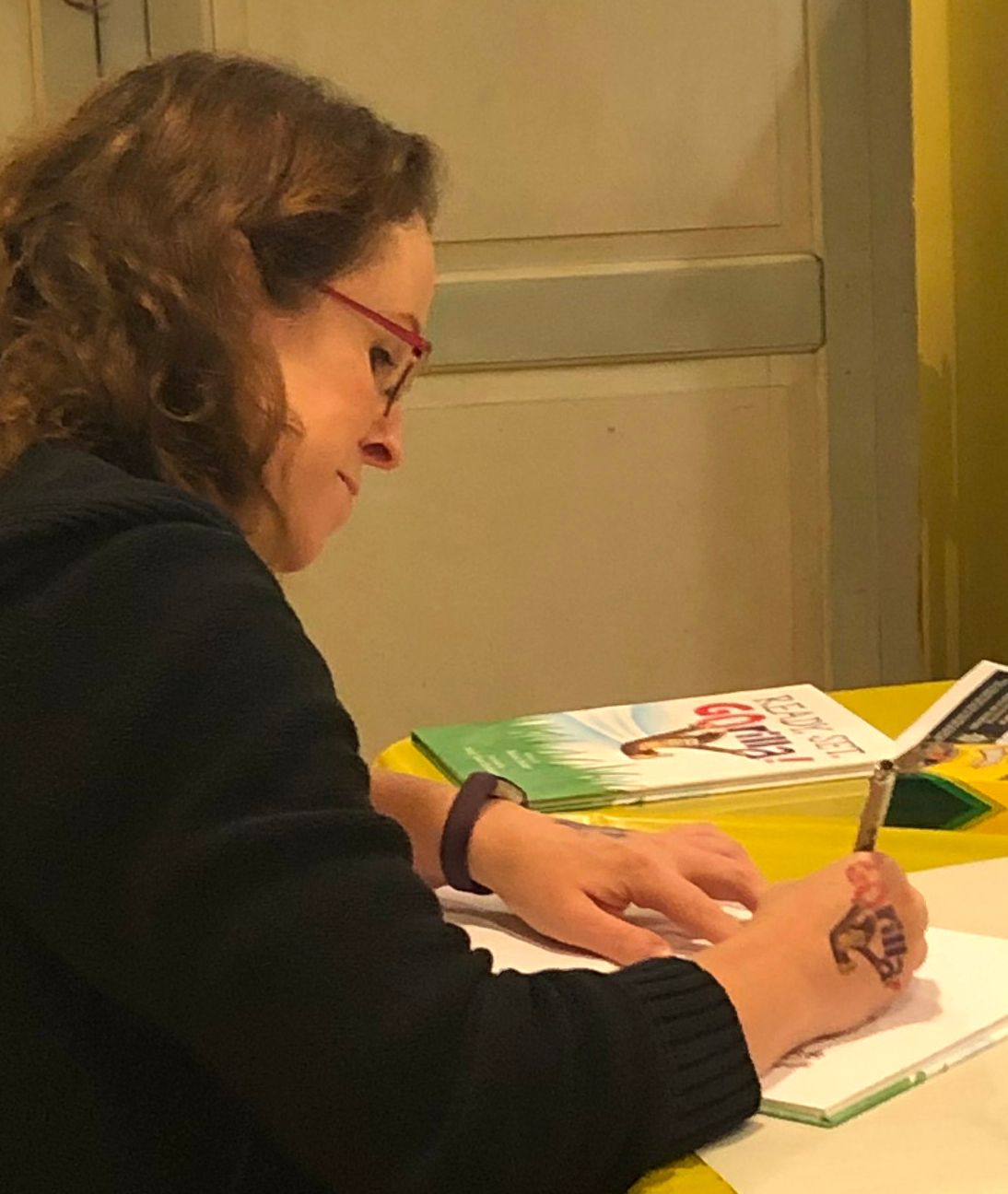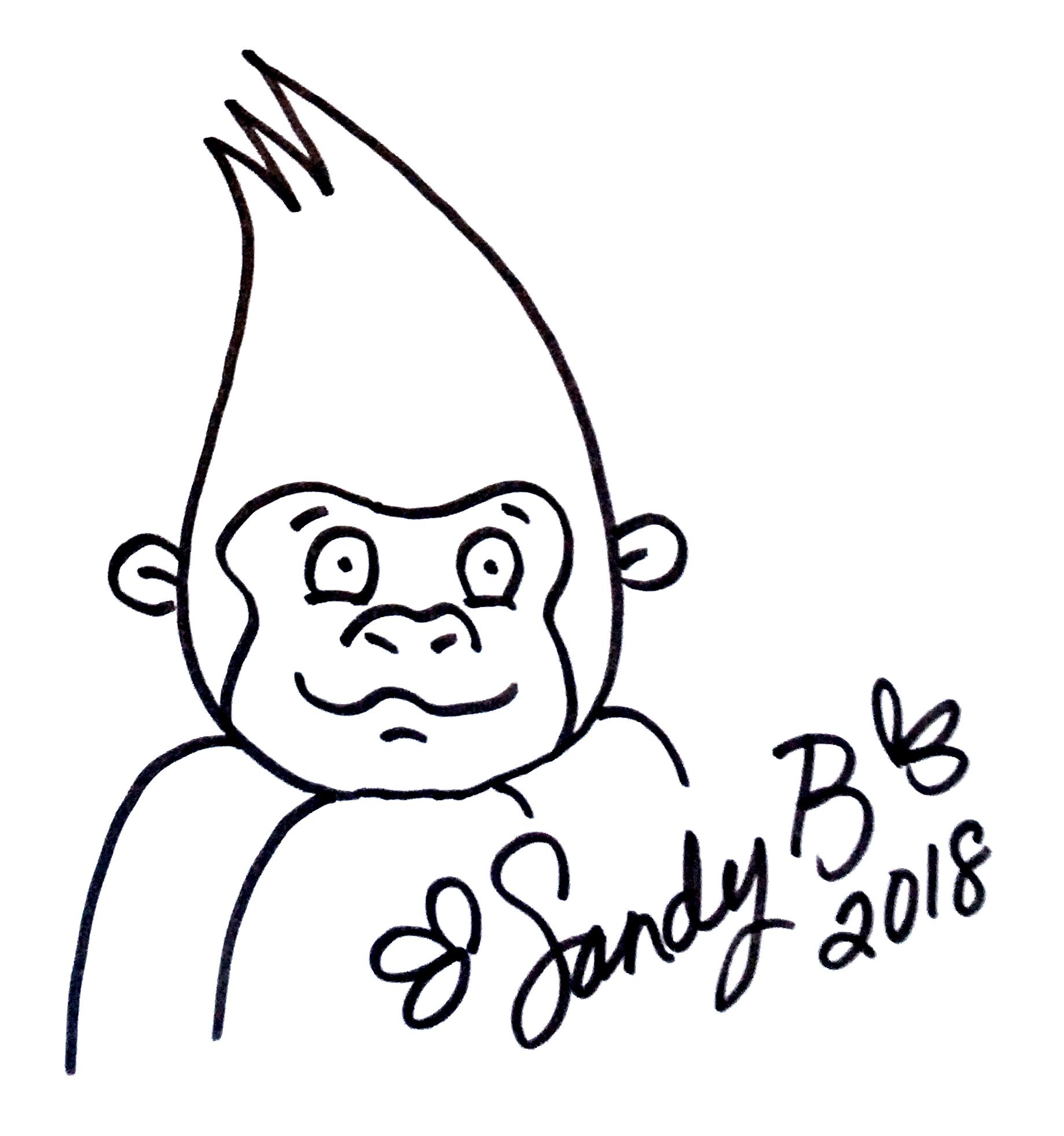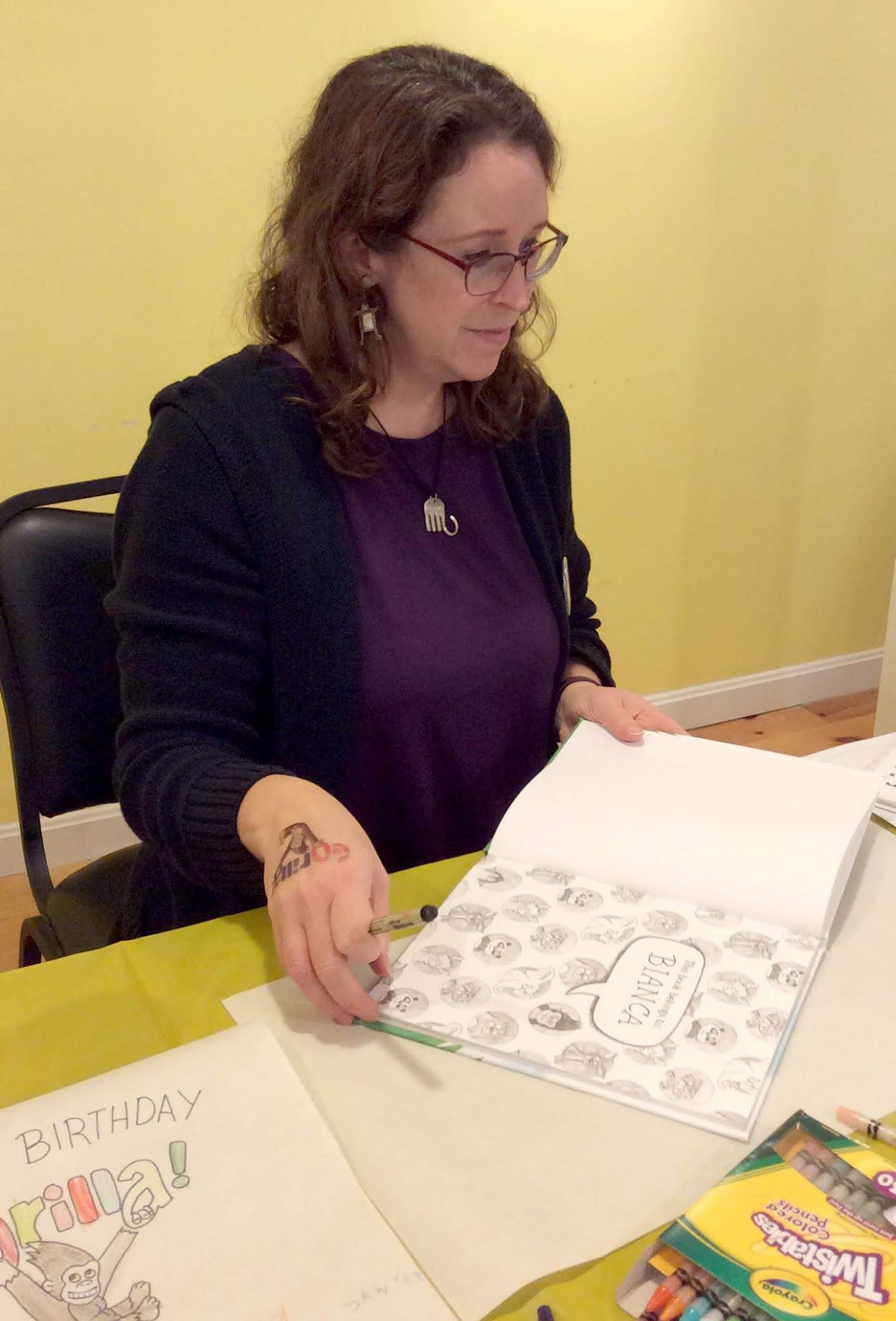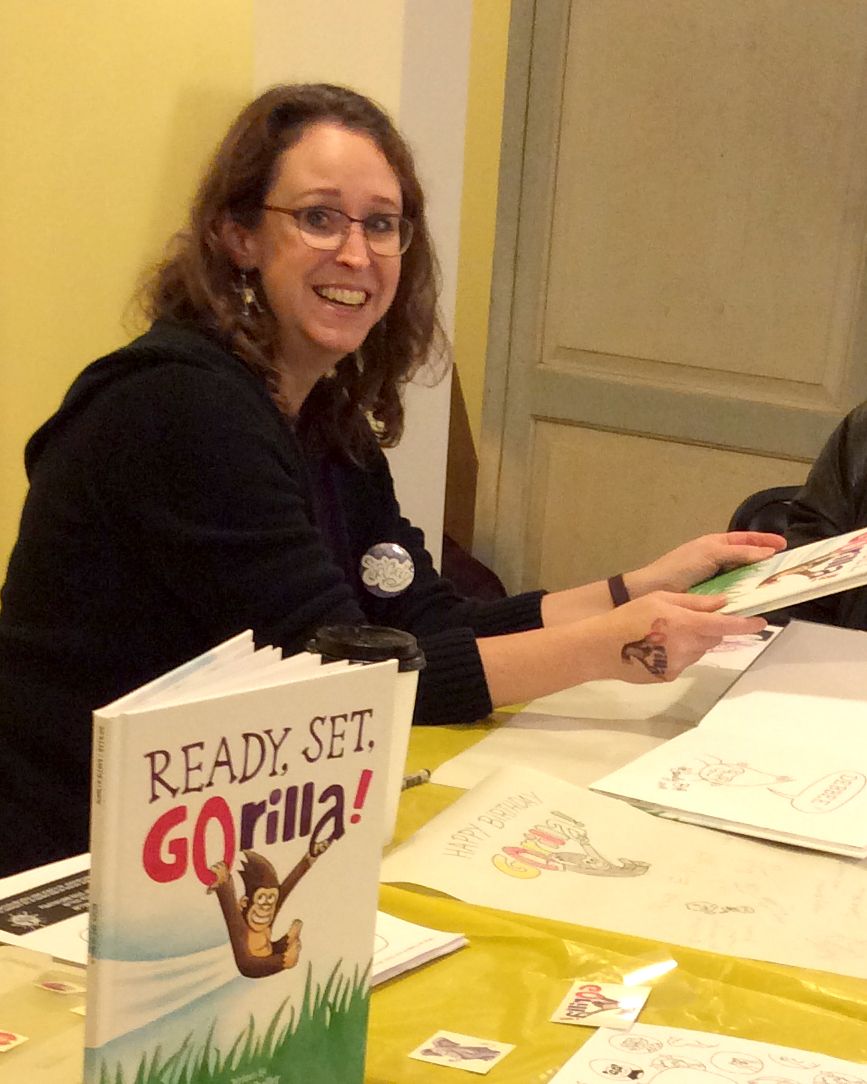 I got to hang out with a bunch of my favorite Big People too! And there were yummy snacks!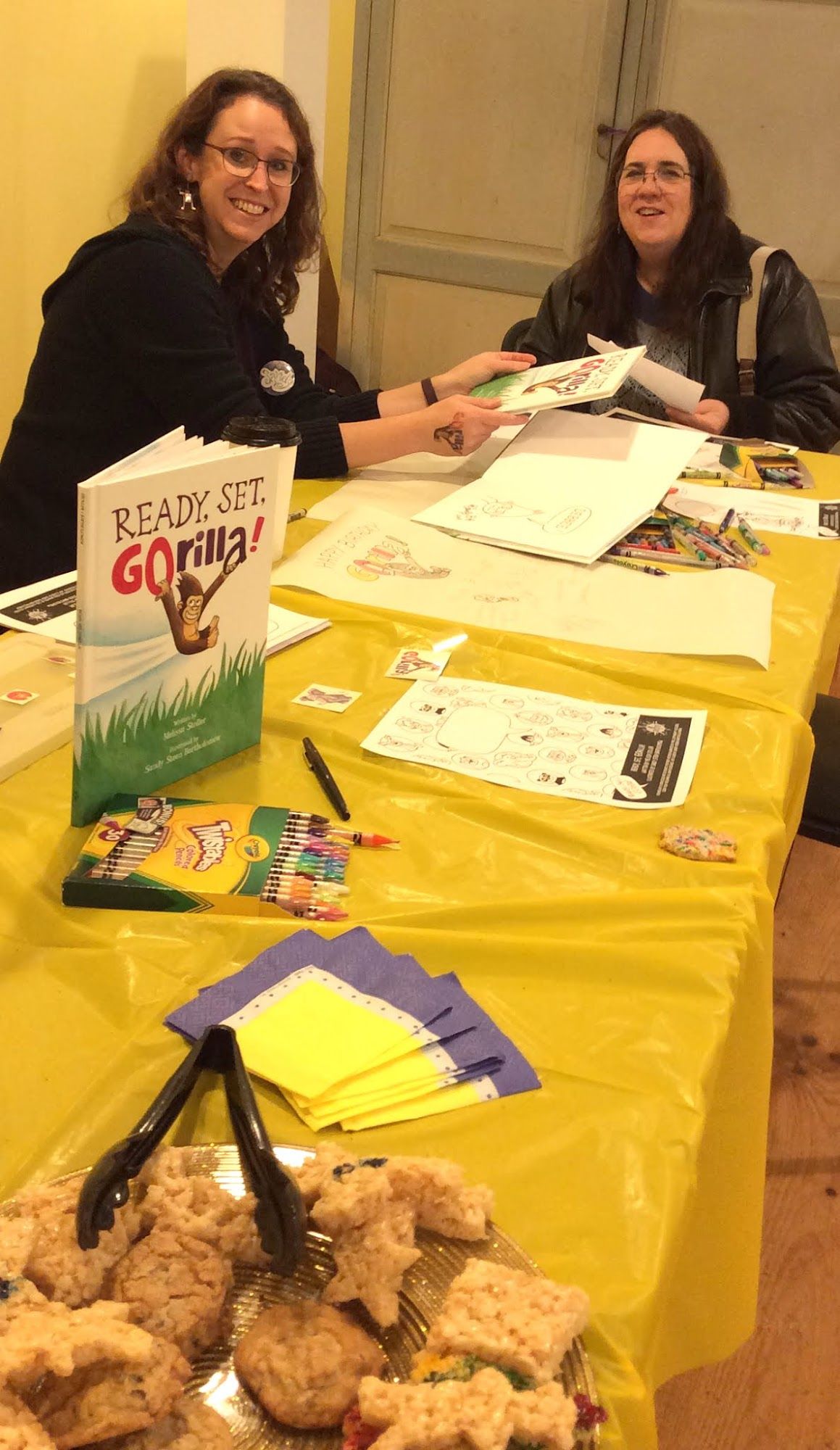 And we made a "Book Birthday" Card for GOrilla!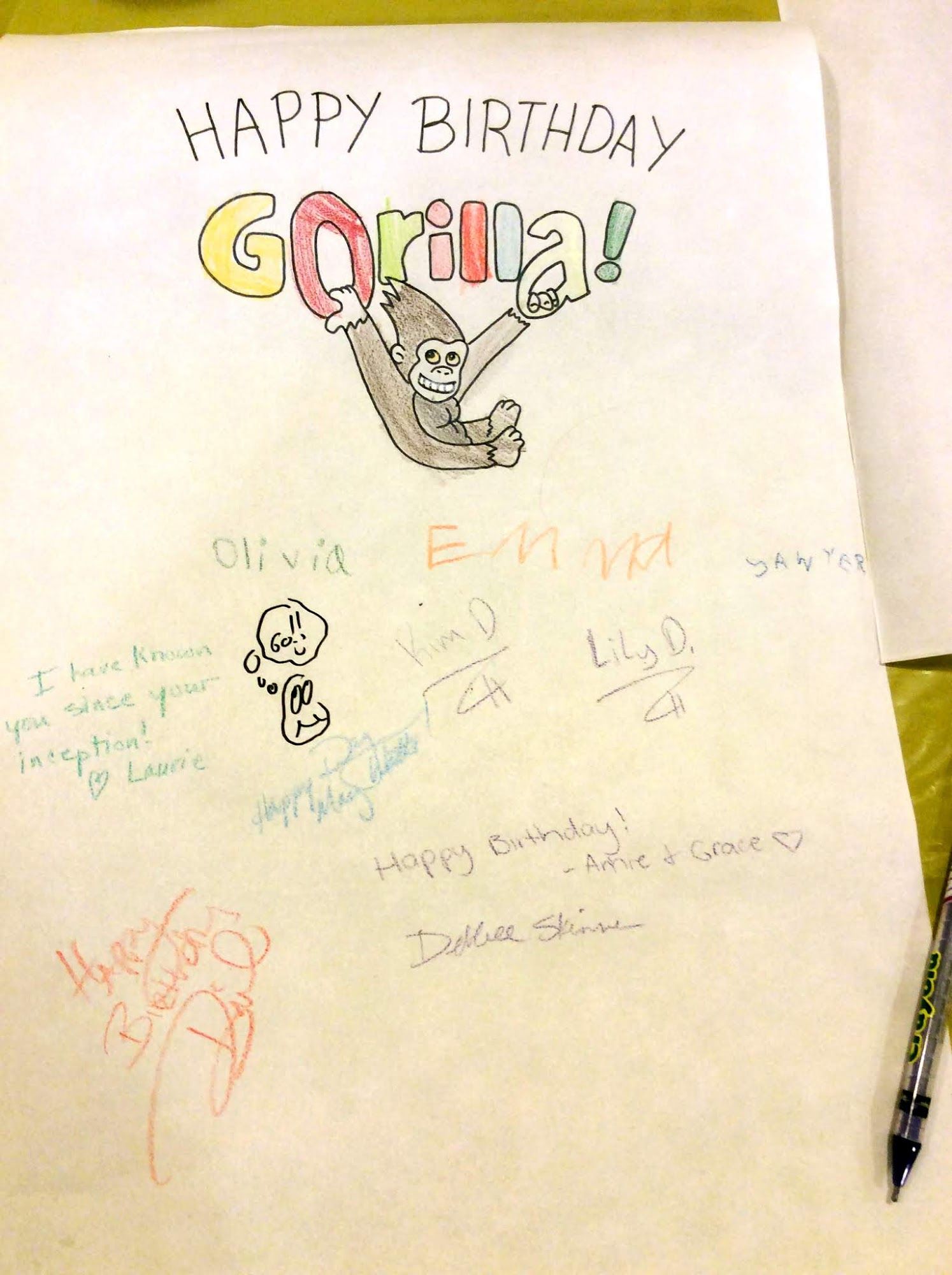 And then we stumbled out into the town-wide holiday festival... exhausted, but happy.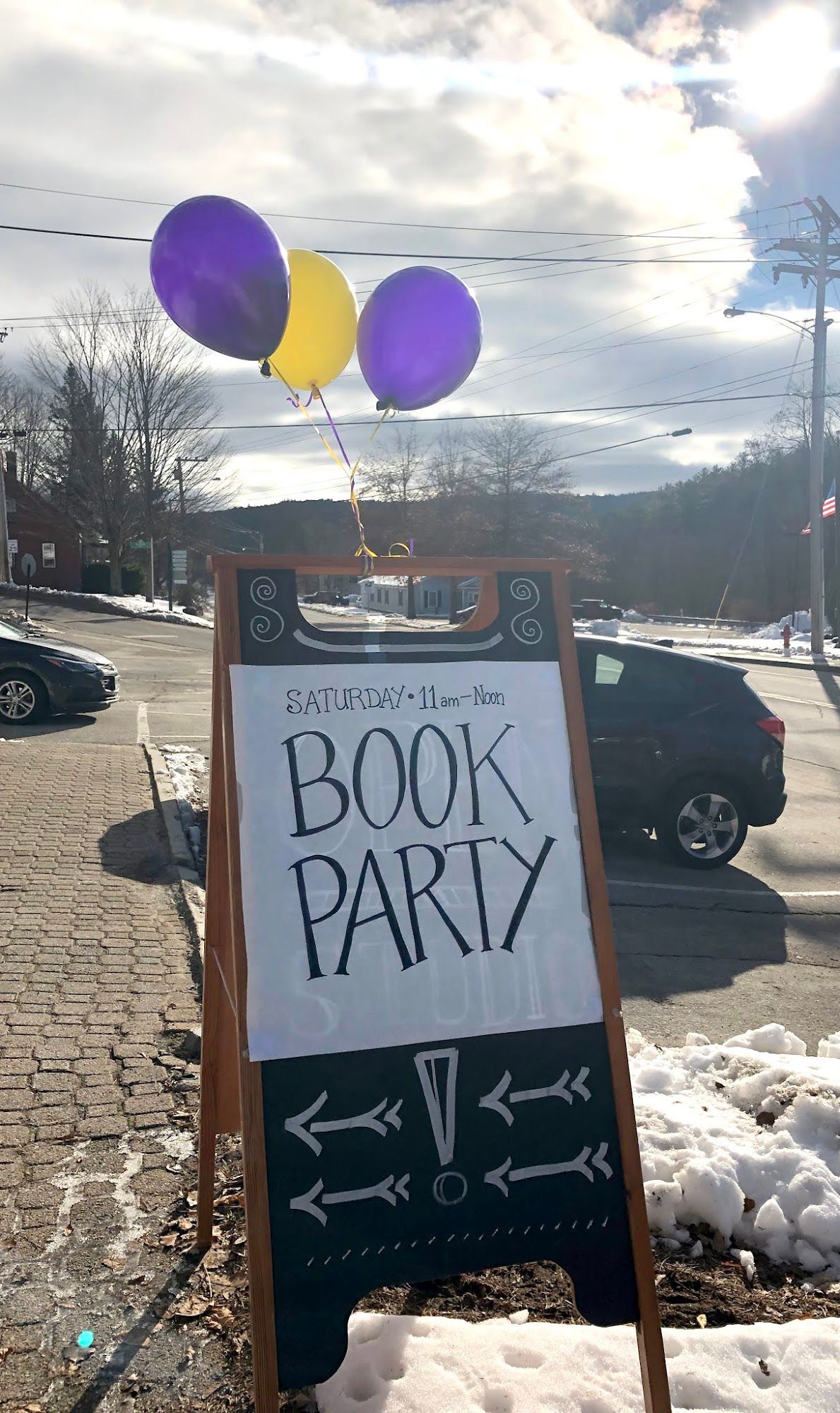 NOTE: If you weren't able to make it this weekend, we'll also be set up at the PLAYGROUND POP-UP SHOP at the Simonds Elementary School in Warner, NH. The holiday shopping event will be on December 8th, from 10am-2pm.

Ready, Set, Gorilla! - the book and tattoos - will be available as well as Zentangle trading card packs, and We Will Never Leave You (my Demons) comics and buttons too.

And one last thing - if you've seen the book and can think of something positive to say about it... PLEASE leave a review on Amazon. Thanks!