In honor of Will Eisner Week the school's Schulz Library was open really late and there were fun activities and snacks.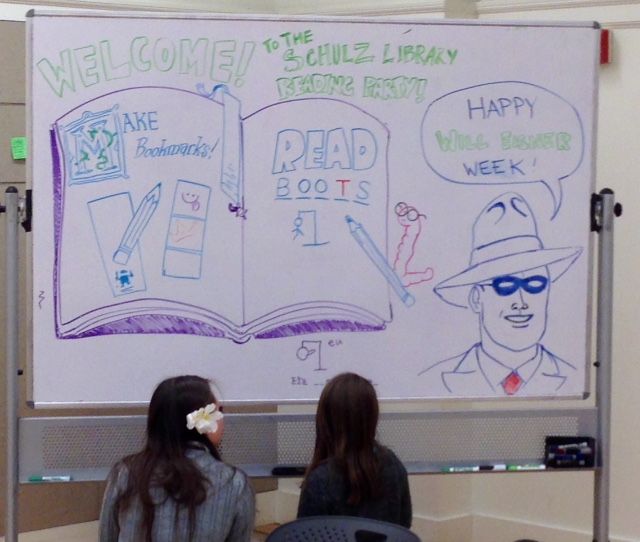 Lilah and I made bookmarks, ate cupcakes, read graphic novels and drew on the white board.
There was a challenge theme of trains - you can see some of the other kids' bookmarks just above Lilah's (below).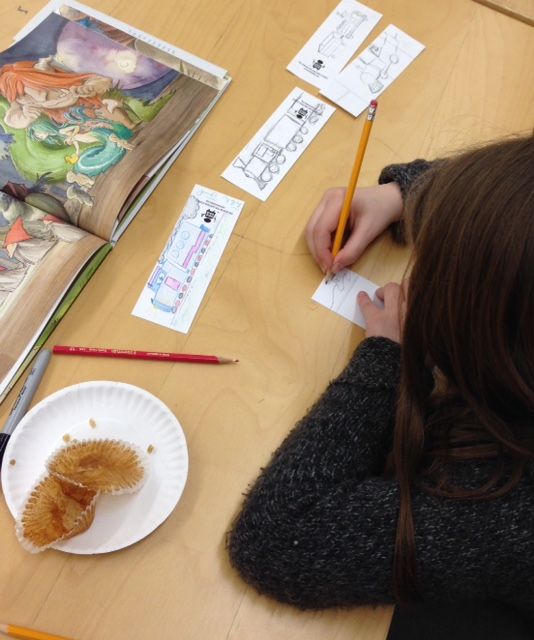 Lila's bookmark was really cute! She added characters from the book "Julia's House for Lost Creatures" by Ben Hatke (who has a bunch of great graphic novels for kids too!)

Below are some more bookmarks. The first two (top and bottom) are mine and Lilah's. The third one (top and bottom) is by Jarad.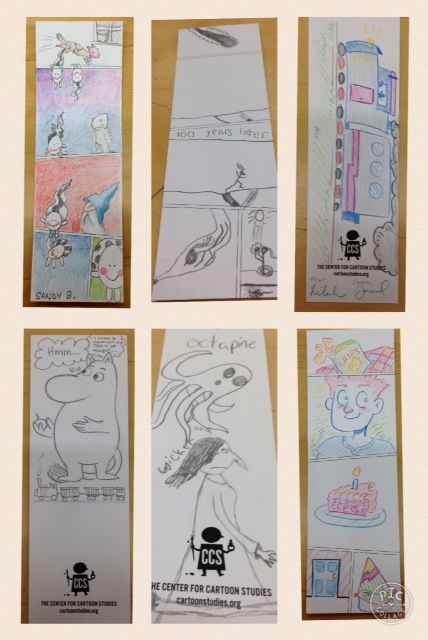 Lilah got Kota (one of the second years and teacher of Cartoon Club) to play hang man...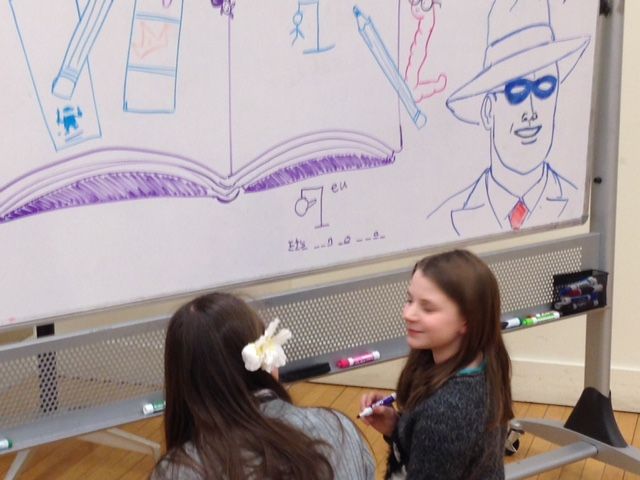 and then, she got Emily (a first year), to draw with her...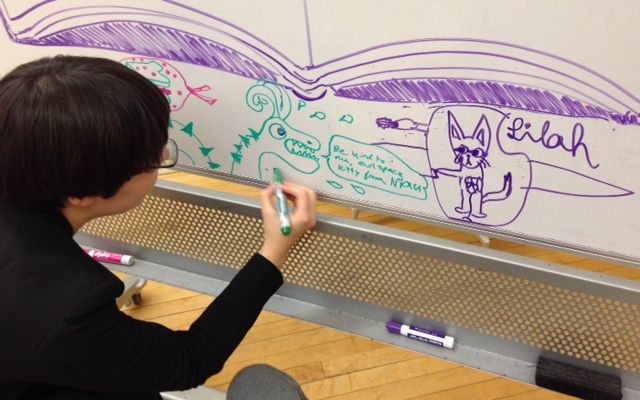 We also attended the opening of a fine arts/cartooning exhibit, Everything But... across the street at the Hotel Coolidge. If you are in the area, swing in and take a look. There is also a page for the exhibit, with video, on Facebook.