Graduation yesterday was exciting - it was held at Northern Stage and I was one of the ushers. I couldn't help wondering if I'd make it to my own graduation this time next year? And our class (2017) is tiny compared with this year's (2016). I do wish I had been able to get to know more of the other students... We got a wonderful piece of news - our Fellow for this coming school year is going to be Liniers! He visited us back in October and was one of my favorite new influences. It will be amazing to have him hanging out at our school.
So, overnight, I am a "Senior"!? Still absorbing that one... thought I had until late August to take on that responsibility. Now I need to find a Thesis Advisor and an Internship.

Phew.

But before the seriousness sets in - we had a HUUUUUUGE Block Party at CCS today to celebrate our 10 Year Anniversary. It's a very young school. Here's a ton of photos to show you what you missed. ;-) I won't make a lot of comments because I'm exhausted and very hungry.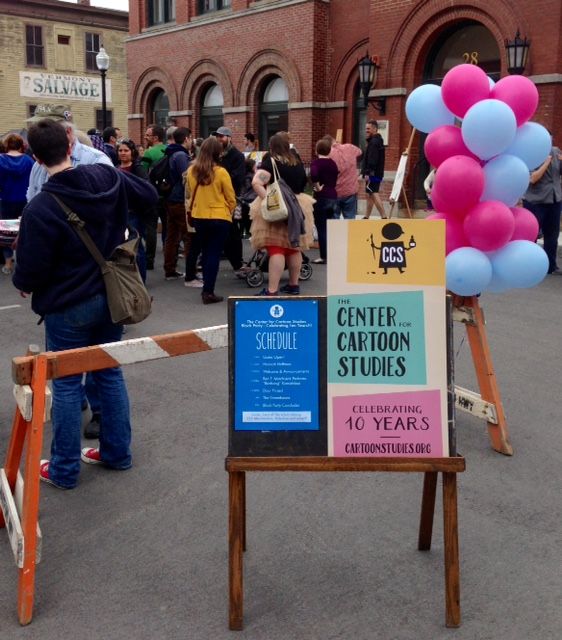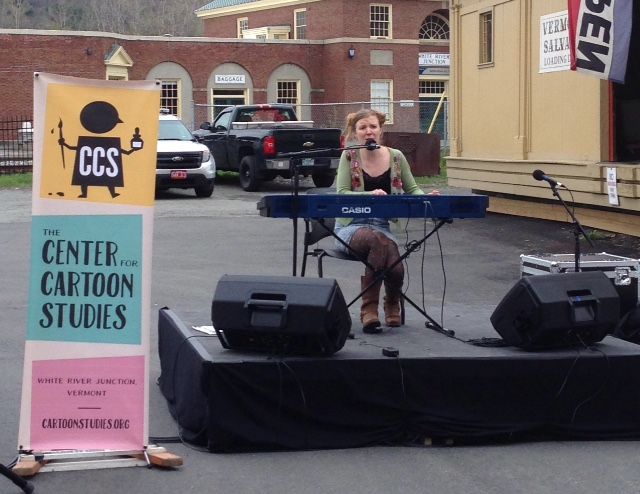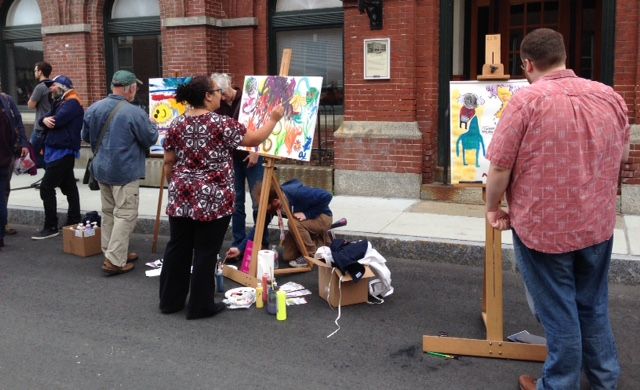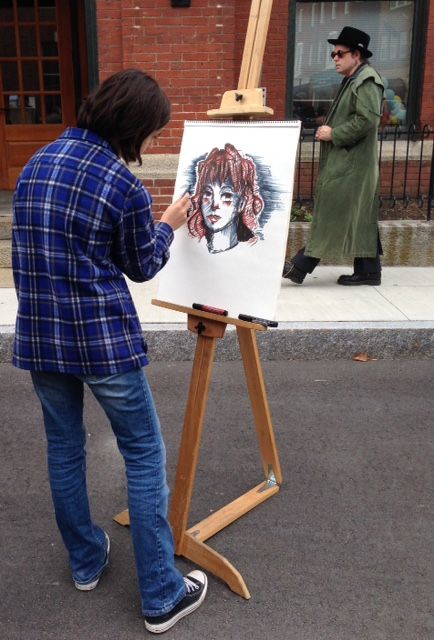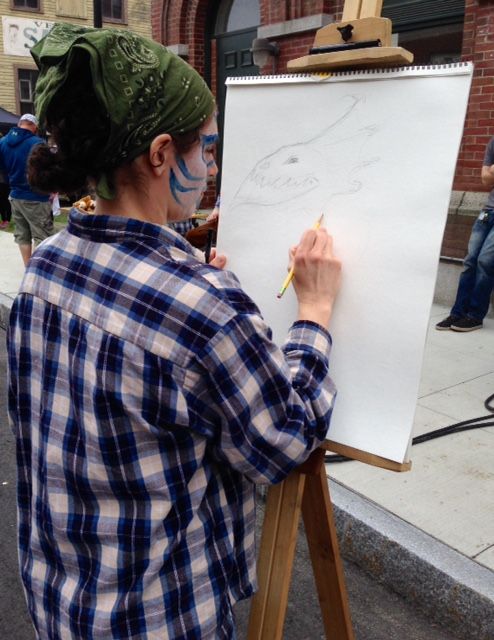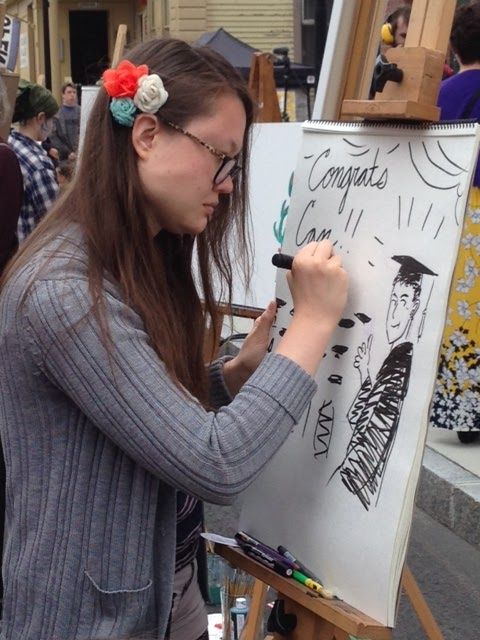 Was fun to add to others' drawings! I added myself riding the dragon. The finished pics were then taped to a wall and anyone could take what they liked.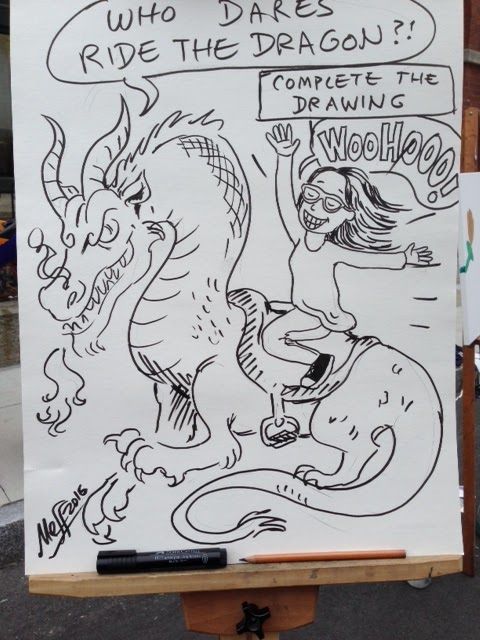 These customizable cardboard PinBox 3000 pinball machines were SO cool!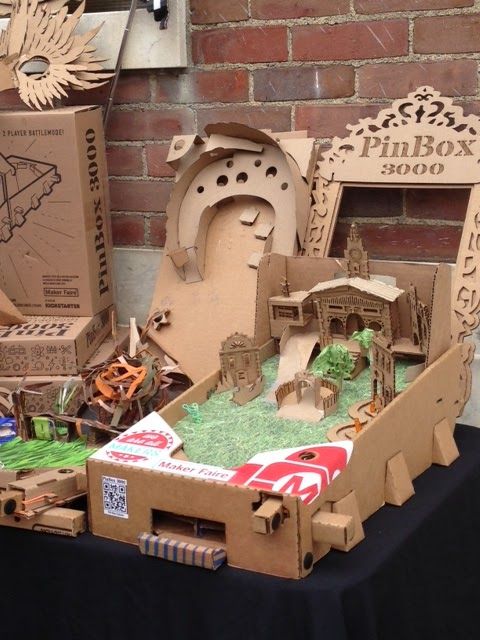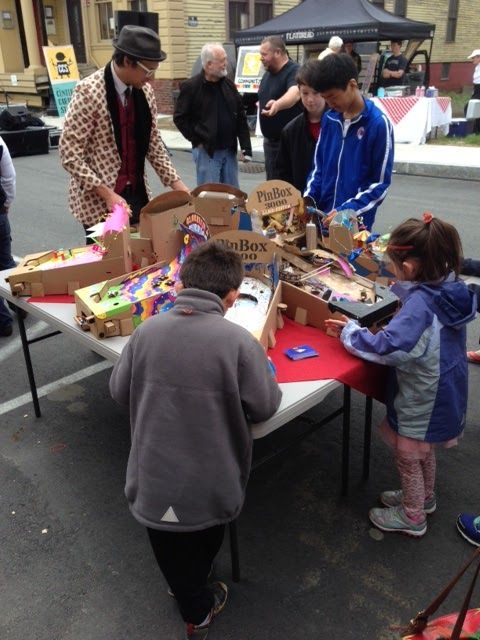 I had been fretting that I didn't have much cash on me - when I was asked if I could do an impromptu commission for a Mother's Day Card! The girl wanted a cartoon of her mom driving a mower...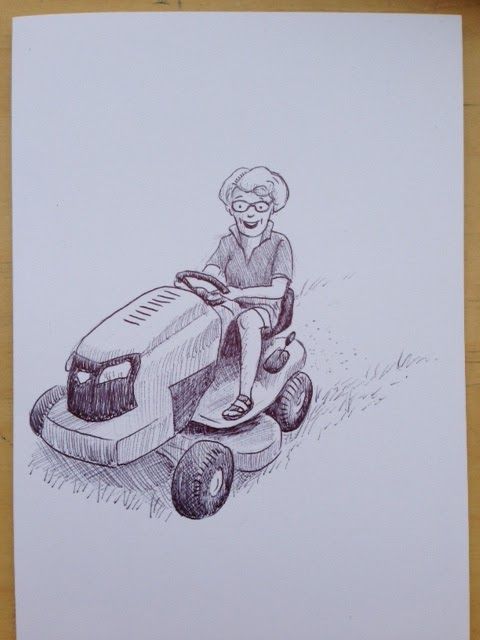 And I suggested she get the incredible lettering artist to write the sentiment parts.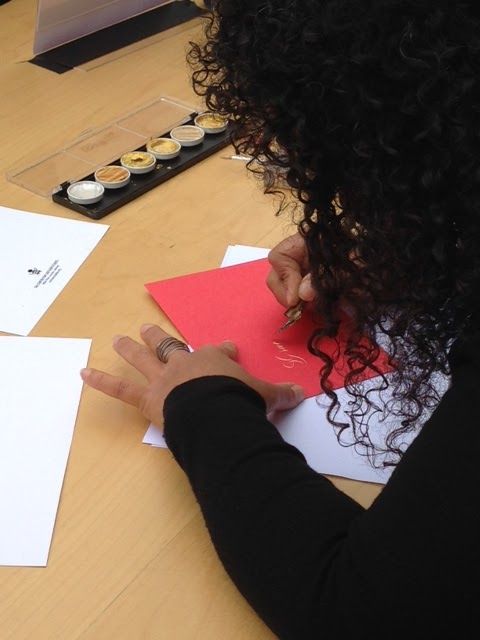 With my new wealth (I thought about making a sign that read "will cartoon for food") - I bought a piece of hot, flatbread pizza, this great comic just published by students at CCS... [When I Returned features stories about local Veterans, you can download a copy too]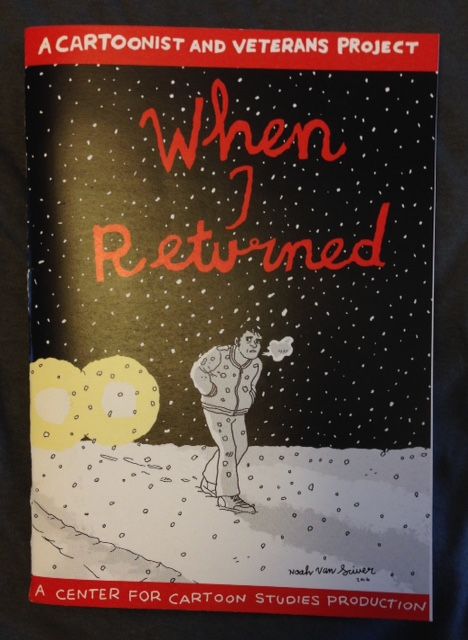 ... and "Toonies" t-shirts for me and Lilah.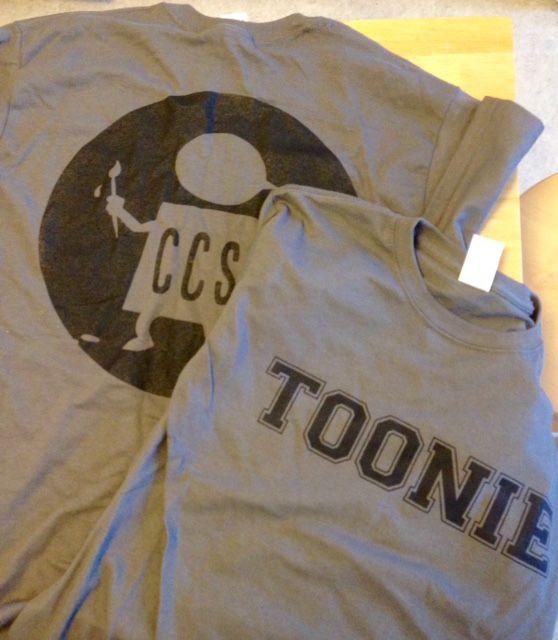 Today was also Free Comic Day, so there were tons of cool comics being distributed...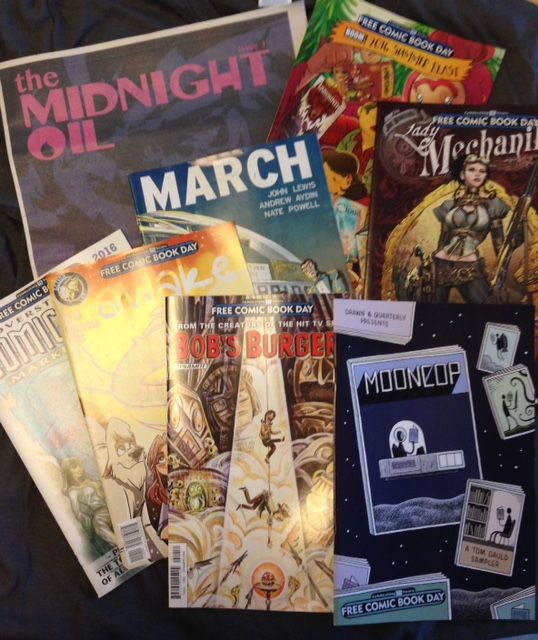 And Jon Chad (one of my teachers) was signing copies of his Science comics. I got one for me and one for Lilah.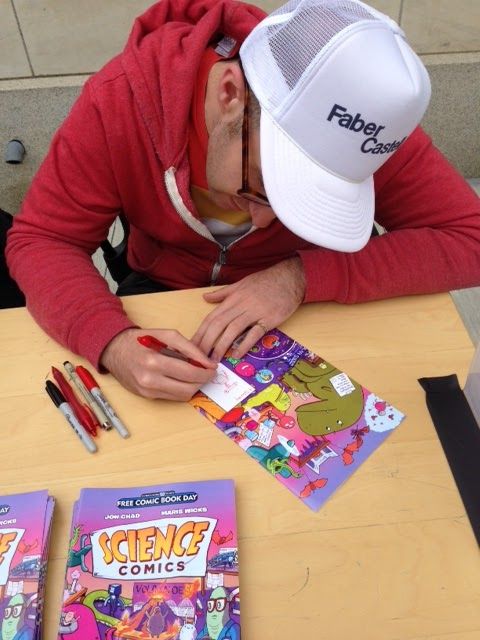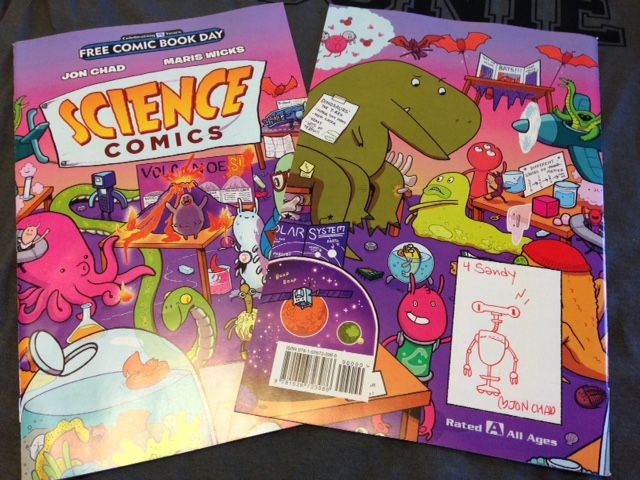 And the VERY BEST... Ed Koren (New Yorker cartoonist), Steve Bissette (my teacher, Swamp Thing/monster cartoonist genius), and James Sturm (co-founder of CCS) did a Monster draw-off!! As James was walking over to stick the finished piece to the wall - I snatched it up!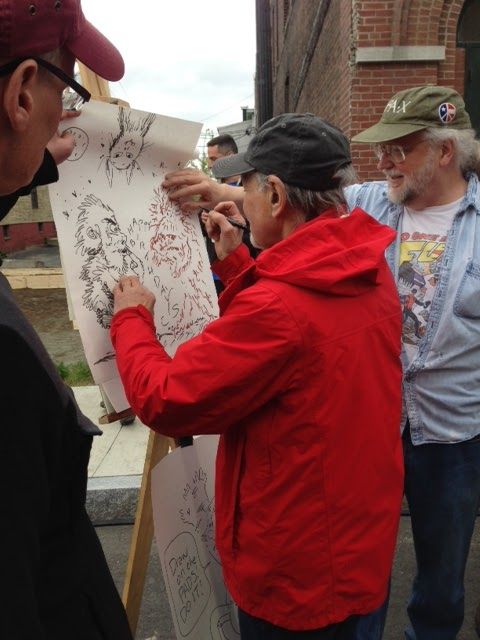 Then I got all three of these super famous cartoonists to SIGN it! Ah, heaven. :-)