#48 - Artistic References - Behind-the-scenes
I've been reluctant to draw comics that express what is really on my mind. In an effort to slow the depression and panic attacks... I distracted myself with an experiment this weekend.
I had a funny vision of my relationship to art supplies and wanted to use the actual supplies to create the comic. I thought you might enjoy seeing the thoughts behind the comic!

I'll show the progression of each page.

I started with pencil sketches of the two pages - which I inked with a Sharpie Pen...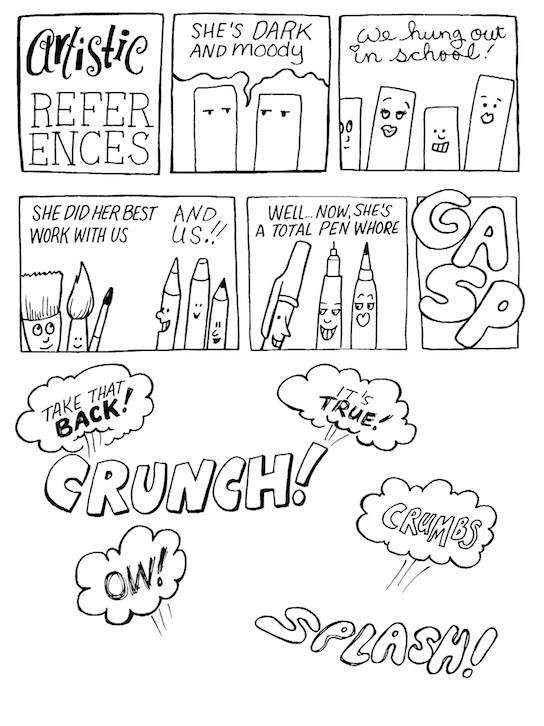 I lay a piece of bristol over the ink drawing and, using charcoal, pastel crayons, watercolor, colored pencils, and ink - filled in their respective areas. This image (below) also shows areas that were erased or colored on the computer after this piece was scanned...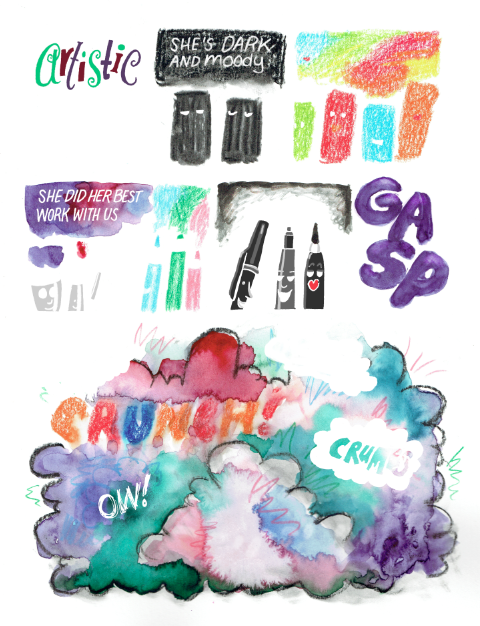 After scanning and cleaning up everything, I layered the pieces together in Photoshop. This is the final Page 1: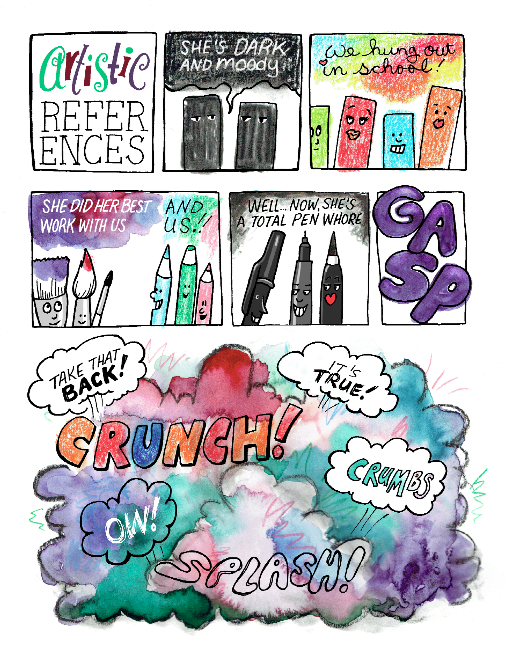 For the second page, I drew the linework with the Sharpie Pen and scanned it into the computer: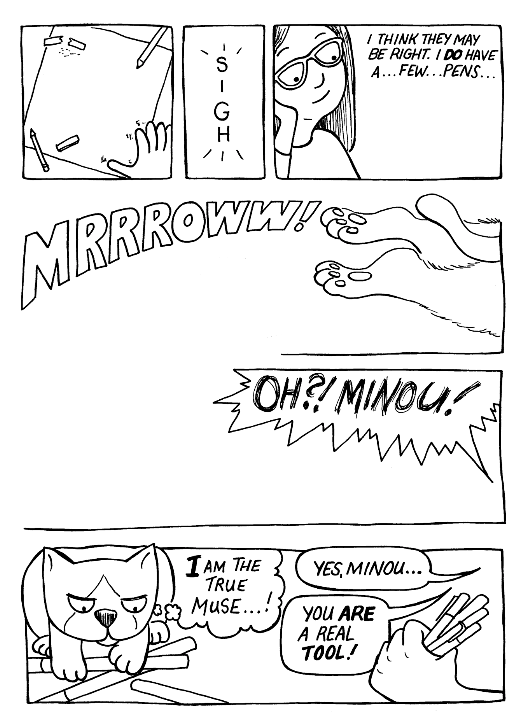 I posed and photographed my pens, then removed the backgrounds in Photoshop. I also shrank down Page 1 and added it to the first panel: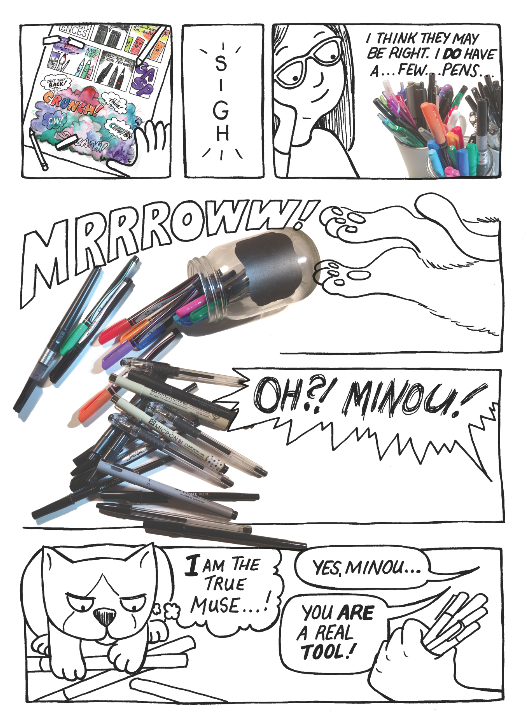 For this Second Page, I added the colors on the computer. Here's the Final Page: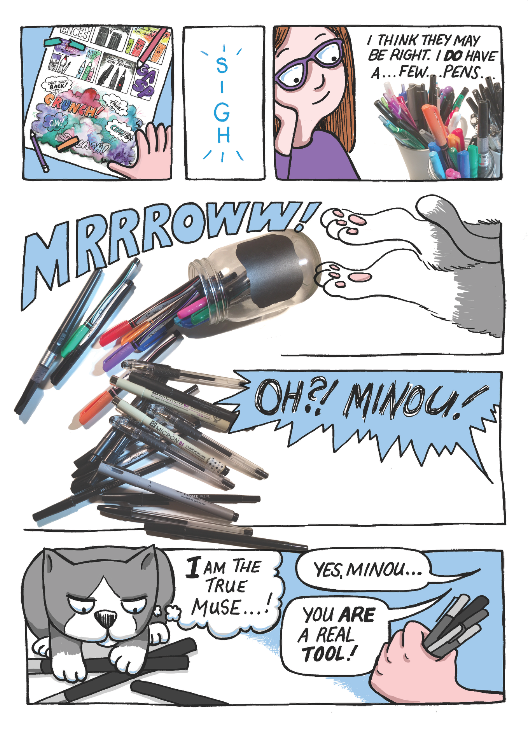 Disclaimer:
No pens, cats, or other art supplies were harmed in the making of this comic!

Second Disclaimer:
I have WAY more pens than are shown in this comic. Like, TONS more pens.
I mean, I really have A LOT of pens!