The Kickstarter only has a few days left (it ends at 8:30am (ET) on Monday, March 11! And we still need to raise about $1,000 more. We CAN do this!!
As extra incentive, I've added two super special, limited quantity, Rewards.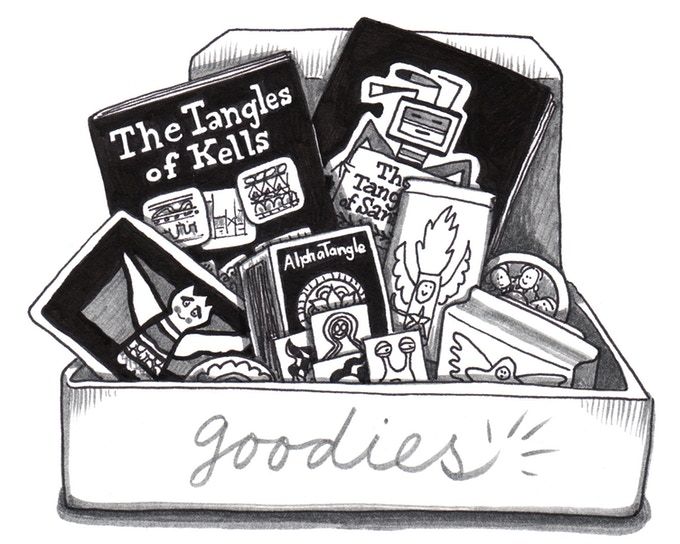 Boxes of Books and Goodies!
I have so many Zentangle books and tiles and pens and tangle cards and tangle tattoos... tangled everything!!! Help me untangle...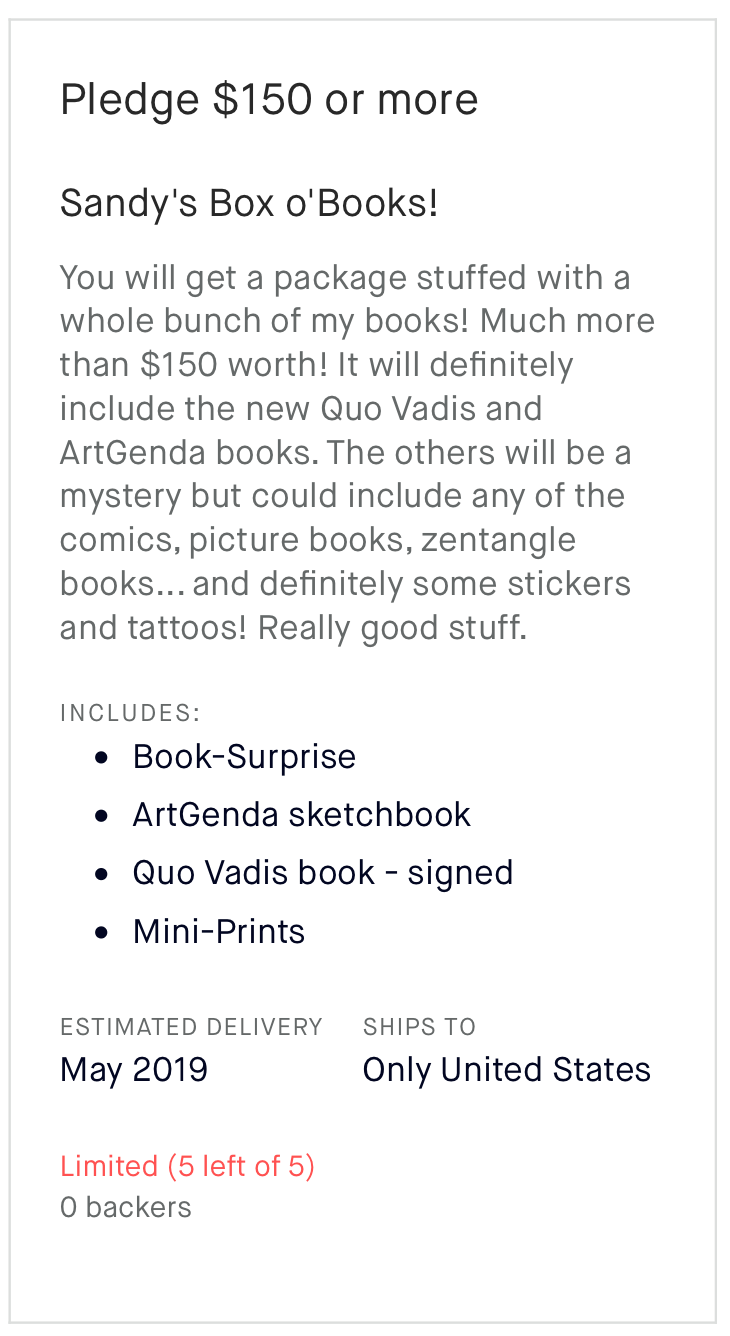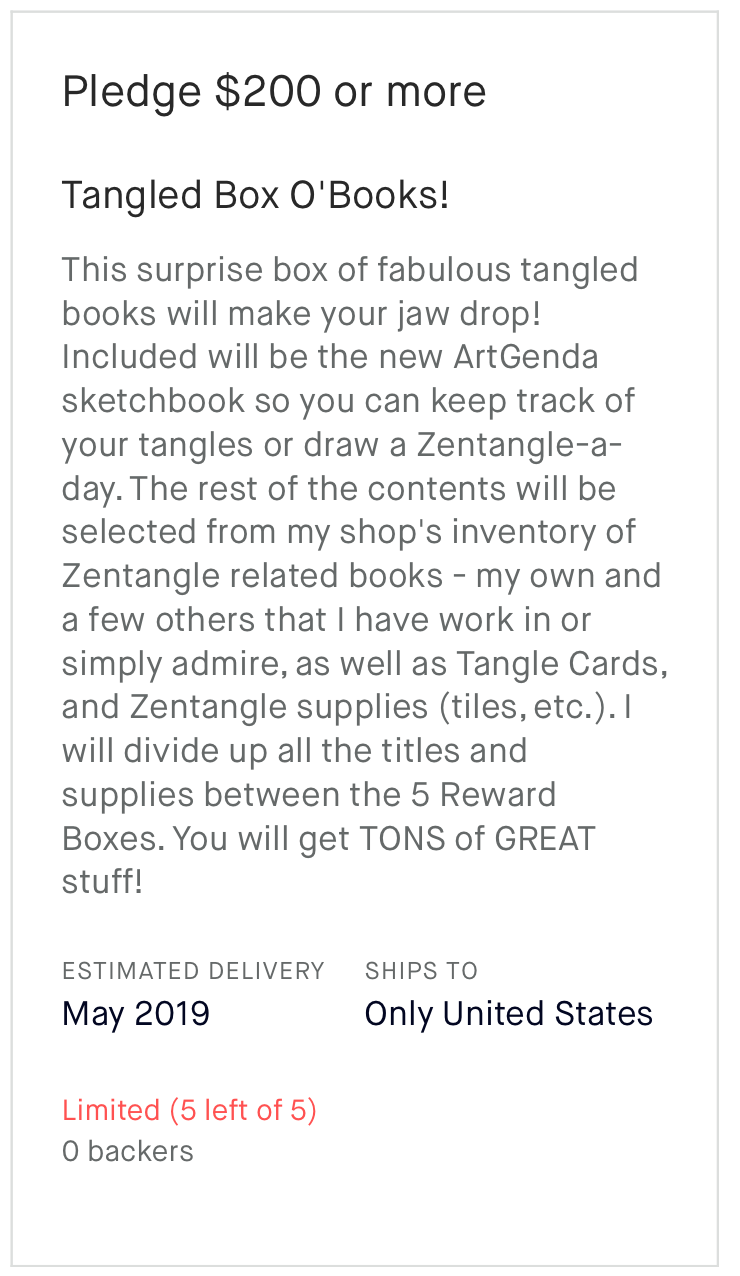 There are only five of each of these rewards available and they will have lots of really great, special STUFF in them - so go back the project right away!!

If I can get backers for these boxes of goodies, I will consider this Project a MAJOR success (and I'll have a bit more space in my Studio Shop) - and YOU will be so busy playing with your new art supplies and getting inspiration from all the books, you won't leave your house for weeks! But don't forget to feed your pets before you disappear into your studio.