Visiting Artist - Marjane Satrapi
Our second Visiting Artist this week was one of my new heros! Marjane Satrapi visited Dartmouth College on Thursday and our whole school trekked up there (a few miles! Phew!)
I had read her books, Persepolis and Embroideries, but borrowed them from CCS' library. Now, I wanted my OWN copy of Persepolis so I could get it signed. I ordered it from Amazon to arrive Wed. afternoon, and when it didn't arrive... I discovered (through the modern miracle of Tracking) that I had stupidly sent it to my NH home instead of here at the apartment in VT. Dang dang DANG!!

I whined about my stupidity, in a text message, to the Fireman, who was, at that moment, creating a garden behind my house. Crazy man must like me a lot because he got the book from my mail pile, jumped in his truck, and drove it up here!! He arrived just as we were setting off to the lecture.

I DID get my book signed too! (Thanks Fireman!)

So, first, here are my notes that I made about a month ago, when I was reading Persepolis and researching Marjane for a class presentation: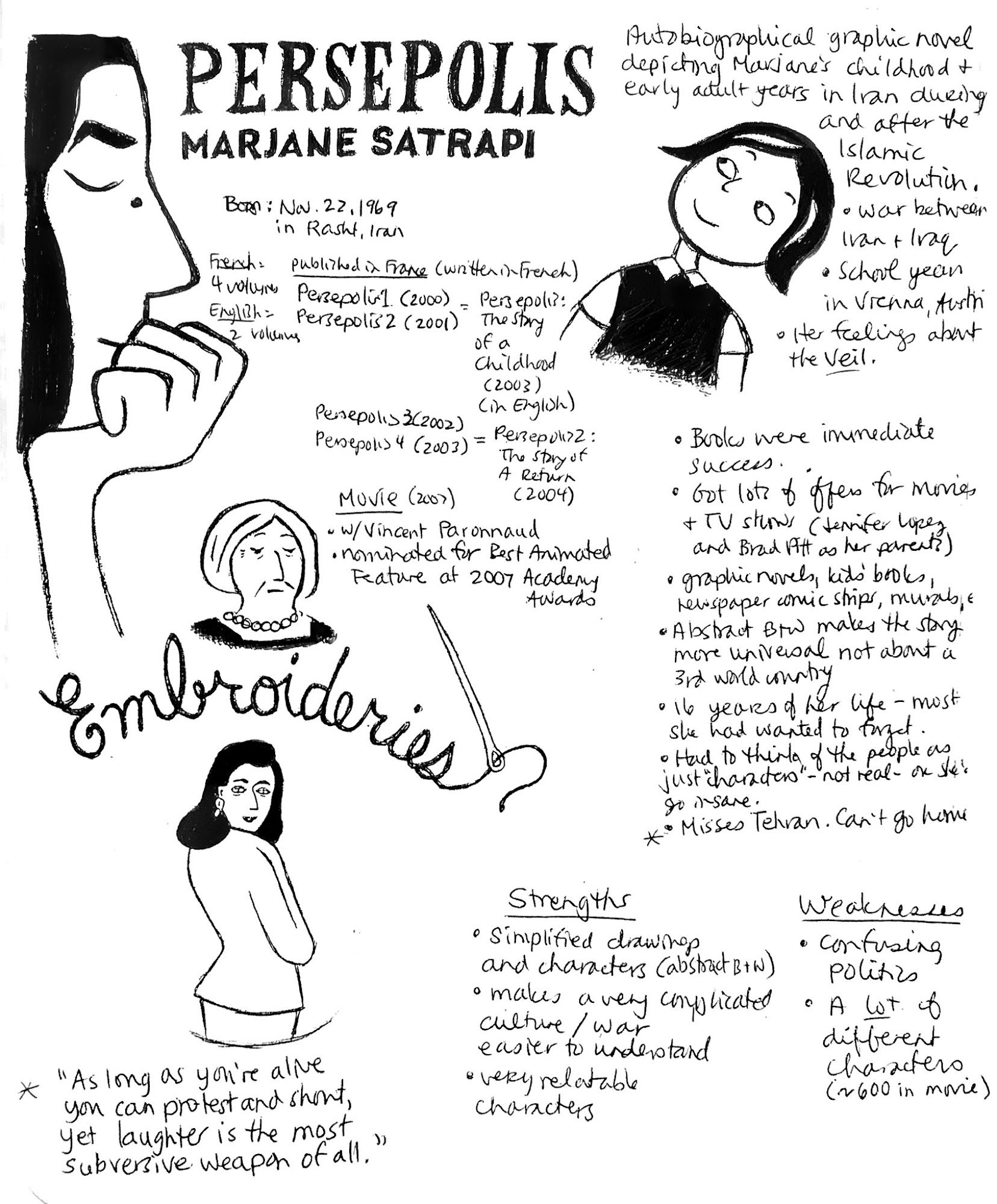 And these are the Notes I made at the Dartmouth lecture: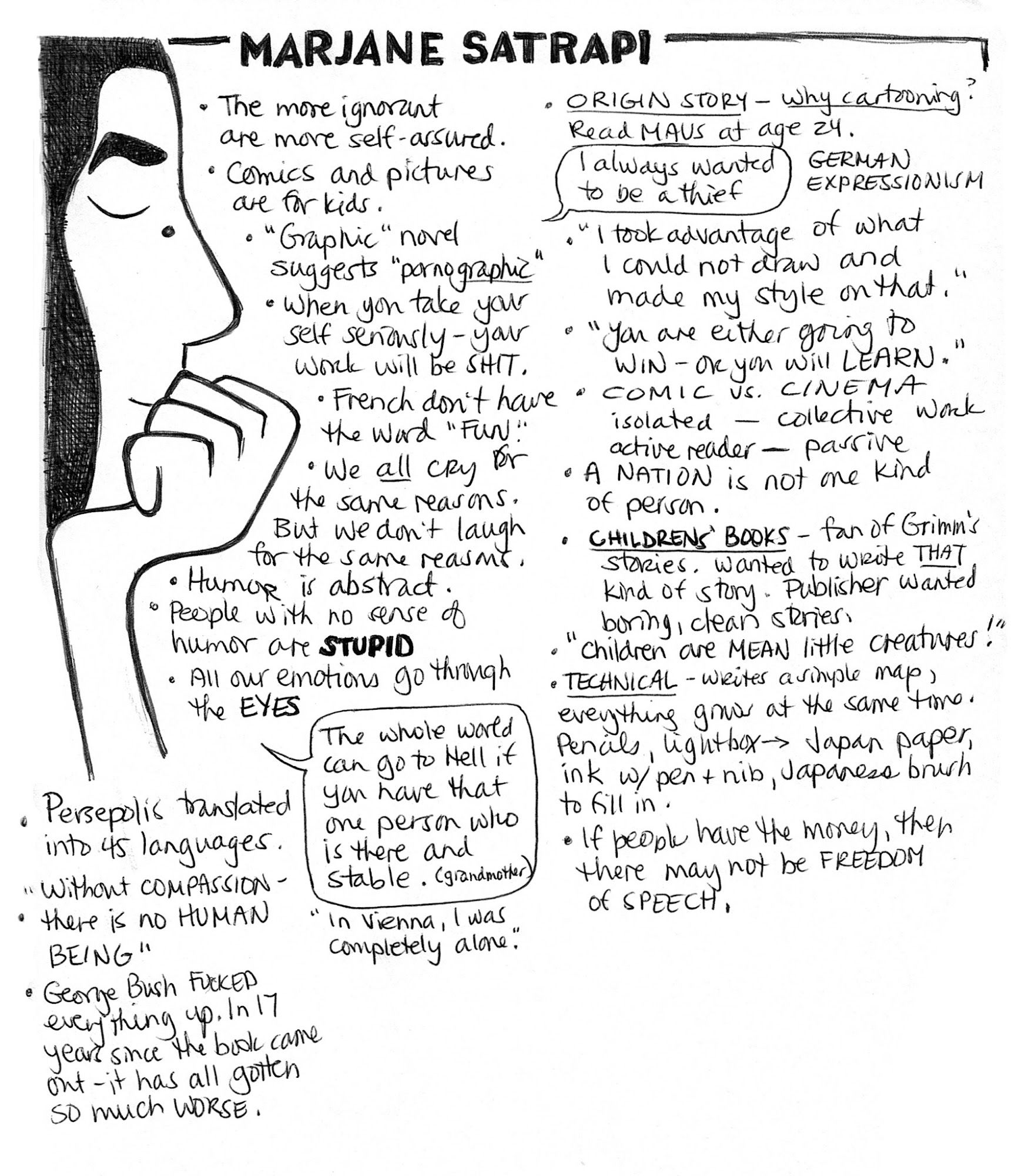 Marjane has such a direct, no apologies way of speaking. One of the things she said that stuck in my mind was:
"As long as you're alive you can protest and shout,
yet laughter is the most subversive weapon of all."
I highly recommend that everyone read Persepolis in comic form, but there is also a movie version of Persepolis on Amazon.



If you are fascinated by her story as I am... there is a great interview with Marjane on YouTube and one in Vogue where Marjane is interviewed by Emma Watson.
SaveSave