Visiting Artist - John Martz
Our artist today was John Martz, a cartoonist and kids' book illustrator from Canada.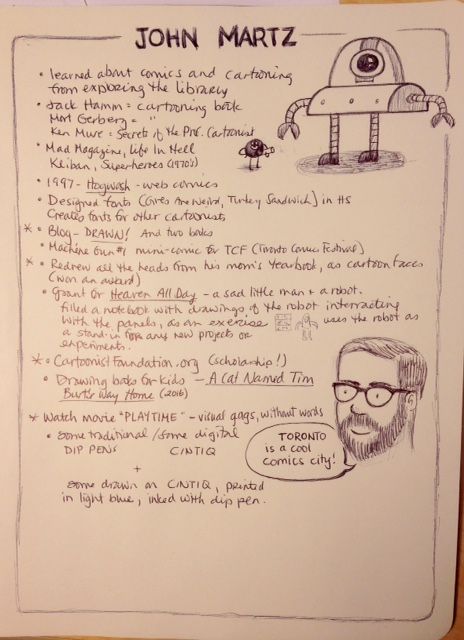 One idea I'd like to steal is to find a signature character (his is a robot) and use it as a daily drawing exercise - fill a sketchbook with just that character interacting with the panels of the comic, etc. Another is - John redrew all the heads in his mother's old yearbook (as cartoons). That is a really fun idea. And, I also learned that Toronto is a great place to be a cartoonist. Who knew?
And he mentioned the Cartoonists Foundation which has a $5000 scholarship!
Here is the comic journaling I did during the lecture. I've been influenced by this week's homework to redesign the choking poster, although, I resisted drawing the first image in a big red circle with a line through it.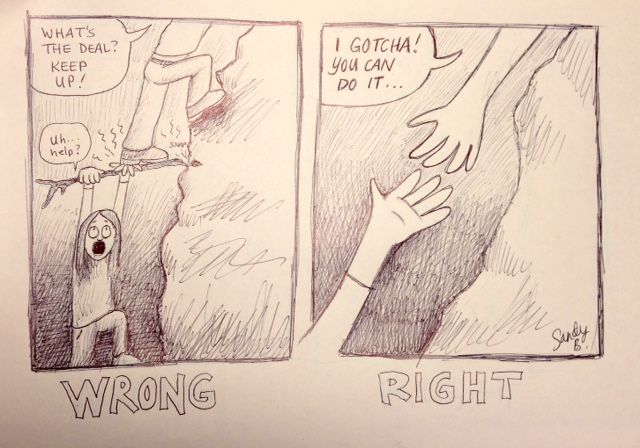 Lilah has vacation this week and is hanging out with me. She got a lot of drawing done during my class - including a great comic she drew, but won't let me show...
...and some character studies of sleeping cats. I especially love the "ears are down" cat. Too sweet.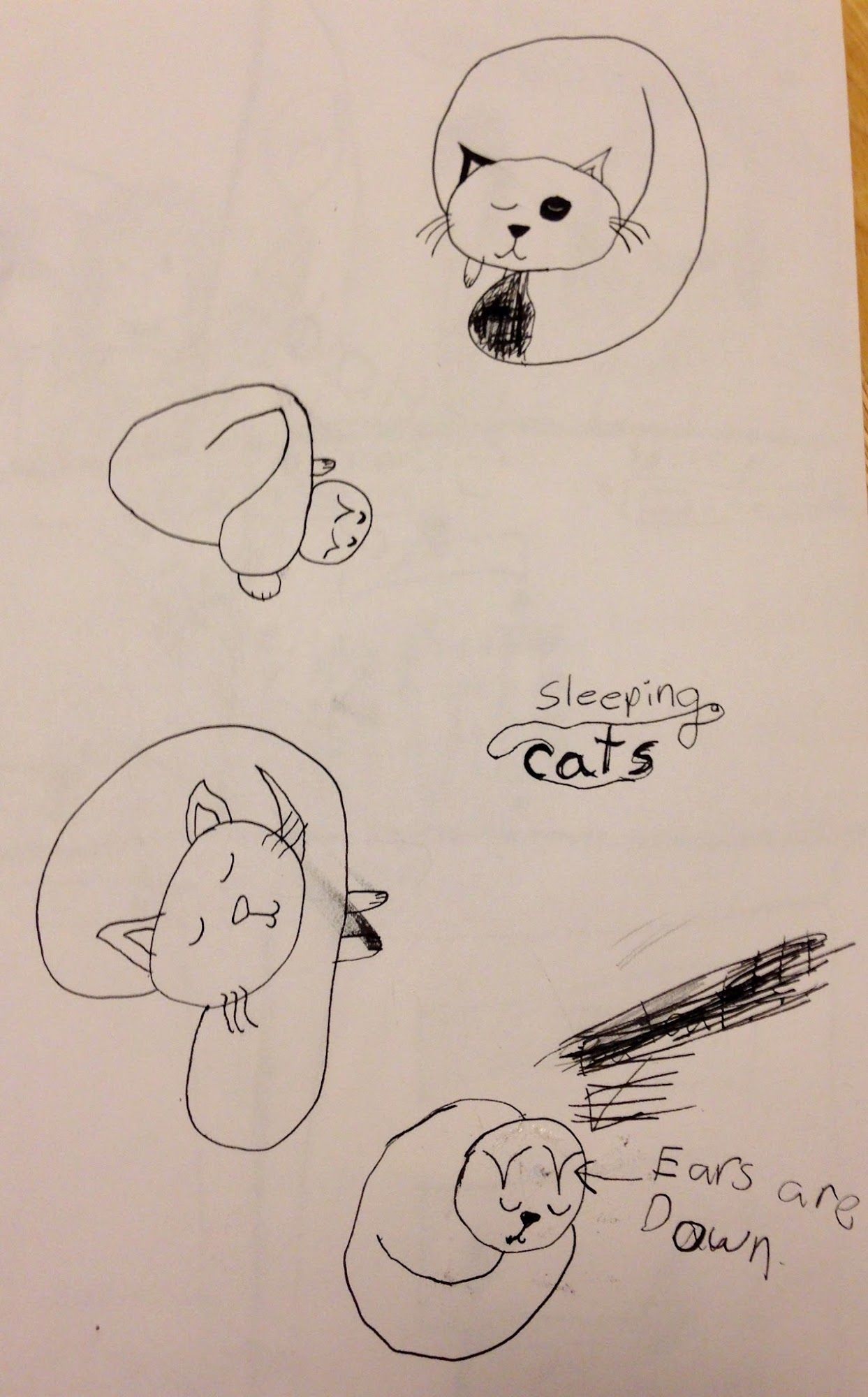 There were a few other cool characters and she and Kota drew pictures for each other too. Lilah's hands were BLACK from smeared ink and smudged pencil.
She looked like a legitimate cartoonist!