Most of my posts lately are on the Glyphs & Glitches blog since they are cartoon school oriented. If you'd like to get access to those posts as well, but you missed the Kickstarter campaign, you can still subscribe though my Etsy store.
Lilah and I were at the Foothills Restaurant and it was really crowded with a long wait so she hunted down a coloring book and crayons. OMG - this was the stupidest Disney Princess knock-off yet!!?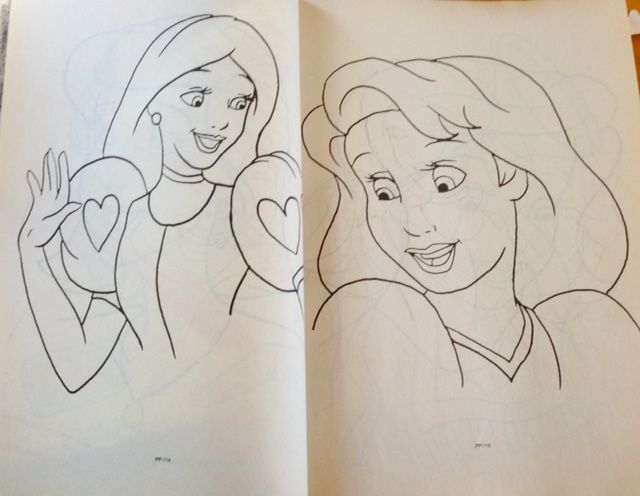 Every drawing was basically the same. Every princess and pose and expression... the same. The kid and I decided it was our mission to make the images more interesting. We decided on a horror theme...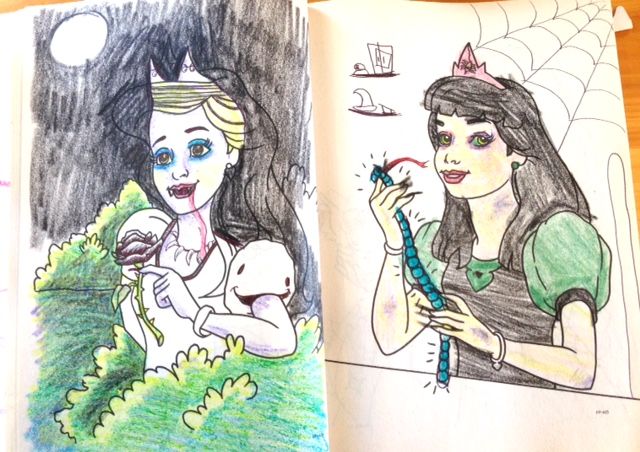 Here are some close-ups - hope you aren't squeamish!

Here's my Maleficient-ish vampire princess...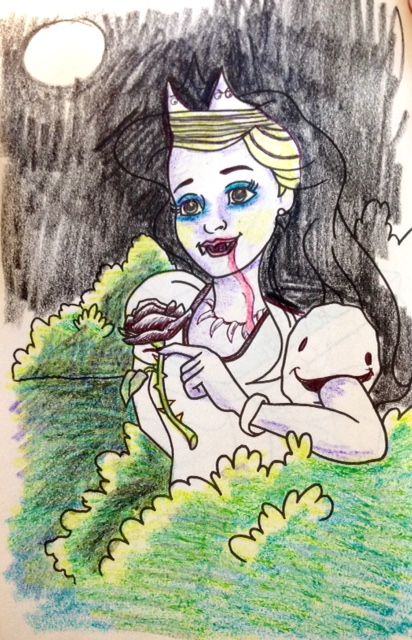 .. ah, yeh, she was a vacant princess emerging from the bushes with a rose. It was already "weird" before I embellished it!
And Lilah turned her princess into a Witch-Zombie princess with a dangerous snake! (The snake was originally a string of pearls.)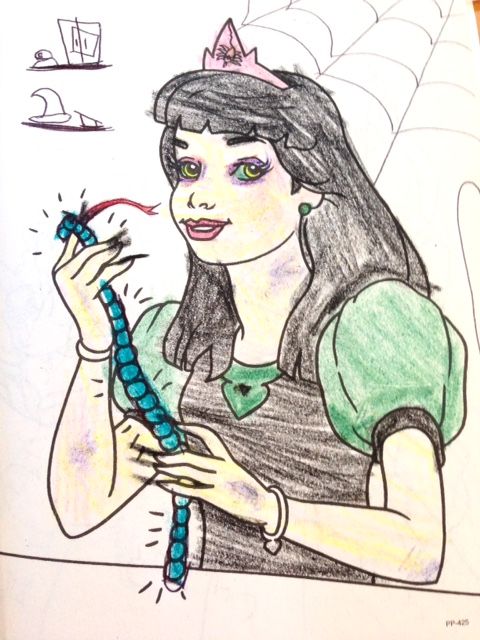 So. That was fun.

A bit more artsy... at my apartment at school...

I think I posted about this table I painted, a few years ago? It has three "faux" Zentangle tiles painted on it... I love that it confuses people and they try to pick them up, or move them before putting food down! Ha ha!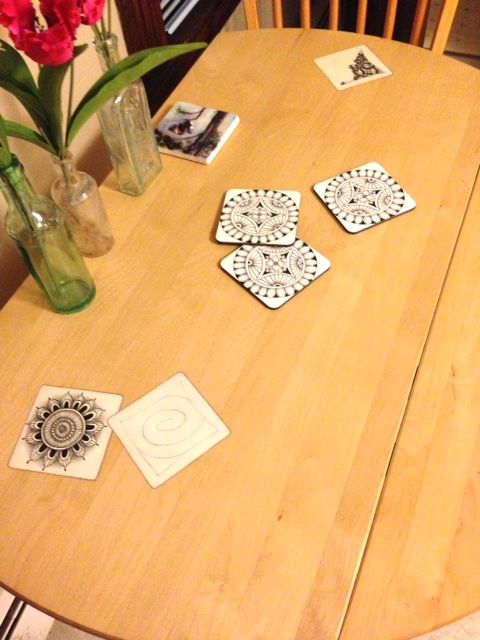 Now that it is my actual kitchen table, not just a pretty accent in the studio... I realized I needed coasters to protect it. So I made some on Zazzle that look like real Zentangle tiles, but these CAN actually be moved around. Ha ha!
(I'll probably get confused first).