Everyone learned to carve their own rubber stamps today. Despite the challenge of stamping onto the textured watercolor paper in our journals, the designs were beautiful. I was really impressed (pun intended) with the work.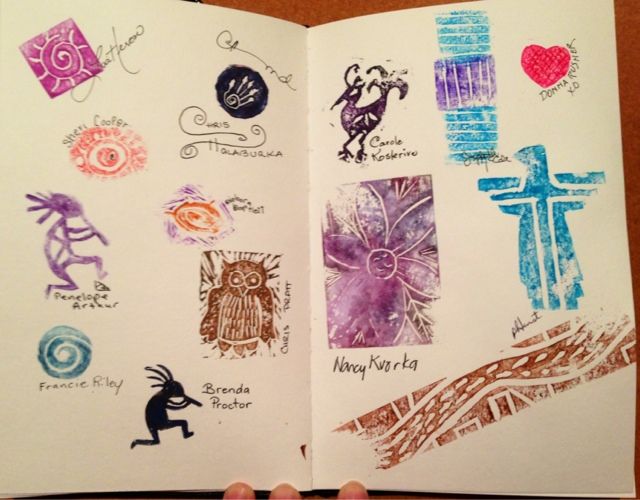 After lunch, Jessica did a lesson on drawing and coloring adobe houses and chili peppers.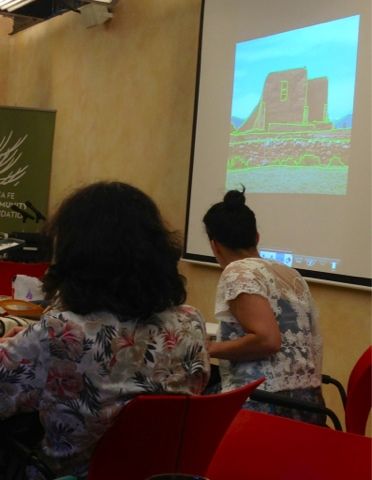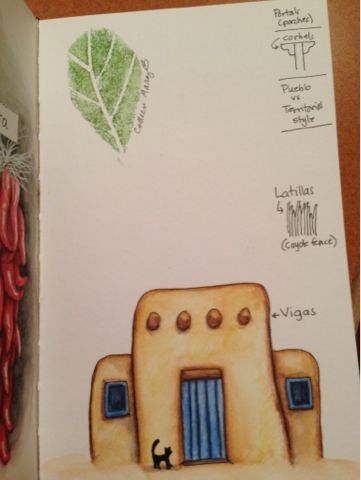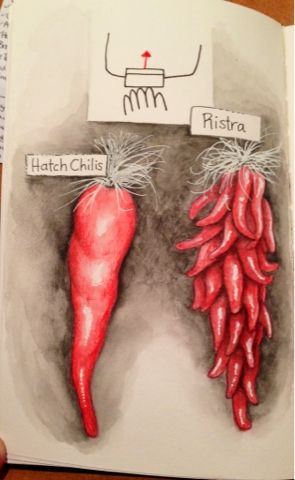 I worked a bit more on my sketch of the Old Pecos ruin from Sunday.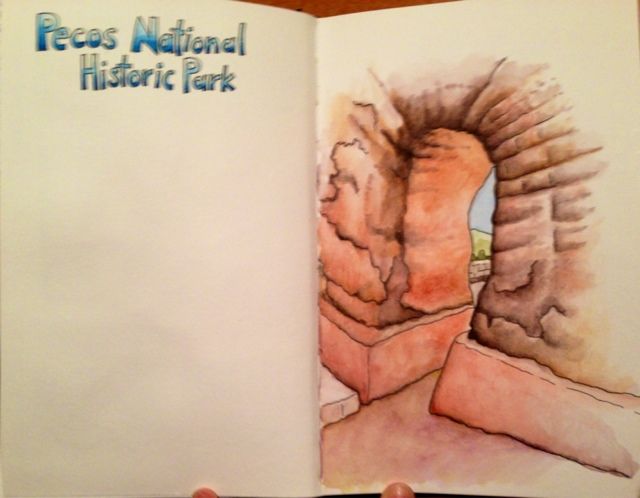 And we explored the neighborhood looking for interesting examples of adobe walls and doors.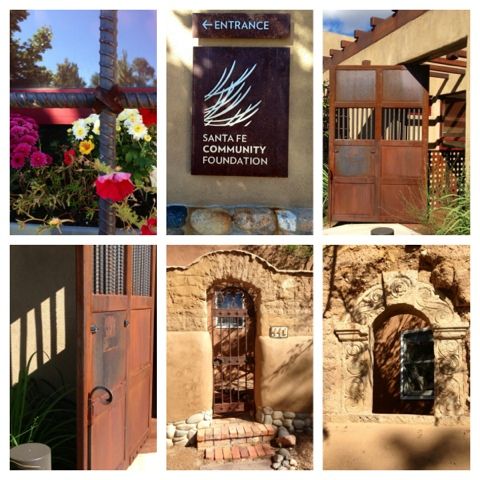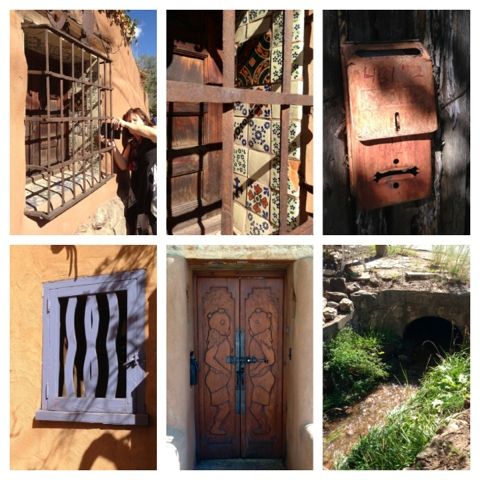 We headed back to the hotel and spent the next four hours drawing and being really silly!  (Fun!)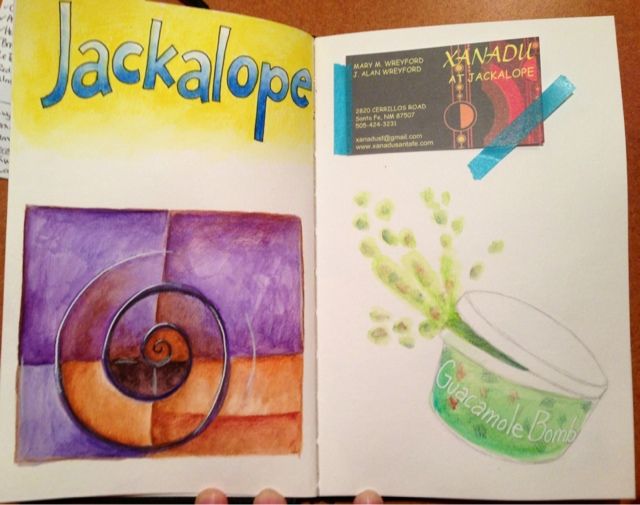 I need to work on the guacamole a bit more...
By the way, Lisa Heron is "brilliant".