I did a workshop on drawing faces this morning...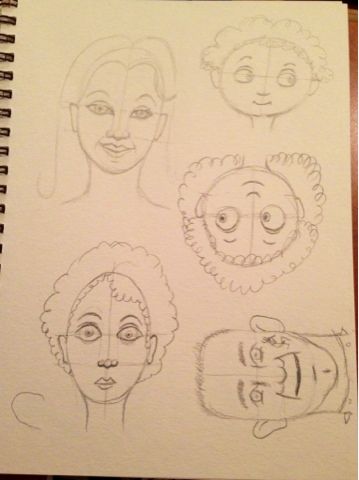 Then one on using Tombow markers - and other water-based markers- with a water brush. The effect is like water colors with a lovely blend. The coolest thing was using the clear Sakura Glaze pen as a resist!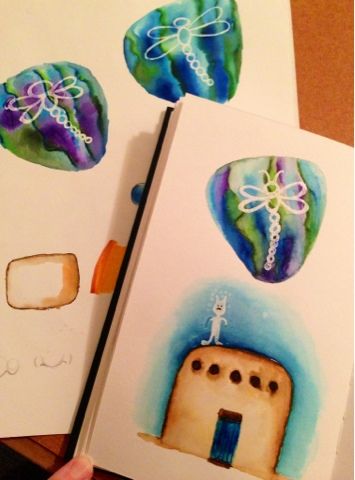 We went on small group field trips - some to Museum Hill and others to Canyon Road. Canyon Road is a mile and a half of incredible art galleries. I wandered it... in hot sun... with Vivian.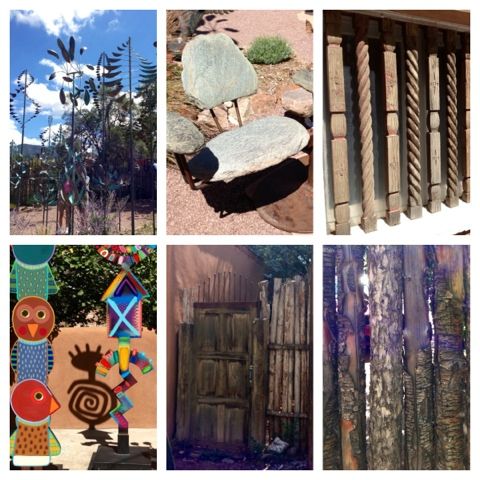 Kinetic sculptures, chairs made from rocks and very interesting shadows. A bit of Star Wars graffiti.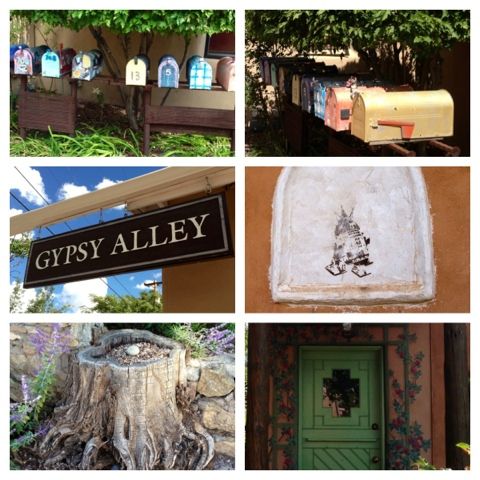 For dinner, we went to The Shed (I love the sign) near the Plaza. Cold red raspberry soup and a vegetable quesadilla... The soup was passed around the table with moans and sighs of delight. It was so delicious.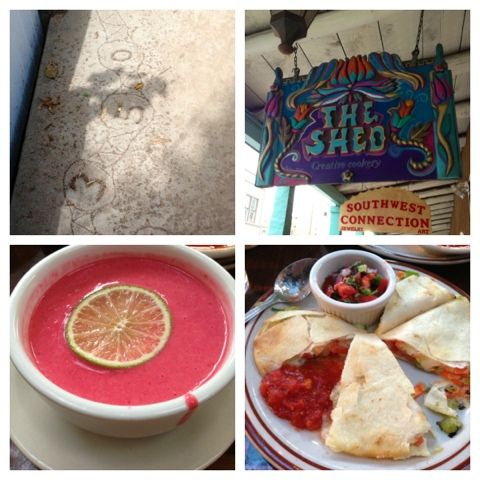 Once again, I am beyond exhausted, but I had a wonderful day; drew pictures, met more incredible people; and laughed so hard during dinner, I almost wet my pants. :-). Another perfect day.
Here's a page from my journal showing what I could remember of a cool earring I would love to have... Day of the Dead meets steam punk.