Lilah and I went on a big adventure... across the street!
There's an old warehouse that has been converted into very colorful shops and art studios. The gift shop - that term doesn't do it justice - called "Oodles", is run by this huge poodle. I think his name is Petey. He came out into the hall and brought us into the shop, showed us around, then reclined on his chair.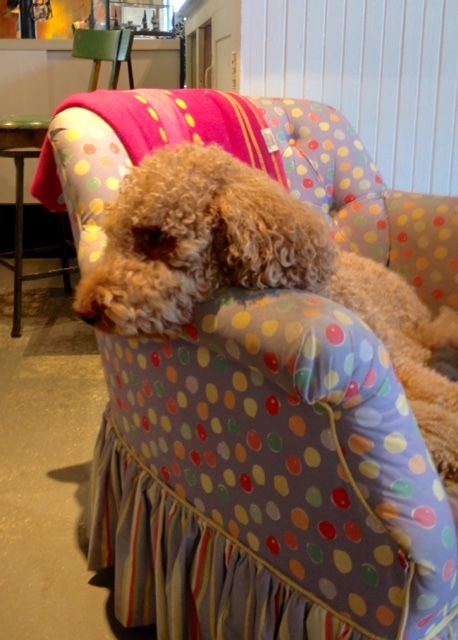 The halls and ceilings in the building are really unusual  - bright colors...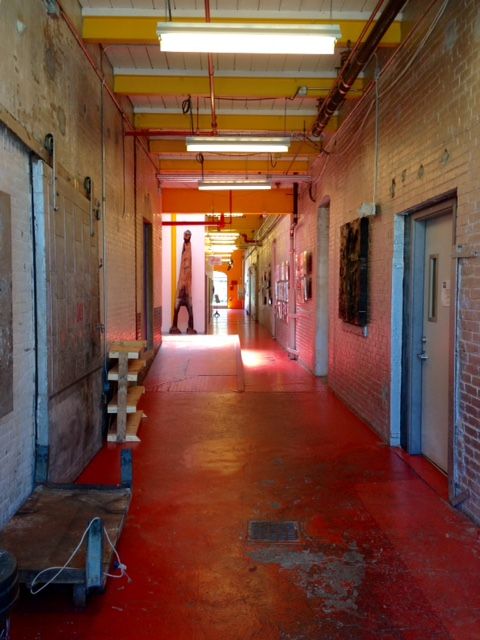 ...large ROUND skylights...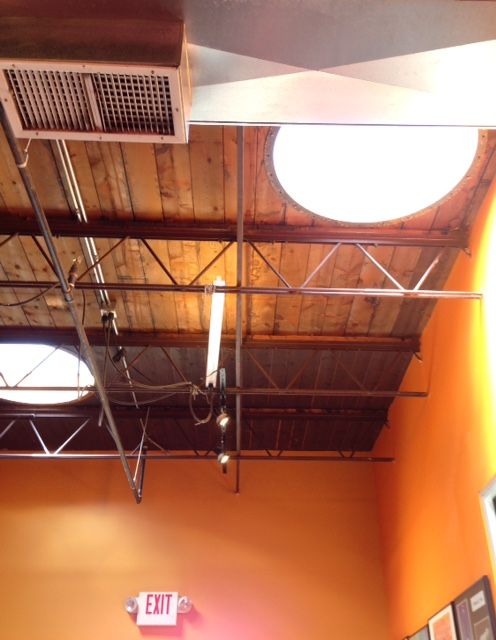 ...very odd, skinny doorways...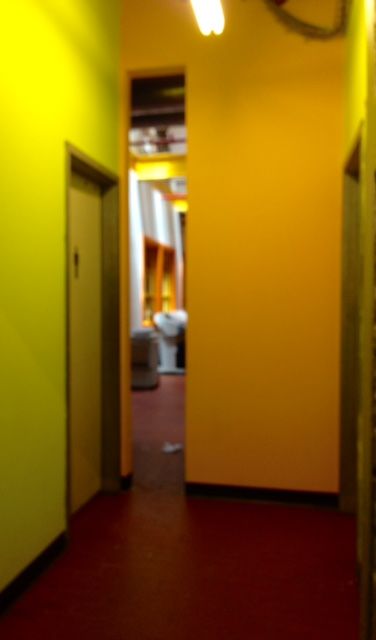 ...sculptures mounted high up on the walls...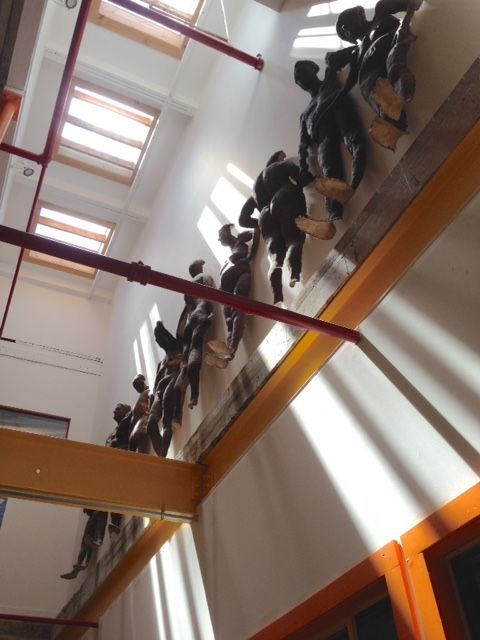 ...piano in the hallway...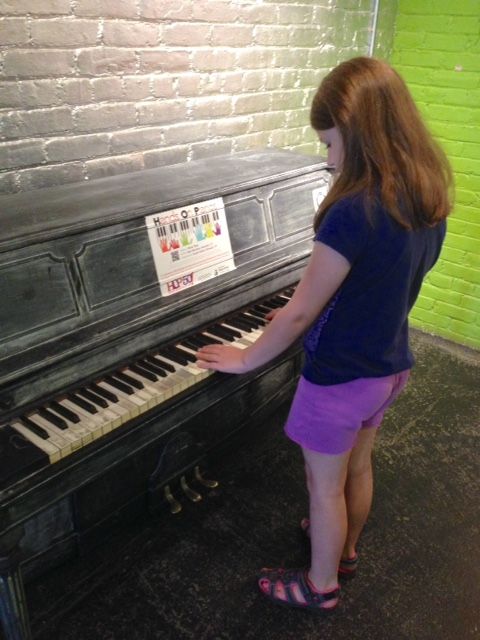 ...and a paint-your-own-pottery place! I'll let you know how our pieces turned out when we collect them next week.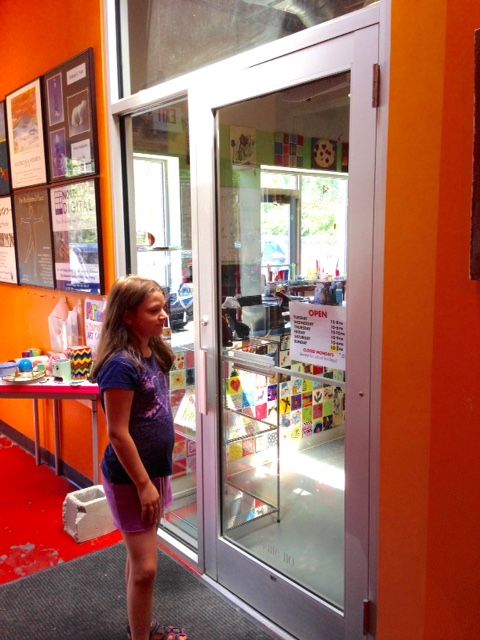 This last picture is not from the Tip Top building, but it is very cool anyway. The BoHo cafe has beautiful chalkboard menus. This section has the Wizard of Oz themed sandwiches!