The Non-Fiction Comics FEST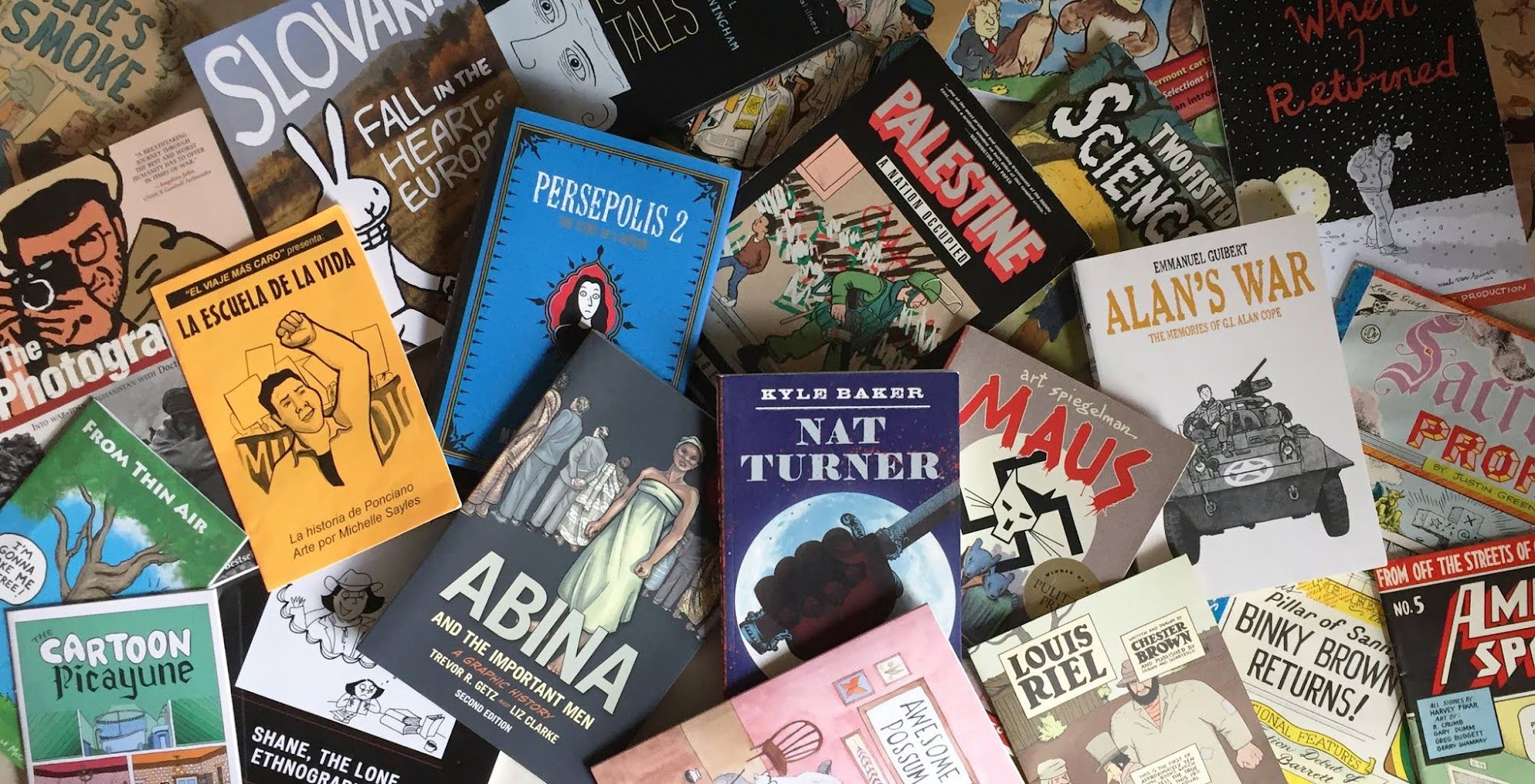 I am so excited to be a part of the Non-Fiction Comics Mini-FEST sponsored by the Vermont Folklife Center in Middlebury, Vermont!
Here's the info from their webpage:

Join us from 10am-4pm on Saturday, June 16, 2018 at the Vermont Folklife Center in Middlebury for the second Non-Fiction Comics Mini-Fest!

From science to politics, history to health care, cartooning has exploded as a legitimate medium for exploring non-fiction topics and the textures of lived experience.

The Vermont Folklilfe Center's Non-Fiction Comics Mini-Fest is a day-long event presenting a diverse assortment of Vermont and regional cartoonists engaged in non-fiction work - including discussion panels at 11am (Stephen R. Bissette Presentation: THE PALEO PATH), 1pm (History and Historical Fiction: A Conversation with Jason Lutes) and 3pm (Ethnographic Cartooning).So stop in and meet some local cartoonists, check out their work, and learn about how comics can describe the world around us and tell stories of everyday life.Best of all it's ABSOLUTELY FREE!
Oh, Hey!
Also! On Friday, June 15, 2018 we are hosting a special workshop: Drawing from the Past: A Nonfiction Comics Workshop. Taught by NH cartoonist, Marek Bennett, Drawing from the Past will introduce participants to the basics of making comics from primary source historical materials!Steve Bissette and Jason Lutes were my teachers at the Center for Cartoon Studies, and Marek Bennett was the person responsible for telling me there WAS a cartoon school!

The other cartoonists displaying their (our!) art is also quite impressive: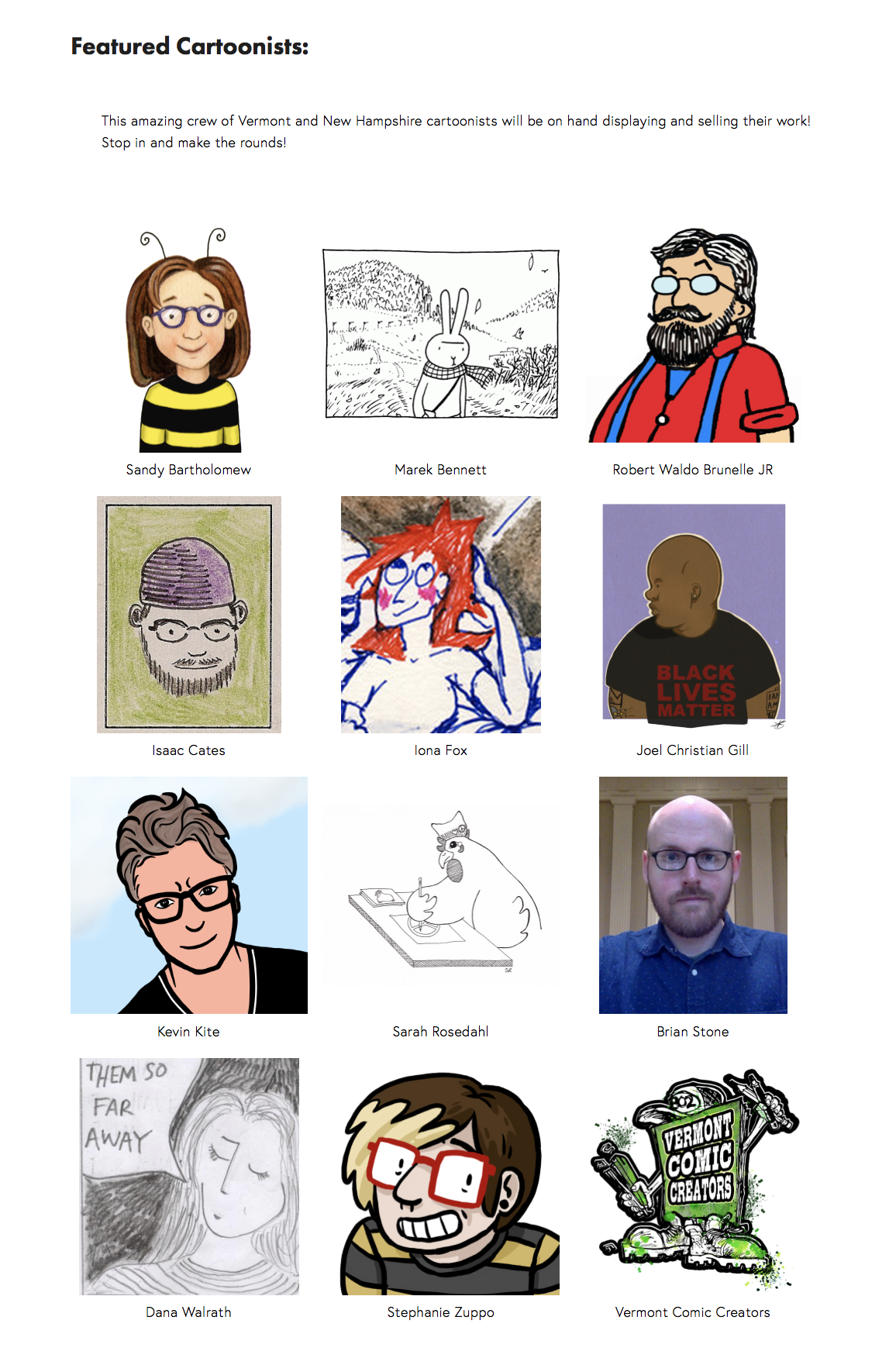 I'll be bringing a few of my Thesis comics - the Begin Again Comics Magazines, We Will Never Leave You - comic interviews with my inner demons, some of the Science Comics and Kits I created for the Montshire Science Museum, and some of the Tangle Cards too.

Unlike a comic-con, there's no cosplay and licensing insanity. Just all-natural, gluten-free, preservative free - COMIC CREATORS!

Good stuff - totally worth the trip!