The Covid 19 (aka The Covid Diet)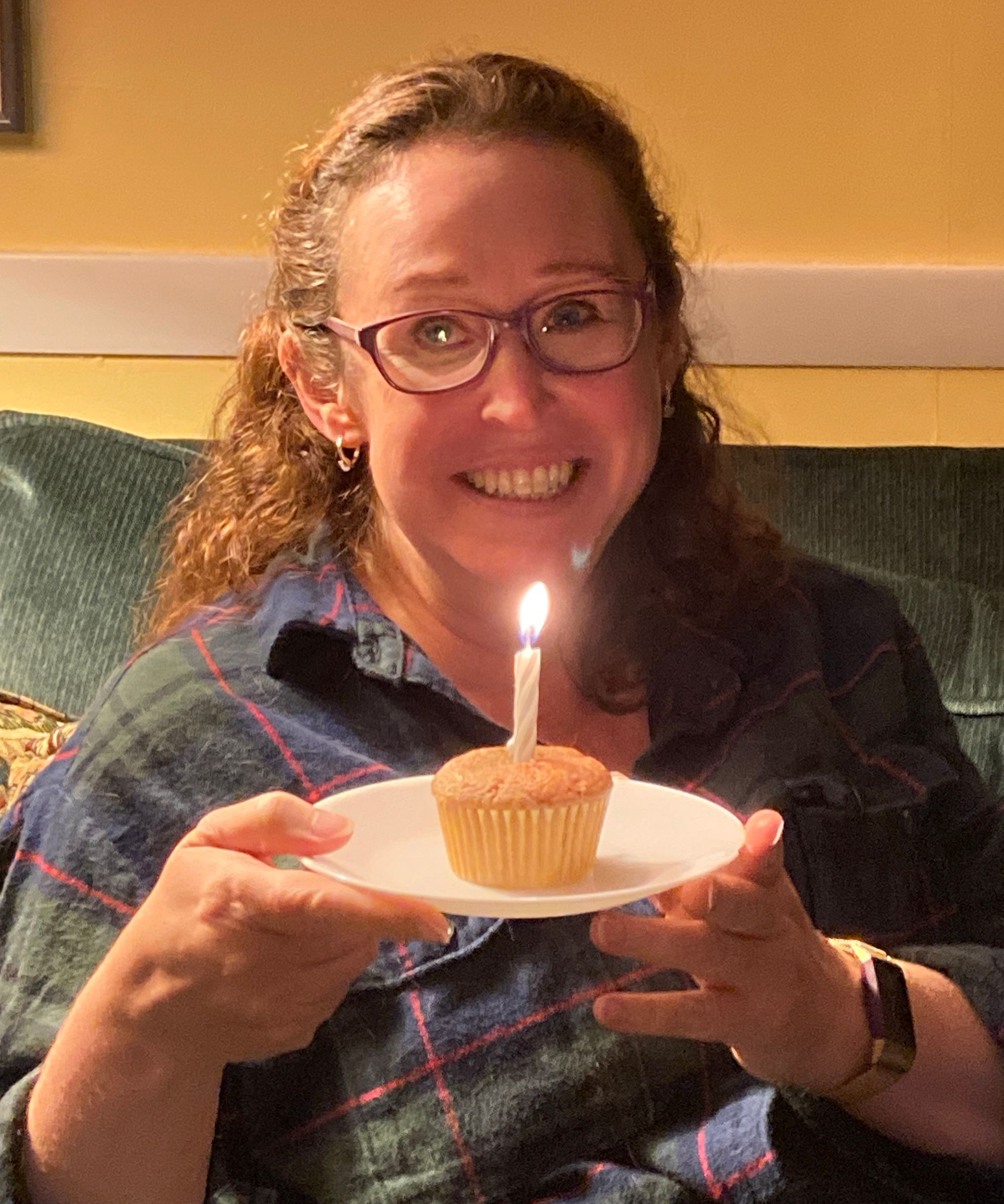 My goal this month was to find alternative ways to decrease the inflammation in my body (without any "procedures" or shots into my joints). I had been reading books by Mark Hyman, MD - and I will post the sketchnotes I drew on this blog soon. I started with the simplest concepts - eliminating gluten, dairy, and processed foods - and I was very pleased with the results! I could move my shoulders without pain!!! So good. The idea of fasting for 12 hours, between dinner and breakfast, and longer fasting occasionally - seemed absolutely "impossible"!
Until it's not. The day after I ackowledged my success... I got Covid. and began my Fast. A week later, food still tastes like cardboard and it's hard to tell if something is hunger pain or nausea. And I lost almost 20 lbs. Just as many of us gain or lose "the Freshman 15" when we go to college, I lost "The Covid 19."
I have a damaged immune system from having radiation as a kid so the last few years were a nightmare trying NOT to get exposed to the virus. Now, when I'm telling myself that it's safe to leave the house and make friends and DO things again... I get sick. How? Why? When I called to reschedule a doctor appt, I figured it out.
Me: I need to reschedule, I've got Covid.
Them: Do you have a fever?
Me: Not anymore.
Them: That's fine then, just put on a mask and come on in.
WHAAAAT!? I did not go, but at least I know I probably picked it up there last time.
I spent a few days asleep on the couch (not) watching whole seasons of SUITS. The pup was finally out of her collar and feeling like running and playing, but I couldn't move. Mark and Theo showed up on Sunday and whisked her away. Elsa Bear was out of her head happy to see her friends!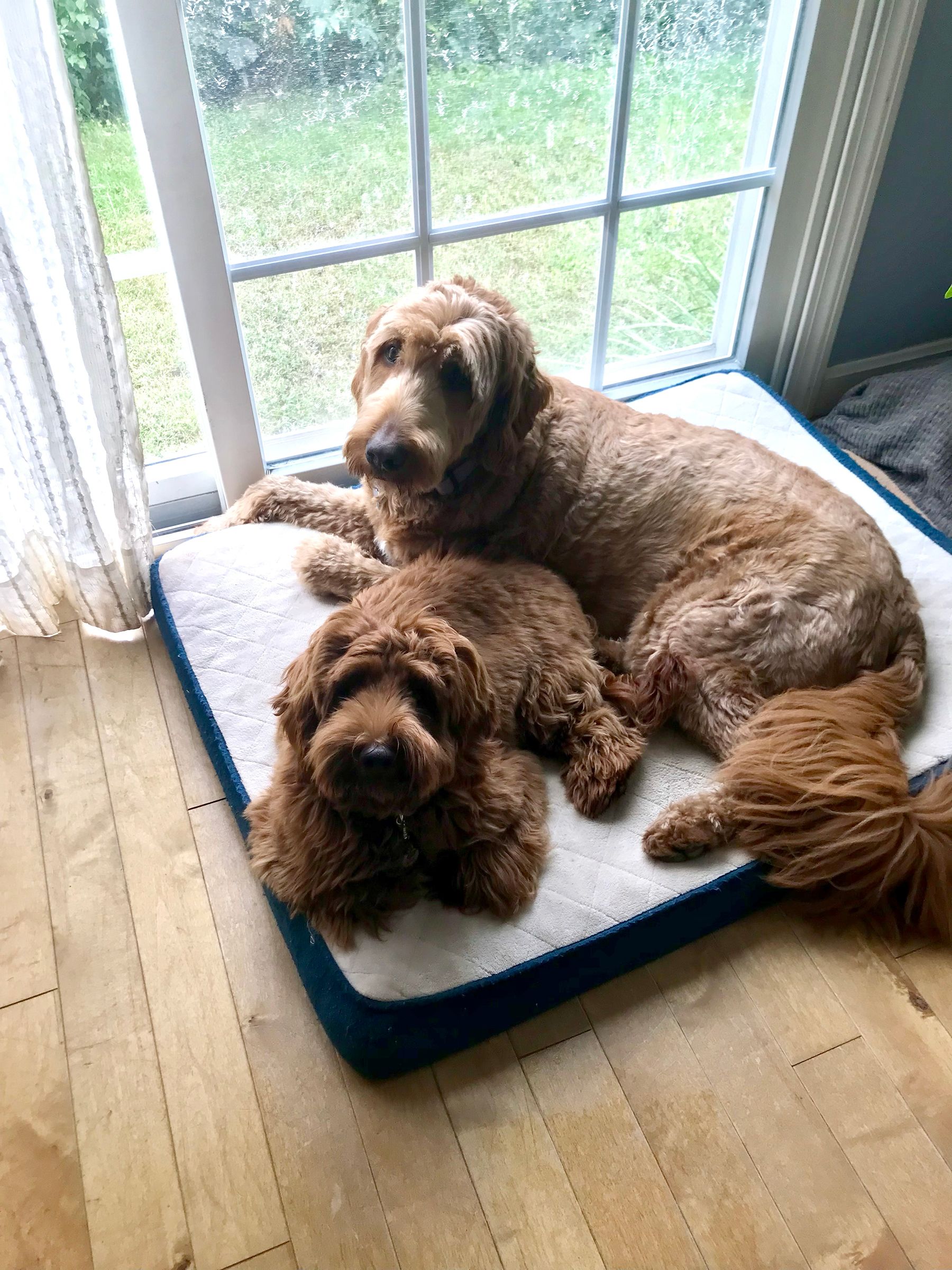 And I just slept for the rest of the week. The worst symptoms, other than intense dizzyness, queasiness, loss of appetite and taste, were/are restless leg syndrome, burning muscles, crazy Depression and anger/frustration, brain fog/confusion, and exhaustion. I still feel the last few.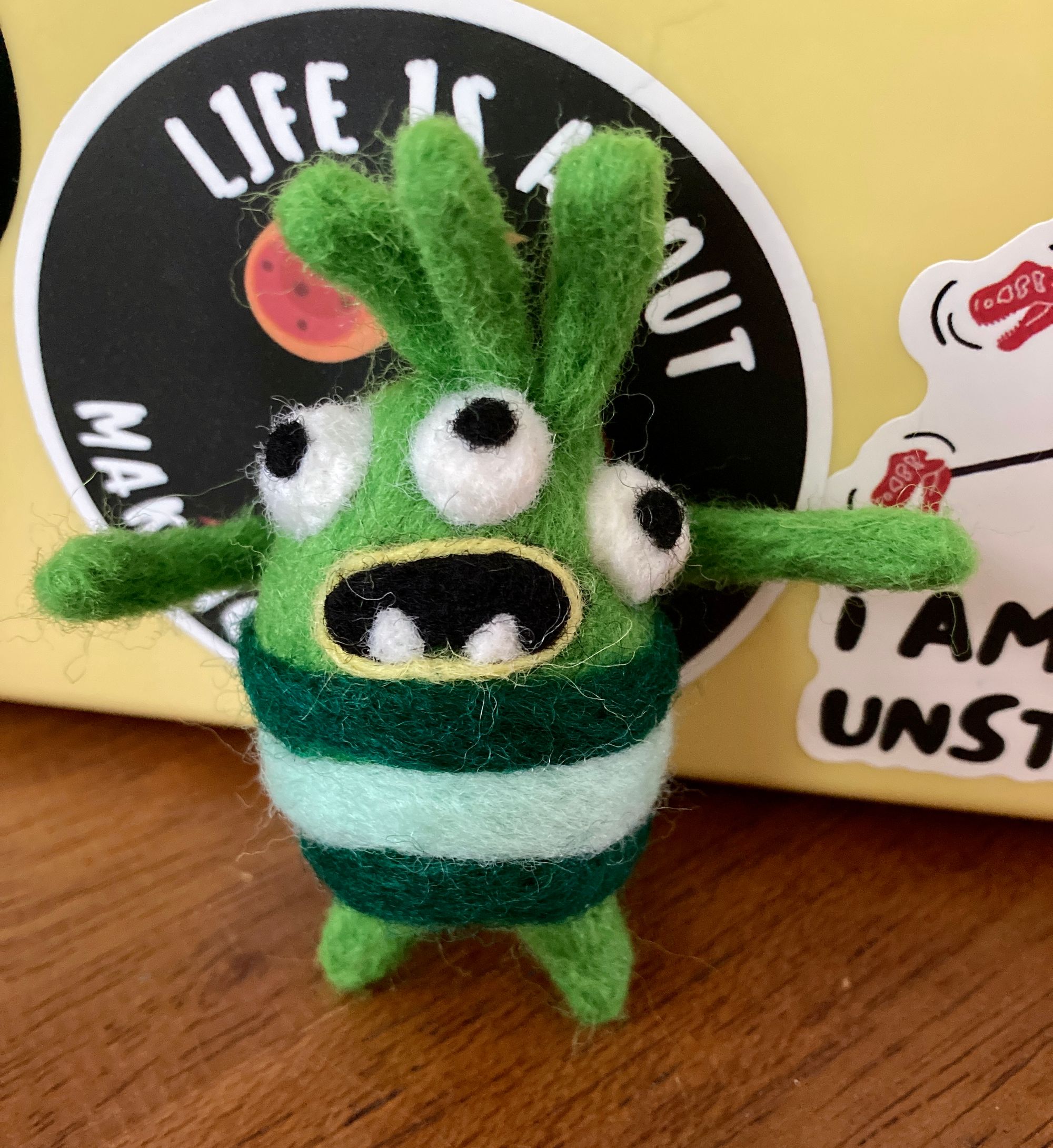 The hardest part was realizing I had to cancel my birthday plans - a few days at the Getaway tiny cabins. In reality, I propped myself up on the couch and started needlefelting monsters. My daughter made cupcakes yesterday and gave me a present she'd brought me from Estonia.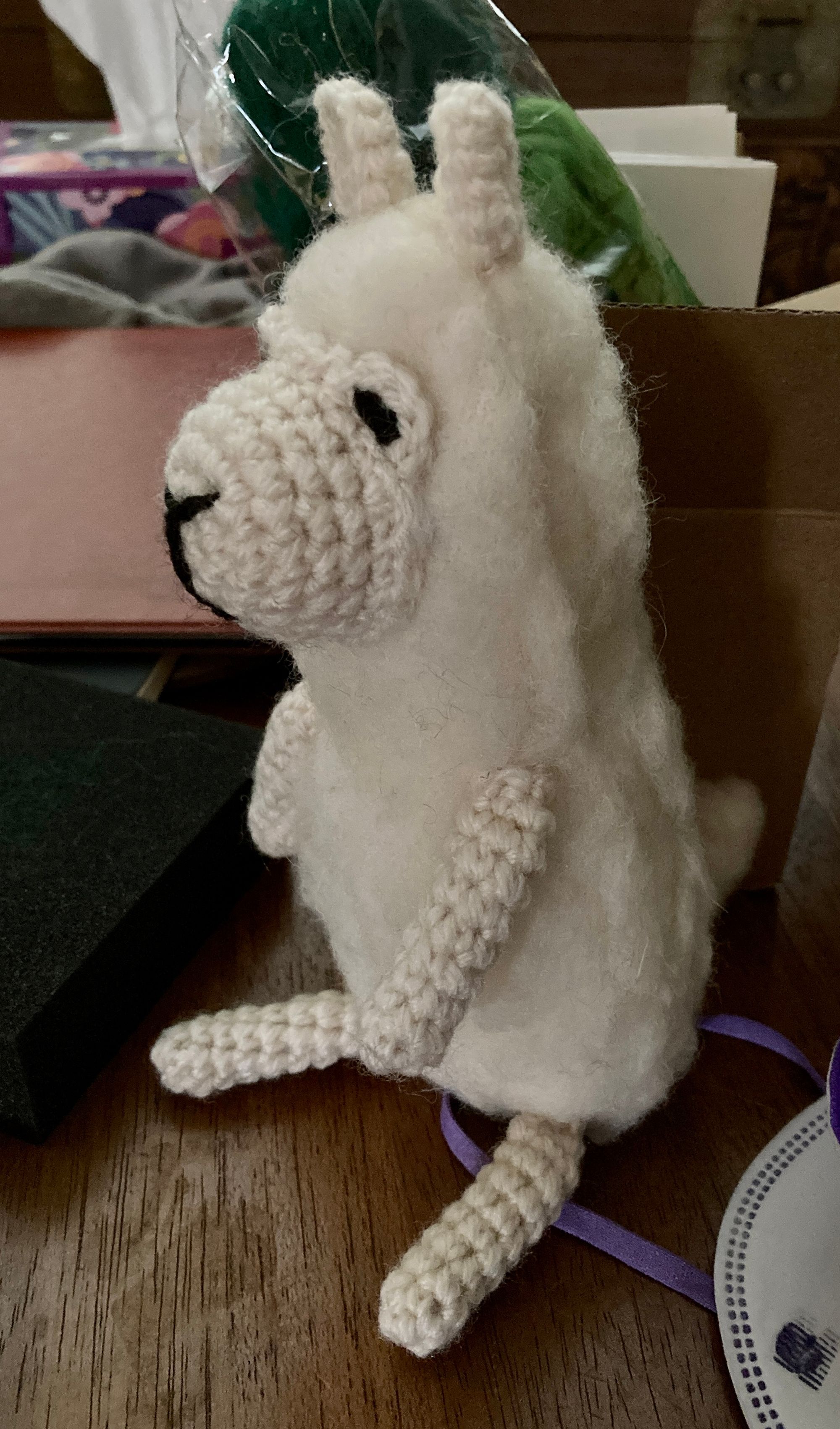 I named her Dolly Llama.
In between all the sick... I finished a childrens' book I started 30 years ago. I'm really happy with it and need to do a Kickstarter - so you'll hear more about it soon. As I get more and more bored (I am not a patient patient), I come up with more ideas. If you think I am prolific, it might not surprise you to know I have spent most of my life in hospitals or recovering from illnesses and surgeries. In other words... bored to tears and coming up with new ideas.
During a self-pity monologue on lonely birthdays, Amanda, my lawyer, reminded me that I had never finished Begin Again #7 - The Pandemic Issue (begun 3 years ago!) and now that I had finally caught the virus - I could legitimately finish the issue!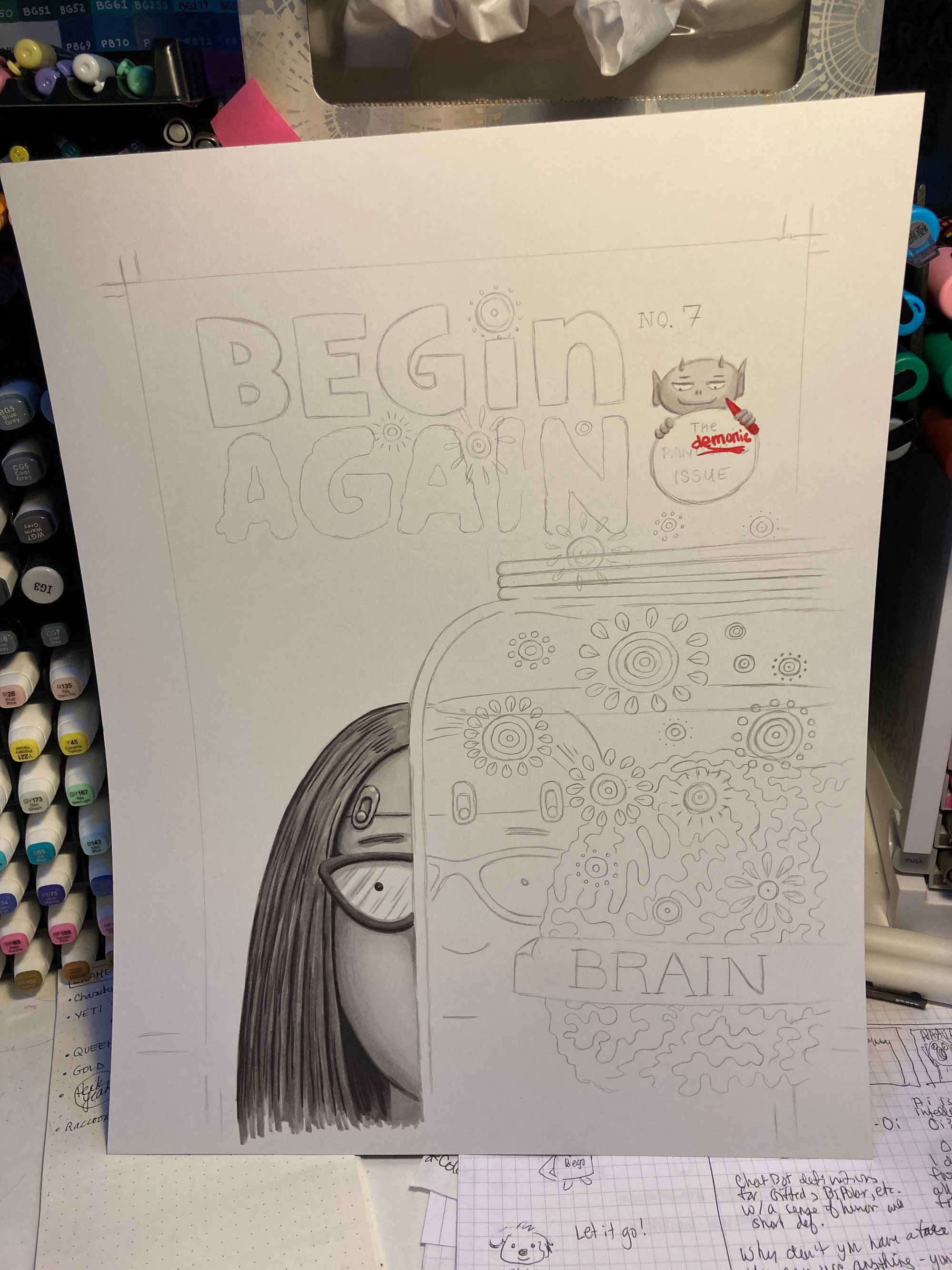 And, YES, that is exactly what my brain feels like right now!