School has kept me so busy and it is hard to coordinate time with my daughter, so I decided my Christmas present for Lilah this year would be a few days with me.
We saw Mary Poppins at Northern Stage last night.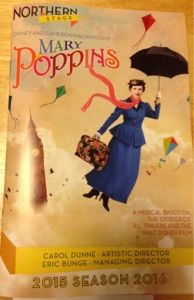 I'd had trouble getting tickets- all the matinees were sold out and the evening performances had no seats together. But, after begging, just a little, the ticket lady gave us the last two seats in the handicap section. Which turned out to be right on the stage!!
We were so close, we could have untied the actors' shoelaces. Lilah was on the edge of her seat in awe at the special effects and she barely kept herself from jumping up and joining the dancing.  On the walk home, I asked her what she thought of it all. She yelled, "it was practically PERFECT in every way!!!"
This morning we played with Minou, who has missed Lilah a lot (or at least her sneakers?)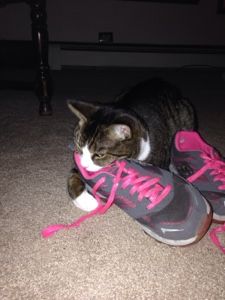 Then we did a little holiday decorating and got really silly singing songs on YouTube.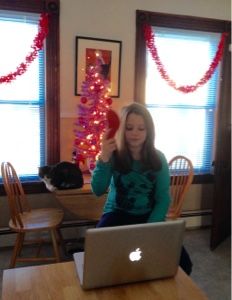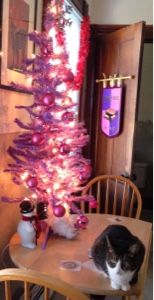 Right now we are exploring at Montshire Science Museum. It is 50 degrees outside, sunny, and very un-wintery... So we did the Planet Walk hike. It was beautiful, and just a tiny bit creepy with no one else in the woods.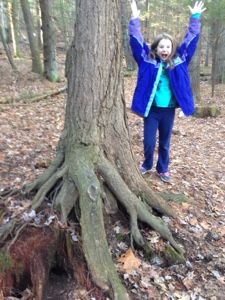 We found a cool fairy house tree.
And we made it to the "Sun" - the end of the trail.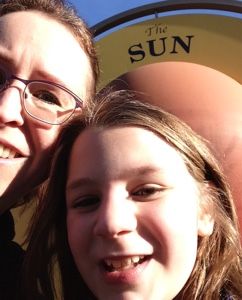 There is a new exhibit on light...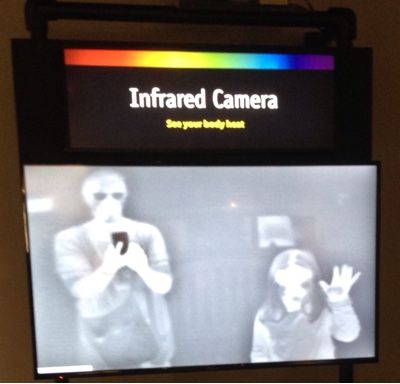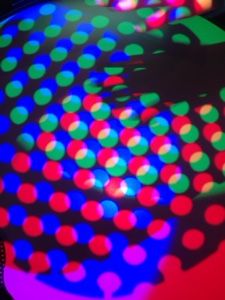 And another about gears...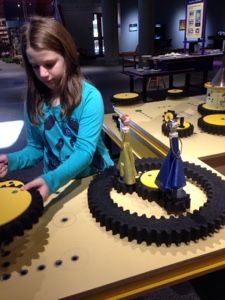 And of course, our favorite - the bubbles...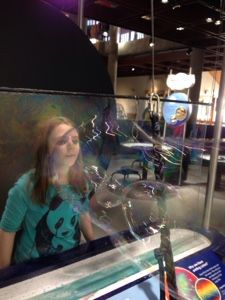 Right now she has befriended a gaggle of kids and they are building a temple or something...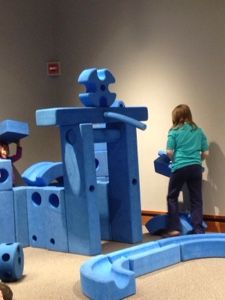 I'm getting hungry. I have visions of cinnamon buns at King Arthur Bakery and then maybe a movie... "The Good Dinosaur"... And then... Eight hours of sleep! Ah. The perfect day!