Tangle Library App is back up on iTunes and has a new filter feature! Due to popular demand, Ian added a filter that lets you sort by where the tangles originated. If you already own the App, be sure to "Update" it in iTunes to see the new feature.
If you do not already own it, you can get it here: https://itunes.apple.com/us/app/tangle-library-yoga-for-your/id793008411?mt=8
Just click the blue button that says "Open in iTunes" - or go to the store from within iTunes and do a search for "Tangle Library".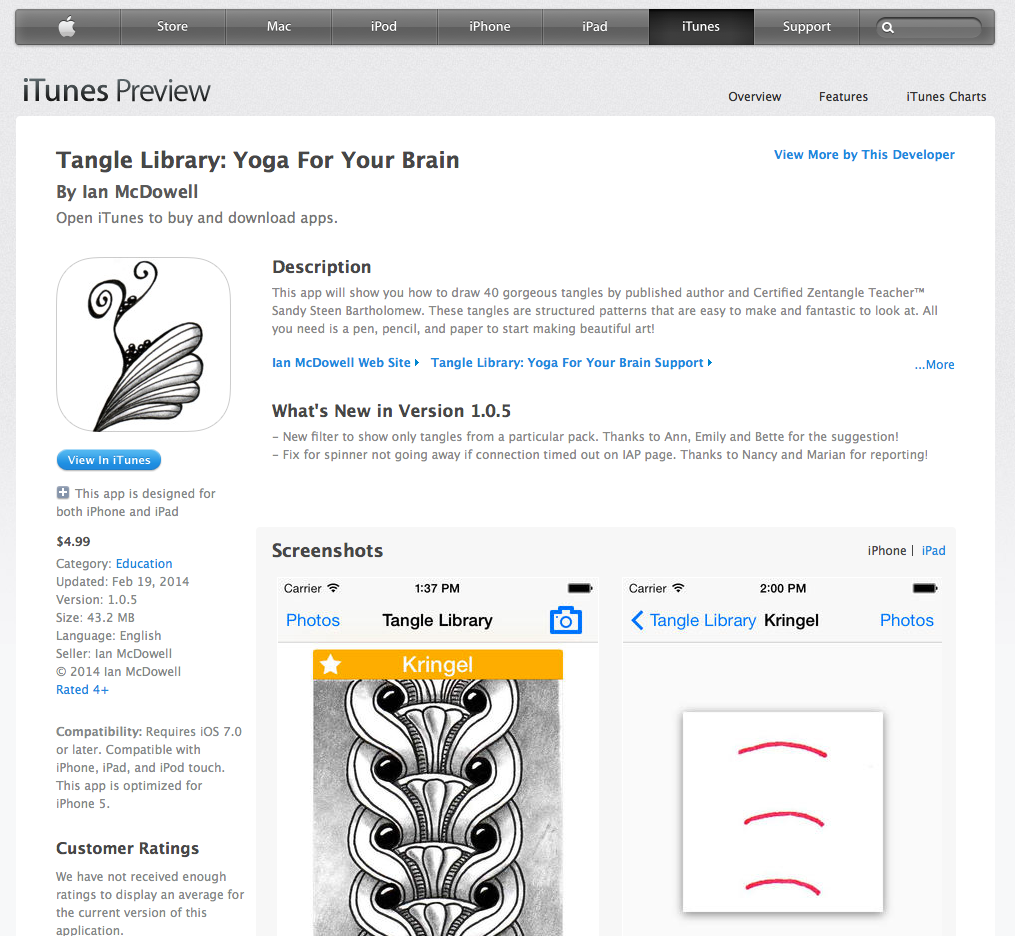 If you are enjoying the App, please remember to leave positive feedback in iTunes. If you are NOT enjoying it, or have constructive criticism, please email Ian, the developer. Good ideas are always welcome for future updates. I am currently working on another set of 40 tangles as an IAP for Tangle Library. Yeah!

Unfortunately, we will not be able to create an Android version. So sorry. :-(
If you have other questions about the App, they may be answered on the Support Page.