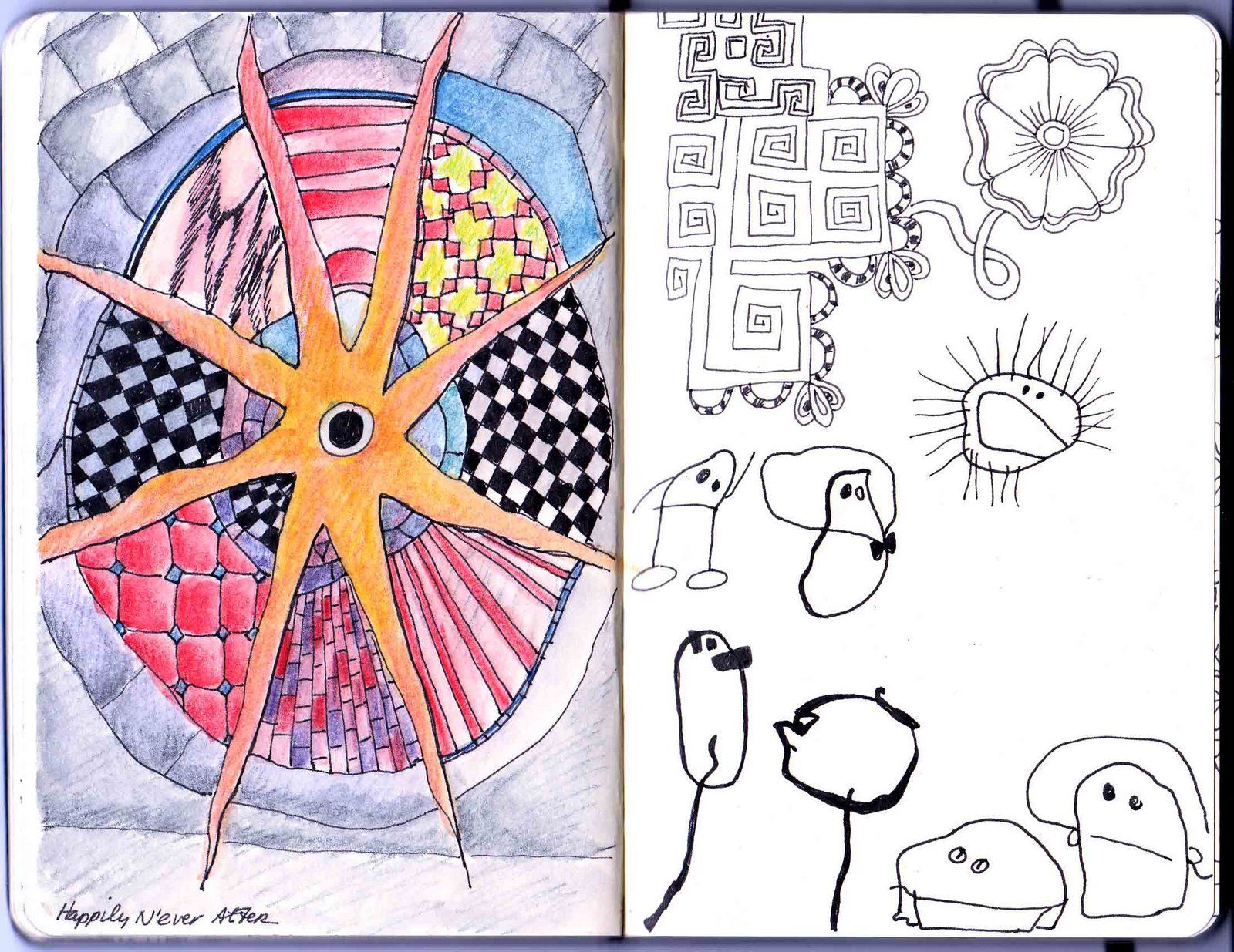 Yes, even kids have patterns! Well... that's another post, but this one is about finding patterns in the things your kids watch and draw. The image above is a few pages in my Zentangle sketchbook. The first one is from an animated movie called "Happily N'ever After". It was kind of dumb, but the floor of the castle tower had this amazing mosaic pattern on it. Yeh, my kid thought I was whacked when I said, "Oh rewind that, I need to draw the floor!!" The sketch I made is a quick, rough one, but I captured the idea - kind of a Zendala, but more like a game board spinner. Can't you just imagine this with a spinner? What a great way to choose what design to use next, eh? So pay more attention to what's on TV and in catalogs. Kids' clothing catalogs have some great patterns to tangle.
The second page above shows a bunch of little jellybean people and creatures that my daughter has been drawing. She's only 2 and a half now, so I imagine she'll probably have her own line of stamps by the time she is four too (like my son did). I went through her stack of crayon drawings and sketched the little creatures into my notebook. I've been using them - my own interpretation of course! - in some recent journal entries. I love art journals and writing, but I often have a really hard time getting myself to actually journal. So I've been using Zentangles to get started and incorporating quotes or random thoughts, or even song lyrics, into the design. It's very easy. Just start by drawing a "string" (guideline) where you want the text to be. You can even lightly sketch in the words. When you ink them, add little flourishes, then Zentangle around them.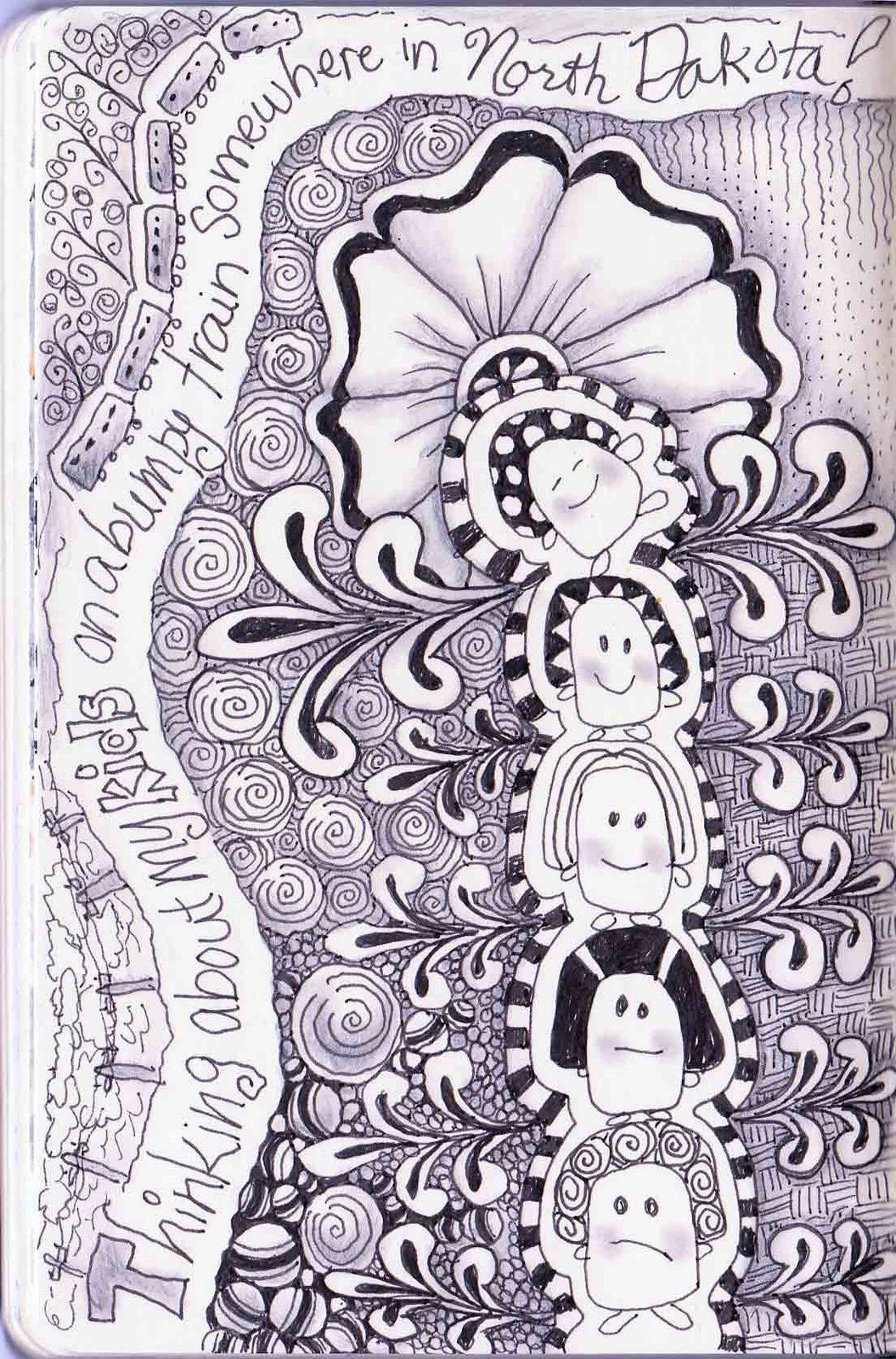 This is a page I did in the same journal, while on my recent adventure. (My mother and I took a train from Boston to Seattle, then a cruise up to Alaska). The train was incredibly BUMPY! and it was hard to tangle and write. So, I used that as my inspiration. notice that I incorporated some of the scenery in along the edge. I used the repetition of the posts and the train cars as a tangle-y pattern. I am really hooked on Lilah's jelly bean people! I even tangled their hair! I did another piece with them that I will upload later.