Tangle of the Week- Cadent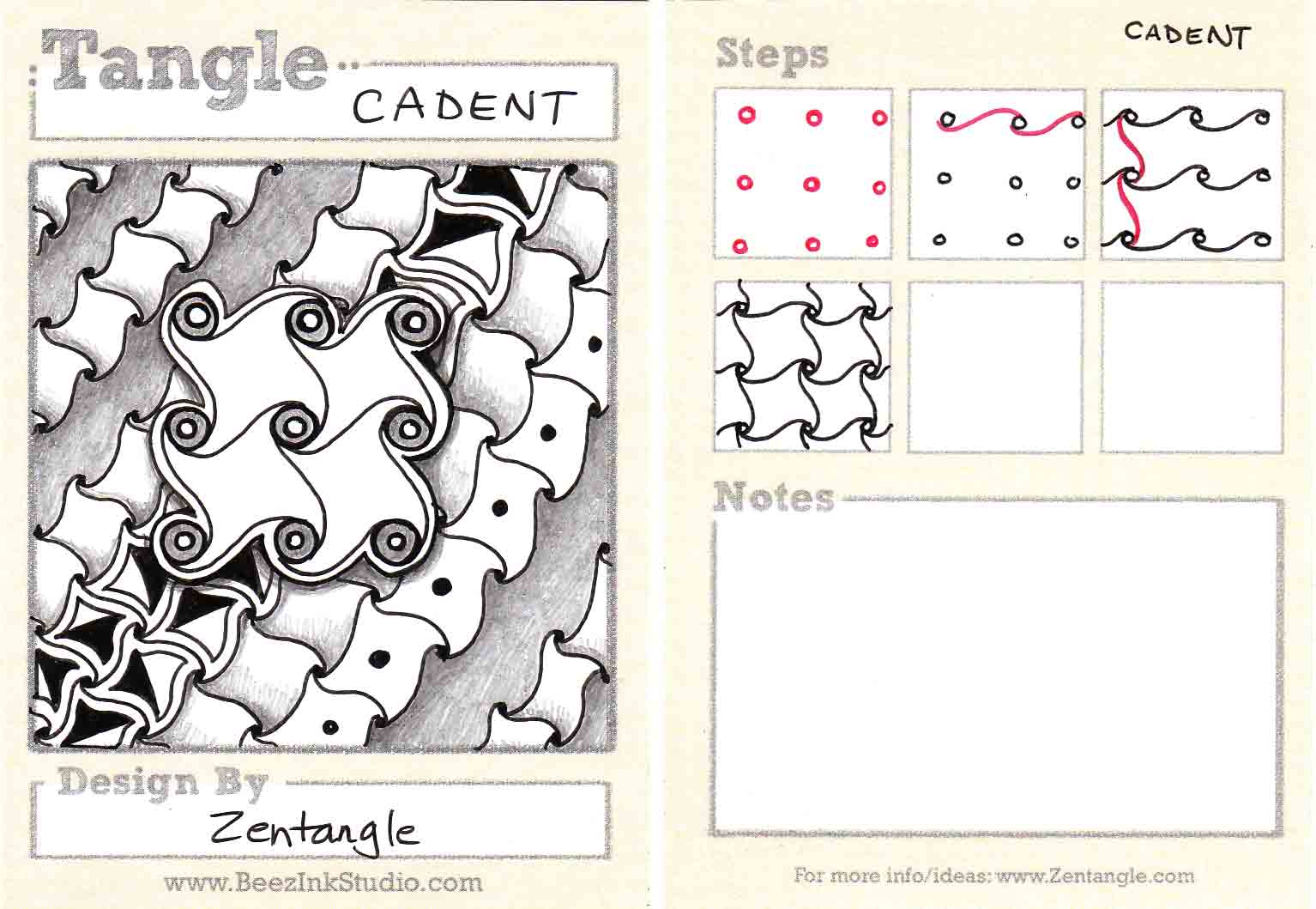 Hey all, I'm back from my Alaska adventure! In case you were wondering why there have been no Tangles for the past few weeks. This week's tangle is one I actually saw on the cruise boat. No kidding! Here's a photo of the hall rug... too weird eh?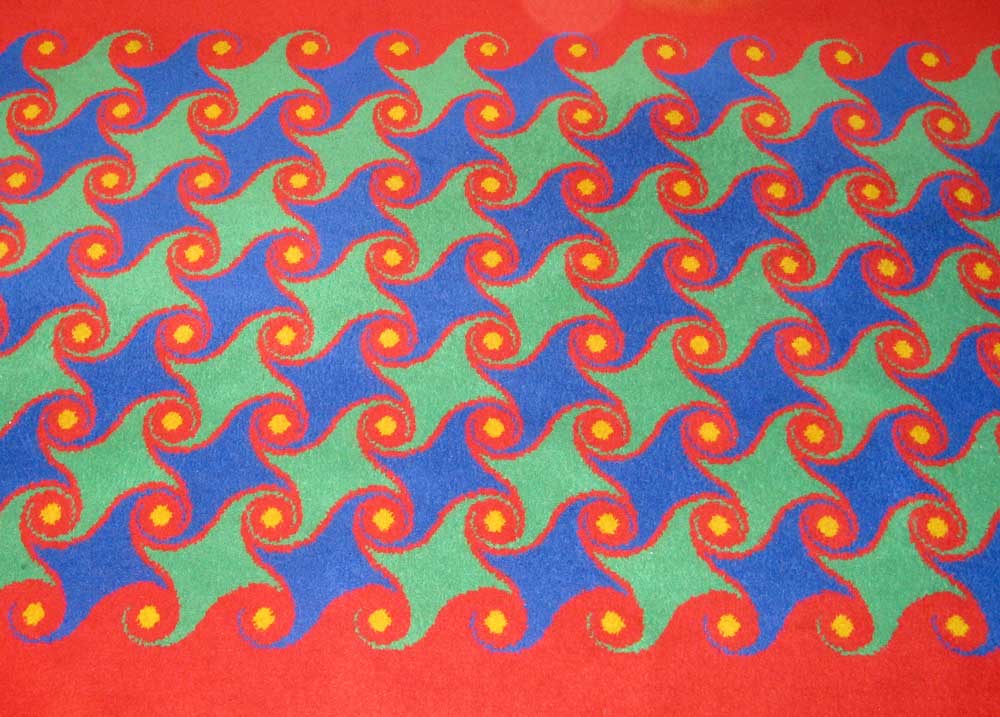 And this chair I saw in the Seattle Public market. At first I was intrigued by the pattern on the seat. But then I realized that, not only is the entire chair a Zentangle waiting to happen, but there's "Nightsbridge" (checkerboard) in the background. If I ever catch up to being home again... I'll try creating a tangle from this photo!!