Tangle of the Weak - Bannah
Ah, those typos, glitches, and flat-out-WTF moments...
The Tangle Library App was doing so well - and the brand new in-app purchase of 40 more tangles - that was fabulous. BUT - a few glitches were found: some messed up step-outs in a few patterns. Nothing life threatening for sure. And rest assured, they are fixed and resubmitted to Apple for approval. Unfortunately, Apple takes about a week to give approval. When Apple accepts the fixed version, you can "update" and everything will be AWESOME (sorry, just saw The Lego Movie, and that song is stuck in my head!!)

But one tangle, Bannah, was missing the step-outs completely. So I am posting them here.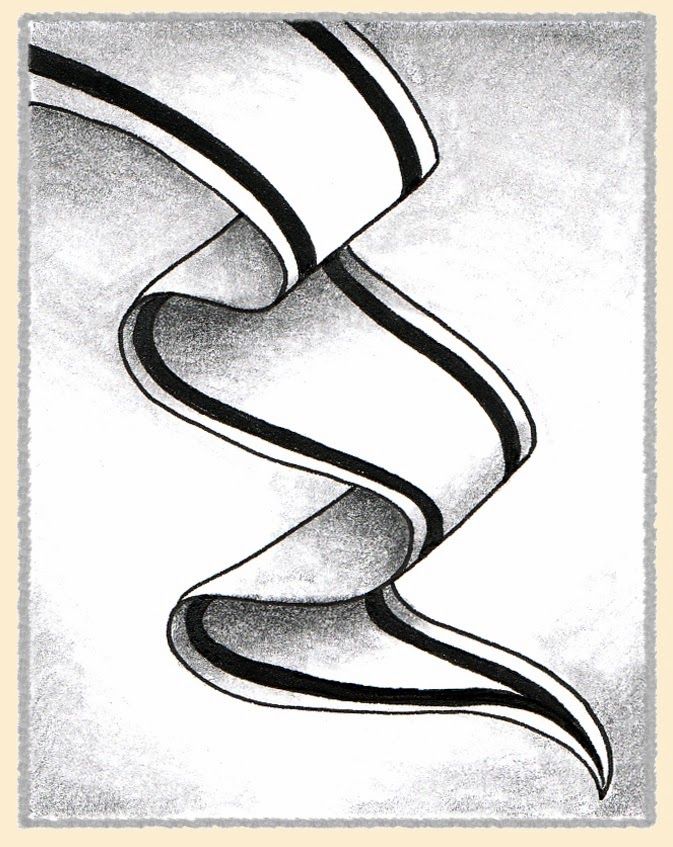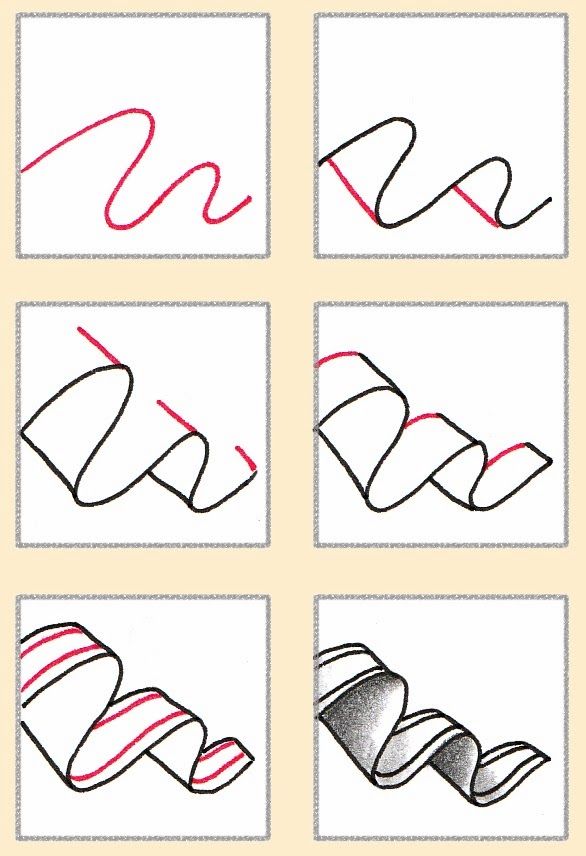 If you are OCD like me and can't stand not having the steps in your App, you can use the camera in Tangle Library to take a shot of these steps I've posted here and "Tag" them with the tangle name "Bannah". Then when you click on the main Bannah image, you will have the step outs in the photo section.

I am not at all sure I explained that well... if anyone understands it, maybe you can rephrase it?

And some answers to a few other questions we've been getting:

• To buy the Tangle Library App, go to the Apple App store, either on your device or in iTunes.
• Do a Search for "Tangle Library" and buy the App.
• If the App is not called "Tangle Library," then it is a different App. Not mine. (Please do not hold us responsible for someone else's app!)

• To buy the Totally Tangled, 2nd set of 40 tangles... that is an "In-App Purchase"... you buy that from inside the Tangle Library App.
• Be sure your App has been updated to the latest version first. There should be a little tag icon at the bottom of the App. Clicking on that shows you whatever new packs of tangles are available for purchase. Click and enter your Apple info to buy.
• Repeat the process on any other Apple devices you own - except, on the purchase page, click on "Restore Previous Purchases". And you won't be charged each time.

• No Android plans at this moment. (The explanation is in the previous post).

• If you think the price is too much, be sure to LIKE the Tangle Library Facebook Page so you will know when there is a "Special" on the App. Also, you will know when new packs come out.

• If you are NOT techie at all - fantastic! The tangles are all available as REAL cards that you can hold in your hand and sort out all over your desk... each pack has a cool nine piece puzzle and an index card as well as helpful tips. You can get them in my shops on Etsy and Wazala. If you are interested in getting them at Wholesale, you'll want to go to my Wazala shop or contact Design Originals (if you want a lot of them or the cool display).

I think that covers it, for now. :-)