Tangle Card Challenge #2 - Annee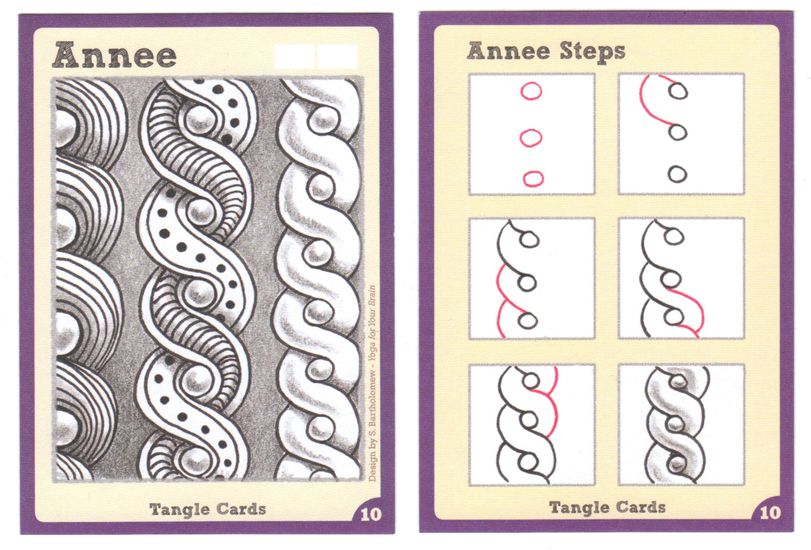 And on to Round 2...
Up next is one of my most favoritest tangles - Annee.

Annee was inspired by fancy, carved wood trim in a Newport (RI) mansion. The name came from the fact that I was starving while I drew it and it reminded me of a pretzel from the famous shopping mall destination of a similar name. One trick that I have learned - after drawing a gazillion of these - (and outside on a mural too) - is to draw the first steps... the circles and the curves on the left side... then FLIP your drawing 180 degrees and just repeat the curves down the side again. It is very easy.

You can create a piece that uses Annee the way I have designed it, or create your own tangleation, or variation. Post your art on the Beez Ink Studio Facebook Page.

The winner will be chosen next Thursday, July 25th, sometime after lunch. ;-)

And anyone can enter - any age or skill level. And please tell your friends.
Let's see what you've got!

To see all the contest details, read this post.

Entries from Round 1 can be seen here.

Annee is from the Yoga for Your Brain card pack. The Tangle card packs can be pre-ordered HERE.

And also be sure to take a look at the contest starting up on the Zentangle for Kidz blog too.