Results of Tangle Card Challenge #7 - Gewgle
I hope this kind of creepy tangle - Gewgle - didn't scare anyone away! :-) I wanted to end the series of Challenges with something fun and unusual. As usual, I was really impressed with the incredible entries - and the sense of humor is wonderful too. As you can imagine, choosing one winner, or even two, is really stressful! So - I decided to completely change the way I picked the winner for this huge, final decision! (See below...)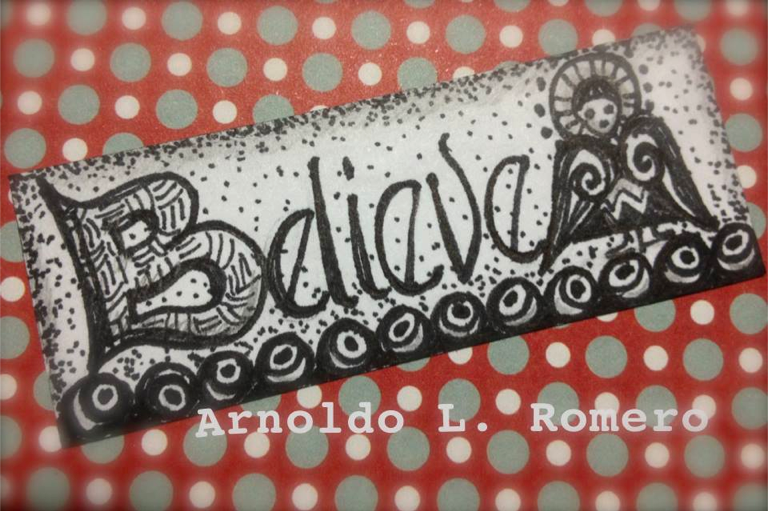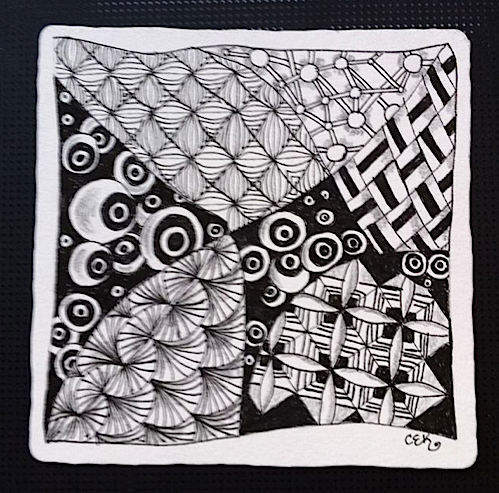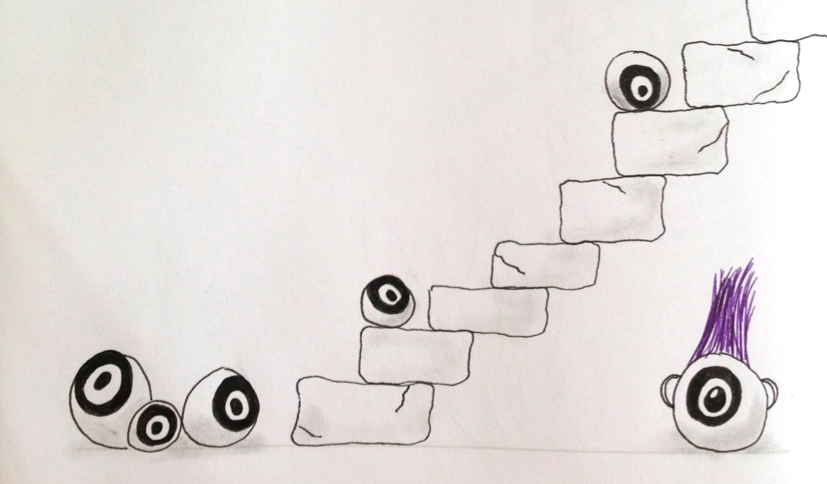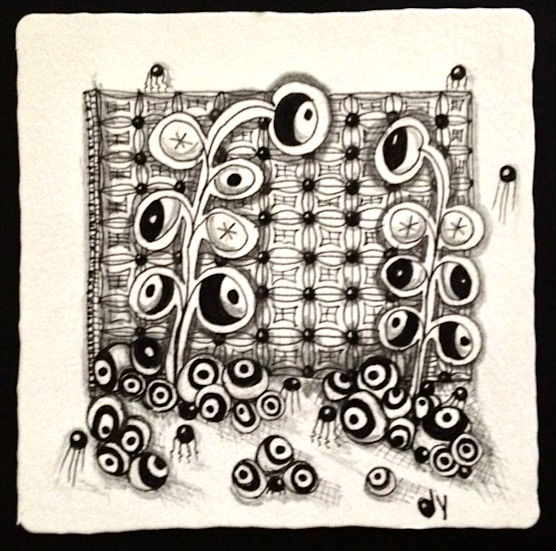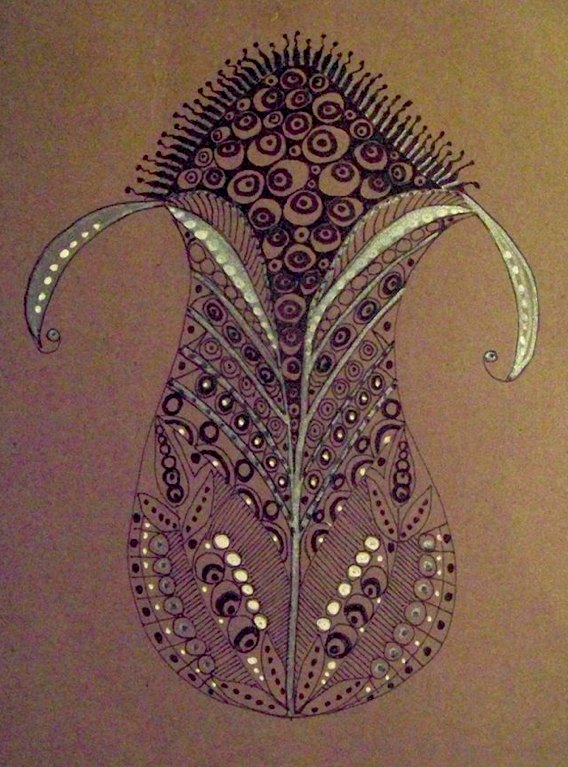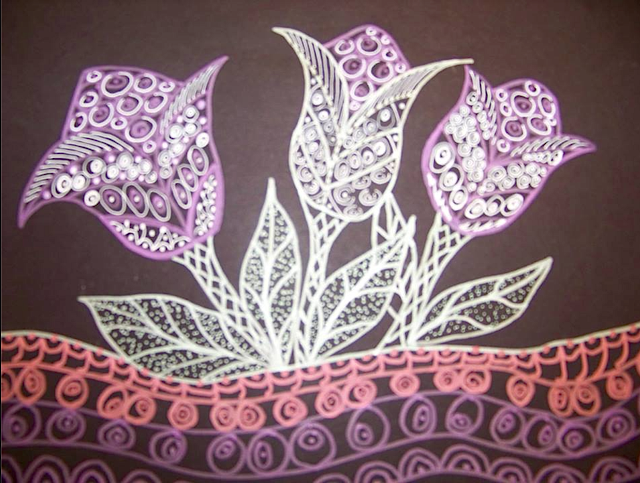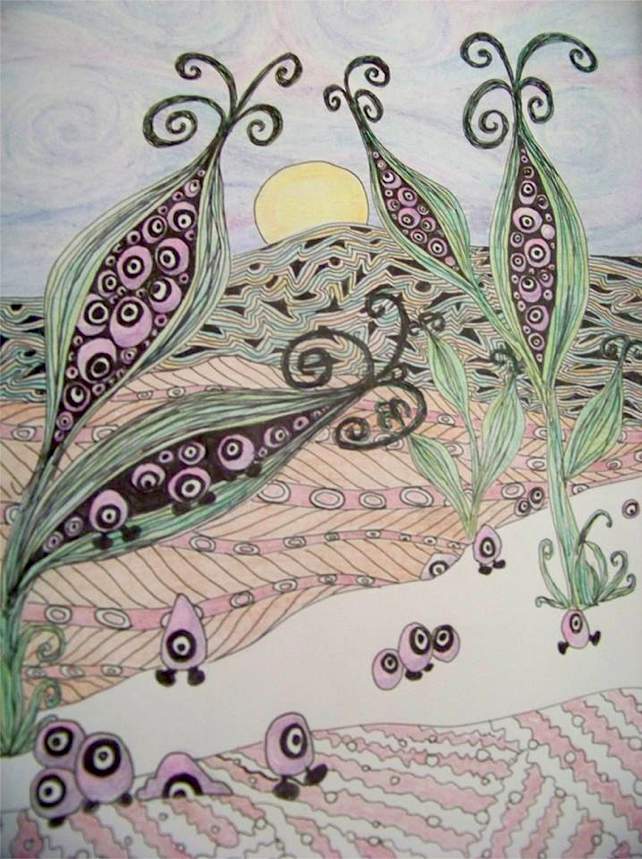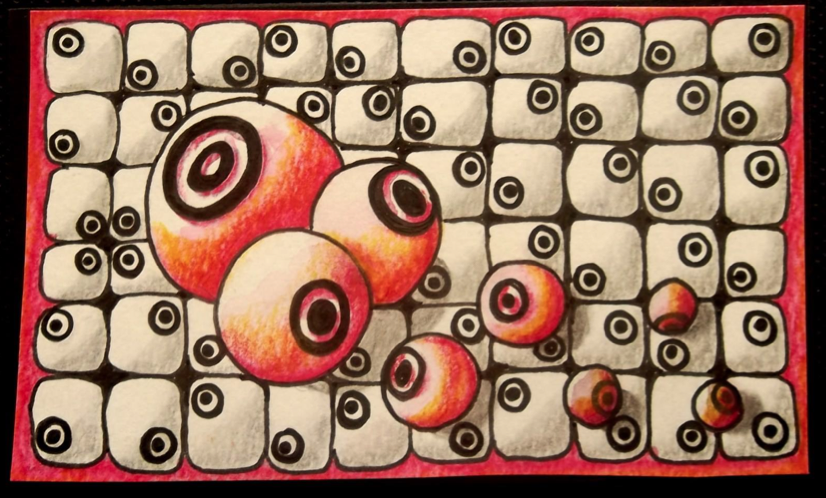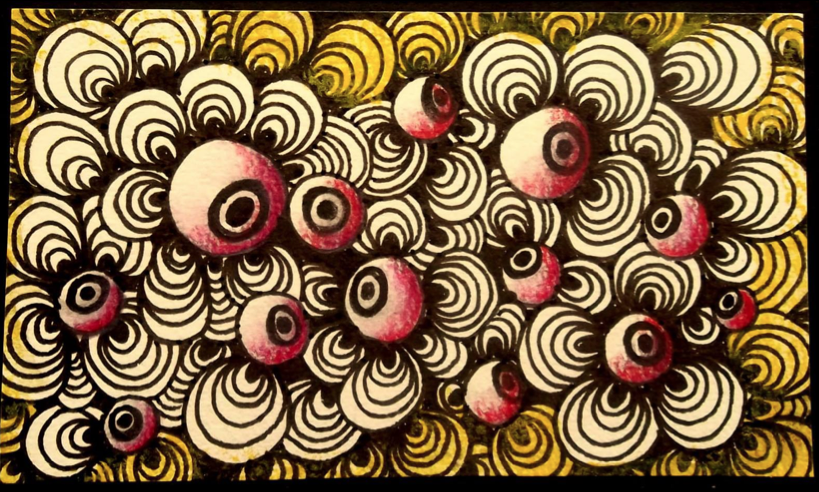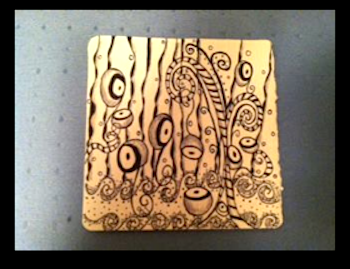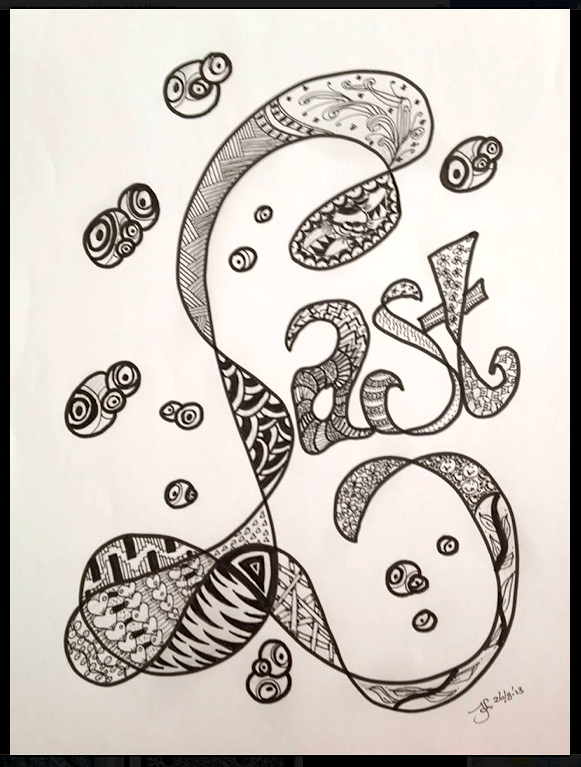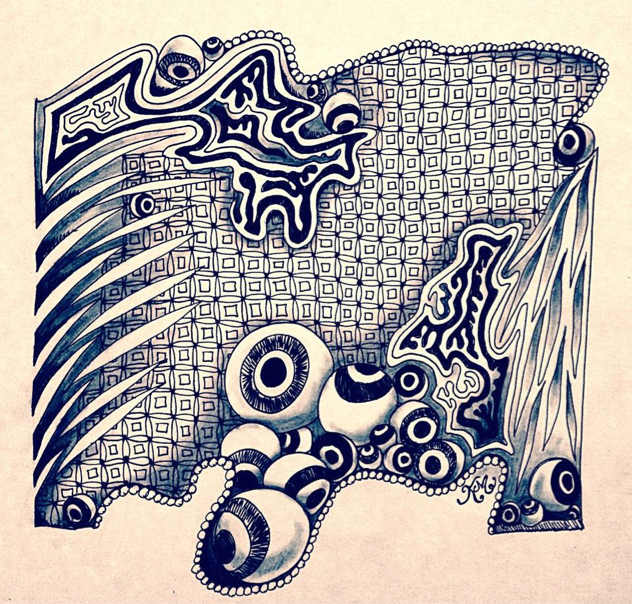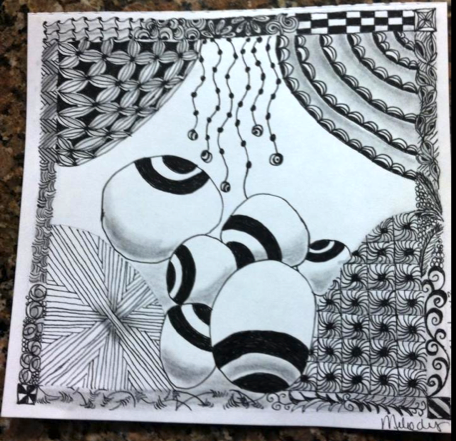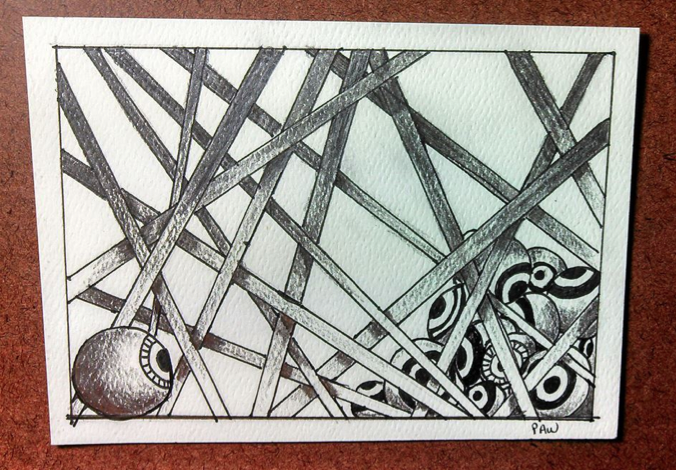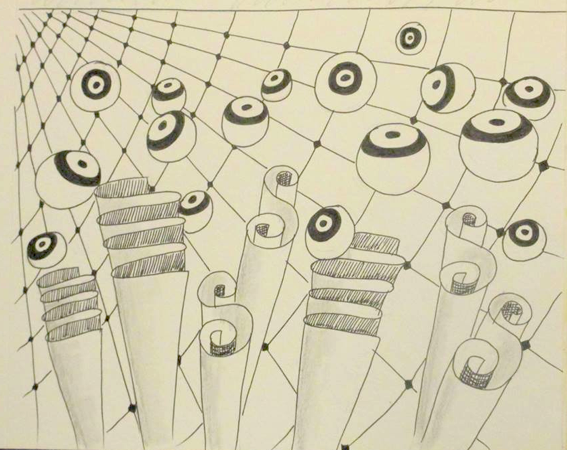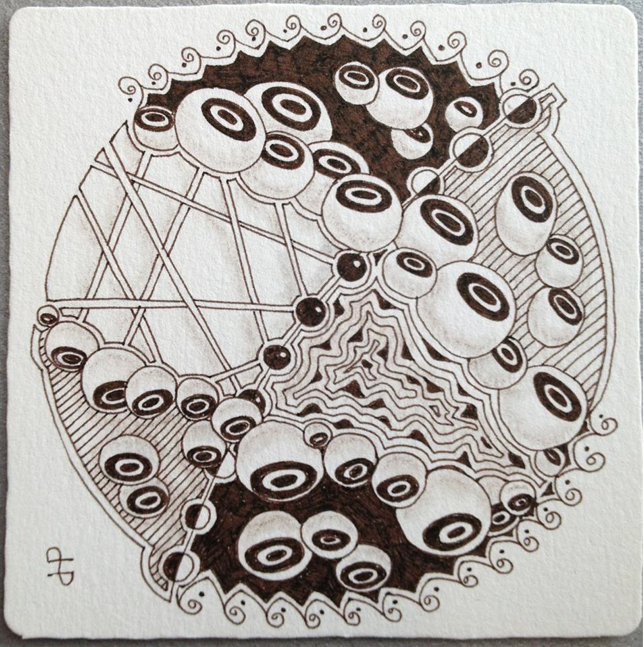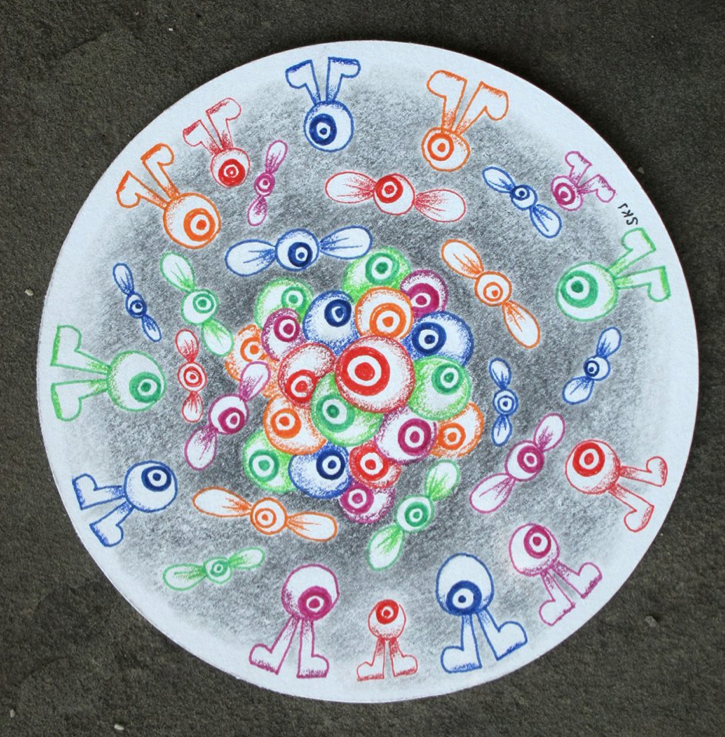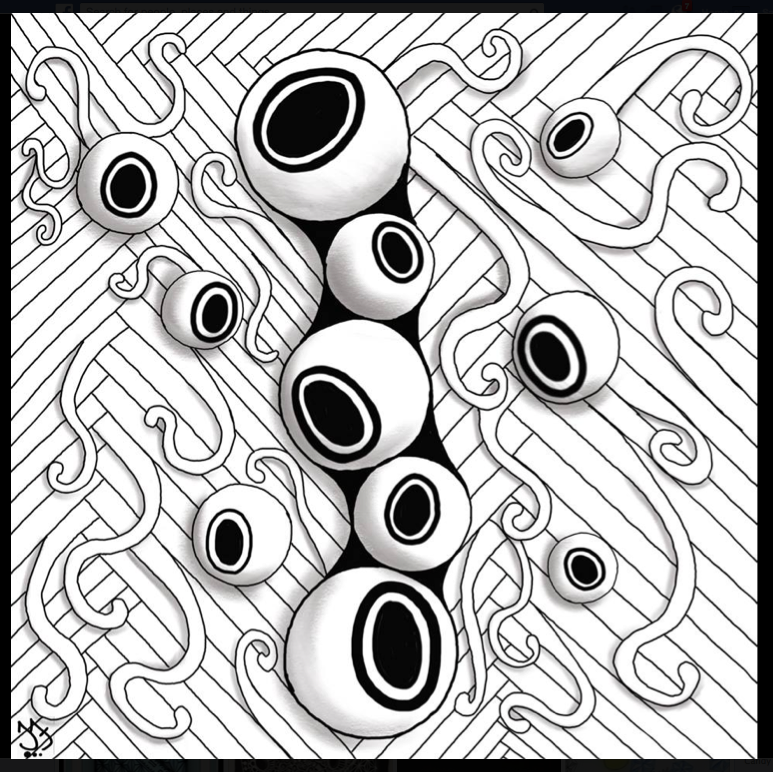 And the winner is....
EVERYONE!

Yes, that's right. I wanted to reward all of you who kept entering and submitting beautiful work every week. And those who were brave enough to try this weird tangle... And, maybe it was a coincidence, but my publisher just sent me a box of my personal copies of the tangle cards... so I am feeling very generous. Each of you posted above should send me an email with the address where you would like your pack of cards sent. (Even if you think I already have your address, please send an email, so I can keep track).

My Head Studio Minion, Bonnie, is going to scream when she reads this! (Sorry Bonnie!?) because she has been doing all the packing and shipping lately. But I will find a way to make it up to her. Bribery seems to work well with her too. [Speaking of Bonnie - she was accepted into the Certified Zentangle Training for this October in Providence! I promised her I would drive her down and back, so I will be around to say "hi" too. Anyone else going?]

Feeling nostalgic for Challenge days gone by?
Entries from Round 1 can be seen here.
Round 2 is here.
Round 3 is here.
Round 4 is here.
Round 5 is here.
Round 6 is here.

Gewgle is from the Kidz Edition card pack. As I mentioned before, don't let the "Kidz" in the name fool you. This pack of cards has tons of great, non-juvenile, patterns in it. The "Kidz" just means that there are some Lilah Beans integrated into the pack. The Tangle card packs can be ordered HERE.