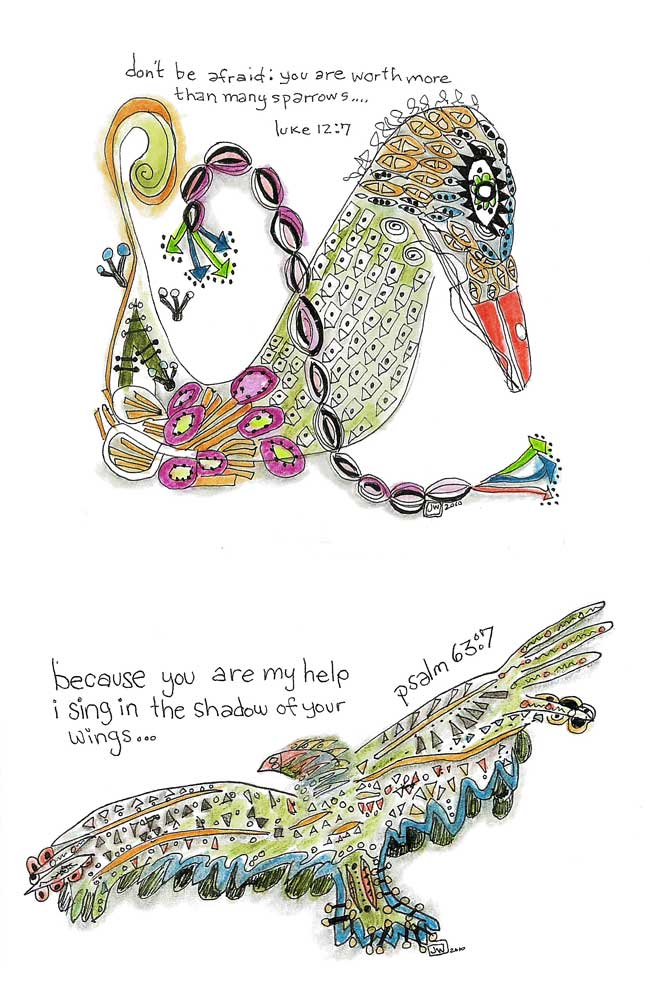 I received an email from Julie Walker, a beader, who owns a shop in Ohio called The Bead Cage. She has recently become addicted to Zentangle ("Welcome, Julie!") thanks to Carole Ohl and Peg Farmer.

She writes: "You know how things just call to you  when your supposed to do something with it! I began making greeting  cards with Bible verses on them and animals...
I wanted to do something that no one else is doing so, I began  "tangling" picture matte frames. I did one in the silver foil by using an  empty pencil and  the others are just tangles! I am having way too much  fun and it is difficult when I do have free time to choose between my  love of beads and  my love of tangling! So, thanks for sharing! This  truly has changed my life and helped me be less critical about my work.... I love the bead tangle thing too! Beads are my  passion but tangling is coming right up there with my beads!!!"
Julie's animals are a great example of using color with Zentangle. The color compliments the patterns and doesn't overshadow. They are also a great example of the inspiration that can be found through poetry or, my favorite, song lyrics. NICE! What else are you guys working on?