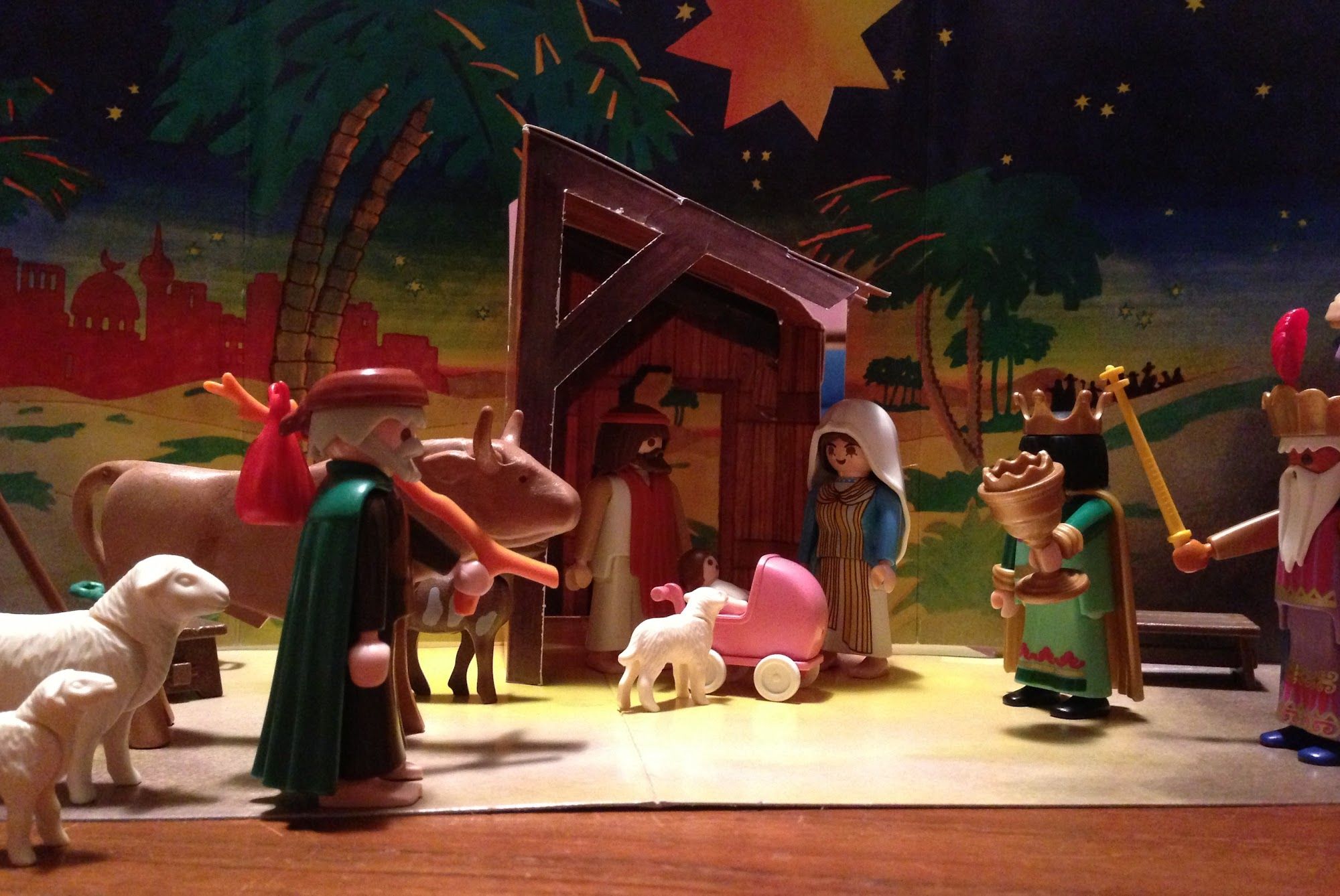 I could just post the above picture, wish you happiness and move on to the next holiday task....
No, that's too easy. I want to share a couple more things. My Playmobil manger and three Playmobil advent calendars (yes, three!) had been lost for years. it drove me crazy that I couldn't find them. Then, when I moved all my junk from my mom's attic a month ago - I found all sorts of forgotten treasures, including the Playmobils.
Lilah and I set them ALL up on the dining table - four scenes in a row. There was Santa's Workshop, the Christmas Market, and the Heavenly Bakery. Everyday she opened a few boxes and set up the characters and objects in their respective scenes.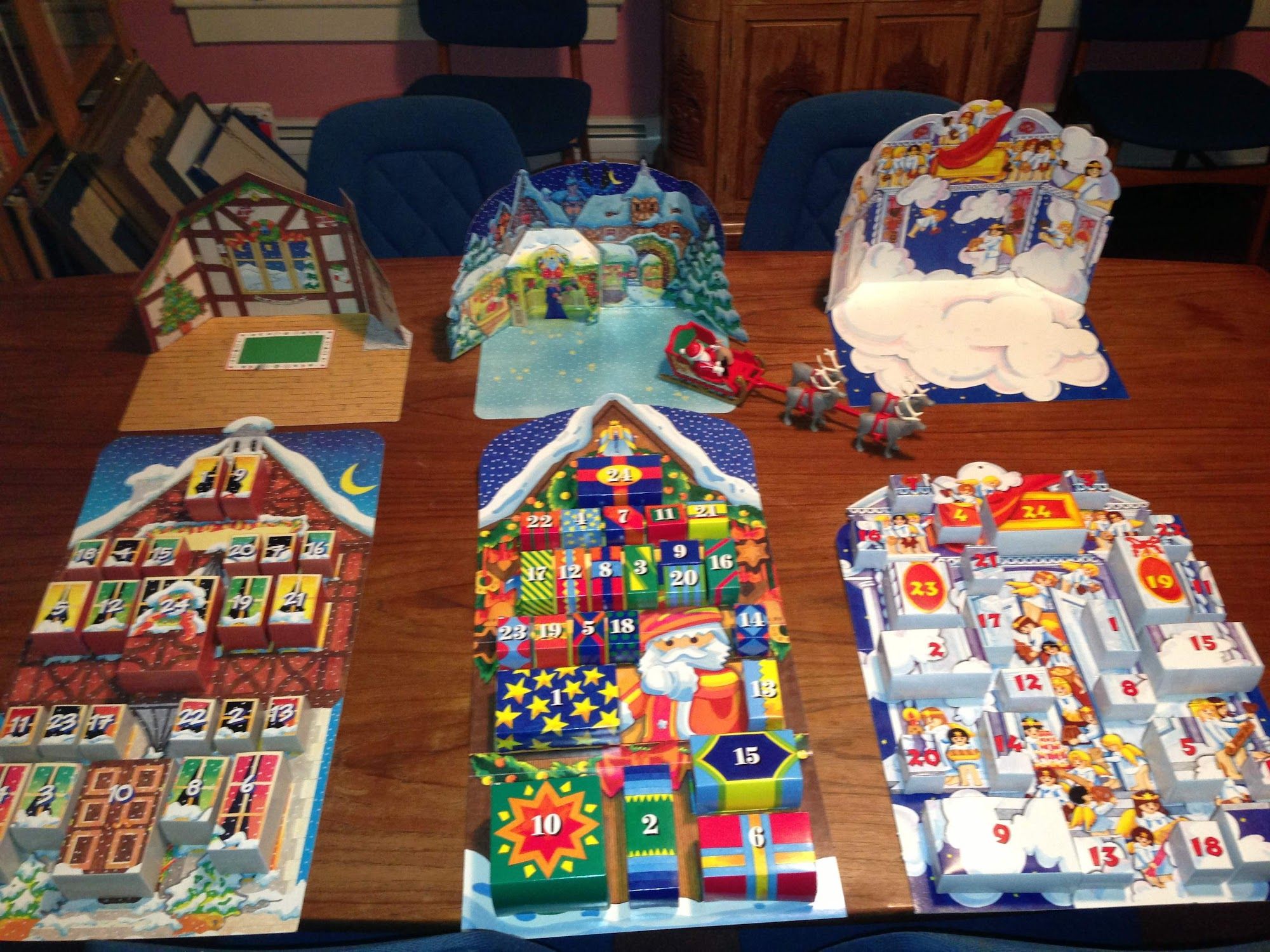 As the days passed, I started noticing that characters were migrating from one scene to another. Angels were trading wings with elves and cats... and then those mischievous penguins hopped out of their boxes...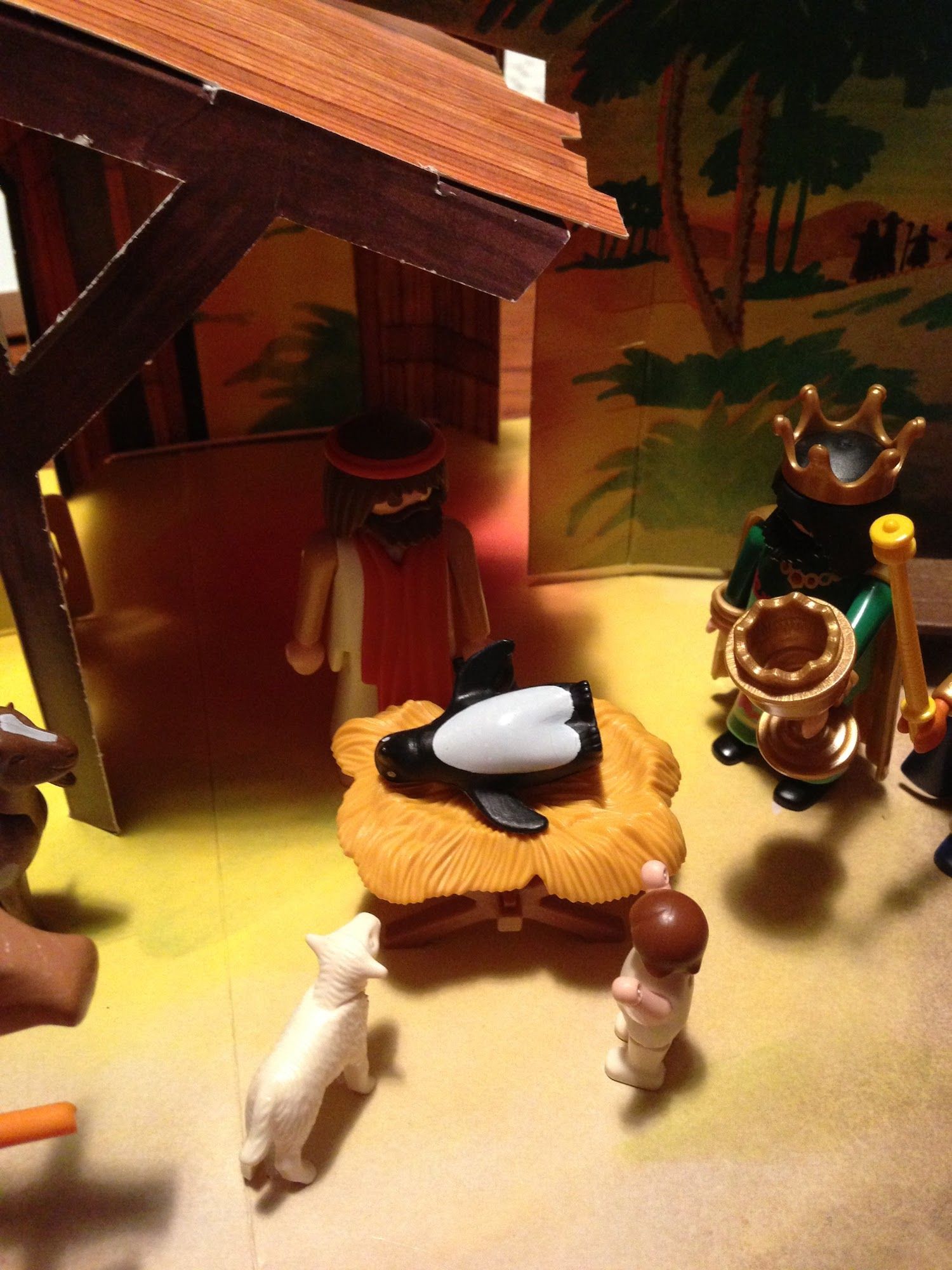 I will post a picture when all the scenes are completed. Should be interesting...

On a different tangent, you may have seen, on the internet, the amazing snow tangles created by Simon Beck? OMG those are so incredible. But, seriously? The whole point of Zentangle is to simplify so that anyone can create beautiful designs. But thanks to Simon, we are all desiring our own snow tangles, right? Here is a video of Lilah showing you how to create your own snow-tangles. This is the FUN, relaxing, stress free way...

Now, I will wish you HAPPY HOLIDAYS! And I hope this New Year will be more Zen and less Tangle for everyone. ;-D